30+ Best Free Graphic Design Resources For Designers
We gathered our favourite free graphic design resources for designers who want to experiment with various styles and get inspired by the best in visual art.
Graphic design is more than just designing logos and typography. Graphic design encompasses a much broader scope of projects, from print advertisements to websites and even social media. To help you get started in graphic design, we've gathered a list of the best free resources for designers. From learning to sketch and style your designs to learning how to make a logo, there's no shortage of resources online.
One example is the ImageLR's color picker to get HTML colour code from any image. Using this, you can get the desired colour code from any photo, which will help you design a logo, website, banner, or image.
If you're looking for graphic design inspiration, here's a list of my top favourite free resources on graphic design. These sites are great starting points to help you discover some fantastic new websites!
Free stock images
Pexels
When you need to create attention-grabbing posts, you may want to use images that stand out. To do this, it can be helpful to use images from the site, Pexels. This site offers free stock images, which you can use for your posts. It also offers video clips, which you can download for your posts. Pexels also allows anyone to upload content. There is never going to be a limit on what you can produce.
The site offers free images in multiple formats, which means you can save the bandwidth that your web visitors are likely to consume.
Unsplash
Unsplash provides millions of professional and well-selected photos that instantly improve the quality of social media posts. Simply type in the idea or theme of the photo you want to use, and thousands of results will pop up. There is a wide selection, and I always find the perfect fit.
Unsplash is an incredible online resource for all photographers. Whether you want a personalised photo or a beautiful landscape, Unsplash will satisfy your needs. The site is filled with professional images that instantly improve the quality of posts on social media sites. It's so easy to use! You only have to type a keyword or word, and the image shows up instantly. It's amazing!
Pixabay
When you search for photos on Pixabay, you'll find that many of them are available for free usage. You can search by type (such as people, nature, animals, cars, and so on) or by theme. You can also refine your searches by choosing from various orientations (landscape, portrait, and vertical). The site offers an Editor's Choice curation section, highlighting the best photos the Pixabay team chose. You'll find a button for exploring the gallery in the site's upper-right corner. If you click it, you'll find that Pixabay lets you see which themes it's chosen.
You'll need to start your search here if you want a professional-looking illustration. There aren't any royalty-free images, but many of them are free. Just visit Images, select Illustrations, enter in your search terms, and that's that. You can also use Pixabay to search for vector graphics, music, videos, and sound effects.
Shutterstock
Shutterstock is a global leader in providing high-quality stock photography, vector graphics, illustrations and other forms of media. The company has proliferated since its launch in 2007, adding hundreds of thousands of new images weekly. As of February, Shutterstock had 330 million images, 50 million editorial images and 18 million videos.
Shutterstock is an excellent resource for multimedia and visual content. The company has an extensive library of royalty-free media for free in all your projects. They offer high-resolution stock photos and vectors, music and videos for use in videos and websites, and much more. If you're looking to create a site that features multimedia and visual elements, Shutterstock is the perfect platform.
Free icons
Noun Project
The Noun Project is a website that seeks to build a global visual language of symbols and icons. They believe "symbols can transcend cultural and language barriers and deliver concise information effortlessly and instantly." You can either download previously created icons or add your own.
Although this project may seem like an artistic endeavour, it's not just about creating images. It's about a massive and long-term effort to create icons for all kinds of software, from music programs to word processing programs to video games to browsers.
If you look at the first set of icons posted by the project creator, it's evident that there are many ways to interpret the project.
Icons are also searchable by keyword, so you can find images you want to download. You can download them as PNG or SVG format files and even in high resolution for printing purposes.
Flaticon
Flaticon is a massive database of free customised icons and stickers. The collection includes more than 1 million icons and stickers in all formats: for presentations, applications, websites, catalogues, infographics and so on.
I have used Flaticon thousands of times when designing things like website logos, icons, and graphics. It's a great site that provides many premium images at a reasonable cost. You can get a monthly subscription for just $8.49, which includes unlimited downloads and usage. It's a good value-for-money solution.
Icon Finder
Iconfinder is a web-based icon editor and website that gives users access to high-quality icons. Their site is based in the beautiful city of Copenhagen, and we're a small international team of designers, developers, and photographers. They are growing fast but still focus on improving the design of the icons and the web experience for users.
Iconfinder is a great place to find free icons and icons that are free to use. You'll want to use this site to look for icons that aren't attributed to any particular brand. That way, you'll have more freedom to use the icon however you see fit.
Free fonts
Google Fonts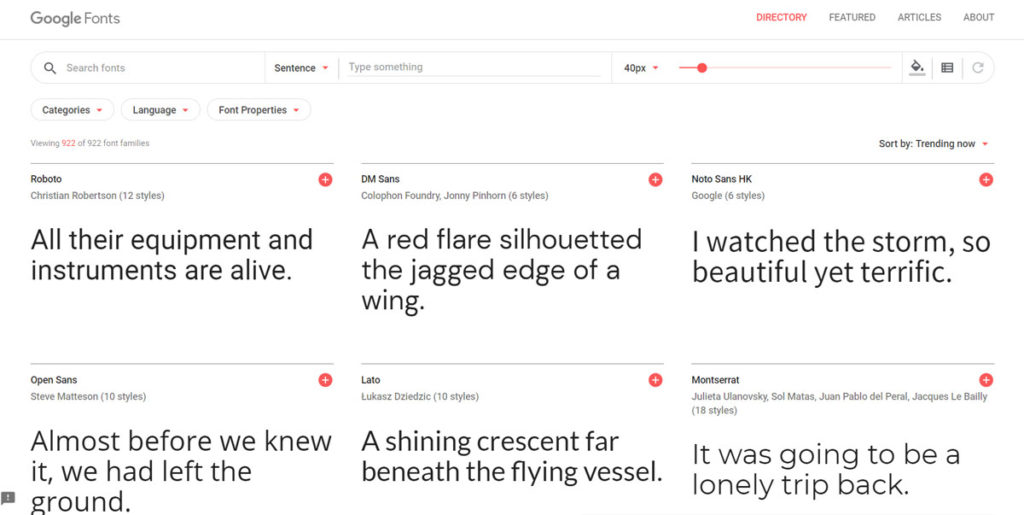 Google Fonts is a collection of pre-designed and carefully curated free fonts for designers. It's a web service to quickly and easily access high-quality typefaces for your website or app.
Regarding web design, specific fonts are used more often than others. That's why I love the Google Fonts collection. I use it so much because it has a wide variety of fonts and is free to use. What if you've already picked a font? That's okay! Once you've chosen the font you like, you can change the link to the font so that the webpage looks how you intended.
MyFonts
I Love MyFonts! It's a massive collection of fonts that's constantly updated. You can use their site to find any type of font, whether you're looking for a casual font for social media posts, a headline font for your newsletter, or a formal typeface for your business logo. There are more than 130,000 fonts, including designs from the most popular design companies worldwide. You'll even find a variety of free fonts. If you want to see the staff's top picks, simply click the link on the right side of the homepage.
DaFont
If you need to find a great-looking font but don't have time to search through different websites, then you might like this website. Dafont offers over 800 free and premium fonts that you can download and use to create a design for your website. All you need to do is sign up, and then you will get access to many free fonts already pre-installed in the software. Once you are signed in, you must click on the fonts you want, and the software will automatically download the fonts you have selected and install them on your computer.
FontSpace
Fontspace is a free web service that provides easy access to high-quality fonts that are free to use and legally licensed. If you're looking for a specific font, try our font generator.
The text you put in the input box is the text that gets displayed. There are lots of different fonts available. You can also change the background colour of the preview window, as well as the font size and style.
Free graphic design resources
Canva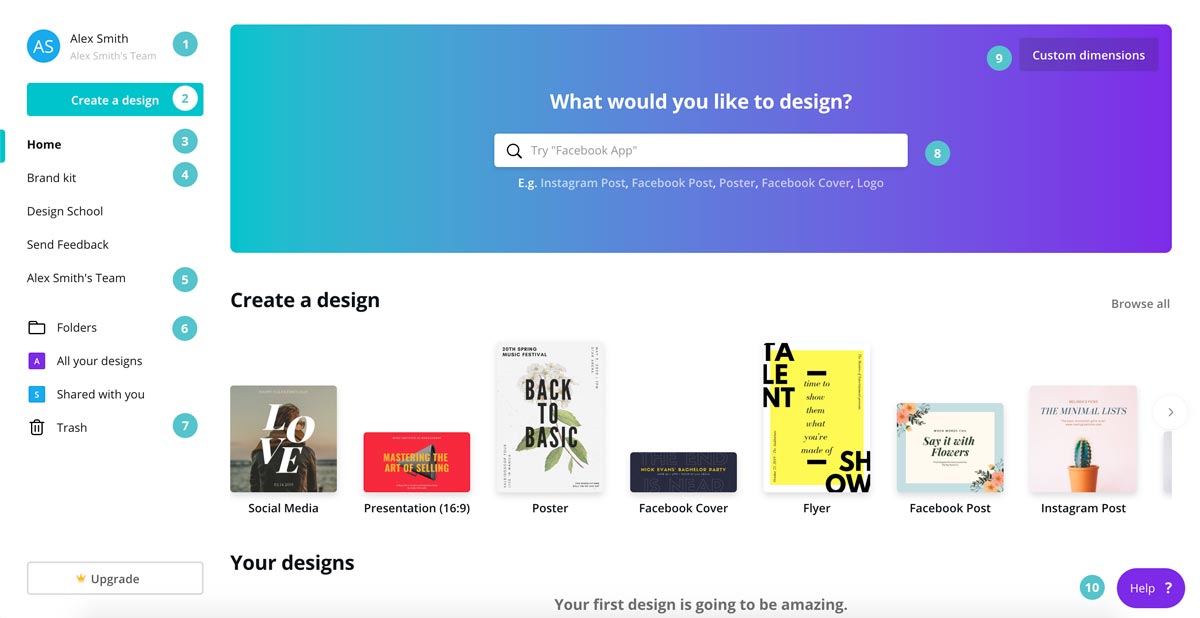 Canva is a tool that allows people to create stunning graphics, presentations, posters, and other visual content. In addition to templates, themes and design elements, Canva has an array of premium tools that will help you create great-looking websites and landing pages. They include a content manager, custom forms, responsive grid, page builder, page transitions, and many more.
To start, select a template, theme, or design element from the gallery and then drag and drop it into the workspace. You can also import content from the web, such as Giphy and Google maps.
The tool also allows people to create, share, manage, and collaborate on visual content with others. You can use it from creating a simple graphic for a presentation to creating an entire website and marketing campaign.
Marq
Marq is a brand templating solution that helps non-designers in your company to create and distribute marketing materials without needing to leave the house. To protect your brand while allowing colleagues to make minor design tweaks and customisations, Marq lets you lock down templates so that everyone in your company can't change them without permission. That means you can go from a brand-defining, company-wide template to a brand-specific, team-focused template with a single click or from one design to another in minutes.
Marq allows you to design your brand, not just build a website. So say goodbye to rogue logos and images forever with Marq – the brand design tool trusted by over 8 million users worldwide.
It offers tools for non-design professionals who need to create a variety of graphic assets without needing to call in a designer. We use their tools to design things for a client, and in the process, we save money by not having to call in an additional designer. We've created digital pieces, postcards, flyers, posters, and anything you could ever need.
VistaCreate
Vistacreate (formerly Crello) is a user-friendly graphic design platform that allows the creation of different visual content using 50,000+ professionally designed templates and a library of 50M+ royalty-free creative assets, including premium images, videos, and vectors.
Edit visuals directly, remove background and add your texts, images, music, and brand elements. Upload your photos and videos or use free stock images, backgrounds, and clipart. With VistaCreate, anyone can become a creator without professional skills or hired designer.
Prezi
Prezi is a web-based suite of content design and visual communication tools that helps to foster deeper understanding and connection between people.
It is especially suited to helping teams work together by showing a unified view of a project. It allows members to work and collaborate remotely by allowing them to share ideas and collaborate on projects via a standard set of views and resources.
A presentation is an excellent tool for learning as well. It's a simple and easy way to deliver information creatively and engagingly. Prezi Video is a video creation tool that puts content creators on the screen next to their graphics in real-time. Prezi Present is a presentation platform that allows users to pan and zoom in to show details. Finally, Prezi Design is a visual editor that lets users create interactive charts, reports, maps, infographics, and more.
Prezi is a terrific way to deliver presentations remotely. As you create a presentation, it's easy to share the presentation with several people at the same time. The webcam chat feature lets you present from a webcam, a desktop, or even an iPad. This service has a tremendous amount of slide designs to choose from.
There are many different kinds, and it's a very creative and innovative design for anyone. Prezi has an auto-save feature that's great for protecting all the information being prepared for a presentation. As a result, you'll always be able to access it if there is an unexpected disconnection from the Prezi service.
MasterBundles
MasterBundles is a modern graphic marketplace that provides its customers with high-quality visual solutions, some of which are free. The site keeps track of the time and the latest design trends. It constantly renews the product lists. That's why visiting it you don't need to consider whether this element is trendy. 
Moreover, MasterBundles isn't only about purchasing but can also be relevant for those who want to delve deeper into the design and gain new knowledge. On their blog page, you will find some inspiring design advice. So go on the website and get trendy graphic designs!
Free colour tools
Adobe Color
The colour wheel is one of the oldest tools used to determine colour harmony. The colour wheel gives you a quick and easy way to identify the correct combination of hues that can complement one another. It also helps to identify complementary colours and how they work together.
You can find the solution to the puzzle inside Adobe's extensive Creative Cloud suite, which also includes Lightroom and Photoshop. However, you won't be able to download a standalone application on your Mac or PC. Instead, you'll need to access the website from a desktop or mobile device and tablets.
Coolors
Regarding the website's look and feel, it delivers the best of both worlds. First, there are hardly any popups, modals, or irritating elements to get in your way. Instead, you are greeted with a straightforward interface to navigate, allowing you to pick a colour theme quickly without any hassle. The design also has many sections where you can view all available options and even take screenshots of the colours you like. The only downside to this site is that the colour picker isn't as interactive as it could be.
Khroma
Khroma is an AI-based colour tool that allows you to build your palette of colours. While building the palette, you can save and share it with others. Khroma works by asking you to pick 50 colours that you like. These colours are then used to train an AI algorithm that recognises thousands of similar colours. The model generates an endless combination of colour palettes based on your preferences.
The best templates on the website are the ones that feature the Colour Palette. The four colour options are displayed in several ways, including gradients and images. These are editable, so you can play around with the palette and try out the different combinations.
Colormind
Colormind allows you to generate realistic colours with just a few clicks. Its AI makes it possible to generate styles based on existing ones automatically. If you use it to generate new colours, you can add variations and textures to each one. It is the perfect tool for artists who want to express themselves through colour.
One of the first things I do when starting a new project is to get a sense of the colour palette. While I can generally tell when a combination of colours is pleasing, it's difficult to explain precisely why. So to create something that is both appealing and fits with specific branding guidelines, such as a company's identity or a specific client's expectations, it's doubly difficult.
Free mockup tools
Moqups
Moqups is a collaborative project management tool that combines whiteboard, diagram, and design features in a single online app. Combining whiteboard, diagram, and design features make planning, creating, and sharing ideas easy.
It allows you to add content and collaborate with teammates from anywhere. And since the app runs on the cloud, your content is instantly available across all devices.
More than 2 million product managers use Moqups, business analysts, UX professionals, executives, and cross-functional teams do foundational work on complex projects.
Mockups-Design
Mockups-design.com is a great place to find premium mockups for your designs. Whether you need a stock photo, illustration or vector graphic, Mockups-design.com has it all.
All you need to do is upload your design and choose from their vast selection of mockups. Once you have chosen your mockup, you can download it for free.
Cleanmock
Cleanmock is an easy-to-use tool that lets designers create easy mockups to showcase their designs on products and projects. You can use the tool to create mockups for your UI/UX designs. It offers a drag & drop feature and an upload option for PNG, JPG and JPEG file formats. It provides ready-to-use templates for the web, iPhone, Android, App Store, Play Store and Dribble. Using Cleanmock, you can easily design mockups for your UI/UX designs. The tool allows you to create mockups for complex mockups with different sizes and colours.
Mockup World
If you're looking for a great place to find amazing Photoshop mockups for websites, look no further than Mockup World. They showcase some of the best photorealistic mockups on the web – This is the best way to get all the tools you need for building a website in one place. It's a collection of web design tools that you can easily download, install, and use to make your website shine.
Free design inspiration
Dribbble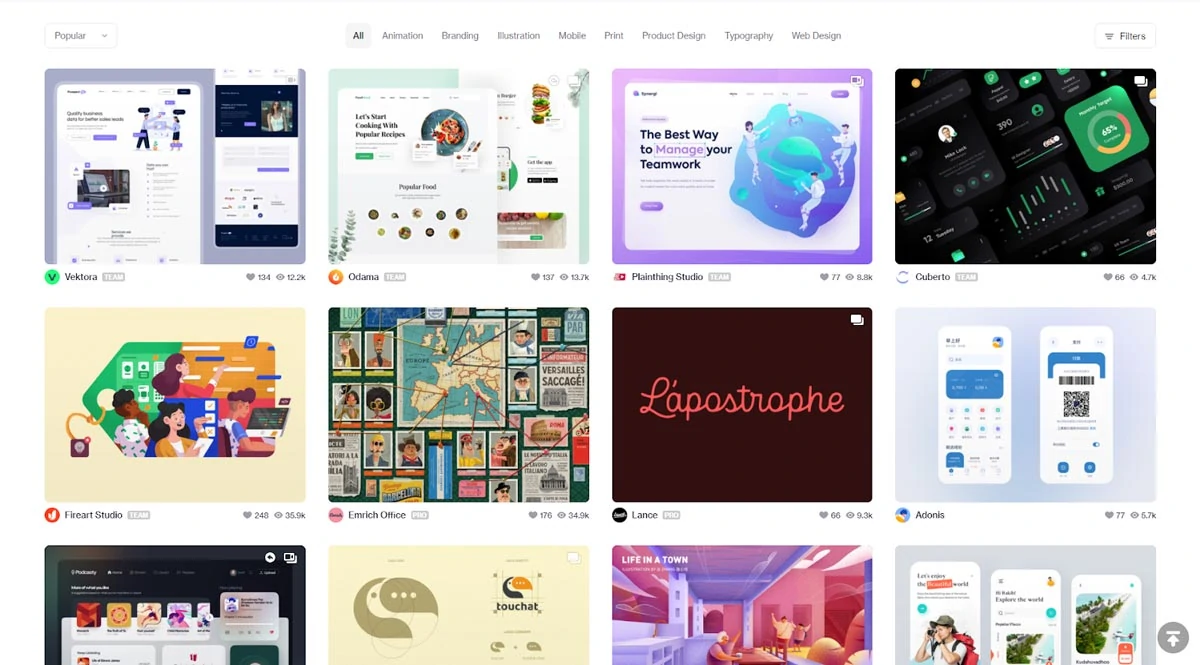 Dribbble is a site where designers post their work, allowing people to vote and comment on them. It allows creatives to share work in progress and get feedback from others in the industry. You can also browse various categories, from art to photography, architecture, and video games.
This is a great social media site if you want to get involved in the design industry. Dribbble is very much like Pinterest, which is another popular social media site. So if you are already familiar with the workings of Pinterest, you will have no trouble getting up to speed on Dribbble.
For starters, it's a great place to share your work. It's also an excellent way for designers to give and receive feedback. And for new designers, it's a great place to get started.
Awwwards
The mission of Awwwards is "to celebrate excellence in web design and development." To receive recognition for excellence in these areas, the site must contain elements of excellence in both the visual and functional aspects of the web. The site must also demonstrate strong content.
Awwwards is a website competition for professional web designers to enter their best work, which is then evaluated and awarded at the annual conference. It is a site that showcases the best work submitted by the world's leading web design and development communities.
Awwwards is a non-profit organisation that aims to identify and reward creative talent in web design and development. The competition has grown into a major conference held in San Francisco, California, every year.
Behance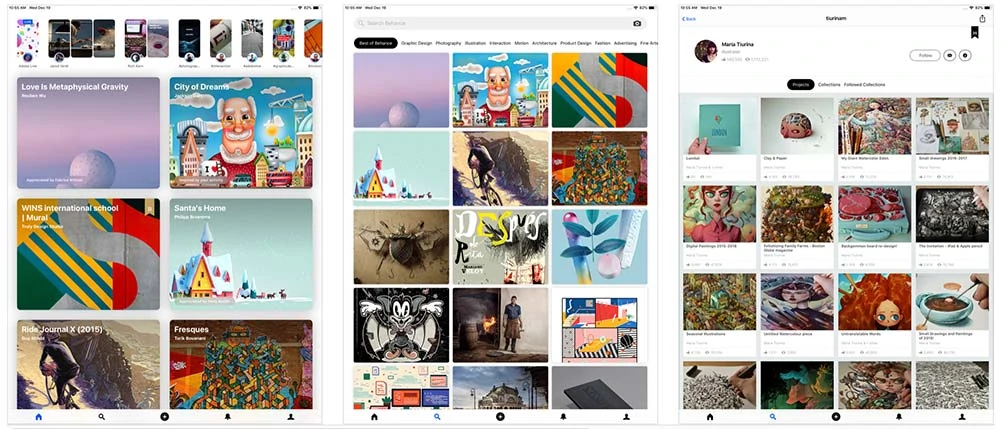 Behance has a long history of being a place where creative professionals can connect and collaborate. The site has recently become a vital resource for designers and artists looking for inspiration, guidance, and new connections. But there was always room for improvement.
To that end, they've made several improvements in their services and technology. One of the most significant improvements is that they're opening Behance creator subscriptions to all paid Creative Cloud members.
Another significant change is that you can now find and hire creatives directly from your profile page. This allows you to make a connection without needing to search through countless profiles.
Also, they're making it easier than ever to see, manage, and share your creative assets. For instance, you can display your favourite artwork as an NFT (Non-Fungible Token) on the site. Behance NFTs let you take ownership of and monetise your creative ideas and intellectual property. You can also upload and share your own NFTs directly from Behance.
Really Good Emails
Design, copy, and strategy are crucial to success. Get inspired with 9,000 curated emails from the world's top companies. Discover what's trending and get real-time insights on what's working and isn't. Use this newsletter as a guide to the best practices in your industry.
Typewolf
If you want to choose the right font for your next design project, Typewolf is an excellent place to start. You'll be able to see examples of fonts used in use and get recommendations on the best Helvetica alternatives. There's also a typography resources section and a collection of the best free fonts from Google.
Free screenshot and screen recorder tools
Awesome Screenshot
There are so many things that you can do with this tool. It's an excellent way to take screenshots. You can take a full-page screenshot or a screenshot of a specific area. You can take a screenshot of a website opened in a new tab. You can also take a screenshot of a specific area of a web page.
The editing features are impressive, including a blur function to remove personal information. You can take a screenshot, edit it, and then instantly share it. This is a great way to share actual screenshots that need to be saved.
You can also take a video online and share it with anyone. You can also record a voiceover for the video. The sharing function is also excellent.
Snagit
This is a feature I appreciate a lot because it helps keep track of specific business calls, which I may not take in as much detail as I should. Many meetings require careful note-taking and recording these conference calls when the meeting app itself doesn't offer recording has been a boon to my ability to capture additional details that my notes may have missed. I'll sometimes view the recorded meeting two or three times to ensure that all concepts discussed have been well documented.
Droplr
Droplr is a visual collaboration platform that enables anyone to create, share, and collaborate on documents quickly and easily. Traditional file-based applications are becoming obsolete in the world of modern web communications. The only thing Droplr shares with legacy file-based solutions is a folder structure. It's time for a change, so let's begin with Droplr's simple, secure platform.
Free Illustrations
Humaaans
Humaaans is a web-based tool for illustrating people. The site offers free images that you can use to create your illustrations. You can also download the images and use them for your projects.
The tool allows you to choose different illustrations of people from various themes and add them to your creations. You can find the illustrations in various themes, such as animals, food, flowers, and colours. You can create and save your illustrations and share them with others.
Open Peeps
Draw what you want. OpenPeeps is a collection of doodles. It allows you to draw what you like. You can use them in anything from a product, marketing, comics, product states, user flows, personas, storyboarding, invitations, or whatever you want.
Vexels
This site is an excellent resource for creative ideas and inspiration. It's packed with all kinds of visuals and photos, including infographics, logos, posters, illustrations, icons, and more.
If you need to refresh your creativity, this website is a perfect place to get inspired.
Free Tutorials and Courses
As the saying goes, knowledge is power. For years, people needed a platform for those still beginning their careers. However, this platform was nonexistent. The current educational system didn't allow us to follow our real interests and focused mainly on teaching us old methods that would get us a job.
But times are changing. Many people, including myself, want to find what they want and enjoy their life while earning good money. Now, some companies and platforms are trying to bring this change. They focus on providing an environment that allows us to find our true talents and teach us what truly matters.
Coursera
Coursera is a non-profit that provides universal access to the world's best education, partnering with universities to offer courses for anyone to take for free.
Coursera is probably the world's largest online learning platform. It offers high-quality courses and content in a wide range of fields. It also can audit the course before buying, which is an advantage.
Also, all the courses provided here are made by reputable universities and organisations, so the content is authentic and in line with the industry requirement. Furthermore, all the assignments provided after each module of the course allow you to test your knowledge of the content learned.
Creative Live
I love the Creative Live programs because they offer tremendous accessible knowledge and the classes are so well organised.
Additionally, they are so well presented that it is easy to follow the steps. Finally, having an audience that can ask questions is a terrific aspect of using the education program.
There's no shortage of places to learn. At the moment, there are lots of classes available on a wide variety of topics. It's easy to find something you like. There's always free streaming available, so you can watch whatever you want. And when a class goes on sale, you can take advantage of that and get a good deal.
Wrapping Up
In conclusion, these are just a few resources to start getting creative with your designs. Some of these resources may be helpful; some may not. Use your judgement to determine which resources you can use and which ones you can't. Remember that you don't need to be a professional graphic designer to create a great-looking design.
You can still make an impact if you like to draw or create graphics. You just have to know what tools to use, where to get them, and how to use them. If you decide to get into graphic design, you should know that it can take time, patience, and a willingness to learn. If you want to learn how to design a website, you can go to a design school and learn all the ins and outs of designing for the web. Or, you can learn it on your own, by reading books.
We are pleased to provide a comprehensive list of the best free graphic design resources and inspiration to help you grow your business and improve your graphic design skills.