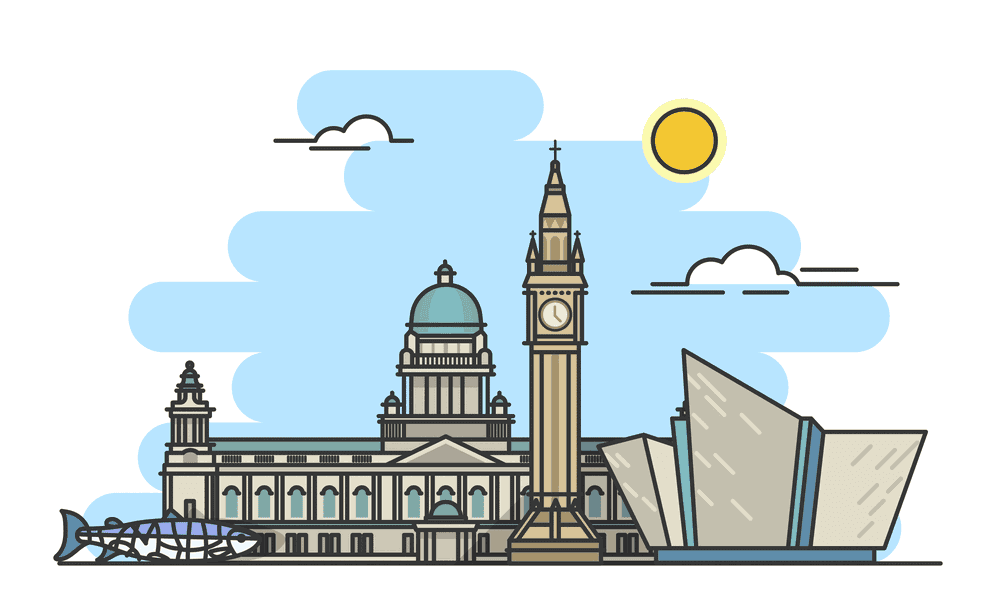 Inkbot Design is a Creative Studio of Graphic Designers in Belfast, Northern Ireland.
We help Business Owners from all over the world grow their Brands exponentially – with over a decade of experience in the industry.
We are experts in custom Logo Design, Branding, Web Design & Development for businesses of all shapes and sizes.
If you are a small startup, who needs a professional logo design, or an established company that's dated branding needs refreshed…
we are the Graphic Design Company in Northern Ireland you want to speak to.
In other words…
We are one of the best graphic designers in Northern Ireland that specialises in logo design and company Branding. We help small businesses get big, and big organisations get huge.
In fewer words…
If your business needs help to stand out through creative branding and graphic design, we are the people you need to talk to.
narrowing down…
If you are looking for a Belfast Design Agency in Northern Ireland – Contact Inkbot Design today.
to sum up…
Your Business is your Brand. Your Brand is our Business.™
Without a doubt, hiring a graphic design company near me in Belfast, Northern Ireland, for our logo and stationery is one of the best things to happen to our startup company. They took their time to understand our vision, made some suggestions and came up with a logomark that we are so proud of. The entire process was seamless and the logo looks very elegant, capturing the essence and vision of our company.
Looking for a Graphic Designer in Northern Ireland?