Client Testimonials & Inkbot Design Reviews
Feedback from Happy Clients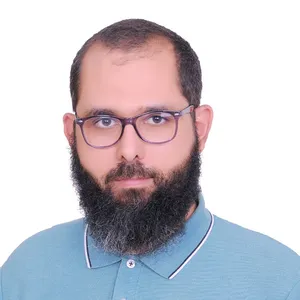 When we were looking for a professional agency to help us refresh our logo, we were fortunate enough to come across Inkbot Design. From start to finish, their team was nothing short of exceptional. They listened carefully to our needs and were patient and attentive throughout the design process. In particular, Stuart took a personal interest in our project, ensuring every detail was handled.
Inkbot Design, with Stuart's guidance, went above and beyond our expectations to create a new logo that perfectly encapsulated our brand and values. They could turn our initial ideas into a polished, professional design that we proudly display everywhere. Their attention to detail and willingness to work with us until we were delighted with the result was awe-inspiring.
Overall, I highly recommend Inkbot Design to anyone needing a high-quality logo design, especially with Stuart's personal involvement. Their talented professionals will work tirelessly to ensure that your brand is accurately represented and that you are delighted with the result.
– Ghazi Triki (CEO)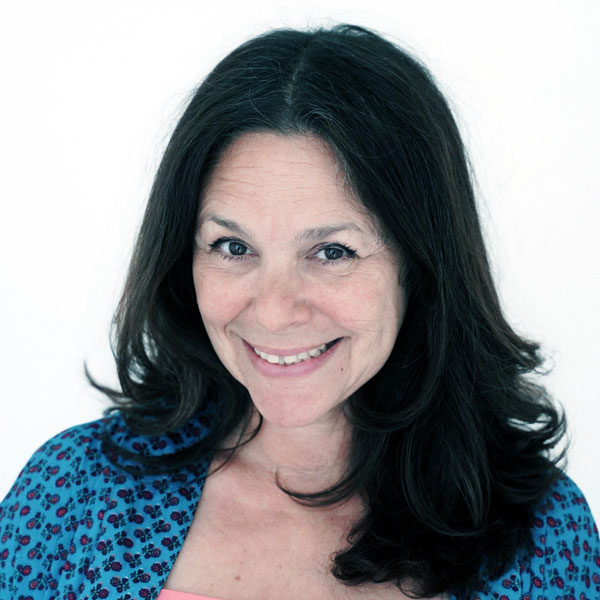 I engaged Inkbot Design to help us brand our new advisory firm of mobile practitioners.
The brief required was excellent, ensuring that we had thoroughly thought through what we were trying to achieve.
They turned around each stage of development very quickly and made themselves available to work outside of standard working hours to suit us. Stuart was never afraid to be honest when our suggestions would not work in his expert opinion.
The creative concepts he produced have enabled us to quickly create a website, presentations, and other paper-based collateral. We worked well as a team, and I hope to engage them in future projects.
– Julia Shalet (Managing Director & Author)
I approached Inkbot Design to create the logo based on the strength of their portfolio and the glowing recommendations they have received. I'm so glad they could help, as they have done a fantastic job that reflected the brief's intricacies. Stuart was always available to answer questions and provided a very professional service. I was delighted with the initial concepts they put forward, and the final logo we settled upon required very little adaptation, which is a testament to their skill. I would recommend Inkbot Design to anyone serious about their branding needs.
– Keir Aubrey (Business Owner)
We asked Inkbot Design to create a new logo and help rebrand our company. We were delighted with the results. They listen and take note of what you want to achieve. They are creative and inventive and quickly produced many beautifully presented ideas whilst remaining within the specified boundaries. We were really impressed with their creativity and the professional way they work. We recommend them very highly.
– Laura Quick (Executive Director)
I'm not only impressed with the final result, but the process that Stuart took me through was equally impressive. Throughout this journey, their constant and consistent communication with me meant I knew exactly what was going on, why, and where we were headed. Thorough professionals, Inkbot Design is enormously talented with laser-focused attention to detail and an ability to interpret creative briefs with super accuracy. An enormous pleasure to work with!
– Shafiq Sharif (Non-Profit Founder)
Inkbot Design has created two crucial logos for Eureka! The National Children's Museum in short timescales. They excel at responding to a brief and really listening to what the client needs, accepting feedback throughout the design process to create something that everyone has been impressed with throughout the organisation.
I would work with them again in a heartbeat – not only are they a pleasure to work with and delivered excellent results, but Inkbot Design is also a fantastic value for money.
– Florence Symington (Head of Marketing)
Without a doubt, having Inkbot Design create our company logo and stationery is one of the best things to happen to our startup company. They took the time to understand our vision, made some suggestions and came up with a logomark that we are proud of.
The entire process was seamless, and the logo looks very elegant, capturing the essence and vision of our company. You will be in excellent hands with Inkbot Design if you are particular about quality, elegance, and perfection.
– Tayo Odugbesan (CEO)
Become an Industry Leader
Inkbot Design was great to work with, professional and helpful. The logo they designed has helped me create a strong brand identity across the various social media channels. Dependable, insightful, creative – all apply to their work. They are highly recommended. Do not give it a second thought – hire Inkbot Design!
– Brian Deeney (Small Business Owner)
Inkbot Design was an excellent investment for our Brand Identity. Inventive, reliable, accessible and thoughtful. I wasn't clear about what I wanted, but they could take essential concepts, listen, and draw out what was important somehow in the process. Don't hesitate to get them on board!
– Andy McBride (Startup Founder)
I was referred to the Inkbot Design Portfolio by a Web Designer, and they have just completed our new Corporate Identity work. A first-class job produced on a tight deadline and on budget, highly recommended.
– Jon Dickenson (Director)
Having Inkbot Design create my logo was one of the best investments I've made in my business. The concepts they designed were thought-provoking, professional and in line with my brief. I wouldn't hesitate to recommend them to other businesses based on their graphic design portfolio alone.
– Sally Barrett (Freelancer)
Working with Inkbot Design is easy because they are genuinely committed to customer satisfaction. They skillfully asked me the right questions to ensure that I was happy with the design.
The logo design resonated immediately with my vision and has motivated me to accelerate the start of my service business.
– Jen Canale (Business Consultant)
I am very impressed with the final design of my logo but not only that; the whole design process was nothing less than exceptional service.
Working with Stuart was a breeze. He is a true professional, an immense talent, and I highly recommend his services. The Picasso of branding? I think so.
– Ryan Irvine (Startup Founder)