Brand Identity Design Services
We are a creative design agency with over 10 years of experience in creating brand identities for businesses. Our team is made up of designers, marketers and strategists who work together to create unique brands that stand out from the crowd.
Whether you're looking to rebrand or need new branding created we can help you achieve your goals through our process-driven approach. From the initial consultation to final delivery, we will be there every step of the way to ensure your project runs smoothly and achieves its objectives.
Click this link if you want more information on how we can help grow your business by designing a brand identity that stands out from the crowd!
Your Business is your Brand. Your Brand is Our Business.™
Give YOUR business a Powerful Branding Package
Your 'Brand' is the reputation that your company has built up within the marketplace.
Your Brand identity is a powerful communication tool which connects your product or service, to its target audience.
When a Branding and Identity design is established, it creates a powerful connection between the customer and the product or service. It conveys the messages required by the company to generate business.
The message could be anything from 'Buy Me' to 'Choose Me over the competitors'. You must communicate this message with care if you wish to encourage customers into taking action. A creative Brand designer can achieve this with style, subtlety and flair.
A Brand designer cannot create a Brand image. The Brand image is how the public responds to the devices created under the larger umbrella of a Brand Identity design package.
Brand Identity is the collected principles and visual elements that make up your company's public face – such as your logo design, brand equity and brand name. It paints a picture of your business and tells the world what you're all about, what you do, your beliefs and how you represent yourselves.
The aim of creating a corporate brand identity is to ensure your ethos meshes with the image you project. Although you can't design a Brand image, you can a Brand Identity. Small Businesses Branding design can be the key to success, or it can be the reason for failure – it's that important.
If your Brand Identity fails to represent and put across your business' principles then it's unlikely to be a success. Especially if it doesn't show a customer what is on offer. If you feel your business needs a more developed Brand Identity then working with Inkbot Design is a great move.
We tailor our Business Branding services to your company – creating materials which meet your requirements.
Web Branding
Mobile & App Branding
Social Media Branding
We are committed to creating elegant visual identities that surpass expectations from logos and marketing materials to packaging and stationery.
Brand Identity design helps organisations establish a more precise identity and communicate the qualities they seek. We help you find your voice to tell your story, not just speak on behalf of others.
We are adept at visual storytelling, presenting a cohesive message using intelligent design choices.
A change in the brand is one of the most critical decisions an organisation can make.
Whether it's growing from start-up to launch or revitalising after decades, we know how to elevate brands without ever leaving their DNA behind.
Here's how we've helped other Brands succeed
Get in touch to learn how we can for yours!
We asked Inkbot Design to create a new logo and help with rebranding our brand identity. We were really pleased with the results.
They listen and really take note of what you want to achieve, creative and inventive and quickly produced lots of beautifully presented ideas for us whilst remaining within the boundaries specified.
We were really impressed with both their creativity and the professional way in which they work.
We recommend them very highly. Thanks – we will definitely be in touch soon with another assignment!
Laura Quick
I approached Inkbot Design to design the logo for Aubrey & Brummell based on the strength of their
portfolio
and the glowing recommendations they have received for their
graphic design
 services.
I'm so glad they were able to help, as they have done a fantastic job which reflected the complexities of the brief. They were always available to answer questions and provided a very professional service. I was delighted with the initial concepts they put forward and the final logo we settled upon required very little adaptation, which is a testament to their skill.
I would recommend them to anyone serious about their branding needs."
Keir Aubrey
Ready to Refresh your Branding Design?
What is Brand Identity Design?
A brand identity is your business' reputation. It is what you want people to talk about when they mention things relevant to your business.
A strong brand successfully sets up the expectation, memorable experiences, stories, and a relationship with prospects that influences their decision to choose your product or service over another. An extraordinary brand identity design also retains its customers by delighting them with exceptional experiences to make them their loyal brand advocates.
Brand Identity Services for Your Business
When you think of branding, it is not a one-off task that will show benefits throughout the lifetime of a business. Branding commands commitment.
This commitment goes towards constant improvement, providing memorable experiences for your prospects to stir their emotions and minutely observing various opportunities that satisfy the curiosity and needs of your prospects while building a long-lasting relationship.
Does Your Business Need Branding?
Yes, if you want to win the intensifying day-by-day battle for customers. It is inevitable to spend time, money, and resources on researching, giving meaning, enhancing, and building your brand. After all, your brand is your promise to your audience.
That's the reason why it is burdened with lots of importance within the business organisation. There are many benefits to creating a memorable brand identity. The major ones include:
Clarity of message.

Confirms your trustworthiness.

It creates an emotional connection between your target audience and your product and service.

Your branding messages empower the buyer with relevant information and motivate them to make a purchase.

Strong branding delights customers even after purchase, and they could become influential brand propagators.
 You need more reasons to build a strong brand?
What B2Bs Have to Say About Brand Identity
89% of B2B marketers have said that 

brand awareness

 is the most important goal. Sales and lead generation follow branding as priority considerations.

70% of brand managers voted for building an audience being more valuable over direct sales.

Branding is a critical element for growth according to 77% of B2B marketing leaders.

Content marketing is the most preferred brand awareness tool for 91% of B2B marketers.

48% of consumers report that they are likely to become loyal to a brand if they had a good experience.

Brand name

 influences the purchases of 77% of consumers.

82% of investors will base their investing decisions on brand name and name recognition as essential considerations.

Creating an emotional touch influences 90% of all purchasing decisions, making it essential for businesses to choose names and messages that evoke positive emotions.
These facts make it evident that the brand is not just a business but overall personality that not only speaks but exudes visual attitude. To create an everlasting connection with your targeted audience, you should plan your personality in a manner that wins trust and generates a visual appeal to engage your audience.
You need to create a "Brand Identity Strategy" to strive and communicate clearly with the target audience. The brand identity is a combined message that is conveyed via your logo, brand name, styles, and visuals.
Need help from a top Branding Agency?
Let's work together to create a Brand that people will be loyal to. A Brand that will keep growing as you do.
Invest in your Brand today and the R.O.I. will shock you! (Typical R.O.I for Branding = 1500%)
I engaged Inkbot Design to help us brand our new independent advisory firm of mobile practitioners. The brief required was excellent, ensuring that we had thoroughly thought through what we were trying to achieve. They turned around each stage of development very quickly and made themselves available to work outside of standard working hours to suit us.
What Is Brand Identity Design?
In simple terms, brand identity involves the group of all the brand elements that are built by the company to portray its value and image in front of their ideal audience. We have identified two major building blocks of a brand identity package.
Developing Your Brand Design

Designing Your Brand Identity
 Let's have a look at each building block in detail.
Developing Your Brand Design
Before considering your design assets that will go with the brand, you should start from the ground zero and decide the building blocks of your brand identity that will form the base for all design elements. These design basics must include:
Typography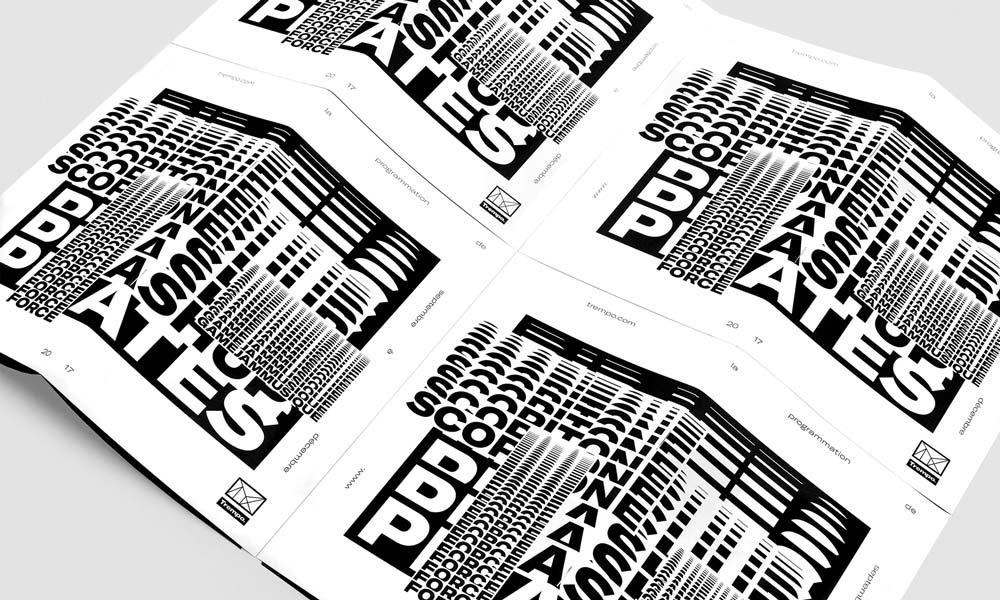 You guessed it right. We are talking about the font that should be included like a uniform across all your branding materials. There are four significant types of typography:
Serif Fonts: 

These fonts have an anchor towards the end of the character that looks like the feet of letters.

Sans Serif: 

Unlike the Serif fonts, Sans Serif doesn't have anchors towards the end and have smooth edges.

Script fonts: 

These fonts resemble cursive handwriting and add a vintage or a luxurious feel for your brand.

Display fonts: 

Every font categorised as a display font has something unique and able to create a bold statement that impresses your brand upon your audience's minds for a long time.
The typography will convey your brand's voice and say a lot about your brand. So, choose them wisely by also identifying your values and mission.
Colour Palette
Colours build psychological ties with people. Thus, your brand colour palette could have a significant impact on how the audience receives your brand. You could consider the colours given below and their variations to help create your brand identity.
Red

 for passion and excitement.

Orange

 for high-energy and depicting a friendly image.

Yellow

 denotes happiness and creates a positive vibe.

Green

 means glorious nature and fertility. It denotes benefit for your prospects.

Blue

 is the most appealing colour when you want to win trust.

Purple

 is the colour of royalty that gives a luxurious feel to your brand.

White

 denotes neutrality and balance.

Brown

 is perhaps the least used colour in branding. However, you could consider it to give a unique feel.

Black

 is classic and gives a sophisticated feel to your brand.
Form/Shape
When you consider designing a logo, maybe you will come across this question about the form and shape.
The question of form and shapes will also arise when you decide the call-to-action style for your website. They could be used to reinforce the desired reaction from your customers. Let's have a look at different styles:
Round Shapes:

 Round shapes seems to encompass a community that depicts unity and affection.

Straight-edged shapes:

 With straight edges, people visualise firmness that denotes strength and efficiency.

Straight lines:

 There are various implications. The important ones are that vertical lines denote strength, while horizontal lines suggest tranquillity.
Designing Brand Identity
Once the foundation of your brand design has been figured out, it is now time to work with your designer to breathe life into your brand identity. Your brand identity could be expressed in any elements that you wish to include it in.
However, it depends on the nature of your business.
We will discuss the most common and vital elements of brand identity package.
Logo Design
Your logo design plays the most crucial role in your brand identification. When working with us, you will have to keep a goal for your logo to fulfil the following requirements:
The logo should communicate who you are and what your brand values the most.

The logo should be visually appealing. Keep it clean and free from chaos.

Try to be futuristic with your logo style – something that should resist the changing trends and manage to stay in the minds of your current and future customers.

It should gel with the industry standards. If you decide to go against the tide, you should be subtle.
You also want to make sure that your design partner delivers your logo in multiple formats (like a black and white version or various sizes) to ensure you always have the logo you need—and that each is in line with your brand identity.
Website
Branding matters big time, whether it is a small, medium, or large-sized business. Brands set up the expectations and help those people who are struck with uncertainty and want to pick a safer and trustworthy option.
When people are acquainted with your brand, they know what to expect from you. Your website helps in establishing this trust and assisting people in picking up the best options when they are overwhelmed with choices.
When you are targeting online customers, your website is the branding design element that should arrive in full force in front of your targeted market.
The following are the five elements that will make your website a successful brand element:
Colour: 

Except for your brand name and logo, all other aspects of your branding are intangible and tend to stimulate the emotions of your audience. Choose the right colour palette that fits your brand tone, industry, and reflects the mood of the customers based on the 

challenges

 faced by them.
Typography: 

To a large extent, your typography will define the tone of your business and create a connection between you and your visitors. It depends on your industry and how you would like to sound in front of your audience. For more information, you could refer to "Typography" in the last section.
Character: 

Your website could be used to infuse style for your brand. Think of your brand as a live human and think how best you could boost the human personality so that more people are attracted towards him/her. Twitter uses anthropomorphism to attribute human qualities to a bird. Brands could use similar concepts to give a strong character.
Consistency: 

Brands become memorable when you repeat your brand elements and etch them into your audience's minds. By referring to repetition, we mean consistency across all your website pages. So, your logo, brand name, colour and the character should appear consistently across all your communications. At the fundamental level, you could have consistency in the background colour, header and footer to keep the same UX and ensure repetition to impress your brands on the visitor's minds.
 We have maintained a consistent look for all the sections across various pages in terms of fonts, background colour, tone, and overall presentation to ensure the user gets a cohesive feel when they shift to other pages and that the UX is not disturbed, while they get acquainted with the same navigation system across the website.
USP:

 A visitor, on arriving at your website, will first confirm whether they are at the right place, does it address their concern, is the information interesting? Your unique selling proposition could answer all these questions, and that's the USP. The proposition should be a single statement at a prominent space on your web page to reinforce the trust factor.
Thanks to advancement in web development tools, it is now easier to have the same elements across all the web pages. You don't even need to copy and paste the code.
With the drag-and-drop module-based system, you could simply implement the module that has your brand elements.
Social Media
Almost all the industries are on social media, and the odds are that you will find a huge part of your targeted market hooked on social media. Being an inevitable brand identity, there are various nuances associated that should be followed religiously to build a sustainable relationship with your prospects.
Choose the right networks where you will find an interested audience.

Incorporate your logo in all your visuals.

Ensure consistency in colours and fonts inside your images so that when visitors click-through and land up on your website, they won't feel lost.

Create your own images with your customised messages that fit your brand and your audience.

Your brand character and personality should be consistent via your social media posts. It should be the same as the tone on your website.
Email design
When your email looks good, your business looks good to your customers. This will earn more attention, trust, and act on your messages and offers.
If you are still sending emails from your personal accounts, there is probably a lot that you could do to make them professional.
One of the most critical aspects of your email should be that you are branding your messages before sending them out. The following points will help:
Add your logo.

Follow the colour palette that you have previously selected.

Use consistent fonts that are seen on your website, social media, and all your communications.

Add 

attractive and branded visuals

 to maximise engagement and click-through-rates.

Keep a hold on your voice as it should be consistent across all the channels.

If the subscriber should be redirected to another 

landing page

, ensure that the landing page has the same design and brand elements to avoid clutter.
Is There A Difference Between Brand Image & Brand Identity Design?
Brand identity differs from the brand image. Your brand identity is created by 'branding' itself. The internal team works towards creating an impact with your brand elements to build value for your target customers.
In contrast, the brand image is the summary opinion that is created in the marketplace.