Brand Identity: Understanding the Concepts Behind it
In today's saturated markets, each product or service you put out is also provided in the market by several competitors. Unless you can distinguish yourself from similar businesses, you can not succeed.
For example, whenever you need to search the world wide web, you almost exclusively turn to Google. It is not the only search engine – several other web search engines provide good services. What Google did differently is that it carved out a brand for itself, leveraging its past success that its audiences love and trust. Through effective brand creation and excellent delivery, Google has virtually eliminated its competition.
There are multiple ways of expressing your brand identity. You can hire the help of branding agencies to manage your marketing campaign that revolves around your brand or represent it through physical means, known as branded environments. Keep on reading to find out why your business needs a strong brand identity and how you can create one.
Branding Basics
Many people confuse logos and slogans with brands. However, branding is more comprehensive than a few icons – it constitutes all aspects that identify a business. A brand is a marketing concept that incorporates elements that range from the logo to the typography and tone and from the colour palette to the marketing campaigns. It encapsulates the company's values and distinguishes it from its competitors by establishing a solid identity.
Consider Twitter: It's not only the blue colour and the characteristic bird that makes the brand identifiable. Any short quip you see in a particular font with a hashtag will instantly remind you of a tweet. From the tone to the font to the text length and colour, every little detail plays a part.
Brand identity refers to the mannerism and the image a company presents to the general public. A favourable public perception of your business's brand directly results in more interest in your services which boosts the business. The end goal of branding is to help people immediately recognise and be aware of your business and have them correlate it with positive service and high value.
Why You Need a Good Brand
Robust branding will catapult your business to the top of the field. Here's why a good brand is vital for your business:
Increased Revenue
Solid brand identity will directly influence your sales. Branding strategies like captivating marketing campaigns tempt consumers to try out your business, increasing your company's revenue. Strong branding and good performance also result in customer loyalty, as your identity becomes synonymous with trust and performance for them once they try your services out.
For example, Apple is an established brand and has cultivated a consumer base of loyal iPhone users who generally don't buy other models of phones over the years. Apple knows this base would be willing to purchase new models of iPhones irrespective of the price tag. The company can maintain and even increase its prices because consumer trust and credibility justify its price.
Business Perception
No matter how good your product quality is, how customers feel about your business will determine your business's direction. Business perception depends on the portrayal of the brand's values and the customer experience.
Businesses communicate their values through ad campaigns, social media, and tone. Your customers prefer buying from a company whose mindset aligns with their values. Good branding strategically highlights core values like quality, diversity, eco-friendliness, and customer-centrism. This attracts new customers and enables you to develop strong loyalty among existing ones. Other businesses and organisations are more likely to collaborate with you if your business is perceived favourably.
Consistent Marketing
Content consistency is the key to your marketing campaign, and your brand gives you a framework around which you can build that consistency. Branding gives your campaigns a creative direction and enables viewers to recognise you in every positive or valuable message you put out.
As per the rule of seven, people need to see or hear a particular thing around seven times before it gets ingrained in their memory. Since you can not keep repeating ads every hour across all platforms, if your marketing isn't consistent, you won't make a mark in your audience's minds. Establishing a brand can ensure you stay memorable without duplicating your productions.
Steps to Building a Brand
Creating a brand for your business from scratch sounds undoubtedly challenging, but one of the most profitable business decisions you will make. You can always hire professional services to help you construct your brand identity. Here's how you can master each step of brand building:
Determining the Target Audience
Before you can delve into the finer details of brand construction, you must understand who your target audience is. Different branding themes will sway millennials, and Gen Z populations will vary significantly from ones catering to baby boomers.
Go through detailed sales statistics and data and find out which target demographics are most commonly associated with the business practices you are employing in your company. Similarly, study your competitors and determine their target key groups. Once you figure out your target audience, you should engage them and see what sort of branding they will prefer.
From tone to advertisements, every detail will vary per your target demographic. Every aspect should be tailored to your target audience, from constructing your marketing campaigns to building your website.
Positioning Your Product
Your product positioning is directly related to your branding. It refers to your product's distinct position in your audience's minds. Once you figure out your audience, you must determine what impact your product can have on their lives.
When determining your product position, consider how you can distinguish your product from the competitors. Research your competitors' businesses and identify gaps in their service that your product can fill. Ask yourself this: why should a consumer get your product over one of your competitors? Develop your product accordingly: consider what improvements you need to make to your product for it to compensate for the flaws of your competitors' products.
Once you have looked into your competition, develop a unique selling proposition (USP) for your product. A USP essentially tells your clients why they should buy from you. It highlights what your company is offering and what features of your service make it unique for the consumers.
Let's take the simple example of a moisturiser. Let's say you want to launch a new skincare cream business. Why should your audience prefer your product over others? Perhaps the other creams aren't augmented with the optimal levels of vitamin E or have skin irritants or fragrances, but your products are free of such faults. Highlight this repeatedly in your advertisements.
Defining Your Company's Personality
A company's personality refers to the 'vibe' of your business. The nature of the personality you construct is the crux of your brand identity, so it should hint at the product you are selling. For example, an IT company should have a tech-enthusiast persona.
Constructing your human brand personality requires much brainstorming. Your whole creative team should come together and decipher what your brand would be like if it were a person. You can perhaps characterise the persona of an IT company as geeky, intelligent, and reliable. According to the book Brandwashed, a compelling brand personality should consider six human needs. These are:
Power: the need to feel competent and in control
Status: the need to belong with a group of people and be accepted by them
Belonging: the need to fit in with others
Love: the need to feel connected to others
Safety: the need to feel protected and stabilised
Meaning: the need to have a purpose in your life
Sale
Bestseller No. 1
A good brand personality should satisfy these six human needs. Thinking along these lines can help you construct a brand personality, which will serve as the basic skeleton for your brand elements.
Choosing a Logo and Slogan
Once you decipher your brand personality, you can use that to construct brand elements, such as your logo and slogan.
A logo is most consumers' first introduction to your brand, so yours should be simple and aesthetically pleasing while encapsulating your brand identity. Your logo should highlight the company personality you determined in the previous section.
The colour palette you choose and your font typography should speak about the services you provide: a person who doesn't know about your business should be able to guess what type of business you are in. Consider colour psychology when designing your logo – for example, an IT company can use blue, which signifies consumer trust, and a food company can use orange, red, or yellow.
Likewise, come up with a catchy slogan or a tagline for your business that people should be able to identify with your business. Your tagline should also highlight the product you wish to sell. Consider KFC's tagline, "it's finger-licking good!" The slogan has become synonymous with the brand and makes your mind immediately think about the fast food chain.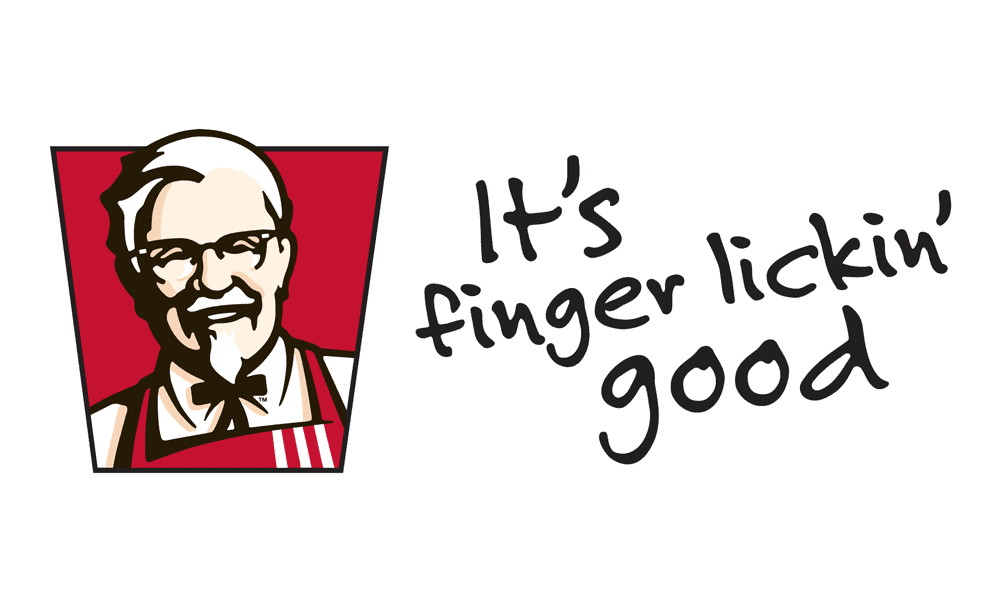 Endnote
Your brand is your business introduction to a stranger. It highlights your company's personality and values and gives insight into the product you are selling. The strength of your brand is directly correlated with your business growth: a better brand means better marketing and more revenue.
The process of branding your business is more arduous than it looks. Miscalculated steps can result in your business suffering a significant setback. Unless your audience research and product positioning are phenomenal, your brand may not be strong enough to give your business any noticeable boost.
Consider hiring branding agencies to help you with the process. And don't just focus on the internet; make sure you leverage offline branding environments to their max.
Last update on 2023-09-25 / Affiliate links / Images from Amazon Product Advertising API