How to Show your Human Brand Personality
To be human online means that your organisation or company website must portray itself as having a personality with a human face and "feel."
Site visitors want to know who is behind the scenes and have an engaging and fulfilling experience from the homepage forward.
Their experiences should feel natural and trustworthy.
A human Brand personality can be accomplished by such things as profiling a team/customers, using large single images to portray company personality, storytelling, natural photography and custom illustrations, interactivity, and more.
Here are seven design trends for WordPress users that will help to achieve more personal and emotional connections between your organisation and users.
How to Show your Human Brand Personality
Consumers want to deal with a person, even if it is online.
They want to be treated as individuals; they want to know who you are.
In order to achieve this critical human connection with your users and customers, everything in your design and your features must support human-to-human relationships.
Most of us are pretty good at establishing connections and relationships on our social media platforms.
Sometimes, however, we do not do as good a job on our websites, and yet this is often where a target customer first encounters us.
If you are using WordPress, you are in luck.
Here are some WordPress trends that will help to make you more "human" and establish those important personal connections via your website.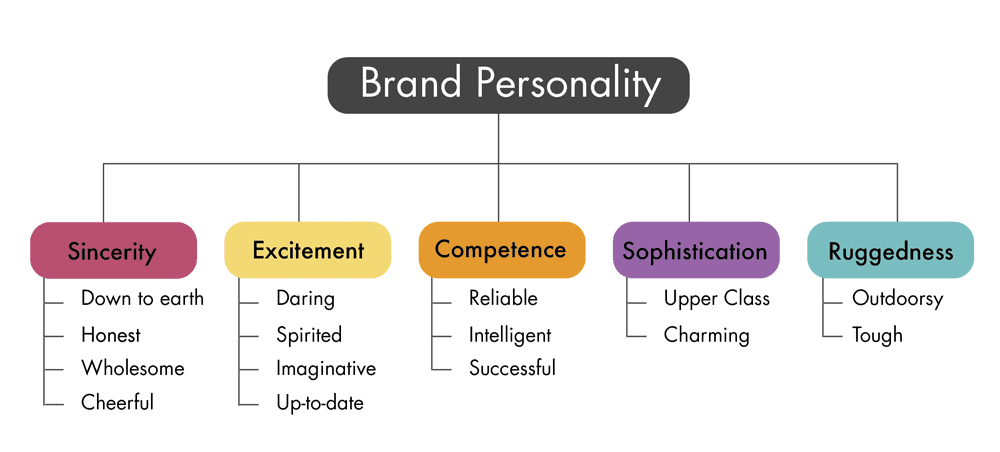 3 Plugins for Team Profiling
Your team is what makes your company "sing," and they are real people with whom visitors and customers can get to know on your website.
Profiling your team members helps to make your company much more human.
When users can put a face on the people they do business with, trust is established.
You can either add this info and a photo on your "About" page or have a completely separate page devoted to photos, bios and contact information.
Visitors can gain insight into who each team member is, his/her personal story, and the role that s/he plays in your business.
This might also help customers direct questions or issues to the right person, if and when the need should arise.
Choose from these 3 Plugins
Using one of these 3 plugins means that the content will display correctly on any device and update or edit the information as you might need to.
All of these plugins can be found in the WordPress plugin directory.
This plugin will let you create member profiles quickly and easily, add photos and bios, as well as any other content you wish.
Editing is also a breeze. Here are the main features:
Full names, bio, and a photo
Integration of any social media links
Customization of colour
This one is great for companies that have large teams, is responsive for all devices and allows linking to social media profiles via a shortcode widget.
Features include:
Name, photo, email and bio
Integration of social media links
Fits within any theme you already have
Responsive for all devices and allows profiles and description as well as social media profile links.
3 theme choices
Images and photos
Colour customisation
Unlimited number of teams, if a company wants to feature departments separately
All of these plugins have a user rating of 4.5/5 or higher.
They are easy to install, use and edit.
Some Additional Tips:
Keep all of the copy consistent. If team members are creating their own bios, be sure to edit for consistency and length.
If team members are writing their own bios, give them a template – it will simplify things for everyone.
Be certain the images are of high quality and web-sized resolution for fast loading and good display.
Design Trends
Whether you are creating a site from scratch or remodelling a current one, there are some trends you might want to consider, especially if you believe they will have greater emotional appeal to your visitors or portray your human Brand personality.
Remember these two overriding principles – your website must be designed for user experience and comfort, not for your pleasure, and visitors must feel welcome, safe, and valued.
Beyond that, all elements must be designed well, the site must load quickly, and users of any device should have the same great experience.
Single Image Homepage
This is becoming much more popular. Instead of cluttering a page with lots of information, forcing a user to try to take it all in, a single image, with minimal text, that portrays who you are, can have a greater emotional appeal.
Here is a great example of a single image homepage that gives a "feel" of who you are.
This is a website design company located in Brighton – A photo of a street in their location humanises the company by putting geography into play.
Notice the text is minimal and the menu icon hides all of the links. It gives a feeling of charm and personalisation.
The street itself is from a bygone era, and this gives people a feeling that the company's values are from that era too – good personal branding relationships with its clients.
Natural Photography
Imagery is one of the best ways to communicate a lot about your Brand personalities and to connect with visitors on an emotional level.
Web sites such as Unsplash, PicJumbo and Pexels let you create wonderfully natural images for free.
Tone down the use of "fluffy" images that you might use in an attempt to put more glitz or jazz into your site.
Focus on the natural. You will look more authentic.
There are no animations or drawings on this page because the company wants to portray an all-natural image with photographs of actual food products.
Tomatoes still on the vine, peas still in their pods – these things provide the emotional appeal of fresh, natural ingredients, not processed food stuff.
Custom Illustrations/Iconography
Illustrations can portray an image of fun, and this technique works well for all kinds of sights.
Custom illustrations will trend more because they give the effect that images have been hand drawn, making a page look more personal.
Here is a page from the OrangeYouGlad Design Firm.
The medley of fruits also indicates that the firm is versatile and can provide for a variety of client needs.
Storytelling
This is an unstoppable trend now.
Visitors are getting used to interacting with websites and content, and, in fact, will probably demand more of it.
Animated stories give users the chance to participate with you in a personal way.
They entertain and appeal to lots of emotions.
Schiphol, the international airport at Amsterdam has a great interactive game that is wonderfully engaging and challenges the visitor's knowledge.
Users guess destinations by pictures and have the chance to win 2 tickets to one of those destinations.
Phillips Razors has created an interactive video that allows visitors to finish a story, based upon pictures of different facial hair images.
It's a humorous and engaging activity, allows visitors to have a good time, and helps to "cement" the brand in the user's mind, even if they don't place an order during the first visit.
When they need razors, the name Phillips will come to mind.
The other great aspect of interactivity of this type is that users will share it so that others can play too.
Using WordPress video gallery lets you upload your videos quickly and easily.
Personal Page Themes/Card Layout
If your company is just you, then you have the best of all worlds.
Your homepage can turn you into a real person so easily.
Here is an example of a personal theme page from WordPress that provides a user with information in a card layout pattern.
This card layout pattern looks a lot like Pinterest, as it should, considering that is where it began.
The layout makes everything easy for the user to scan too.
Hidden Menus
This was a technique that was originally designed for mobile, in order to reduce the elements on the screen.
Menus came to be hidden in a 3-line horizontal icon called the Hamburger icon.
New trends seem to warrant continued use of hidden icons on all devices, for a very important design goal.
Traditional menus distract a visitor and can make a site look cluttered.
When someone can land on a page with a clean layout, the emotional appeal is much greater.
The design can be fully appreciated without navigation bars grabbing the eye instead, as in the case of ContentPath, a content solutions firm whose home page is shown below.
Many more trends will become obvious as 2019 unfolds – newer split screen options, carousels, one-page sites, flat or near-flat designs, multi-purpose designs that will integrate website, blog, portfolio, etc.
But the overall trend of having a human Brand personality will endure – ensuring that visitors to a site either meet the humans involved or understand that a human has designed a great experience for another human.
As you look at your current site, see it through the eyes of a visitor rather than your own.
Do you feel invited and welcome?
Have your needs and wants been accommodated?
Is there a visceral response of pleasure and trust?
And, most important, are there real people here whom you can come to know?
These are the things that will engage visitors enough to stay for a while and to return again.
---
If you wish to discuss how we can develop your brand or provide graphic design for your product or business, email us at: hello@inkbotdesign.com
Inkbot Design is a Creative Branding Agency that is passionate about effective Graphic Design, Brand Identity, Logos and Web Design.
T: @inkbotdesign F: /inkbotdesign
---