Does Your Logo Need a Tagline?
Just Do It.
Would you relate that line to Nike whenever you see its logo if it wasn't so heavily promoted?
The swoosh is already recognisable.
You know it represents Nike, and it doesn't always come with the tagline.
However, with the Just Do It slogan, the brand gained a new vibe.
The logo tagline is yet another element that helps the branding process.
But is the logo with tagline always a necessity?
The Principles of Logo Design: Is the Tagline Mandatory?
No.
Of course, it's not a rule.
In fact, if you analyse the logo evolution of famous brands, you won't notice the slogan as an essential element.
It's mostly about the logo design.
Uber's tagline was changed together with the logo in 2016.
From "Everyone's private driver" it became "Get there."
However, you don't see this tagline written under the logo.
In fact, Uber changed the logo again in 2018.
Now, the logo is just a word: Uber.
We don't see the slogan anywhere. And it works.
When most people think of Uber, the tagline "Get there" doesn't follow up. No big deal, right?
There are a few reasons why you might consider avoiding the logo tagline:
The screens got smaller. People usually rely on their smartphones to find information online. If you design a logo with tagline, it might be unreadable on mobile. It's no wonder why today's logo design trends strive to minimalism.
People's attention span is not impressive. Even if they see the logo on a big screen, most of them won't make an effort to read what the tagline says.
You don't see Facebook and other popular brands featuring taglines under the logo, do you? If it's powerful enough, it doesn't need any text. You can still have a motto and feature it at the website, but it doesn't have to be included in the logo.
If the tagline is bad, it ruins the impression. So if you can't think of a good tagline, but you need a logo ASAP, it's best to avoid it.
If the logo is already elaborate, a tagline will make it too complicated.
It Isn't Necessary, But Is It Useful?
Of course it is.
Apple has a tagline: Think Different.
It was widely used from 1997 to 2002, as text that accompanied the logo.
This could've been a simple motto that the brand would feature at its website.
However, since it was part of the logo design, people started seeing it everywhere.
So whenever they think Apple, the words "Think different" follow up like a mantra.
This is no longer Apple's tagline.
Now, they use the simple logo.
However, you know what?
The tagline still expresses the brand's spirit.
Everyone knows it.
That's because it was once a logo tagline.
Nike's Just Do It is another successful example of a logo with a tagline.
This is a simple, punchy, effective phrase.
It conveys the brand's vibe, which is all about making an effort and achieving results, no matter how effortless you feel at the moment.
We don't always see the tagline under the logo.
Lately, we rarely see it.
Still, it's the most memorable tagline ever, and it's because we've seen it along with the swoosh.
How is the tagline useful, exactly?
When a slogan is consistently repeated every time the brand is mentioned, it helps with the branding process.
It sticks within people's minds, and they start associating the brand with it.
When this slogan is featured within the logo, they will see it more frequently.
If the business is new and hasn't achieved awareness yet, the slogan will help with that.
The audience will start identifying itself with the tag.
Gas Jeans, an Italian fashion brand, is a good example of that.
Ever since it was founded, the tagline Keep It Simple got into people's minds.
It expressed the exact vibe the brand wanted to achieve: minimalism and simplicity. It helped reach out to the right type of audience.
Did you design an abstract logo?
Then the tagline will make it more tangible.
It will help the audience understand the brand's selling point.
When you have a unique business concept, it's important to express its competitive advantage.
Take Walmart as an example.
The brand is all about lower prices for great products.
Their old slogan was Always Low Prices.
They changed it in 2008 to Save Money. Live Better.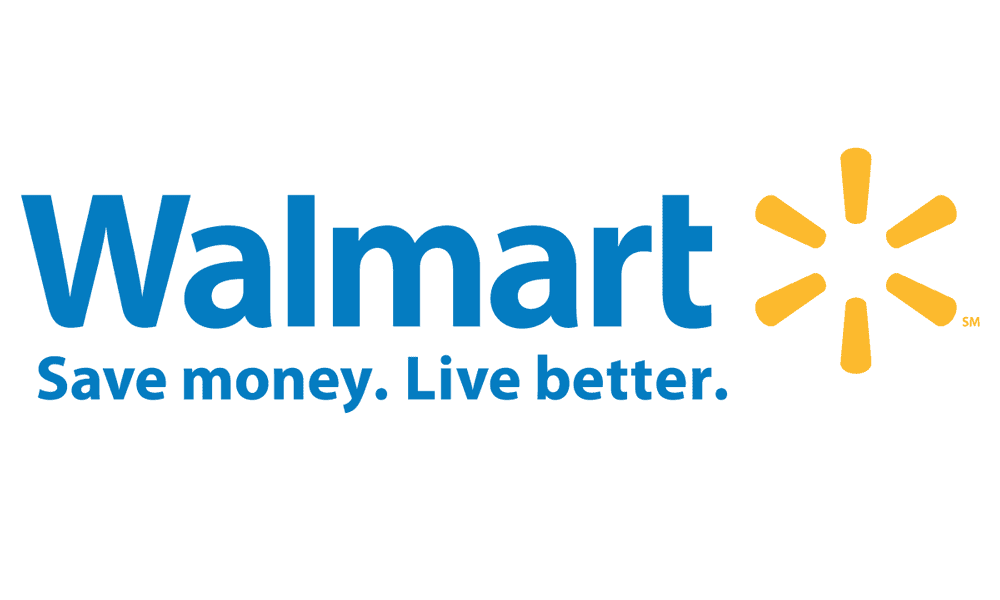 Still the same vibe, expressing the same competitive advantage.
We don't always see the tagline featured along with the logo, but it's in the consumers' eyes frequently enough.
Even if you want a small, simple and punchy logo, you can still have a tagline.
If you see all the examples above, you'll realise that the tagline is not always included.
The primary logo takes the lead.
However, when you have space for the slogan, you'll include it.
It may be at the website, on the blog, on promotional materials, on billboards and website banners… wherever you get more space for some text.
Tips: How to Create the Tagline
Follow the Basic Logo Design Principles
The logo takes the lead.
You may include the tagline, but it shouldn't be the central element of the design.
It's the companion, which won't be featured on all occasions.
A successful logo design has to be:
Memorable (unique enough to make a good first impression)
Simple (a few main elements that don't distract the viewer)
Versatile (it should look good in print, on screens of different sizes, and as an app icon)
Relatable (the audience should like the design, elements, and colours)
The tagline will work only if the logo meets all these expectations.
Once you're sure you have a great design, you can complement it with the line.
Identify the Brand's Competitive Advantage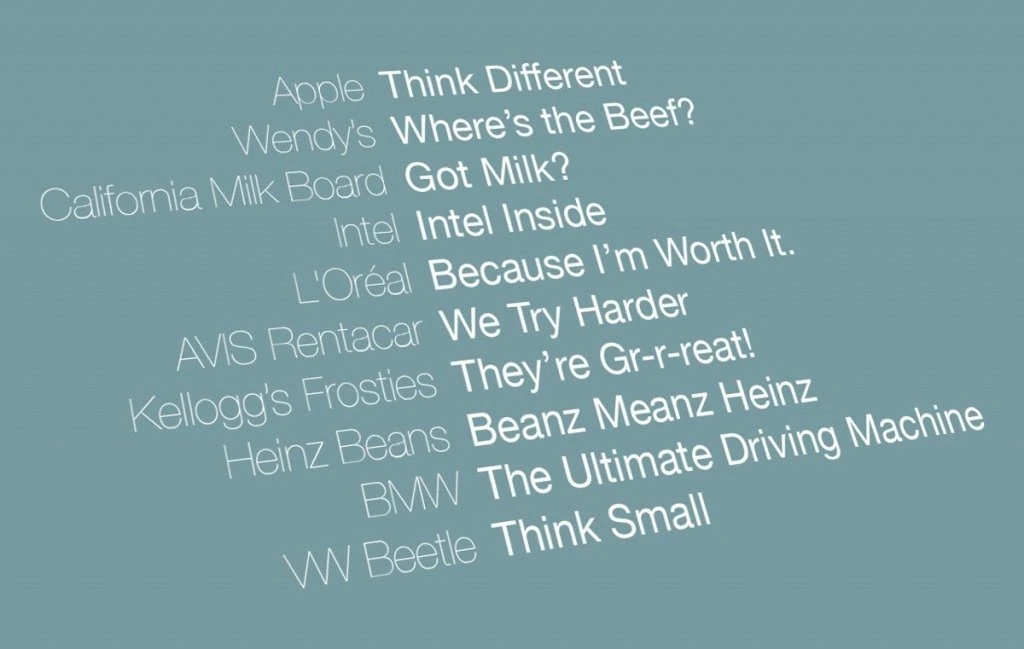 What's the aspect of the business that the customers find unique?
For Walmart, it's all about the low prices.
For Apple, it's about being different from the competition.
Gas Jeans, it's about simplicity.
The slogan should express this unique spirit of the brand.
Try to express the vibe's brand with a single word.
Then, you'll build the line around it.
It Should Mean Something
Many designers make the mistake of including a tagline just because it sounds good, and the client asked for it.
Under Armour's I Will is one of the taglines that don't make any sense. What will you?
It sounds like a pale attempt to achieve what Nike achieved with it's Just Do It.
If you think about it, Just Do It doesn't have much context, either.
However, it's a complete sentence that makes sense and it relates to the brand's vibe.
I Will might as well be a tagline for a jewellery company since it sounds like the answer to a marriage proposal.
The slogan should be complete, and it must mean something.
Keep It Catchy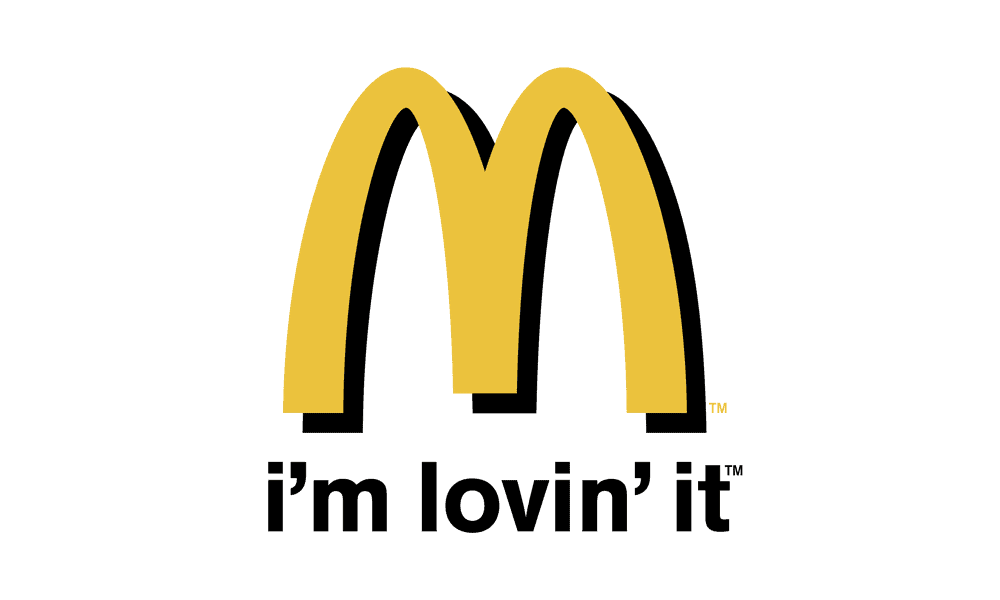 You only have space for a few words in the tagline design.
Don't go elaborate with this.
It's not the brand's mission statement.
It's just a phrase, which should stick with the target audience for a long time.
Should You Design a Logo with Tagline?
A great logo with a great tagline?
That can't go wrong.
The brand won't always use the slogan.
However, when there's space for it, it will add to the effectiveness.
A great line helps a lot with the branding process since it gives an additional element for people to remember.
How A Catchy Slogan Can Increase Brand Awareness
When asked to recall a brand, how many pop up in your mind?
What kind of memories do you invoke: visual, auditory, kinesthetic?
Which imagery contributes to your understanding what a brand is?
Before you think of the product itself, you will most likely visualise the company logo with its specific design and colour combination.
The next thing that will come to you will be the catchy slogan that goes with the image.
The reason is these are the most immediate ingredients of brand awareness.
In this article, we will discuss the most effective ways how catchy slogans can help increase brand awareness. Ready to go?
Let's set out on the trip of slogan making and strategies to increase brand awareness.
What Is Brand Awareness?
Brand awareness consists of distinctive features that create a brand identity in consumers' memory.
Their function is to guide the customer to the purchasing decision and to make a new brand stand out of the range of similar production.
Both new and long-standing companies need to increase brand awareness to boost their sales.
Just think of Nike, Adidas, Coca-Cola, McDonald's, or Apple.
After many years, we still buy their products not only for their quality but because they keep reminding us of their presence and their priorities.
Moreover, with these examples in view, when we create a brand identity, we have to take into account the importance of brand consistency.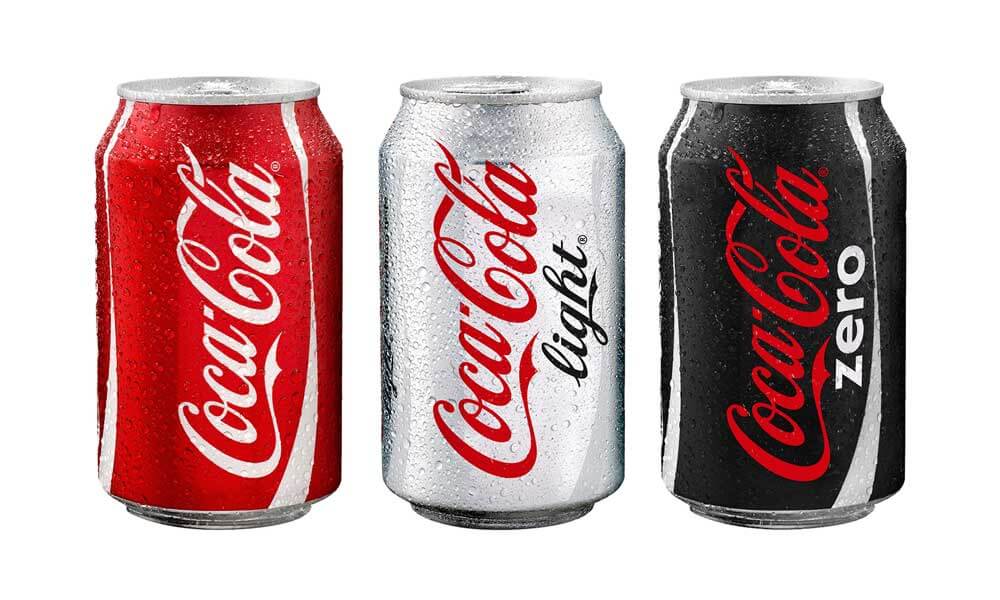 Consistency suggests professionalism, clarity, trust, and makes the message recognisable.
There are some different ways to increase brand awareness.
Social media networks are among the most popular platforms to spread the word.
More traditional print sources or in-stores/outside advertisements, as well as sponsorship of public events also create brand awareness.
Nowadays, when all kinds of information are instantly available online, it is of utmost importance to consider the strategies to create a brand website.
A wisely developed website should guarantee your reliability, prove the seriousness of your approach, and be responsive to your customers' needs and requirements.
If you don't know how to showcase your new brand and achieve the best promotion results, refer to our introductory guide: Branding 101: Tips for a Killer Brand Identity.
You will learn about the brand elements such as the logo design, website, uniform or packaging design, and common mistakes to avoid while developing a brand identity.
Why is a Catchy Slogan Important for Awareness?
While the most immediate impact is made by a visual image, words are slower to access the audience, but its effect is long-lasting.
When we see a picture, we assume meanings, although we can never be sure about the real message behind them.
Words make sense.
Also, if the feeling is easy to grasp, the words are quick to remember, the jingle is repeatable, this makes a great catchy slogan.
So, if you want to increase brand awareness, you will have to pronounce your mission in a short, memorable and predictable phrase.
SiteProNews developed the infographic What Makes Slogans Work that explains the success of slogans as the marketing strategy and provides examples of most liked and most recalled slogans.
Catchy slogans get attached to the brand name and become the part of a brand identity.
They complete it with the vibe targeted at the mind and emotions at the same time.
They can communicate more than just images or names; they demonstrate the essential idea behind all these.
A good slogan links together all the elements and stages of the brand development.
It skyrockets the sales and gets your head and shoulders above competitors.
Just think of the permanent rivalry between Pepsi-Cola and Coca-Cola brands that promoted different values: the energy of the youth versus quieter joy of taste and reality.
Nevertheless, the year 2016 became a turning point in this competition.
The two brands connected physical and emotional sensations into the joy of drinking: "Out of the Blue/The Joy of Pepsi-Cola" didn't become the controversy for "Taste the Feeling".
Good, catchy slogans increase brand awareness by establishing a kind of communion between the brand and the client.
Since they are easy to repeat they catch the audience and bring the brand closer to the final consumer.
You can also achieve connection with the customers with many strategies that allow them to speak out for the brand.
Have a look at 5 Ways to Build Up Your Brand with Brand Advocates.
Just don't hesitate to establish this reverse communication, it will help you get the emotional feedback and ideas for further increase of brand awareness.
Catchy Slogans: Best Examples
McDonald's slogan "I'm lovin' it" hasn't changed since 2003, because it turned out the perfect expression of the company's message.
It aims to make people happy by providing food and space for family entertainment.
Moreover, the grammatical incorrectness of the phrase provokes a stronger emotional response.
It emphasises the apex of positive feelings towards the company.
"Impossible Is Nothing" for Adidas is another example of a superb, catchy slogan.
It was born from Muhammad Ali's speech in 1974.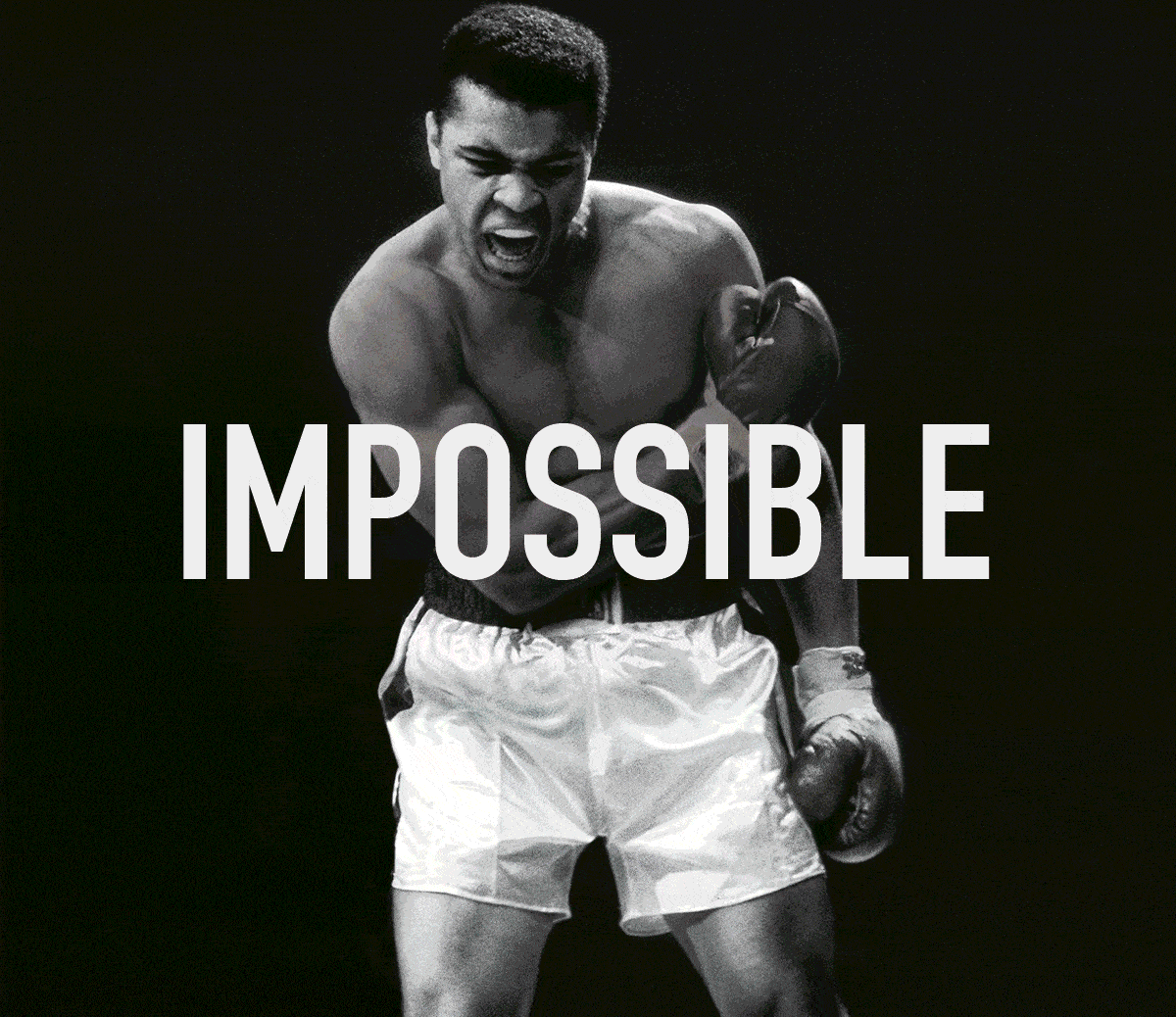 Adidas is associated with the sport, so the slogan's challenge sounds as emotionally clear.
It calls to action to go further and further, to strive for achievements, to feel strength and passion for the victory.
Every athlete in the world and every life-fighter by nature can sign this phrase.
Pepsi-Cola has braved slogan changes many times.
The latest one was above mentioned, "Out of the Blue/The Joy of Pepsi-Cola".
However, many of the previous slogans from the 1970s through the recent decade put a stake in the new generation, aimed at active young people.
Have a look at these slogans: "Be Young, Have Fun, Drink" (1993), "Drink Pepsi. Get Stuff/Change the Script" (1996), "Generation Next" (1997), or "Think Young Drink Young" (2002). They have the vigour of the youth and courage to make changes.
The history of Pepsi-Cola slogan making goes in tune with the critical point in its advertising strategy.
Well-known Nike slogan "Just Do It" also inspires to try, get the challenge, to change, and to find the energy inside.
It is very short and powerful as a gunshot, like a breath.
Inhale-Exhale!
"Think Different" was an Apple slogan until 2002.
It had a tremendous convincing power, because it sounded like a mantra, made the customers think outside the limits.
Millions of fans were inspired by these words at the time of growing diversity.
It promised to everybody that they were outstanding, creative people, dedicated to the world of new technologies.
They were the members of the unique international order, they differed, and were finally better.
Although in real history it was born as a response to IBM's slogan "Think".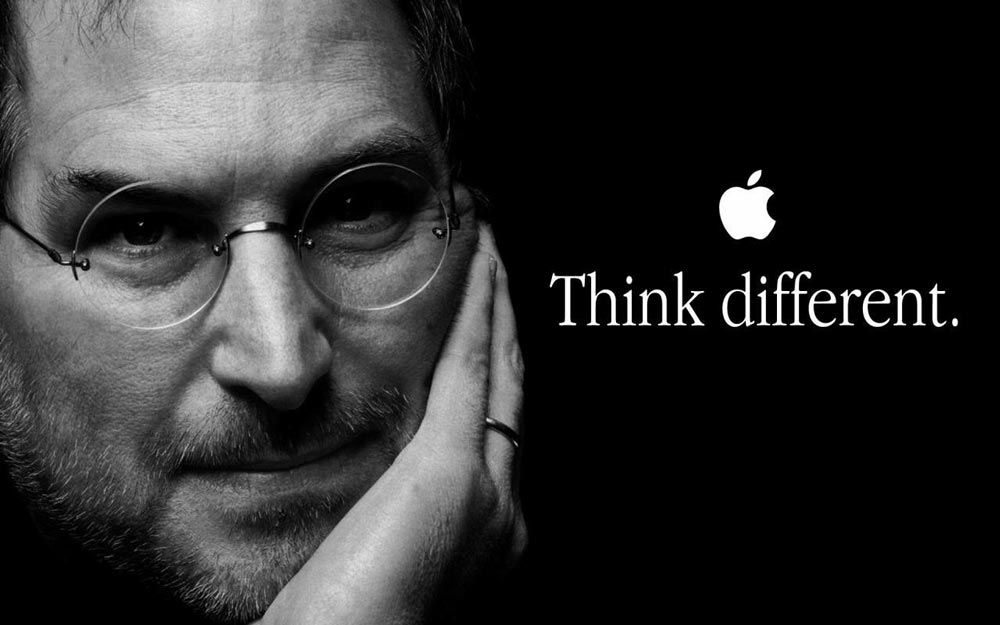 Brand Awareness with the Best Slogans: Tips and Tricks
Catchy slogans bring brand awareness to the pinnacle.
Creating a memorable slogan is an extended creative process that requires trials and experiments.
Nevertheless, some common tips make catchy slogans powerful message drivers and increase brand awareness.
First of all, slogans should be punchy.
Nobody is going to notice and remember a paragraph of text.
A few words are just enough to state who you are.
Second, slogans should be organised rhythmically.
Why do we hum some songlines?
Because they are melodies that everybody can sing.
Also, that happens separately from the rational mind.
Next, catchy slogans make the statement clear and understandable.
They should express the philosophy of your product or service.
They evoke positive thinking towards the brand, bringing up trust and reliability.
Slogans stand for the brand and make its overall image appealing, even when you don't think directly about the product.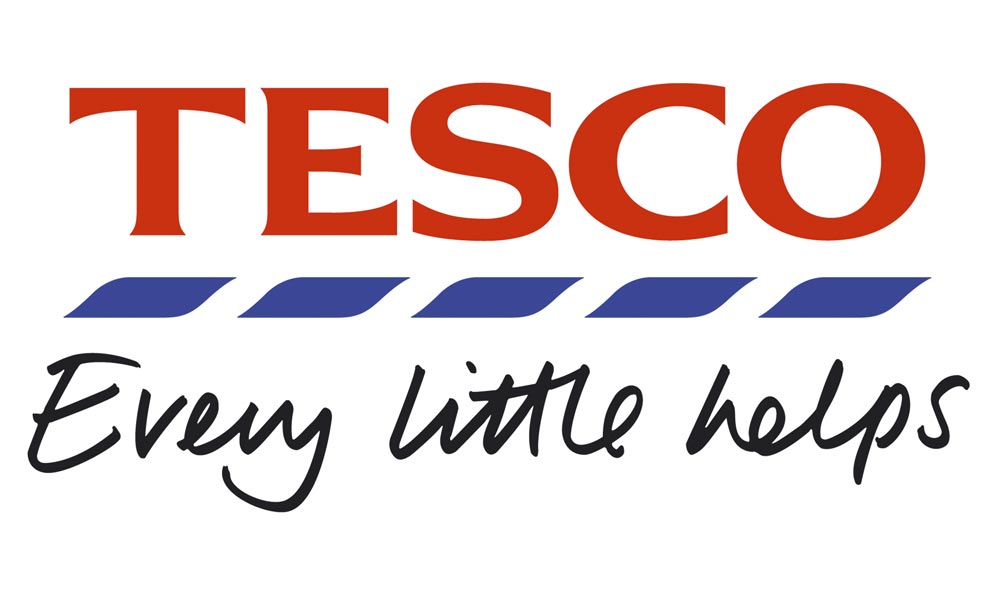 Slogans should be complete.
No understatement is appropriate here when you try to speak for the whole brand in a concise, but eloquent manner.
Good slogans should speak about the things close to everybody; they should be connected with everyday life.
That's another way they have an impact on the customer.
They affect emotions.
Professional storytelling or slogan-making is one of the essentials to increase brand awareness.
If you want to research other ingredients of successful branding, refer to Tips for Building Brand Awareness.
They all complement each other to create a consistent brand.
Wrapping Up
A catchy slogan makes it much easier for the company to access its prospective customers.
These sticky phrases impact the aural memory and emotions and have a long-lasting effect.
Besides, they are inspirational calls for action that express a confident attitude to life and boost product sales.
Nothing can set up interactive communication between the brand and its audience better than its tagline.
After all, creating a catchy slogan is time-consuming and takes efforts, but eventually, it's rewarding for its ability to increase brand awareness and achieve your business goals.