What is a Branding Agency, and Why Do You Need One?
So you've got a business, and things are going well. You're making sales, turning a profit, and generally feeling good about life. But part of you wonders if you could be doing better. If only more people knew about your company and what makes it great.
That's where a branding agency comes in. Many business owners hear the term "branding agency" thrown around and aren't sure what it means. Let's break it down in simple terms.
A branding agency is a marketing firm that specialises in helping companies build and manage their brand. Your brand is your promise to customers – it makes you different and gives people a reason to do business with you. A strong, recognisable brand is one of the most valuable assets a company can have.
Working with a branding agency can help you create and cultivate a brand identity that resonates with your target audience. The agency will get to know your company inside and out so they can pinpoint what makes you unique. They'll conduct market research to understand your industry, competitors, and customers. Based on their findings, they'll develop strategies to shape how your brand looks, communicates and connects with people.
Branding Agencies Help Build Your Reputation and Recognition
A branding agency specialises in helping companies build a strong, positive reputation and get their name out there. The goal is to make potential customers aware of your business and think of it favourably when they need your products or services.
In other words, branding agencies help make you famous (at least in your industry). They take everything that makes your company unique and use that to shape the public perception of your brand.
Branding involves Way More Than Just Logos and Taglines.
When people hear "branding," they often think of logos, names, and catchy taglines. But it's so much more than that. Branding encompasses every touchpoint between you and your customers.
It's the emotions people feel when they interact with your business. It's crafting a cohesive identity across your website, social media, promotions, etc. Branding agencies look at the complete picture and help optimise your brand strategy.
Branding Builds Trust and Loyalty With Your Audience
An effective branding strategy makes people feel good about doing business with you. It builds a sense of trust and connection with your ideal customers.
That loyalty means they will choose you over competitors. And it means they will be brand ambassadors, recommending you to others. Branding agencies help facilitate that emotional bond.
Branding Agencies Grow Your Business
Good things happen when you successfully build a beloved brand that people know and care about. Your company will easily attract high-quality leads and convert them into sales—positive branding results in natural revenue growth.
To take your business to the next level, partnering with a branding agency is a visionary strategic move. Keep reading to learn more about what branding agencies do and how to choose one.
Here are some key reasons you need a branding agency:
Expertise. Branding agencies have specialised skills and experience in creating brands for all companies. They know what works and what doesn't.
Objectivity. An outside agency provides an impartial perspective. They identify strengths and weaknesses you may have missed.
Efficiency. Branding requires a multi-disciplinary approach across design, content, psychology, and strategy. An agency seamlessly integrates cross-functional branding solutions.
Consistency. Agencies develop guidelines so your brand is recognisable across touchpoints. This builds familiarity and trust.
Innovation. Agencies stay on top of trends and technologies to craft fresh and modern brands.
Results. Working with an agency gives you access to research, tools, and networks for better insights and impact.
Building a solid brand is necessary to control how people perceive and relate to your business. Partnering with an agency accelerates your ability to create brands that deliver ROI.
Core Services Branding Agencies Provide
Branding agencies offer various services to help companies polish and promote their brand effectively. Here are some of the most common services a branding agency provides:
Brand Strategy
A strong brand starts with a clear, well-defined strategy. Branding agencies will work with you to identify your core mission, values, and identity. They'll help pinpoint what makes you unique and discover your competitive edge. This provides a guiding framework to build and express your brand.
Brand Messaging
Once the basic brand strategy is set, agencies will craft messaging and a positioning statement that resonates with your target audience. This establishes a voice and personality for your brand. It's what you want people to feel and remember about your company. Killer messaging helps you stand out from competitors.
Logo Design
Your logo is a critical visual touchpoint conveying your brand. Branding pros can design (or refine) a logo that encapsulates your business. And they'll ensure your logo design is versatile enough to work across different mediums.
Visual Brand Identity
Beyond the logo, agencies develop cohesive visual branding you can apply across marketing materials, packaging, digital platforms, and more. This creates a unified aesthetic that becomes synonymous with your brand. It might include colour palettes, fonts, patterns, and other graphical elements.
Tone and Voice Guidelines
Innovative agencies document tone and voice directives so anyone creating messaging stays on-brand. This might cover your brand's personality (casual? serious? funny?) along with rules related to grammar, word choice, and message structure.
Brand Asset Creation
Branding agencies produce tangible templates and assets you can use to reinforce branding. This includes letterhead, branded graphics, email signatures, style guides, etc. Providing these tools makes it easier for your team to align with the brand consistently.
Website Design
Your website is often the first impression of your brand for digital visitors. Branding agencies can optimise website design for an immersive user experience that effectively communicates your brand story.
Content Strategy and Creation
Quality content is essential for brand-building today. Branding experts can map an editorial strategy with engaging topics and content formats tailored to your goals. Many agencies also handle creating branded blog posts, videos, and other content.
Advertising and Campaigns
Agencies develop concepts and deliverables for advertising and marketing campaigns consistent with your brand story and aesthetics. Instead of one-off ads, they create campaigns, including coordinating images, videos, and copy.
Marketing Materials
Branding agencies design print and digital marketing collateral like brochures, flyers, banners, infographics, presentations, case studies, direct mail, etc. Materials showcase your brand in a polished way across channels.
Packaging
For product companies, branding agencies can design sleek, on-brand packaging. The packaging should catch shoppers' eyes while emphasising key brand differentiators.
Brand Guidelines
Comprehensive brand guidelines and toolkits help you adhere to the brand strategy. Branding agencies provide these instructions, so your team can replicate the brand-building process.
Ongoing Brand Management
Effective branding requires consistency and upkeep over time. Many agencies offer ongoing brand management services so you can maintain momentum. This governance helps you stay on track as your business evolves.
As you can see, branding encompasses a lot. An agency becomes a strategic partner, guiding you through brand-building.
The Branding Agency Process Step-By-Step
Branding agencies follow a strategic process to develop brands that align with business goals. While each agency has its approach, most go through similar stages:
Research
This critical first step thoroughly analyses your business, audience, competitors, and industry landscape. Common research tactics include:
Stakeholder interviews with leaders and staff
Surveys and focus groups with customers
Data collection on sales, web traffic, social media, and PR
Competitor audits examining positioning, messaging, design, etc.
Market trend reports tailored to your business environment.
The research gives the agency a comprehensive understanding of your organisation and ecosystem—these insights direct strategic branding decisions.
Strategy
Next, the agency synthesises research findings to pinpoint your core brand identity. This includes defining:
Brand personality – Human-like traits such as friendly, innovative, or luxurious
Positioning – Where your brand fits in the competitive landscape
Value proposition – Your central promise and the critical benefits you offer
Tone and voice – How your brand communicates across channels
Mission and Vision – What motivates your brand on a deeper level
The strategy aligns your brand with business goals and creates a unique, relevant position in customers' minds.
Concept Development
With your brand strategy defined, the agency develops creative concepts and themes. This involves brainstorming compelling ways to translate brand identity into tangible touchpoints. Expect many ideas on visuals, taglines, names, messaging hierarchy, content formats, etc.
Design
The branding takes shape as the agency creates a logo, typography, colour palette, imagery, and other design assets. They'll provide a style guide outlining proper visual branding usage across media, from websites to business cards.
Execution
The agency implements the branding across your key customer touchpoints. This can include areas like:
Brand guidelines for internal teams
Brand messaging framework and core content
Website design aligned to brand
Collateral strategy for sales and marketing
Branded templates for social media, ads, presentations
Signage, packaging, and apparel design
PR and events centred around the brand launch
The integrated execution ensures consistency in how customers engage with your brand.
Measurement
Your agency will monitor performance indicators and gather feedback across channels. They'll report on brand KPIs and recommend optimisations to maximise results.
By collaborating with a branding agency, you gain a partner dedicated to building measurable brand value. The structured process and expert guidance lead to high-impact brand experiences.
Types of Branding Agencies
Branding is a broad discipline. Firms often specialise in specific niches. Some common agency types include:
Brand Consulting Firms
Take a strategy-focused approach to brand identity, research, and positioning. Help set direction. Don't usually do design.
Brand Design Agencies
Specialise in visual branding: logo, typography, colour palette, packaging—partner with consultants.
Advertising Agencies
Develop brand-centric ad campaigns spanning traditional, digital, and social media.
Web Design Agencies
Build branded websites, apps, and other digital experiences. Some expand into ecommerce.
Naming/Verbal Identity Firms
Create brand names, slogans, and tone of voice—Specialise in verbal expression.
Boutique Agencies
Smaller firms providing end-to-end brand development. Great for startups and SMBs.
Brand Extension Agencies
Extend brands into new product lines, partnerships, and locations. Manage architecture.
There's also a growing community of freelance branding consultants.
Choosing an agency with expertise suited to your brand needs ensures you get specialised skills.
Key Benefits of Working With a Branding Agency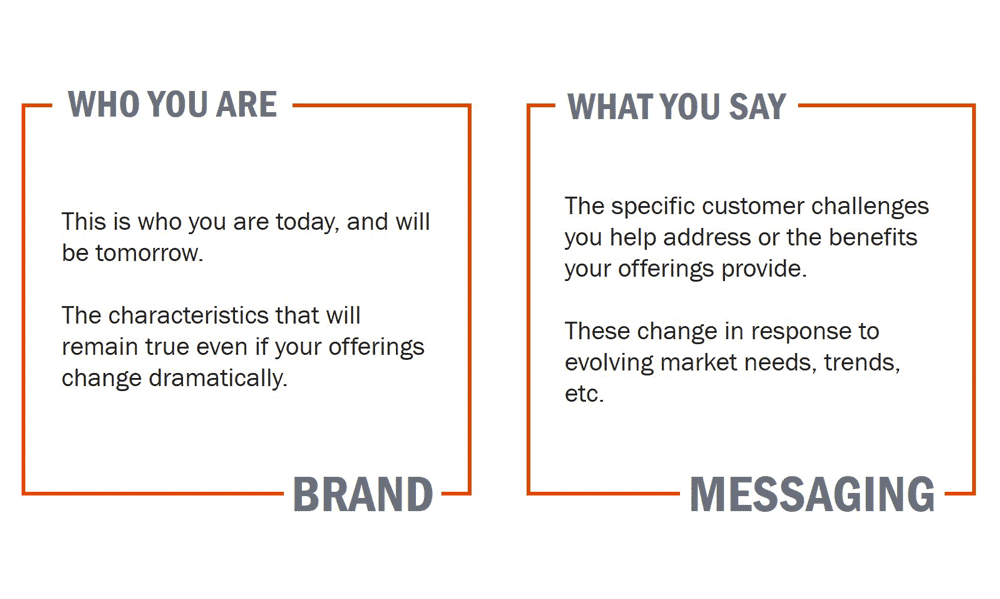 Are you wondering if investing in a branding agency to elevate your brand is worth it? Here are some of the most valuable benefits a branding agency provides:
Gained Expertise and a Fresh Perspective
Branding pros bring the expertise you and your team likely need to gain. They also offer an objective outside perspective, identifying strengths or weaknesses you may have overlooked. An agency provides insights you would miss doing it alone.
Improved Brand Consistency Across Touchpoints
Agencies develop frameworks and systems for consistent branding across your website, ads, promotions, etc. This aligns every customer touchpoint with your core brand identity. Consistency = professionalism.
Expanded Brand Awareness
A disciplined branding approach backed by marketing experts makes it easier to get the word out. More strategic messaging through more channels means increased brand exposure.
Enhanced Recognition and Recall
Good branding makes your company easy to recognise and remember for customers. Unique, meaningful branding stands out from the pack. Enhanced recall keeps you at the top of your mind when purchase decisions happen.
Creative, Outside-the-Box Thinking
Seasoned branding pros bring artistic talent and unconventional thinking you don't have in-house. Their creativity and innovation take your brand places you couldn't.
Improved Customer Sentiment and Loyalty
Thoughtful brand positioning builds an emotional connection between customers and your company. This fosters brand loyalty and repeat business.
Higher Conversion Rates
A stronger brand makes you more trustworthy in customers' eyes. That translates to better conversion rates across sales and marketing initiatives.
Higher Profit Margins
Loyalty lets you command higher prices. And improved conversions, together with expanded awareness, drive higher profits. Branding boosts your bottom line.
Increased Valuation
A stronger brand directly correlates with increased company valuation. Your brand becomes an intangible asset that boosts your business's worth.
Questions to Ask When Hiring a Branding Agency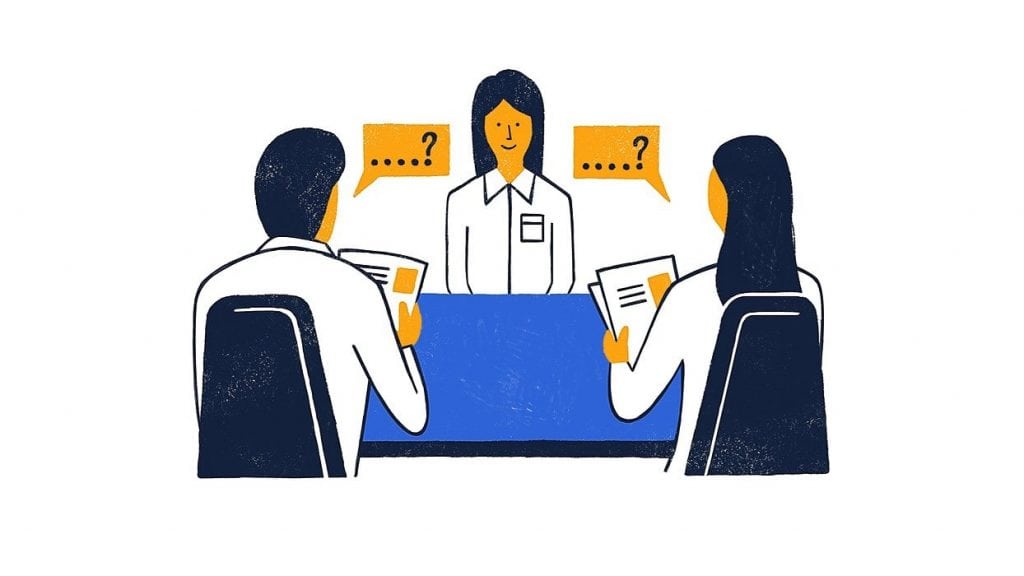 Not all agencies are created equal. You want to evaluate prospective partners carefully. Key questions to ask:
How do you develop branding strategies?
Look for research-based approaches, not just creative brainstorming. They should seek to understand your business first profoundly.
What is your client onboarding process?
Expect an organised process covering goals, research, stakeholder alignment, approvals, and timelines.
What differentiates your agency?
Seek specific expertise tailored to your industry and maturity level. Look for strategic thinking.
How will you measure success?
Branding goal setting and impact measurement should link to business KPIs. Expect clear metrics.
Who will be on our team?
Understand who you'll work with directly. Look for senior strategists paired with specialists.
How do you stay on top of trends?
Look for dedication to constant research, testing, and training. Brands evolve, so agencies must, too.
Can I see examples and references?
Vet their work and talk to clients to gauge abilities and communication styles.
What is your pricing structure?
Expect project-based pricing tied to scope. Compare costs vs. value delivered.
Due diligence ensures you choose an agency invested in your brand's success.
Signs It's Time to Hire a Branding Agency
How do you know you've reached the point of needing to bring in branding expertise? Here are vital signs:
Your brand lacks differentiation or recognition in the market
Customer acquisition costs are rising as loyalty declines
Competitors are releasing more polished, compelling brands
Your brand fails to connect emotionally with your audience
Employees don't fully understand or live your brand values
You're expanding into new markets or launching new products
Sales, leads, or other brand-driven metrics are plateauing
You lack in-house resources and branding know-how
Your brand identity feels outdated and in need of a refresh
If any of these resonate, a branding agency can help. The outside perspective and expertise accelerate your ability to craft brands that convert.
How Much Does Branding Cost? Agency Pricing Models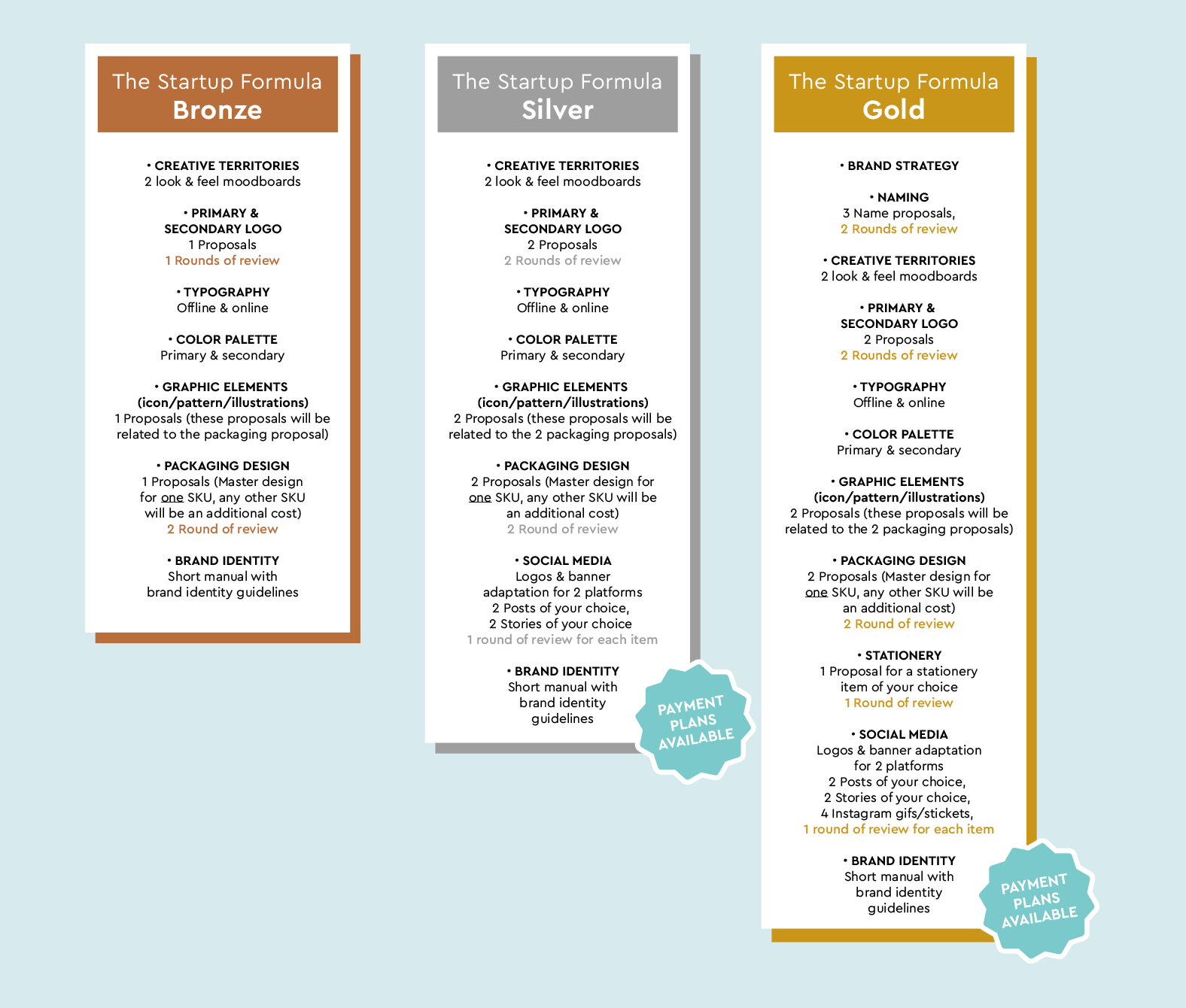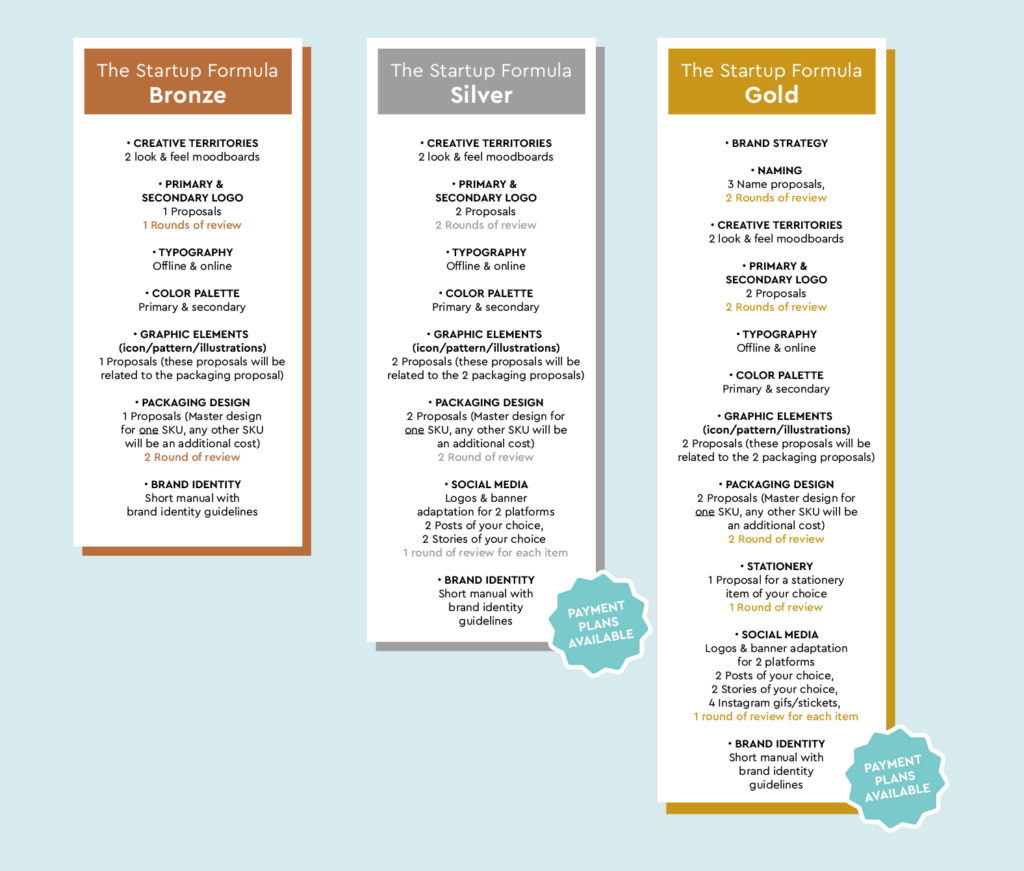 Branding agency fees vary based on scope, firm size, credentials, location, and other factors. Smaller branding projects often range from $5,000-$150,000+. Complete identity redesigns span $100,000-$500,000.
Pricing models fall into three main categories:
Hourly Rate
You pay an agreed hourly rate for time invested. Gives you flexibility but less predictability.
Project Fee
You pay a fixed price for a defined project scope. It's a widespread model.
Retainer
You pay a monthly fee for access to ongoing services. Suitable for mature brands.
Be sure to get detailed project scopes with itemised pricing. Compare value delivered vs. cost. While branding drives immense value, weighing budgets is essential.
Finding the Right Branding Agency Match
Like any partnership, finding the right branding agency match requires compatibility across the following:
Identity fit – Does their brand align with yours? Seek shared values and personality.
Business approach – Do you mesh on process, communication, work style, tools?
Industry experience – Do they know your specific market conditions and nuances?
Expertise fit – Do their capabilities align with the brand solutions you seek?
Chemistry – Is there mutual trust, rapport, and eagerness to collaborate?
Vision fit – Do you share excitement and aspirations for your brand's potential?
Creative style – Does their aesthetic and ideas resonate with your preferences?
Budget fit – Are their costs aligned with the value you aim to create?
Don't compromise – finding an ideal match leads to fruitful branding symbiosis.
Top 10 Branding Agencies to Consider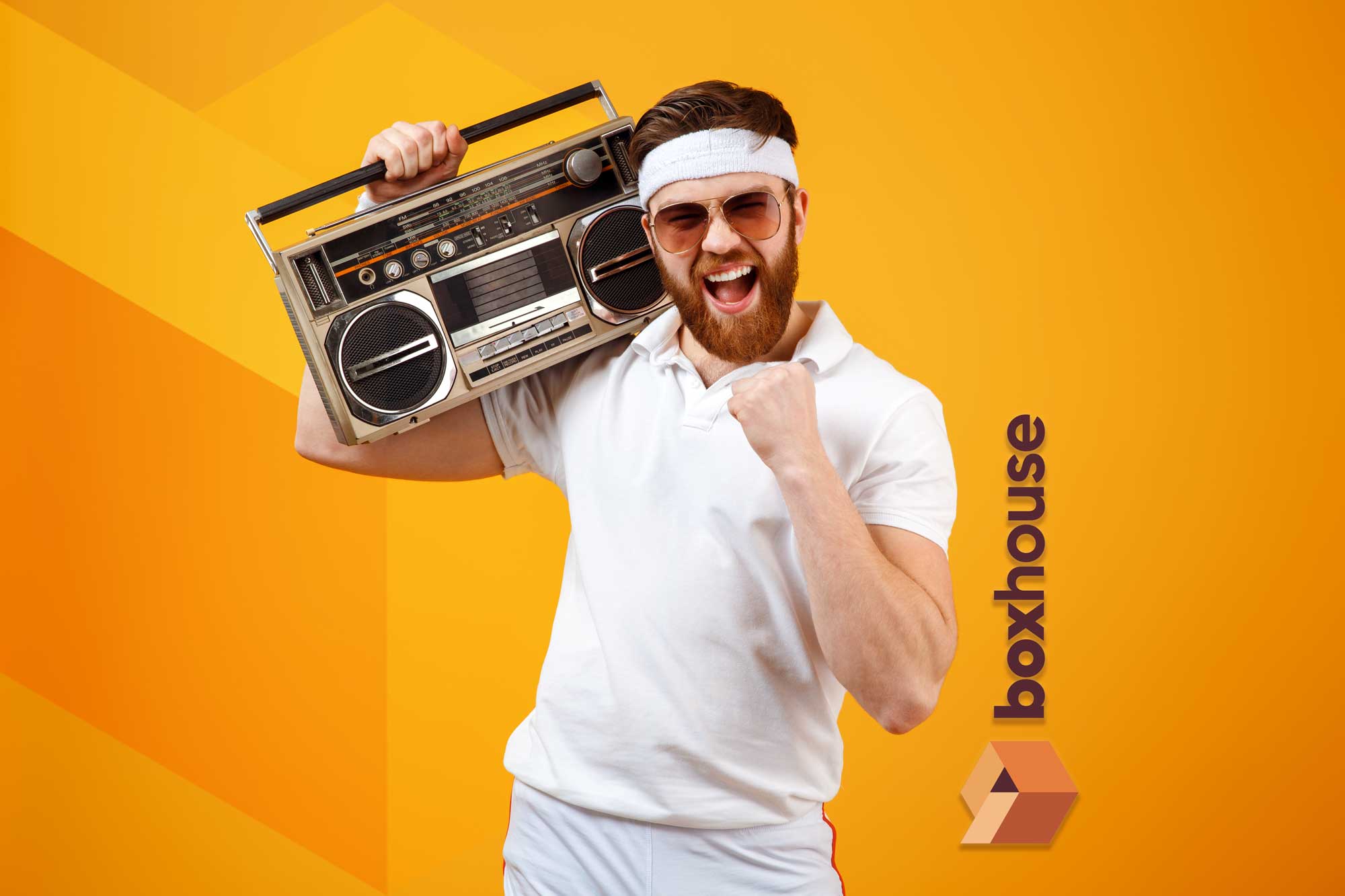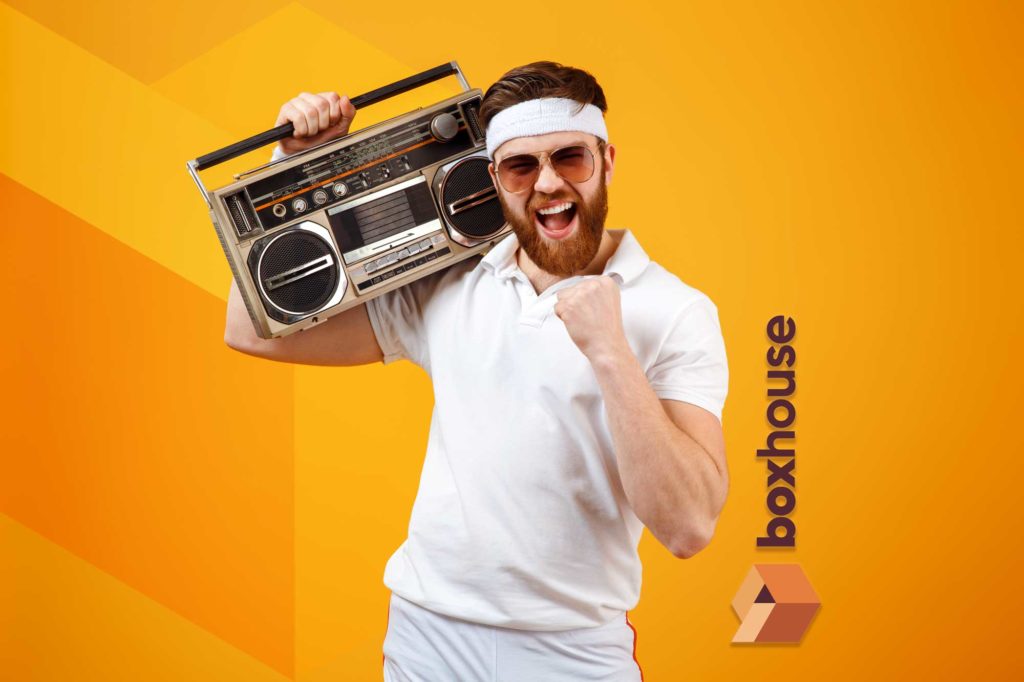 While there are countless great agencies worldwide, a few leaders stand out. Here are 10 top branding agencies to consider based on expertise, experience and industry recognition:
1. Landor – Leading global brand agency and pioneer in strategic branding. Major corporate clients.
2. Siegel+Gale – Brand clarity specialists. Expertise in research, naming, and architecture.
3. Lippincott – Famed identity designers for companies like Starbucks. Brand visionaries.
4. Pentagram – Legendary design firm creating influential brands for 5+ decades.
5. Inkbot Design – Global powerhouse agency delivering powerful brand transformations.
6. MetaDesign – Digital-centric firm crafting branded ecosystems and experiences.
7. Mucho – Produces vibrant multi-cultural brands with a creative edge.
8. Construct – Leader in branding for technology, healthcare and education.
9. Character – Brand narrative experts are driving growth through storytelling.
10. Millionworth – Specialists in branding for digital-native firms and startups.
This landscape continues to expand with new players bringing fresh ideas. However, these agencies deliver proven expertise to guide brand journeys.
Branding Delivers a Competitive Advantage
In our crowded digital world, brands matter more than ever. Strong brands:
Attract loyal fans who identify personally with their mission
Fuel advocacy and word-of-mouth as people share brand love
Anchor premium pricing is not possible with commodities
Immunise against price wars started by undercutting competitors
Rally and unify internal culture around shared purpose and values
Create a gravitational pull that draws the right partners and talent
Every industry leader has an iconic brand driving outsized success. Is your brand built to achieve this status? Partnering with a branding agency gives you the blueprint to get there. An outside expert perspective brings the creativity, rigour and vision to transform brands and businesses.
5 FAQs Business Owners Have About Hiring a Branding Agency
If you're considering hiring a branding agency for the first time, some questions and uncertainties may arise. Here are answers to five of the most frequently asked questions business owners have about hiring and working with branding agencies:
How much does hiring a branding agency cost?
Costs vary a bit based on project scope and agency size. Expect an investment ranging from around ,000 to 0,000+ for a comprehensive rebrand. Smaller projects generally start around $5,000 – $15,000. Top agencies charge more but deliver proportional results.
What does the agency handle vs my internal team?
This depends on your in-house capabilities. Generally, your team covers foundational info gathering. Agencies then drive the creative strategy and execution. Some companies prefer handling implementation internally after initial agency guidance. Define roles and hand-offs upfront.
How long will the branding process take?
For a complete rebrand, plan on 3-6 months end-to-end. But some phases happen in parallel, so you'll see tangible progress much sooner. Maintain momentum with regular check-ins. The agency should provide a clear roadmap and timeline.
Should we rebrand soon after mergers, leadership changes, etc?
Significant company changes present a prime opportunity for rebranding. Evolving your brand story helps seamlessly onboard customers into the next chapter. But don't do it immediately on the heels of significant shifts. Allow some settling first.
How much involvement is needed on our end?
You'll need to invest substantial time initially in briefing the agency and throughout reviews. But the agency handles the heavy creative lifting. Be responsive to keep projects on track. Your input ensures that the end product fits your vision.
An experienced branding agency simplifies the process and makes it as turnkey as possible for busy business owners and internal teams.
Key Takeaways and Actionable Tips on Partnering With a Branding Agency
And there you have it — a complete overview of branding agencies and how they operate. Let's wrap up with some key takeaways to remember:
Branding encompasses your whole customer experience, not just logos. Agencies take a big-picture strategic approach.
Partnering with a branding agency adds creative firepower and expertise your team likely lacks.
Conduct in-depth vetting before selecting an agency. Seek thorough process, clear communication, innovation, and demonstrated results.
Clearly defining roles and expectations between your team and the agency ensures smooth collaboration.
Give the agency the time and access they need to fully understand your business before strategising. It pays dividends.
Finalise timelines and budgets upfront so there are no surprises. Build in feedback loops to steer the agency.
View your agency as a long-term strategic partner, not just a one-off service provider. Brand-building is an ongoing journey.
Ready to start scouting top branding agencies you can partner with? Now's the time. Don't leave brand-building to chance. With the correct agency alignment spearheading the process, you can build a beloved brand that stands out.