7 Benefits of Using a Branding Agency And How to Use Them to Your Advantage
Branding is more than just a logo design or graphic style. 
It is how your audience perceives you. 
Being aware of your brand and the impact it has on your selling potential is crucial when you're trying to grow your business. 
A robust brand helps customers know what to expect. It generates referrals and provides direction for your staff.
But most importantly, it makes you easy to recognise and gives you the ability to slowly build a relationship with your customers that accumulated to true brand loyalty.
It's no wonder that many businesses decide to let professionals handle such an essential factor in their success. 
That's why there are agencies dedicated entirely to branding. 
Whether you handle this critical aspect of your business strategy in-house or through an agency is ultimately up to you. 
There are advantages and disadvantages to both. We're here to tell you why the agency route might be just the right fit for your business.
Here are seven advantages of a branding agency, and how you can make full use of them!
Why's Branding so Important?
Brands consist of so much more than just a name and logo design. 
They encompass your organisation and package your values and services in a way that allows your audience to understand you at a glance. 
Branding comprises several aspects, including:
The visual identity of the brand (such as logo, colours, fonts, photography)
Advertising and communications
In-store experience and customer experience
Pricing and product descriptions
Product and packaging designs
Sponsorships and partnerships, press, influencers
A brand is what allows customers to connect to you emotionally. 
Rather than merely consuming your product, your audience can start to associate your brand with a certain feeling. 
This is how Apple can be associated with trusted high-tech luxury, or Lucozade feels sporty and active. 
A soft drink itself doesn't carry any emotion, but the brand succeeds in establishing mental connections that promote a certain sense of energy.
A Strong Brand Boosts Revenue
Consistent branding can potentially increase revenue by 23%. 
There are many reasons why this is the case. For one, customer loyalty leads to repeat sales and even fosters organic promotion. 
But consistent branding also allows consumers to simply remember your brand and think of it first thing when they are after a similar product or service. 
It takes 5-7 brand interactions before a customer remembers a brand.
Advertisements take a while to stick, so the more often your audience can observe consistent branding across channels, the quicker they will start to recognise and remember your brand.
On the other hand, done wrong, your brand message could cause you to lose customers.
Branding Attracts High-Quality Talent
In a value-driven work paradigm, the best talent chooses their employers based on shared values and a mission they can support. 
If your brand is clearly defined, you will also have an easier time picking the right recruits that fit into that culture.
Stand Out From the Crowd
Despite its importance, many companies don't feel their branding aligns.
Only 25% of brands stick to their brand guidelines. 
Only 60% of marketers think their brand is well aligned with their objectives in the longterm, and only 55% believe their internal and external brand are aligned. 
This means that many companies don't make the most of this incredibly useful marketing tool. 
If you want to reap the benefits of a strong brand, it's important to measure brand metrics and focus on a brand-aligned business strategy. 
How can you achieve this? The answer: By hiring the professionals. 
Let's review the advantages of hiring a branding agency.
Benefit from Branding Expertise
Unless you have a dedicated in-house team for branding, you might not be able to unlock the full potential for your business. 
Your brand is only as strong as the people that design it. 
Hire experts to do this vital task to make the most out of your campaign and branding decisions. 
Brand agencies specialise in developing brands and brand identities for business. 
This means that they will enjoy expertise in this field that they can share with you and dedicate to your project. 
Even if their individual experiences are not all-inclusive, the fact that they pool together expertise from several team members further elevates the standard. 
Leave branding to those that know how to brand, and you should walk away with a top-notch brand identity and a strategy that will see you through your growth.
Gain Access to a Versatile Talent Pool
What does a branding team consist of? 
There should be researchers, designers, copywriters, data analysts, and marketing specialists. 
You could hire a team in-house at a high cost. 
Or, you could leave it all to one marketing-guru. 
But, they might be a jack of all trades, not excelling in any one of these particular disciplines.
Branding agencies, on the other hand, have staff covering all aspects that make for a robust brand identity and strategy. 
This means you will benefit from various specialists that can bring expertise in their field to the table. 
And if brand agencies don't have someone on their team already, they usually benefit from an extensive network of contractors that can assist with that particular niche. 
Rely on Creative Agility
If you handle your branding and any campaigns after that in-house, you are relying on team members that are already very familiar with your brand. 
Or at the very least, they don't spend much time on other projects. 
This dedication can be great, but it also means that they are at a higher risk of stagnation.
Working on varying projects keeps the mind fresh and allows creative individuals to keep thinking of new heights! 
A branding agency has that benefit. 
Their creative team members will have jumped between several projects and are well practised in brainstorming new ideas with a completely fresh approach. 
When they stumble across your brand for the first time, they can approach it from the perspective of the customer and think of strategies and designs you might never have considered before. 
Learn from Research and Experience
Branding agencies have lived through dozens of campaigns if you choose an agency with much experience. 
They have been able to observe which brands succeed and which strategies can help boost a business's brand perception. 
As a result, they can easily avoid pitfalls a less experienced team or individual might stumble into. 
A Branding agency is also versed in conducting thorough market research. 
This includes looking into your competition and market niche. 
They can also gain insights from your customers in an unbiased way and turn honest answers into actionable steps. 
Cost-Effectiveness
Hiring a branding agency can indeed be more expensive at times. 
You pay a premium to enjoy the many benefits already listed above. 
But, depending on your situation, it might be more cost-effective for you to work with an agency.
If you don't have a branding team already, you would be looking at recruitment and onboarding costs just to get a salaried squad ready. 
In this situation, you might still be months removed from the branding strategy of your dreams while your new staff settles in.
Brand agencies can also get you more bang for your buck. 
Often, they can utilise frameworks that they tested with previous clients and find new ways to apply them.
This means that your budget can take you further by using efficient and proven workflows. 
They also often have access to the best branding tools.
Time-Efficiency
Building a brand in-house can cost many working hours. 
If you don't have a dedicated team, this might start cutting into the time of your staff that could be otherwise employed. 
Not only is this inefficient and means everything takes longer, but you might see a dip in your revenue as your team split their attention. 
When you hire a brand design agency like Ramotion to focus on your project, you quite simply get more workforce! 
More people on their teams mean more individuals can put their time towards your project. 
This can get a branding strategy up and running quicker and makes the most of their time. 
Build a Strong Brand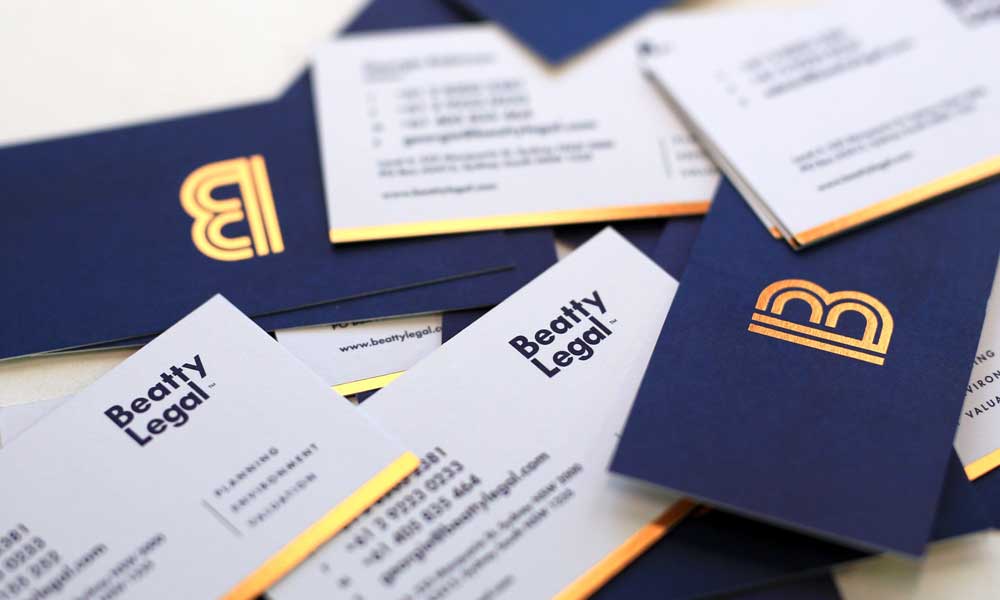 By hiring a branding agency, you can be assured that you will build a strong brand. 
These agencies have the necessary expertise to design brand strategies throughout the entire process. 
This means they can assist you through conceptualisation, design, and finally implementation, with the research and outreach to support your steps throughout. 
If you long to build a strong brand, each of these steps is crucial and requires the dedicated attention of specialists. 
When you choose a brand agency, you can rely on their experience. 
You can trust the standard of their previous work to assure yourself that you'll walk away with a brand fostering better customer relationships.
Are You Investing in Your Brand Yet?
Whether you build your brand strategy in-house or hire a branding agency, there's no denying that developing a strong brand is one of the most important things you'll ever do for your business. 
Give this aspect of your business the attention it deserves and engage experts where you can get the best possible results.
7 Ways A Branding Agency Can Help Your Business
Unlike popular opinion, branding doesn't end at designing a new logo, a new website and some aesthetically similar creatives for a business; it starts there!
When it comes to branding, keeping all your design elements in place and consistent across all your marketing efforts is vital to leave an impact.
However, at its core, branding is more about the quality of experience your business provides at every consumer touchpoint; understanding your true business philosophy and shoring it with the world; fulfilling all your business promises and keeping alive your distinctive work culture.
In the digital sphere, there are many misconceptions about what branding is and what all branding agencies do when they say they provide 'branding services' to their clients.
Moreover, with most agencies usually placing a hefty price tag on their branding services, many entrepreneurs keep the idea of hiring a dedicated branding agency for their business at the backseat or ditch the idea entirely, thinking that they would be better off doing it in-house.
Which should not be the case!
Rebranding or developing a positive brand image from the ground up of a business is not a walk in the park; it takes a great deal of time and efforts to do it correctly.
You need to figure out who your customers are, the purpose of your business, what it stands for, and highlight it in the best light possible and then standardise it across all your communications, all the while keeping it consistent everywhere.
Also, there's much thought that goes into branding a business and doing it in-house will only do more harm than good.
It's a full-fledged task that needs it's own dedicated resources to do it well and relying on a trusted branding agency is, most of the time, the best decision you could take for developing a positive brand image.
In the long-run, teaming up with a respectable branding agency is one of the best things you could do to increase your business exposure.
How? Let's look at some ways a branding agency can help with improving the visibility of your business.
1 – Practical experience of working in many industries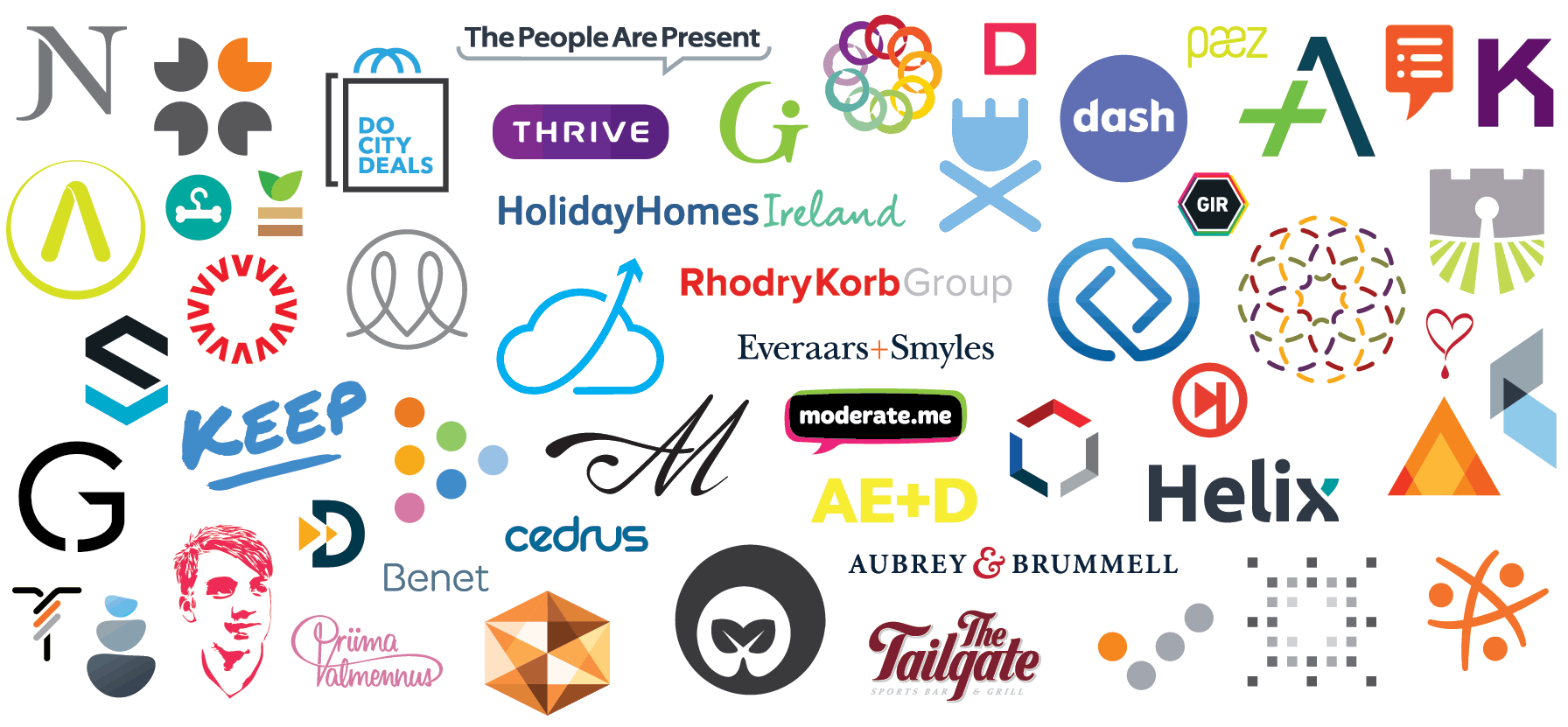 When you hire a branding agency, like us, who has hands-on experience of branding businesses in diverse industries, the knowledge gained after working with such clients helps achieve a better perspective of how branding works best in general, irrespective of the business niche you are in.
Moreover, after working continuously in many industries and seeing the results of their efforts first-hand, these agencies know what works best and what doesn't for a specific sector.
Which throws a lot of A/B testing out of the way and saves much time which can be allocated to further work on other branding efforts for a client.
2 – Makes it easier for consumers to remember you
As I said before, a brand is more than a name, image or logo design.
It has its own unique personality that sets it apart from the competition.
Like us, brands also have a way of communicating with their consumers, expressing their values, have moral characteristics and may have some stories to share as well.
Working on the visual identity of your business including logos, website, advertisements, product and packaging designs and setting it apart from your competitors, while still staying true to your brand can make you stand out.
So when a consumer readily recognises your product from all the available choices, there's a certain level of familiarity that makes it comfortable for them to do business with you.
This familiarity soon turns to trust when you're easily recognisable and are known to provide top-notch services every time.
3 – Helps you emotionally connect with consumers
Consumers don't engage with your business because they got impressed by your marketing efforts, they might be, but that's not what influenced their decision to purchase your product in the first place.
Chances are there were some emotions behind it.
According to Logan Chierotti, an Inc. columnist:
'Luxury goods target our feelings of self-worth, acceptance, and status in the world. Communication devices excite us by offering a connection to friends, family, and a broader network of people. Athletic brands inspire by offering adventure and glory through the act of competition. Moreover, many other products, such as perfume, cologne and lingerie, target emotions related to love, relationships, and sexual desires.'
The study also suggests that as much 95% of the purchase decisions of consumers are influenced by emotions.
Almost all branding agencies are well aware of this fact and play with their branding efforts until they hit the sweet spot when it comes to triggering the right emotions of consumers and make a lasting impact.
Your brand values, social ethics and work culture also play an essential role in building an emotional connection with your consumers based on how they felt after knowing about these elements of your brand.
I think that's why most of the branding agencies focus on figuring out and defining your core business values first before starting with their branding efforts.
4 – Differentiates your brand from the competition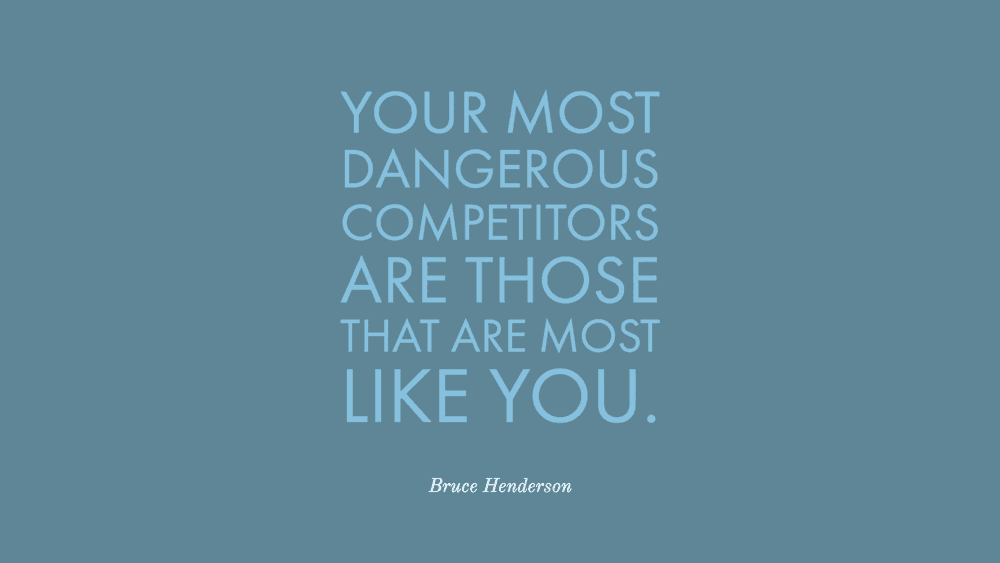 The essence of branding is in standing out from the crowd and becoming easily recognisable even in fiercely competitive markets.
Consumers don't build relationships with products, but are loyal and committed to the brands they recognise and love.
The packaging of your product, your logo, your voice and your business values are some of the differentiating factors that can make you stand out and shine in the eyes of your consumers, making them choose your business over others.
5 – Focused creativity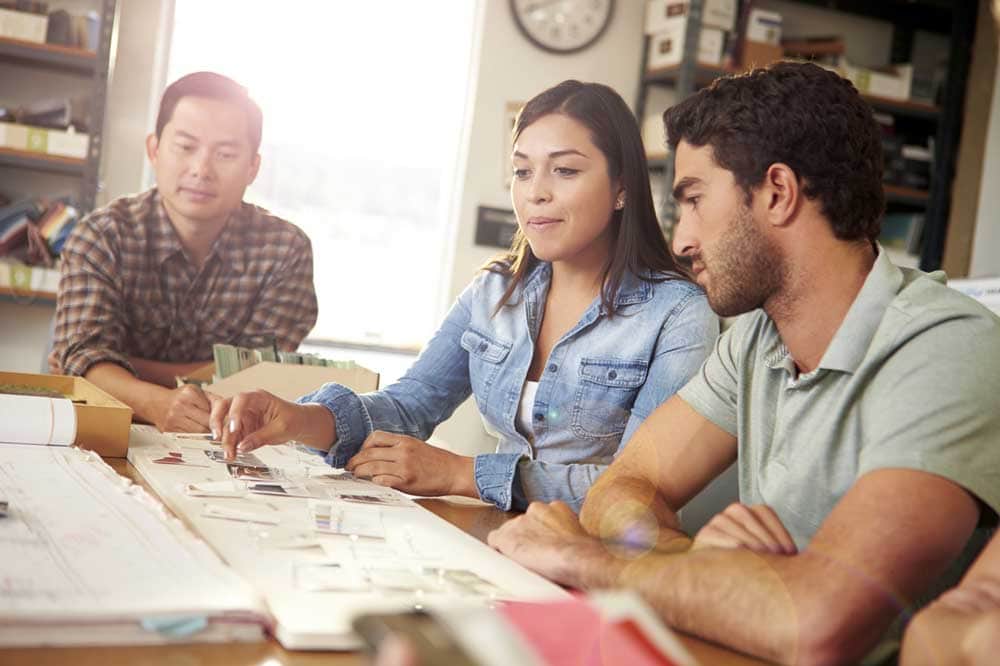 When you team up with a branding agency that is dedicatedly working on enhancing your business image, you get the benefit of having a bunch of strategic, creative and experienced minds collaborating with you.
Usually, agencies have brand strategists, designers, writers, illustrators and other required talents in-house, which naturally cultivates bold and compelling ideas.
Compare that to doing it all by yourself with the help of your own in-house designers and writers who are already burdened with finishing their own tasks and possess limited knowledge about how branding works.
Creativity is hampered when it comes to burdening in-house teams with branding work, and you don't want that when you are working on creating a new identity for your brand.
6 – Drives consistency
Being consistent is one of the cornerstones of maintaining a positive brand image and is possibly the biggest hiccup for businesses when it comes to branding themselves.
Most businesses lack consistency in their marketing efforts and brand voice making it work against them.
However, a branding agency with experience must be well aware of the power of consistency and the impact it can have on your consumers.
Being consistent with your name, strategy, the tone of voice, social media, website, colour schemes, logo and everything else is indeed vital to see your branding efforts bore some fruit.
7 – Helps you grow
"Your brand is the most important investment you can make in your business."
– Steve Forbes, American Publishing Executive.
According to a Mckinsey and company study, strong brands outperform others by as much as 20%, and a company's brand is responsible for almost 5-7% of their market capitalisation.
The bottom line is, a company with a strong brand presence will always perform better than the ones who don't have one.
Yes, with time, it will have to adapt according to the prevailing situations and environment to survive, but those brands which are flexible enough to adapt to those changes will be the winners.
Just look at Coca-Cola, Cadbury & Levi's Strauss, and you'll know what I am talking about.
Continually working on enhancing the consumer perception of your brand is a road that'll make your business reach new heights, sooner or later.
However, you'll have to be consistent with your efforts.
When it comes to gaining exposure for your brand, it sure is a slow process that takes much effort to do correctly but once done right; it can send a myriad of consumers to your door and continue to do so till the end of time.
Bringing in many sales is what branding is all about, are you ready for it?
Can a Branding Agency help you?
Branding, today, is much more than a fancy marketing term.
It has become an integral part of every startup's quest to stardom.
Also, it has all the reasons to be; it's just that important.
Establishing and maintaining a positive brand image is, hands-down, one of the best ways to retain your existing consumers and attract new ones at the same time.
Creating a green cycle that keeps on luring in new eyes towards your business.
With those eyes bringing in more eyes by acting as your brand advocates.
The way consumers perceive your brand makes all the difference when it comes to making sales.
So, make sure your brand is easily recognisable, has a consistent brand voice and sparks some emotion in your consumers to stay at the top of their minds, every time.
Author Bio – Saifi Rizvi is a passionate blogger and an accomplished digital marketing trainer from India. He is working with a leading digital marketing company and has written blogs on various topics like SEO, Blogging, products reviews, making money online, Google AdWords, etc. He has assisted many clients from different industries and helped them improve their online strategies.