5 Types of Content Formats That Amplify Your Online Branding
While technologies come and go, there's one part of marketing that's been with us since the days of quills and papyrus. That's right; you guessed it: content. 
Of course, good web design is also crucial in getting your message across, but even if we're all living as holograms by 2121, we'll still communicate in words, so content might be the best long-term investment you can make for your brand!
That's why 98% of B2B brands believe content marketing's performance justifies its cost and why 36% of enterprise marketers reported moving budget from paid advertising to content marketing in 2020.
Besides proving its value, what these statistics show is intense competition facing your content. 
Even for long-tail keywords like "3CX phone system alternatives" or "best home ventilation systems 2021", there will likely be others who've beaten you to the punch. And, all things being equal, older content has an advantage in search rankings.
So, how can you create content that takes the top spot from your competitors? And what are the keys to producing content that drives customer loyalty and conversions?
Finding content formats to suit your audience
Luckily, finding the correct content format for your audience isn't a game of chance. There are some clear principles you can follow to find the perfect mix of formats. 
These enable you to build a well-defined marketing strategy that lends itself to an efficient work schedule for your team.
To start with, you can break your content marketing strategy into four parts: entertain, persuade, educate, and convert. These elements lend themselves to the stages of the buyer's journey. 
Unless they have a flawlessly managed content marketing strategy, most brands are more robust in some of these areas than others. 
So, looking at these four categories, what gaps are there in your existing content? 
Based on that content audit, you can then decide on the content formats to bolster these weak points.
Let's look at some examples of content formats for each goal.
Entertain
Events and conferences
Public competitions
Games and interactive content
Brand advertising
Viral content
Persuade
Customer reviews
"About us" pages
Educate
Webinars
White papers
Timely reports
Convert
Live demos
Product pages
Frequently asked questions (FAQs)
All of these content formats are valuable in the proper context. 
The key factors are timing and personalisation. You wouldn't offer a demo to someone who doesn't know your product, for example. That customer will need some education and persuasion first. 
The following section will dive deeper into five specific formats that will boost your online branding if done correctly.
1 – Infographics
Within the "educate" category, infographics are one of the most powerful content formats around. We all know the phrase "A picture is worth a thousand words". 
A study on electronic markets shows that images help readers to glean the information they may have skimmed over in the text. 
So, the right balance of images and text gives the greatest chance of your audience taking in all the information.
Therefore, it's no surprise that infographics – with their appealing mix of image and text – are highly engaging and shareable. 
Few people enjoy looking at a table of statistics, but an infographic can make those exact figures more readily understandable. 
When designing an infographic, remember the creative writing mantra "show, don't tell". In other words, the goal is to create such clear graphics that the numbers or facts almost don't need to be there.
If you have an international audience, infographics have the advantage of being easily translatable content.
Additionally, a well-designed infographic will reinforce your brand. The design should grab the eye, and the aesthetic should be instantly recognisable as yours.  
2 – Guest posts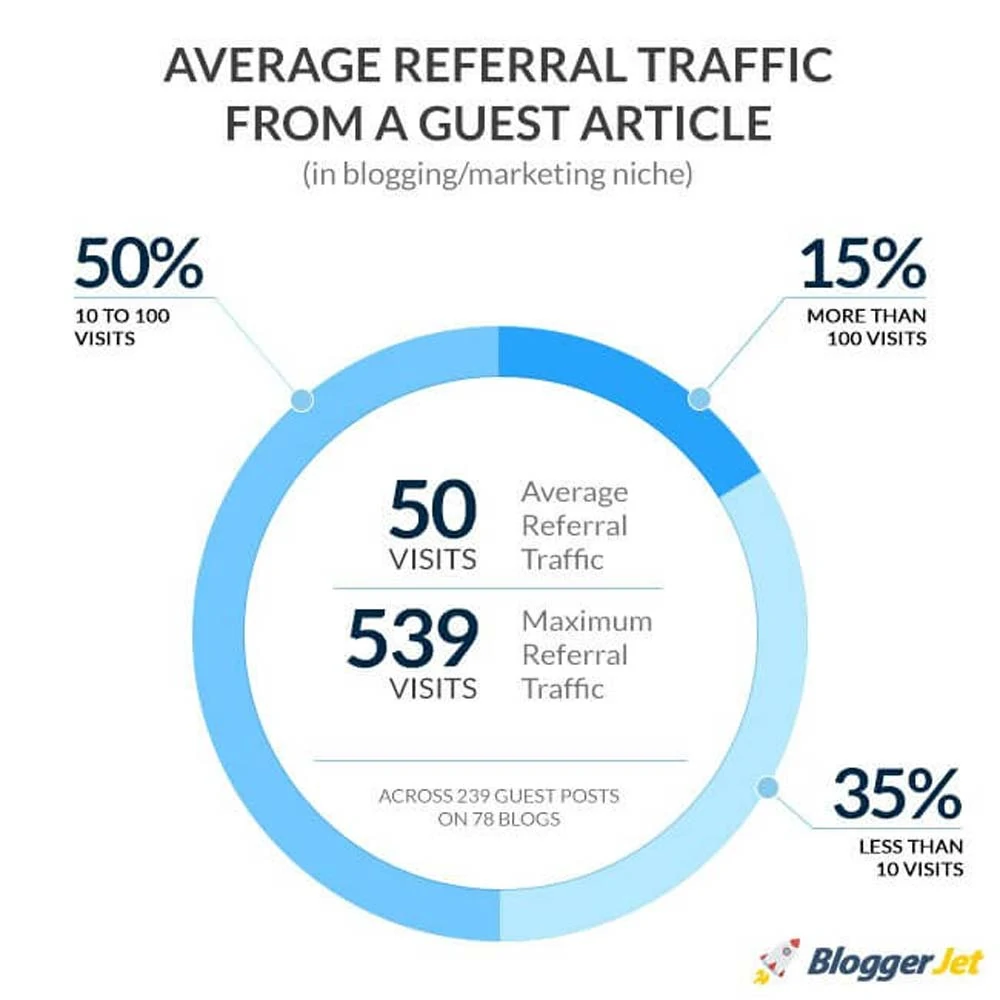 Why go to the hassle of finding people to write guest posts for your blog? 
Because these are some of the most effective content types for amplifying your voice for the following reasons:
They spread your voice.
Hosting a guest author on your blog potentially means a brand new network of followers visiting your site. 
Let's say you've been promoting your collaborative project management tool for six months already. 
When you share blogs on your social media, are fresh eyes seeing your content, or are you reaching mainly existing followers? It's likely the latter.
For this reason, it helps to choose guest authors who have an established following. 
When they share what they've written for your site, you'll see people from their network dropping in and navigating to other pages on your site. 
Perhaps they've never come across a project management tool like yours before. That means you're the first to sell them its benefits. Hopefully, some of those visitors will become customers down the line. 
They create more backlinks.
The people who provide guest posts are likely to link back to that post from their websites. 
If you've chosen a guest poster with a website that ranks highly for SEO, that link will give your site an SEO boost. 
The more links from high-quality websites to your website, the more search engines will see you as an authoritative source of information.
They build trust.
It's essential to have a consistent message and tone of voice for your posts. 
But because guest posts are explicitly contributions from outsiders, you have the freedom to let in different voices and perspectives. 
Overall, this has the effect of showing you're part of a more comprehensive conversation and open to new ideas. 
This gives more "social proof" to your brand, demonstrating that others respect and value you enough to want to contribute their thoughts. 
Also, welcoming people of all backgrounds onto your blog can play an essential part in an inclusive marketing strategy.
3 – Success stories
There's a reason why stories have delighted us since the days of The Epic of Gilgamesh (i.e. 2000 BC). It's because humans are hard-wired to respond to that unique mix of imagination, information, and emotion.
So, if you're not using storytelling, you're missing out on a huge engagement opportunity.
Don't think that to be a storyteller; you need to be a writer. 
There are effective ways to tell stories through images, video, and audio as well. 
You can even spread the word by collating the people behind your success stories into a photo collage and sharing that on social media.
What most successful stories have in common – whatever their medium – is the classic three-act structure. 
In act one, the protagonist encounters a challenge. In act two, the protagonist works to overcome the challenge. In act three, the protagonist returns with the benefits of victory.
Screenwriters like to break this structure into eight smaller parts: you, need, go, search, find, take, return, and change. 
You
This is the protagonist's starting point. In a fairy tale, it could be Little Red Riding Hood at home with her mother. For your brand, this would be your bio before the changes you're about to describe.
Need
Something troubling has happened: Little Red Riding Hood's grandmother is ill. Or, in your case, perhaps you've encountered a business challenge.
Go
Little Red Riding Hood's grandmother lives across the forest, so the girl has to leave home to take her some cake. And your business needs to leave its "comfort zone" because of the challenge encountered in the last step.
Search
The solution to a challenge doesn't just present itself. You have to do some market research, try out different solutions, survey your colleagues, and so on. Maybe you'll fail for a long time before you get anywhere. The wolf swallowed little Red Riding Hood. That's life.
Find
Amazing – your search has paid off. You've identified the solution to your challenge. The hunter knows where Little Red Riding Hood is. And knowledge is half the battle.
Take
Now that you know the solution, you have to implement it. Let us know how you put that discovery into action. Please show us the hunter pulling Little Red Riding Hood from the wolf.
Return
You're back at base camp with your new solution running smoothly. Little Red Riding Hood is back home. This is the new status quo.
Change
Tell us exactly what difference the new solution has made to your business. Has Little Red Riding Hood learned an important lesson? Have sales increased? Or did you overcome your belief in myths about managing your freelance finances, for example? 
One thing to avoid in stories is the "Superman effect" – painting your protagonist as an invincible hero who always succeeds. 
For stories to be touching and memorable, there has to be vulnerability and danger. Tell us how you stole victory from the jaws of defeat. And mention personal demons as well as external threats.
4 – Be controversial
Conventional wisdom, while often based on common sense, isn't the most engaging format. 
People respond to statements that shock them and contradict their assumptions. Of course, you don't want to do this gratuitously – there has to be an argument behind your contrariness.
 Let's look at a few (fictional) examples that court controversy well:
Why I Am Never Going to Use Kanban-style Tools Again
18 Problems with Getting Out of Bed In the Morning
Why Fresh Air Is Killing You (And Your Little Dog Too)
Okay, the last one is a bit extreme. But then again, it will get you more attention than a title like "0.9% Toxic Air May Actually Be Healthier for Humans and Dogs, Say, Scientists". 
As long as the article justifies the title, you can be as shocking as you like (within reason).
The intention is – while remaining factual – to get an emotional response from your readers. 
It's no secret that tugging at readers' heartstrings is the key to creating viral Instagram posts or memes, for example.
5 – Lists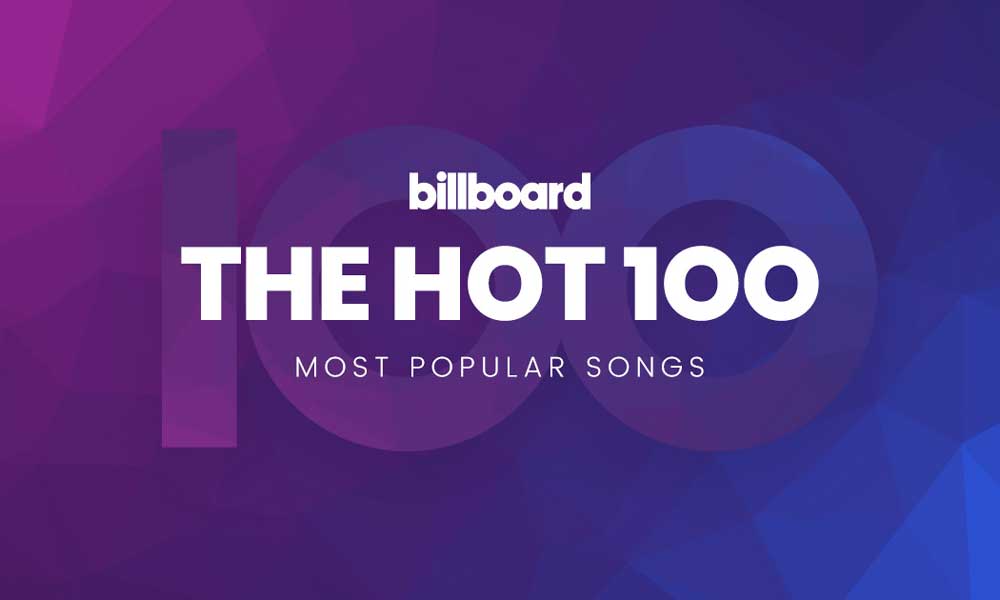 Yes, lists. You know, those things we use to go shopping and collate naughty people's names at Christmas. Consider the difference between these two titles:
These Are Some Apps Similar to Dialpad
10 Apps Similar to Dialpad (You've Never Heard of Number 3)
The second version (the list) is more interesting.
 Why do people respond so well to lists? There are a few psychological mechanisms at work:
Lists give a sense of structure to otherwise unordered information
You can use numbered lists to rank things sequentially or in order of value
Reading through a list provides a feeling of achievement 
The last point is related to the positive reinforcement we feel when we turn the pages of a book. 
Putting content into the form of a list creates that sensation of progress. For example, instead of using a title like, "What does fixed VoIP mean?" you could go with something more structured and definite like "10 Ways to Use Fixed VoIP" or "10 Benefits of Fixed VoIP." 
This sets your audience's expectations, thereby adding predictability and promoting trust.
So, what is the ideal number for list articles?
It's no coincidence that we count in base 10. The reason is that we have ten fingers. And fingers are the tools humans first used to count.
For the same reason, studies have found that people tend to prefer lists whose numbers end in zero or five. 
Being in the "top 10" is somehow much more impressive to us than being in the "top 11".
This means for you: if you're unsure how many items to include in your lists, try five or 10. Or, going to the extreme, add another zero, as in "The 100 Best Design Blogs to Follow".
Recap: the top five content formats and when to use them
In this article, we've looked at five content formats in-depth:
Infographics
Guest posts
Success stories
Controversial claims
Top 10 lists
At this point, you're probably asking, "How do these formats map onto the four content goals: entertain, persuade, educate, and convert?" 
Let's answer that, and then you're ready to amplify your brand. In this example, we'll say your company is promoting a group conference call app.
Infographics: brands most commonly use these to educate. However, you can also use them to persuade. Think of an infographic showing the ROI of your conference call app, for example. Or you can use an infographic to break down the results your app provided for a particular customer (a kind of infographic case study).
Guest posts: depending on the guest writer, this format can lend itself to entertainment or education. The sweet spot would be a mix of both: people prefer being educated entertainingly.
Success stories: these are primarily about persuasion. If someone is reading your success stories, they likely know about your conference call app already. Now they're looking for proof that your app delivers for customers like them.
Controversial claims: this format can contain a mix of entertainment, education, and persuasion. You could write a controversial blog about how your app is better than a much more expensive competitor, for example. Or you could write a light-hearted blog that shows some humorous uses of your app, ironically.
Top 10 lists: these are primarily for education. But you can add a dash of entertainment, persuasion, and conversion depending on your audience. If your conversion goal is getting mailing list sign-ups, for example, you might include a sign-up form at the end of the list.
Author Bio: Victorio is the Associate SEO Director at RingCentral, a global leader in cloud-based communications and collaboration solutions. He has over 13 years of extensive web and digital operations with diverse experience as a web engineer, product manager, and digital marketing strategist.