5 Tips to Help Convert Organic Traffic into Qualified Leads
Building up a decent amount of organic traffic can be quickly done if the right set of SEO tools is used. We cannot say the same for directing that organic traffic to the checkout.
You might talk about a mighty fine brand awareness game, but the war isn't over until an actual transaction or subscription takes place.
A healthy, SEO-optimised website might attract a large amount of organic traffic, but if it fails to create a proper funnel, all your leads will be lost within the first minute or so on the landing page. All the time you've put into your website will be for nothing.
Converting visitors into customers should be the number one purpose of your website. But before you start doing that, some questions need answering.
What is organic traffic?
Organic traffic is pretty much what the name suggests, which is traffic that does not come from paid sources like paid search (PPC), advertisements and sponsors. Or, as some in the business call it, free traffic.
These typically come from search engines like Google. 
This is where search engine optimisation (SEO) comes from. Getting more organic traffic means you need to rank your website as high as possible on search engines—the higher up, the higher the number of organic traffic you will have.
Organic traffic is also significant because of the higher trust increase that comes with it, which boosts conversion rates.
The most important things to remember when creating SEO-optimised websites are keywords, content searches, relevance, and getting clicks from other websites that rank higher. There are plenty of benefits that come with high organic traffic. 
What is a qualified lead?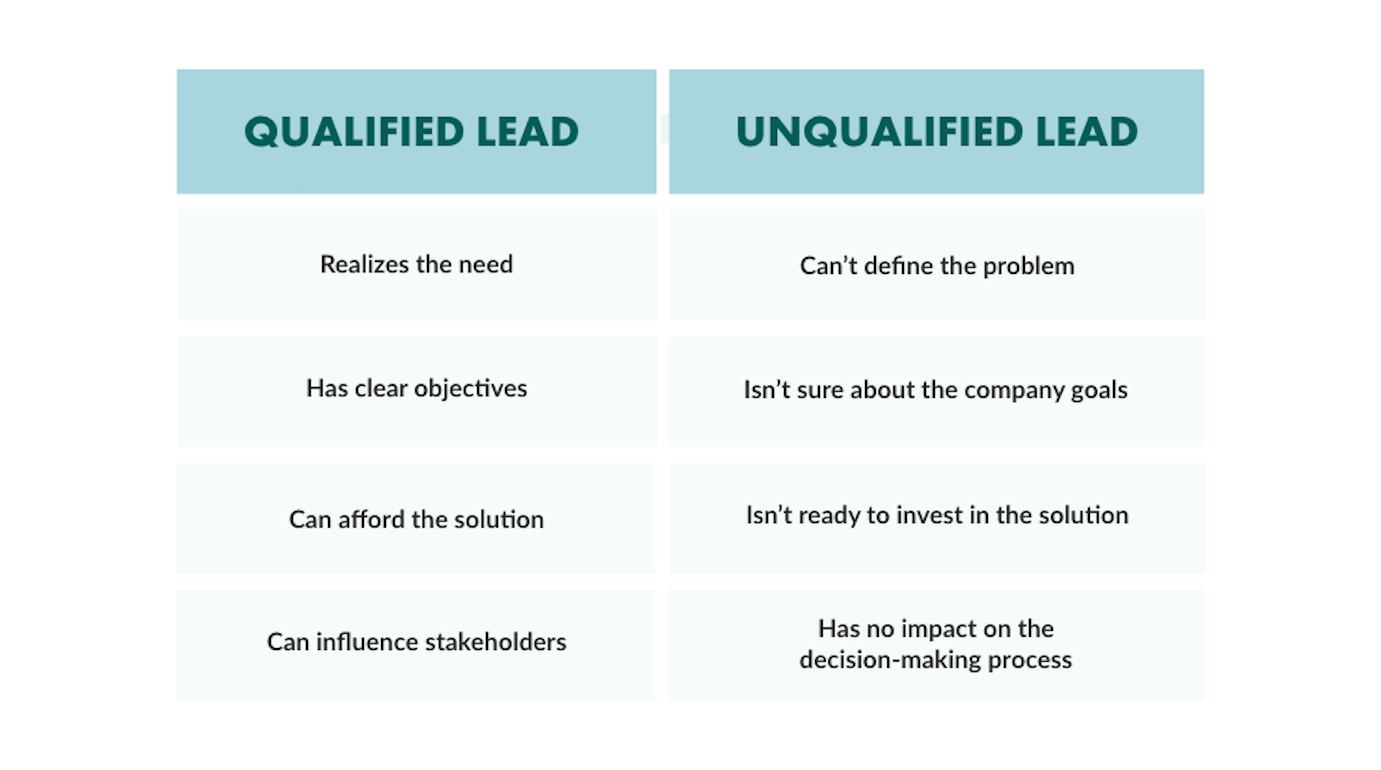 No set rules or criteria tell you what a qualified lead is. Instead, qualified leads are subjective to the business itself. Different products and services will come with different types of customers and expectations.
It's pretty simple; here's an example. A person looking for fast food won't go to a sit-down restaurant and vice versa.
The same can be said for qualifying leads to each of those. A person who wants fast won't be in a hurry, so restaurants won't want those customers complaining about waiting too long in their dining area.
Usually, a qualified lead is a customer of interest who has been browsing your website for a long time or willingly given information like an email address or phone number.
Thus, your business must clearly understand what the perfect qualified lead looks and acts like. This should help you steer clear of things that go against their interest and shift focus to optimising your website for these customers.
A lead who shows much interest will take less time to convince than one who doesn't share much interest.
It can be difficult to lead your organic traffic down a funnel, but if you're able to create the right landing pages whilst keeping their interest, you should be off to a great start.
Here is some guidance to help your business convert leads into customers.
Optimise your website for branded keywords
Websites are constantly trying to climb the SEO search rates, and one of the best ways to do that is correctly using keywords, and nothing's better than branded keywords.
Keywords are words added to help connect the user searches from search engines to your article. The higher and better your word key count and score, the better the chances are of search engines showing your website first.
If you can use targeted branded keywords, you'll be able to grab more leads lower down the funnel. When your company is searched for, for example, your company's name and where is a valuable lead that you'd want to get.
According to Google statistics, over 50% of users will search for (brand or companies' name + review) instead of just the companies' name. This shows how important it is to have the correct branded keywords for your site. 
Lead nurturing
Most visitors to your website probably won't get what you are selling right away. That's all right, however! It's not uncommon at all.
Most people who are surfing the internet aren't there intending to purchase something. This is especially true if it's their first time on your site.
Instead, most users are probably on a toilet, scrolling through the internet out of boredom. Sometimes, you'll see something you want, take notes, and go back later. 
Sometimes, you'll forget.
Lead nurturing is integral to getting organic traffic and converting them into customers. It's the processing of finding leads and engaging with them. It can be reminders of new stock items or even a sales event. 
Emails are usually the primary way to go about this, but businesses are venturing into other social media like Facebook and Instagram.
If you want to expand your horizons beyond emails and expand your nurture campaign, then here is the ultimate Facebook group automation tool.
Nurture campaigns through email can be pretty easy to do these days with all the excellent email automation software available.
Any data you have recently collected, like location, time, or pages visited, can be used with the automation software to send links out to customers who might be interested. With enough time, some of these nurtured leads will use your website to purchase a product or service.
A simple example is adding an automated email to a specific page on your website. This email could have valuable information related to the same page the user visited, which might get them to go back and reconsider it.
It's also essential to ensure that when you send out these "nurturing" emails, you keep the content related to the receiver's interests. If you've got a sale on keyboards, you won't want to be sending emails to people who recently searched for camping tents.
Advertisements and promos aren't all you can do to nurture your future customers. Adding blogs to your website and articles related to your product or service are great ways to nurture future customers.
It creates an interest in your brand whilst offering valuable information that might sway the average user to consider your product or service.
If you can successfully create a balance between advertising and selling your product whilst enticing new users with blog posts and information pieces, you will quickly find success.
If you're looking for the best lead generation strategies, click here.
Make your content match user interests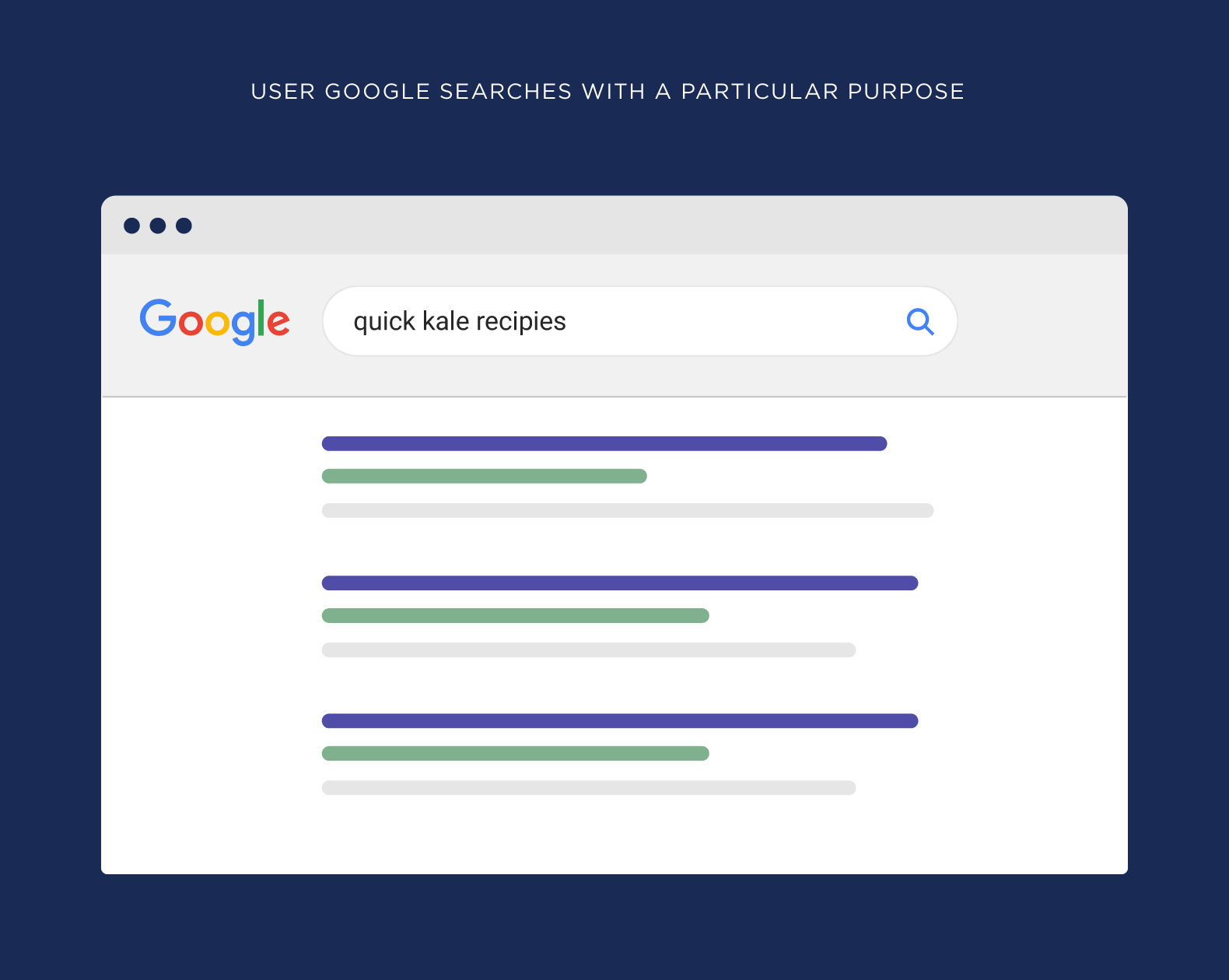 Long before the birth of the computer, it was a common belief that having the customer's interest at heart was the best way to success. And now, more than half a century later, the same ideology remains.
Despite the ever-changing digital marketing scene, SEO specialists know this skill's importance. 
There are some particularly tricky issues that the online business world suffers from, namely pinpointing customer intentions and preferences. However, all of these things and more are becoming easier for software to compile and understand by the minute. 
Here are some ways you can match content to your users:
1 – Fix your current pages first
Addressing your current website and what you do first is the best thing before you think of anything else.
You should consider an overhaul if you haven't done much about SEO with your website. Much progress has been made over the years regarding SEOs.
If so, you'll reap many benefits.
The first quick fix is to focus on the pages on your website that have direct links to testimonials and any pricing.
Pages with these links should contain content that will give them the information they need and entice them to take the next step.
Also, make sure that your website is good to look at. Websites with strange fonts that are difficult to read or passages to comprehend won't get much view time, let alone get a customer far enough to purchase something.
2 – Keep the standards up
It's essential that your website looks attractive and is easily digestible. A great way to do this is to create a fixed template for your pages.
A coherent website will attract far more possible customers than a website that looks like a 5-year-old's art book.
3 – It would be best if you optimised new pages for user interests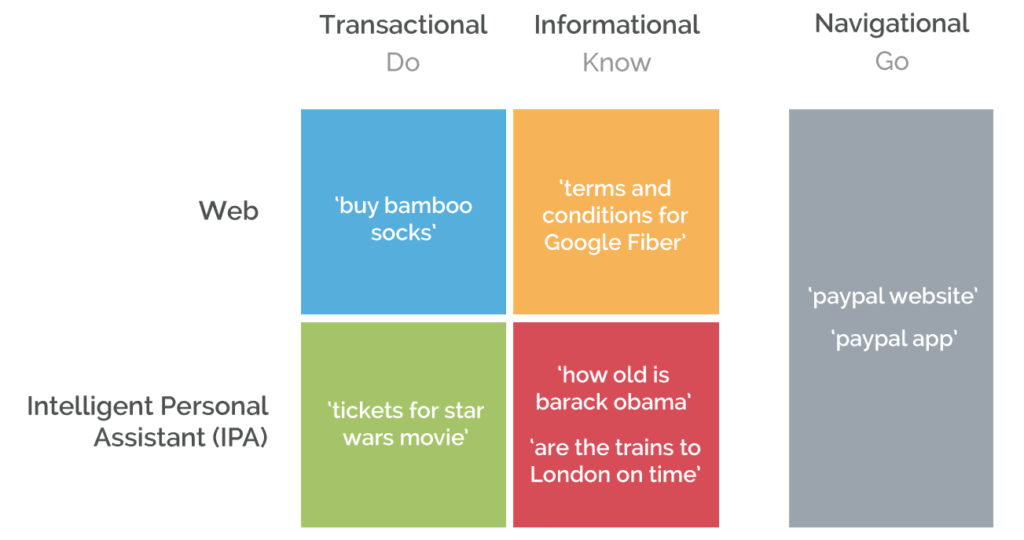 Keeping the new fixed templates at your side, you should create your new pages with the utmost care.
User intent should be the primary focus during the whole process. Getting inside the head of your users and future customers is of the utmost importance.
There are plenty of ways to do this successfully. Writers shouldn't be the only people involved when it comes to doing SEO optimisation and keyword searches. Instead, a team effort can be involved where input from all areas is gathered. We are all internet users, which means our analytics are just as important as anyone else. Great SEO software enables marketers to understand the user intent behind the search better.
Another thing to remember is that when designing and writing for your website, the content type should always be in mind. 
Creating a funnel that leads from a welcome page to the checkout is not easy but manageable. So, keeping the content relevant to one another should lead a user down a funnel towards some subscription or purchase.
An example would be someone reading a webpage about different dog breeds. From here, there is a chance they might have a dog or will be getting one soon, which means pet supplies. If you can organically insert a link to the landing page of an online pet shop, then you've created a proper funnel.
4 – Keep your customers up to date on content upgrades
Most of the new traffic to your website organically will be from new content upgrades to your website.
What's truly important is whether you're making sure your visitors know how important and valuable these upgrades are.
There are plenty of things you can do to improve this. An enticing, well-written introduction is essential. If your introduction does not lead your viewer to read further, you've already lost.
Another important thing is how you lay out your web pages. You should ensure that your website constantly leads your leads to higher up on the page. Pictures also help keep the mind focused on what it's soullessly starting at on the screen.
Once your landing page loads, you only have a few seconds to attract the onlooker.
5 – Double opt-in
If you're worried about bots or spammers, adding a double opt-in to your email subscriptions won't hurt.
This is when you require an additional verification step, usually through email, before a user is subscribed to your mailing list.
Double opt-in can provide you with plenty of important information.
The two most significant pieces of information, though, are that firstly you will be able to gauge your audiences' interest in your product.
Double opt-ins will not only avoid bots, but users who aren't interested too much won't take the time to verify an email or phone number.
Thus, the subscribers you get will be more likely to buy a service or product from you since they have shown greater interest by completing the double opt-in. It's not the opinion of all online professionals, and the debate is still going on about whether this has any validity. 
The takeaway
Leading organic traffic towards the checkout or subscription box is the most critical part of building a new website.
With these general guidelines and some intent, your website should quickly gain more customers.