Keyword Clustering: How It Can Fuel Your Digital Marketing Efforts
Topic, content or keyword clusters are among the most underused or less talked about SEO aspects. Let's take the example of a book to understand what keyword clusters are.
A book is usually based on a single topic with several chapters that revolve or collectively substantiate that particular topic. Similarly, a website and its theme must be supported by articles and pages that genuinely support the overall topic in the digital space.
It is a highly effective SEO tool come tactic and has worked for many competitive niches. If you do it right, it will work for you as well.
Take any successful blogger or service provider website operating in a competitive space. You will find that they rank for some of the most competitive keywords on Google.
If you dig further through their content library, like a blog or news page, you will see how numerous pages with supporting topics help the website generate a ton of traffic.
On top of theoretical knowledge, you must analyse such practical examples, make notes, find patterns and develop your cluster strategy. Of course, several online tools can guide and help you with keyword clustering.
Over time, the right combination of tools, strategy and efforts will automatically formulate the right content cluster for your website.
So let's take a look at how it's done.
How it Works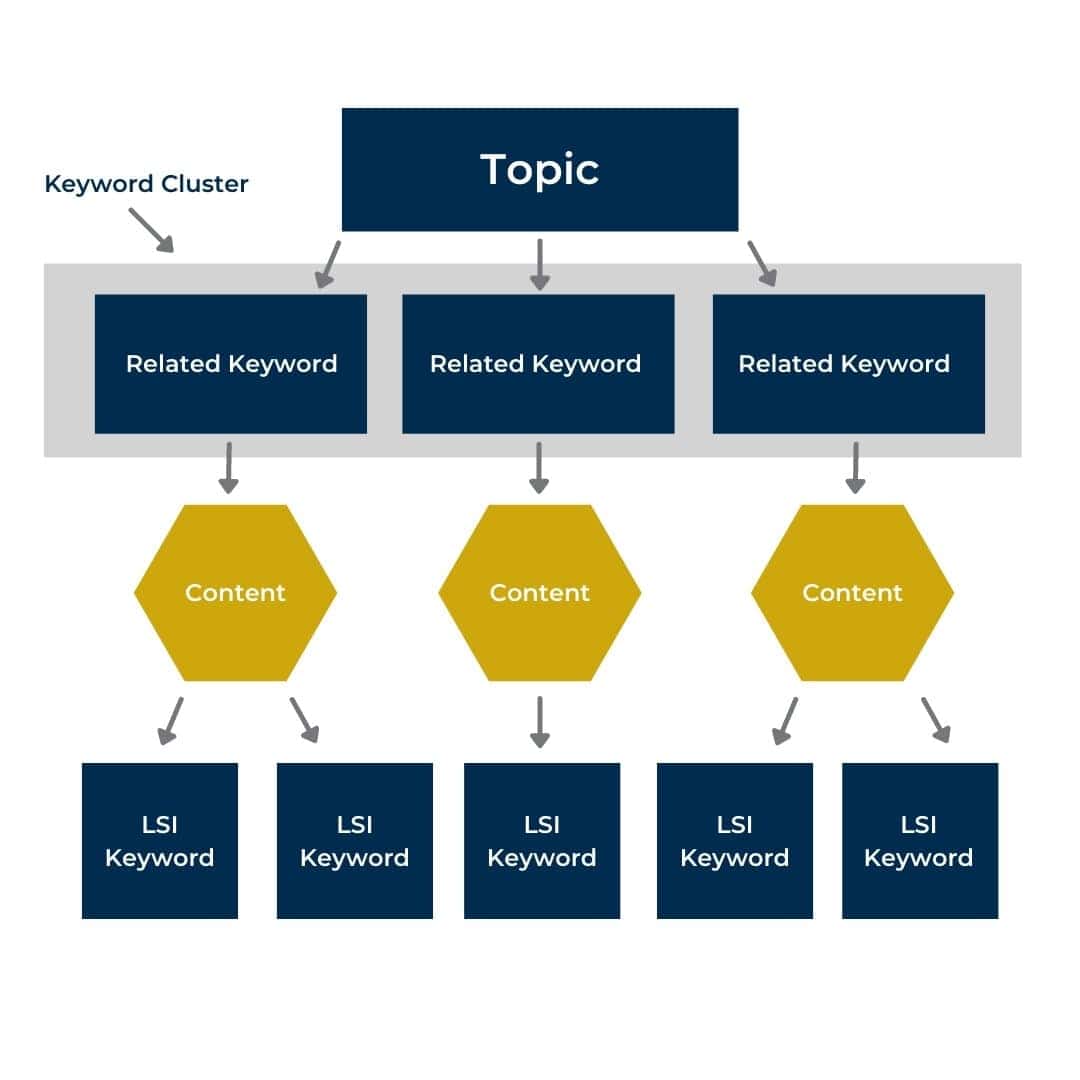 Well, at first, you need one main page on that subject, and you may cover what that topic is, how it works, why it's essential, and when you link to other more detailed subpages that cover specific topics within that niche.
Again, you could have a page on making furniture, and you can create a page about making wooden furniture. A subtopic could be DIY techniques for furniture or different types of joints or making a folding bed. Another subtopic could be making a multipurpose coffee table.
Essentially, you're covering one main topic, and then you go more in-depth into specifics within that topic. And those other pages also will link back to the main page on, let's say, how to make a chair.
Using this strategy, you can find a decent spot within the search engine space. Also, based on your consistency and quality of work, you can probably outrank your competition in a while.
How To Use SEO Tools For Keyword Clustering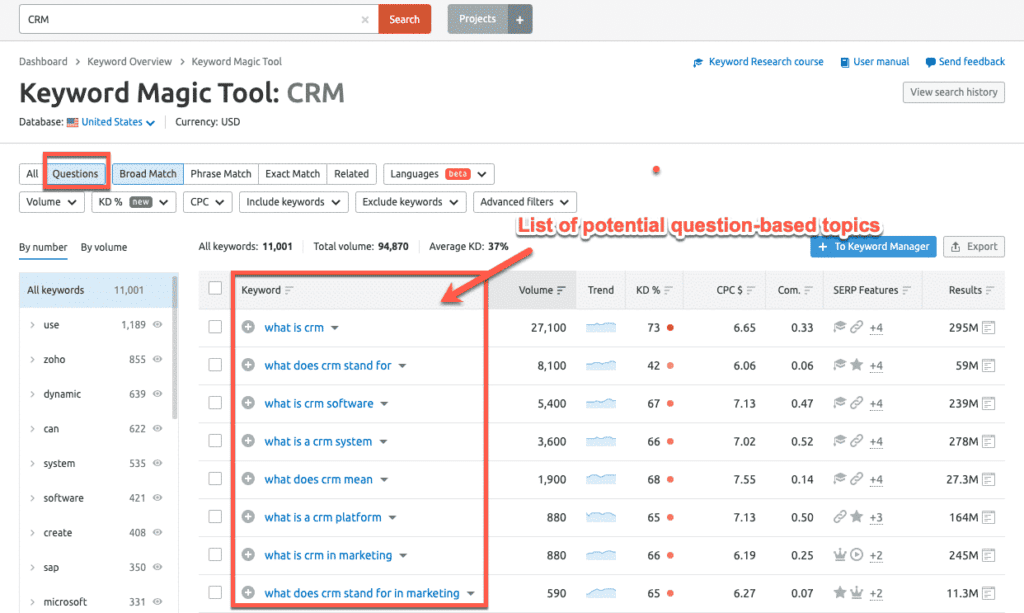 Now that we've discussed the structure part, you need to know about the tools that could assist you with keyword clustering.
First, head over to SEO tools, such as Keyword Insights, and type in a keyword like 'how to trade stocks' or whatever is relevant to your industry, and then you must find where you can get a content idea report.
These content ideas will provide you with popular pages and content around that topic based on social shares, like Facebook shares, Pinterest shares, backlinks, how many people are linking to that site, and how many estimated visits that article is getting from Google organic traffic.
When you examine each of those links, you will start to develop ideas on how to structure your page with the main topic and the number of supporting topics that you need to cover different aspects of the main topic.
Once you have those ideas, you can develop a content strategy to help you create better and more practical versions of the subject with unique details from your knowledge and experience. You will also be able to generate multiple subtopics around that main topic and bring it back up into the main article.
EAT (Expertise, Authority, and Trust) – w/example
Of course, this could be slightly confusing at first, so let's discuss an example. Let's say you have an article on cats or kittens.
You can end up having one page on cats or kittens, and then you could have many subpages on, like, how to bathe your cat, how to feed your cat, or what do you do when your cat gets lost?
But do you see how all these topics relate to cats? And when you get very specific with your keywords, you're focusing on each subtopic, like, how much food to give a cat or the proper diet for a cat. They're more likely to rank higher when you create such content because it's all feeding into one topic.
And that also helps you build a lot of EAT (expertise, authority, and trust), part of Google's algorithm. You must present yourself as an expert, be authoritative, and gain trust. By using topic clusters, you'll find that it'll help with your expertise, authority, and trust.
To Summarise
Keyword clusters go by many names, such as topic and content clusters. To understand and implement keyword clusters, you can go to a few established websites already doing well with topic clusters.
You can check them out, and from these URLs, you can find patterns, research topics and develop your content strategy based on those details.
Also, there are several online tools such as keywordinsights.ai to help you with keyword clustering.
SEO is one of the most challenging topics or keywords to rank online. You'll also likely find pages on topics like link-building and on-page SEO, allowing popular SEO websites to rank higher. This will give you ideas on how to create your content clusters.
Of course, when you're creating these, you need to have the optimal link structure. From your main page, you should link to the internal pages. And then, from the internal pages, you should link back to the main page.
Your anchor texts could contain the keywords, but make sure it sounds natural. When creating these pages, optimise the metadata for SEO by including the keywords within your body, using all tags for images, technical code, and schema markup.
So, it would help if you first decided on a basic theme for your topic cluster. After that, you must find out what resources can back up your theme and what sources you can cite. This gives you authority.
Also, remember EAT – expertise, authority, and trust make you more credible. That is how you justify your content in front of Google and, most importantly, in front of your audience.