Local SEO: Why It's So Important for Your Business
Many small businesses feel that optimising SEO is futile as they compete against national chains and household names. However, changes in how Google ranks websites mean that your business can rank higher than even the most significant competitor in local searches.
Local SEO is vital for your business if you want it to grow and increase conversions. Whether you have a physical, 'bricks & mortar' business or if your services cater to a particular town or region, optimising your website for local SEO is a must.
This guide will discuss everything there is to know about local SEO, why it is so important, and how you can optimise your website.
What Is Local SEO?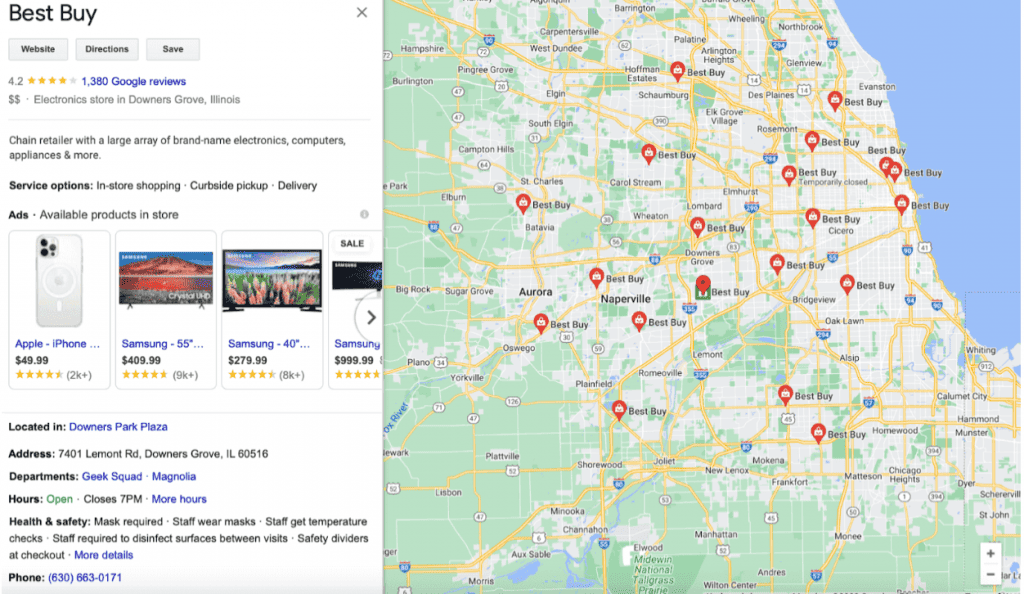 Local SEO (Search Engine Optimisation) helps improve local businesses' visibility on search engines like Google. This usually applies to physical businesses situated in a single location; however, online businesses focusing on specific regions can also optimise local SEO.
You can follow any local SEO best practices to improve your local search rankings and generate more organic traffic from users near your business. These practices can range from creating region-specific content to link building.
When search engines crawl a website, they look for key indicators that help them determine several factors. In terms of local SEO, they are looking for localised content, links, and social media presence, amongst other things.
With this information, search engines can return relevant search results pages to the user, giving more weight to businesses in close vicinity. According to a report, 46% of all Google searches seek local information.
Due to this shift in the way search engines place greater importance on location, even the smallest businesses can reach their target audience to promote their products and services.
Why Is Local SEO Important?
Let's look at some statistics that show why local SEO is essential for small businesses like yours:
72% of consumers that performed a local search then visited a store within 5 miles.
97% of people learn more about a local business online than anywhere else.
61% of mobile users are more likely to contact a local business if they have a mobile-friendly website.
78% of location-based mobile searches resulted in an offline purchase.
Searches that featured keywords such as "near me" or "close by" grew by more than 900% over two years.
4 out of 5 consumers use search engines to find local information.
Local SEO vs National SEO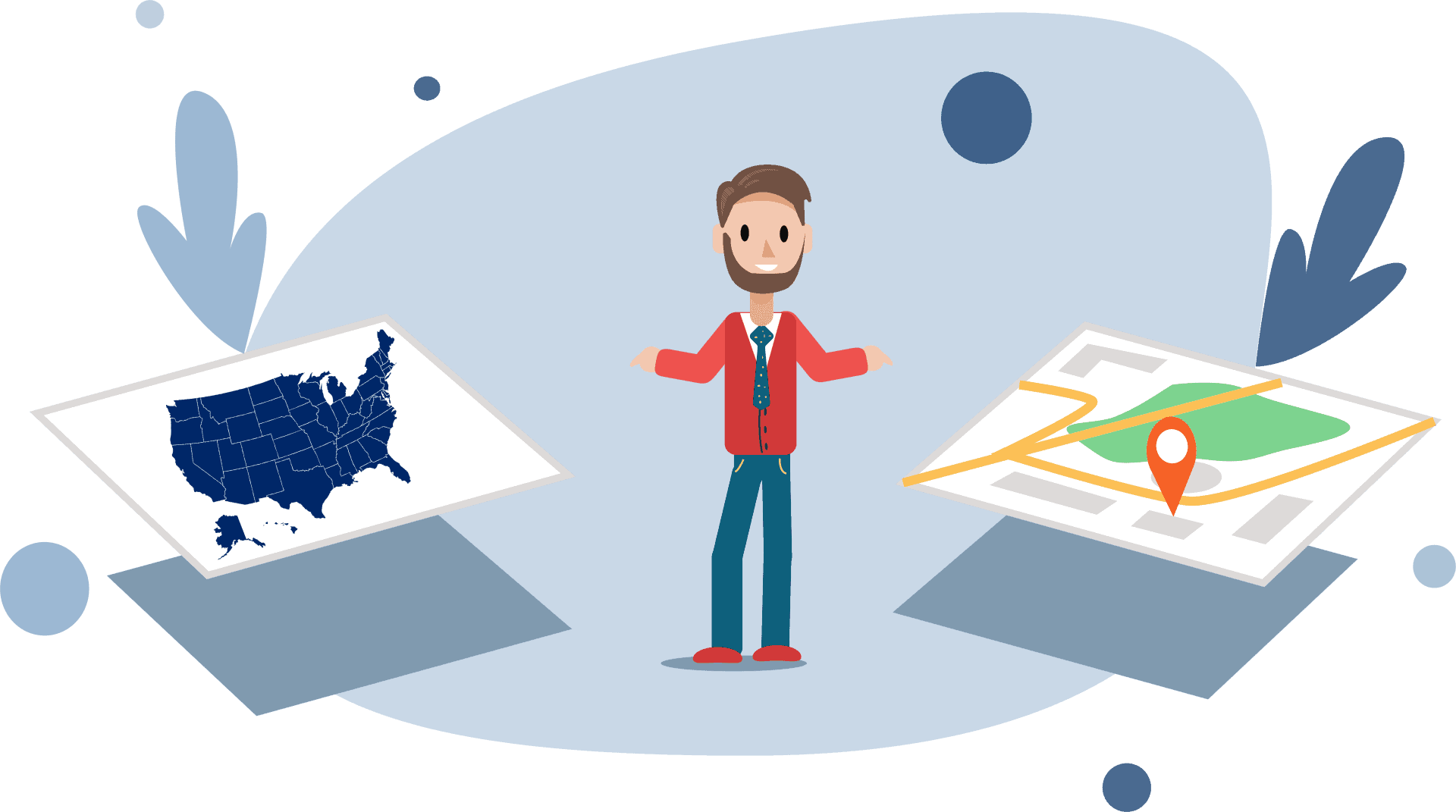 National SEO is undoubtedly more beneficial to large businesses and online stores that are not constrained by location. These websites are built to reach as many potential customers as possible from anywhere in the country and perhaps even globally.
Optimising a website for national SEO is more challenging than local SEO and generally requires a much larger budget to compete with big, established businesses. With national SEO, you are effectively proving to Google that your business is one of the top ones in the country.
This task has become even more difficult due to Google's sophisticated algorithms. A decade ago, websites could perhaps achieve respectable rankings with Black Hat link-building techniques and keyword stuffing; however, those days are long gone. User experience, quality content, and engagement are the most critical factors when optimising national or local SEO.
Google Local Map Pack
The Google Local Map Pack is the section at the top of Google search listings that showcases the highest-ranking local businesses based on the user's search location.
When someone performs a local search, the businesses are displayed alongside their geographic location, contact details, and other information, such as opening times. Search users can then click the display titles to learn more about the business, call a contact number, or find the business's physical location on Google Maps.
Google's algorithms determine which listings are the most relevant to the user, displaying the top three based on review scores and proximity. These results are displayed above the organic search results, helping users find specific, local businesses that meet their requirements.
What Are the Benefits of Local SEO?
Let's discuss the key benefits of optimising for local SEO to understand its importance.
It helps Maximise Your Online Visibility.
The measures implemented to optimise local SEO will help boost your overall position on search engine results pages, increasing your online visibility. For example, you may own a local printing company.
Optimising your website to include local content will increase the likelihood of your website being shown by search engines for search terms such as "printing services near me" or "local print shop," appearing in the Local Pack.
By following local SEO best practices, potential customers can quickly find information such as your business address, contact details, opening times, and more. Adding images of your building is also practical, encouraging your happy customers to leave a Google review.
Increases Foot Traffic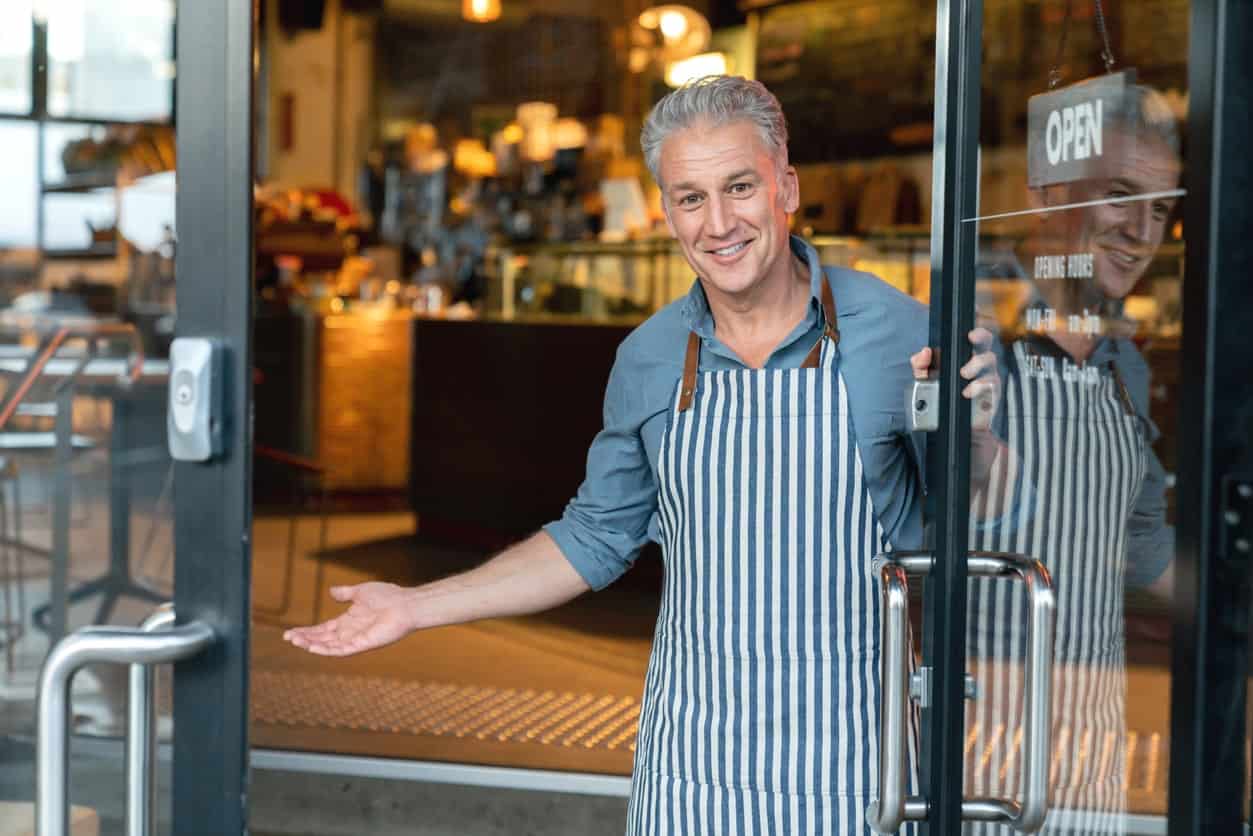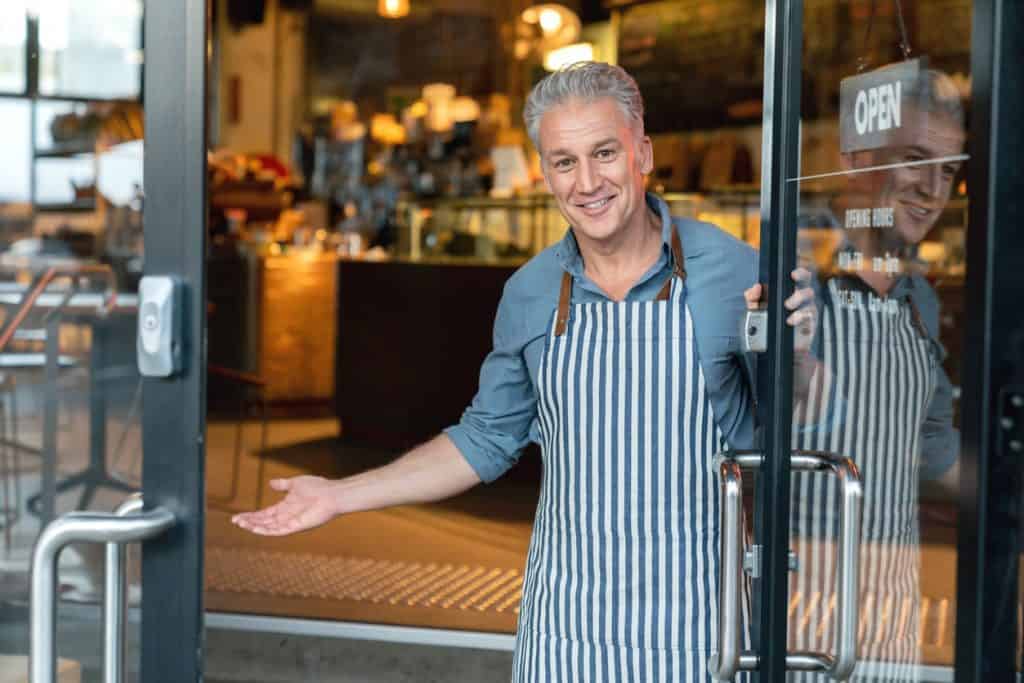 As well as increasing your visibility online, local SEO can directly impact the footfall that walks through your door. Knowing where you are located, what time you are open, and what you can offer means a person will be more inclined to visit your business.
Many businesses miss out on potential customers because of a lack of online information, even something as simple as adding a current address.
It helps You Reach Target Audiences.
Much of your website's online traffic could be irrelevant and unlikely to result in a purchase, online or in person. Thanks to local search results, you can reach more people who fit within your target audience, driving more traffic to your website that can result in genuine leads.
Many people who use Google or other search engines to find out more about a product or service are planning to make an in-store purchase. Therefore, positioning yourself so customers can find your website easily can significantly boost sales.
People Prefer To Deal With Local, Independent Businesses
Consumer habits have changed drastically over the years, and many people now prioritise local, independent businesses over well-known chains. This is because many independent businesses offer higher-quality products or services, and people are looking to shop more sustainably while supporting the local economy.
With local SEO, you can take advantage of current customer behaviours as more people spend their money on locally-sourced products and put their trust in local businesses.
Lets You Target Google Maps Users
Updating and optimising your Google Business Profile ensures that your information is correct for search and Google Maps users. This additional visibility and accurate location information mean that more people, especially mobile users are likely to contact you over the phone or visit you in person.
Allows You To Be a Local Thought Leader
A thought leader is considered an expert in their field, offering valuable information and establishing themselves as a 'go-to' person for content relating to a particular subject.
By creating an effective content marketing plan that provides valuable and trustworthy information to local people, you can see significant growth in your Google rankings. In addition, you can also benefit from more word-of-mouth business by building your reputation as an expert.
When creating content relating to your expertise, ensure it is based around the city or region where you are so it is relevant to the local community. Great local content is more likely to be engaged, develop strong backlinks, and help build a loyal customer base.
Gets Reviews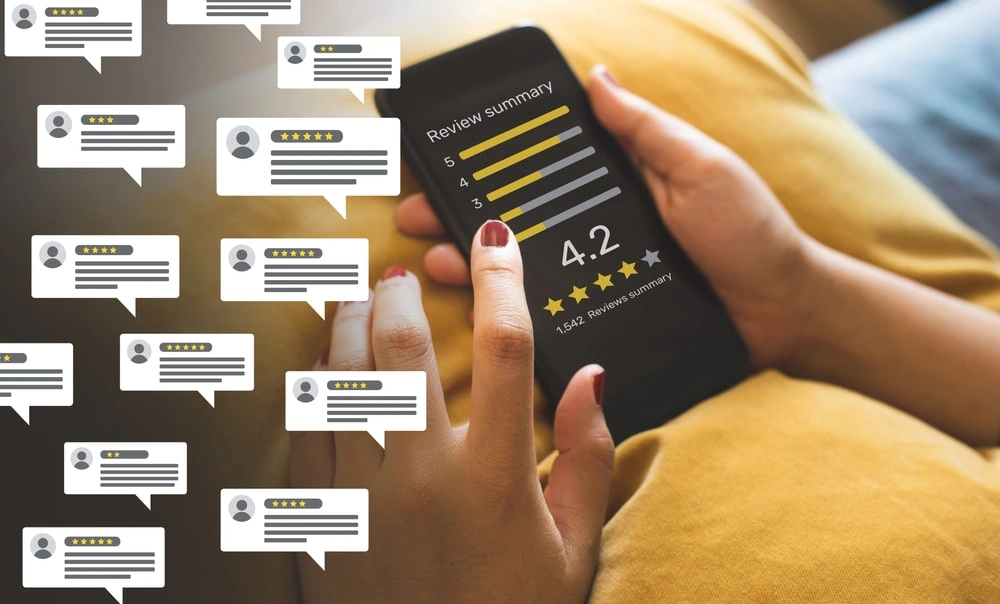 Google Reviews are vital for local search performance and attracting visitors to your website. When your site is shown in local search results, users can easily find reviews that people have written about your business, helping to show that you are a reliable and trustworthy organisation.
When researching online, Google and social media reviews are one of the first things a consumer looks out for. Many people place equal importance on positive online reviews to a personal recommendation from a friend or family member.
As well as building trust through reviews, you must ensure your business uses reputable payment, credit, and trading systems. Net-30 accounts, sometimes referred to as vendor tradelines, effectively show customers and partners that your business is legitimate and can be trusted.
Improves Conversions
Optimising your website for local SEO also allows you to assess other areas of your website, such as design, page load speeds, navigation, custom landing pages, optimised visual content, and more.
Taking the time to assess all areas of your website means it can perform at its best, resulting in an increased conversion rate. This can include contact form submissions, newsletter subscriptions, callback requests, and more.
Boosts Online Sales
Thanks to this increased visibility and trust in online reviews, more people are likely to visit your website and complete a purchase. Using Google My Business and optimising local SEO means you can manage your reputation, showcase your qualities, and encourage customers to choose your services.
Improves Your Company's Competitiveness
Developing your local SEO strategy allows you to analyse the competition, assessing where they may outperform you or if they target any niche audiences you may have missed. This could be as simple as reading the reviews of your direct competitors or taking note of the things they blog about.
Ultimately, this enables your website to be more competitive and allows you to offer a better service to your customers.
Summary: The 10 Key Benefits of Local SEO
Maximises the online visibility of your website
Increases footfall to your physical business
It helps you reach your target audience more effectively
Allows you to capitalise on current consumer trends
Generates more business from Google Maps
It lets you establish yourself as a local thought leader
Ensures your positive reviews are visible to search users
Increases conversions with a better user experience
Boosts your online sales
Improves the overall competitiveness of your business
Optimising for Local SEO
Whether you are a local eatery or a small photography business that covers a specific area, you need to make sure people in the region know of your existence. Nationally, it is unlikely your small business will gain much attention, but locally your business has every chance of being found by your target audience with the proper optimisation.
Here's how to optimise your website for local SEO.
Fill Out Your Google My Business Profile
A Google My Business profile is essential for your company to appear in local search results. To use Google My Business effectively, you should follow these steps:
Create and verify a Google My Business page.
Update customers using Google Posts. These 100-300 word posts can include photos, videos, links, and call-to-actions.
Encourage your customers to leave reviews they can share on your business's social media pages.
Respond to all reviews with non-generic comments.
By following the above actions, Google can verify your business account as authentic. This will help your business appear on the sidebar of local search results pages, giving you even more exposure.
Update Your NAP Information
NAP stands for name, address, and phone number (including your area code).
These details should be available on your website in text format so search engines can easily crawl them. Include NAP on your contact page and in the footer of the website. Avoid including these details as an image, as bots cannot crawl the contents of an image.
Always ensure your NAP is consistent across your website, directories, social media pages, and wherever else you can find it online.
Build Citations
Citation building involves mentioning your business name, physical address, and phone number as much as possible and in as many places as possible. This could be local directories, social media, online review platforms, and of course, within the copy of your website.
By doing this, you increase the number of places a person will be able to find your business details online, which can have a positive impact on your local SEO.
Use Directories
When using directories, you should always take the time to double-check every entry and correct any discrepancies. Keep an eye out for misspellings, abbreviations, grammatical errors, missing numbers, or old addresses.
Suppose Google locates many different addresses and phone numbers. In that case, it will be unable to determine which one is correct, so it is unlikely to show your business for relevant search results.
You should also avoid duplicate listings on a single platform.
Engage With Customers on Social Media
Social media is the perfect place to speak directly with your customers and share content they will find engaging. The content you share across social media platforms is essential for search engines.
Don't forget to share your Google Business page and ask any happy customers to leave a review.
Produce Local Content
Google's algorithms continue to become more advanced, meaning websites need to speak directly to their audience uniquely and engagingly instead of creating content that ticks boxes for SEO purposes.
For local SEO, you should move away from a generalised approach to content writing and focus more on topics that involve the local area. Creating regular content that offers an expert opinion can help you build your reputation as a thought leader in the area, providing valuable and educational content with real value.
For example, you could be located in a city with a college or university, attracting new students each year. To appeal to this new audience, you could create a guide that gives them valuable insights into their new hometown, including where to eat and shop and what to do there.
Get Backlinks
Inbound links are a great way to boost your SEO, especially from a local perspective. Not only does it verify that you are a legitimate business, but it also increases your domain's authority and shows that your website has value.
Effective link-building can be achieved by establishing sponsorships and partnerships with other local businesses or by guest blog posting on relevant local websites and online communities. Networking with other businesses is also a proven way to build quality backlinks.
You can do this by attending networking events and social meetups, sponsoring webinars, hosting events for the local community, and more.
You could even contact local social media influencers and have them promote your business.
Don't Forget Internal Linking
Internal links can be just as important as external ones. This is why you must create a sensible linking structure that works alongside your overall website navigation, so it is easy for search engines to crawl.
A good internal linking structure can help Google understand your website's hierarchy and the overall architecture of your content. It is also an opportunity to give poorly performing pages more credibility by adding links from your better-performing pages with high page authority.
Make Sure Your Website is Mobile-Friendly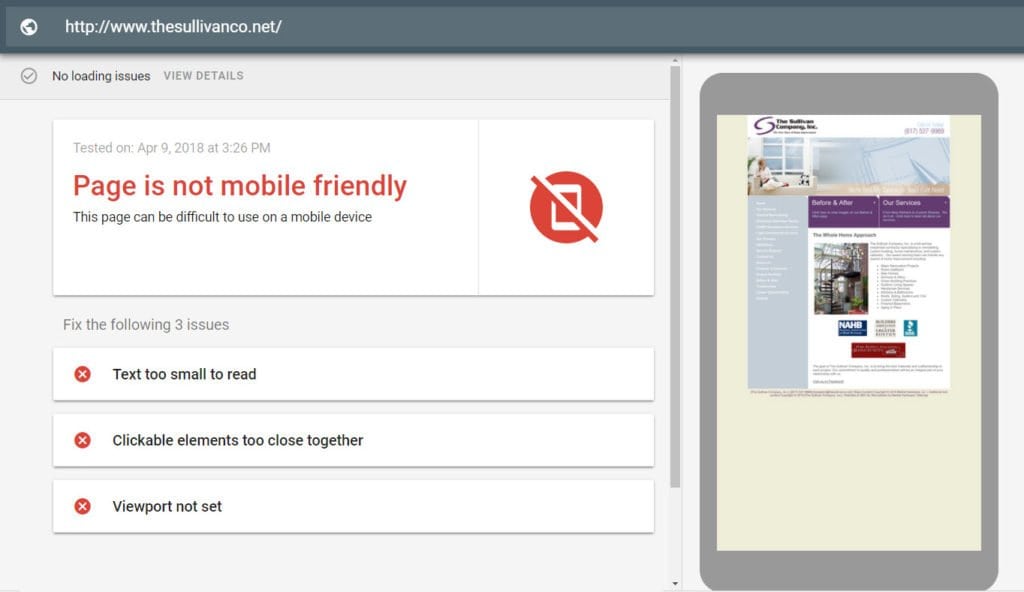 A significant percentage of local searches are conducted on a smartphone which is why a mobile-friendly website is paramount in terms of local SEO performance. Many local searches are trying to find quick, usable information like directions, recent reviews, and contact details.
If these mobile users click through to your website, you must ensure they are met with a simple, user-friendly experience. This includes easy-to-follow navigation, large text, no broken page elements, and no annoying pop-ups.
Follow On-Page SEO Best Practices
Every new page or blog post you add needs to be indexed to be added to search engine results pages (SERPs). Thus, each page and post needs relevant URLs, title tags, meta descriptions, page headers, and optimised content that uses targeted keywords.
Create Different Pages for Multiple Locations
If your business has multiple physical locations, your website needs a page for each. These separate location pages should all contain addresses, contact details, opening hours, and unique content for that individual store/branch. Avoid duplicating content across your location pages, as this can impact your SEO.
If your business only has one physical location, make sure you have an exciting and descriptive About Us page to educate new customers about what you do.
Post Local Videos
Platforms such as Youtube, Instagram, and TikTok allow you to promote your business to broad audiences. For local SEO purposes, creating video content that appeals to people in your local area is a potent tool.
You could create educational videos and webinars, showcase recent events you have hosted or sponsored, record client testimonials, or provide a behind-the-scenes look at your business.
Creating as much valuable, local content as possible can only work in your favour, whether text, imagery, video, or podcasts.
Conduct a Thorough Local SEO Audit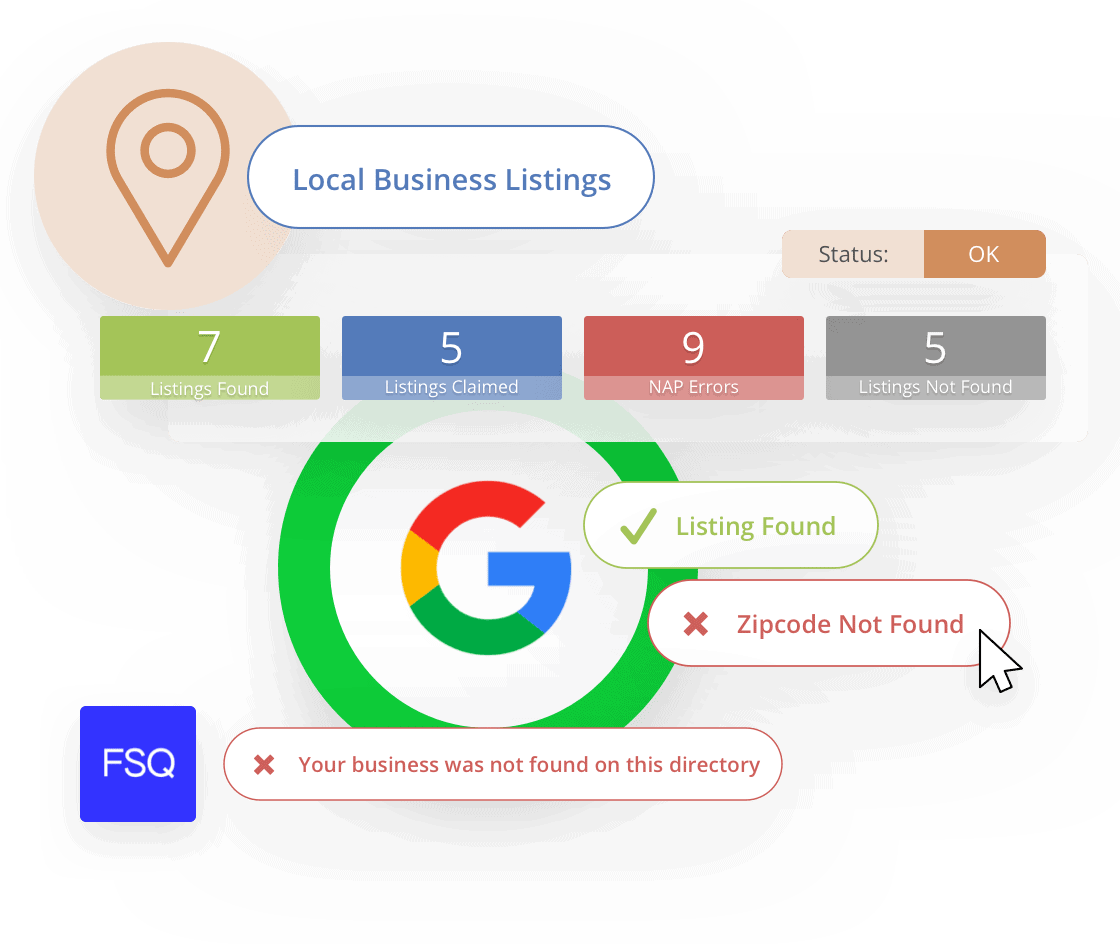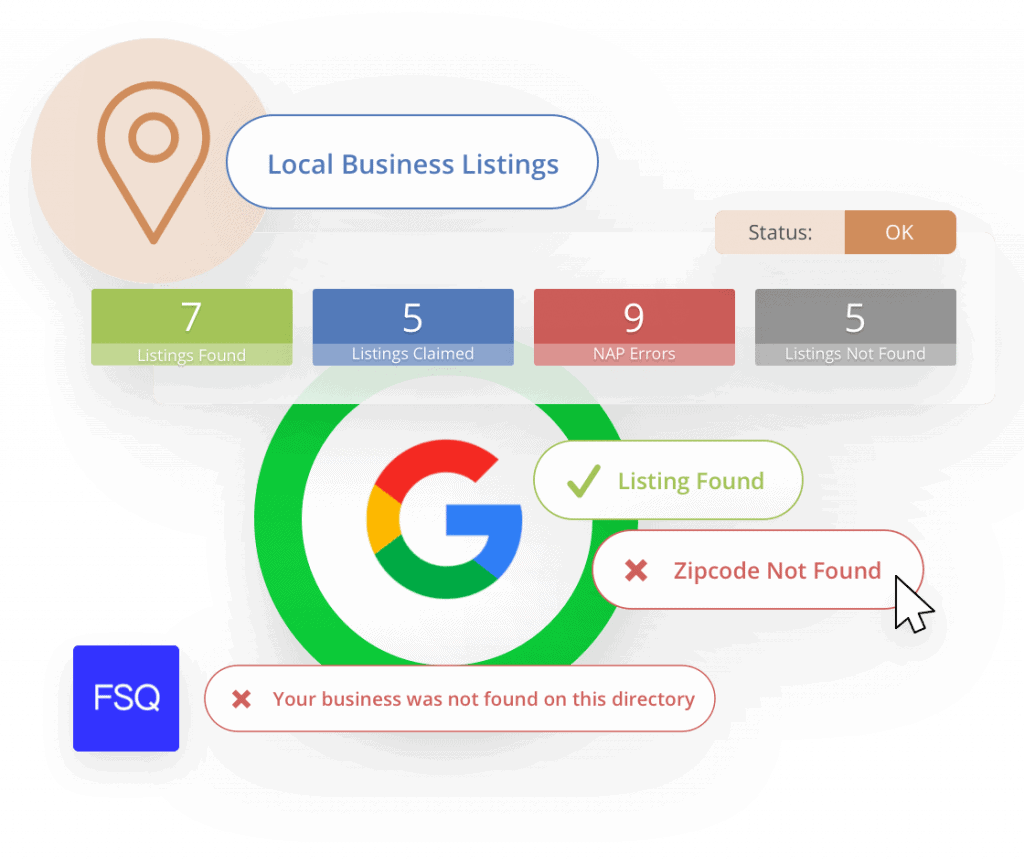 Now that you have laid down the necessary foundations, it is time to perform a thorough local SEO audit on your website. Conducting a full audit will help you establish which elements of your website need attention, which areas are performing well, and how you compare to your competitors.
A local SEO audit can include the following:
An audit of your Google My Business account, ensuring it appears on search engine results pages and all the information shown is accurate.
Log in to your Google Search Console to check if all website pages are being crawled and if there are no errors. While you are there, you should also ensure an up-to-date sitemap has been submitted.
Performing an on-page SEO audit. This can involve checking for broken links, adding alt tags to images, and ensuring all meta titles and descriptions are completed.
Ensuring all your online citations are correct.
Conducting competitor analysis, note what people are saying in online reviews, what content they post, and how they communicate with their customers.
Check page speeds using Google PageSpeed Insights to ensure your content is loading quickly. Slow load speeds are one of the main reasons a person will choose to exit a website.
SEO is ever-changing, so performing a total audit quarterly or at least twice a year is recommended.
Get Involved With the Local Community
Helping out and getting involved in the local community is excellent PR and provides you with unbeatable content to add to your blog and share on social media. You could attend volunteer days, partner with a local charity, or sponsor events and local sports teams.
Local media outlets are a good platform for building your reputation as a thought leader. Working with local colleges and universities may also allow you to earn coveted .edu backlinks to your website.
Conclusion
Local SEO is essential to businesses, especially smaller ones serving a specific city or region. The benefits of local SEO can range from increasing the visibility of your website to driving more footfall through the door of your physical business.
Once your Google My Business page has been created, it is then up to you to ensure your website is fully optimised with engaging and local content and that all online information regarding your business is accurate.
By following best practices and creating great local content, Google can show your website to local search users looking for the services you provide.