5 Ways Local Branding Can Help Grow Your Business
Local brands know that the value of a relationship goes beyond just customer acquisition. You can build a brand that will make you money for years.
There are certain brands that we love simply because they are local. And if you've ever been on a long road trip, you've noticed their branding. 
We often choose brands like this because they seem trustworthy—a local business knows our local community, and we can trust that they are doing their best to provide us with a quality experience. 
However, local branding is more than just trust—it's about developing a bond with your customers. Read on to learn more about how to increase your brand's visibility locally.
If you don't have a local presence in today's competitive online landscape, your customers may be one click away from finding another vendor that serves their needs. And if they find you, they're more likely to shop locally. So let's talk about how to build a thriving local branding strategy so you can grow your business.
Identify your location, audience, and unique offering
Location can be a powerful brand-building tool for any business. Still, it can often feel like a disadvantage for small businesses because it is hard to compete in the local market without being based locally. 
Small businesses have to compete against large companies with local customer bases. The only way for a small business to compete is to offer products and services unique to its area. To achieve that is to establish a presence in that community with a local identity.
Local brands trying to get their name out there and find new clients have two options. They can choose to invest in an extensive marketing campaign, get their name out to the world, or put out a simple logo and tagline in their area and hope for the best. 
The latter option allows you to get your brand out without spending much money upfront. Of course, if you're looking for a high consistency across all your marketing materials, this approach is probably not for you. It's much better to invest in quality print and online design.
It's easy to say what you do, but you need to make sure people understand it when you say to do. There's no reason why your company name needs to be the same in all of your marketing materials, including your brand tagline and mission statement. 
These are all ways to convey your message about what you do to the world. But there's more than just your logo and tagline. Think about how you can differentiate your business from its competitors. Consider how you can stand out from others in your market through your local branding strategy.
This is probably the easiest tip I can offer to marketers who want to take their company to the next level. It's pretty simple. We all have a unique offering. It could be the best-tasting ice cream, the cleanest bathroom, or the highest-quality car. 
What makes us different from our competition is our unique value proposition. We provide a unique solution to a unique problem. That's what sets us apart from the rest. If you can understand this simple concept, you can achieve tremendous success in your career.
Make It Easy For Customers to Find Your Store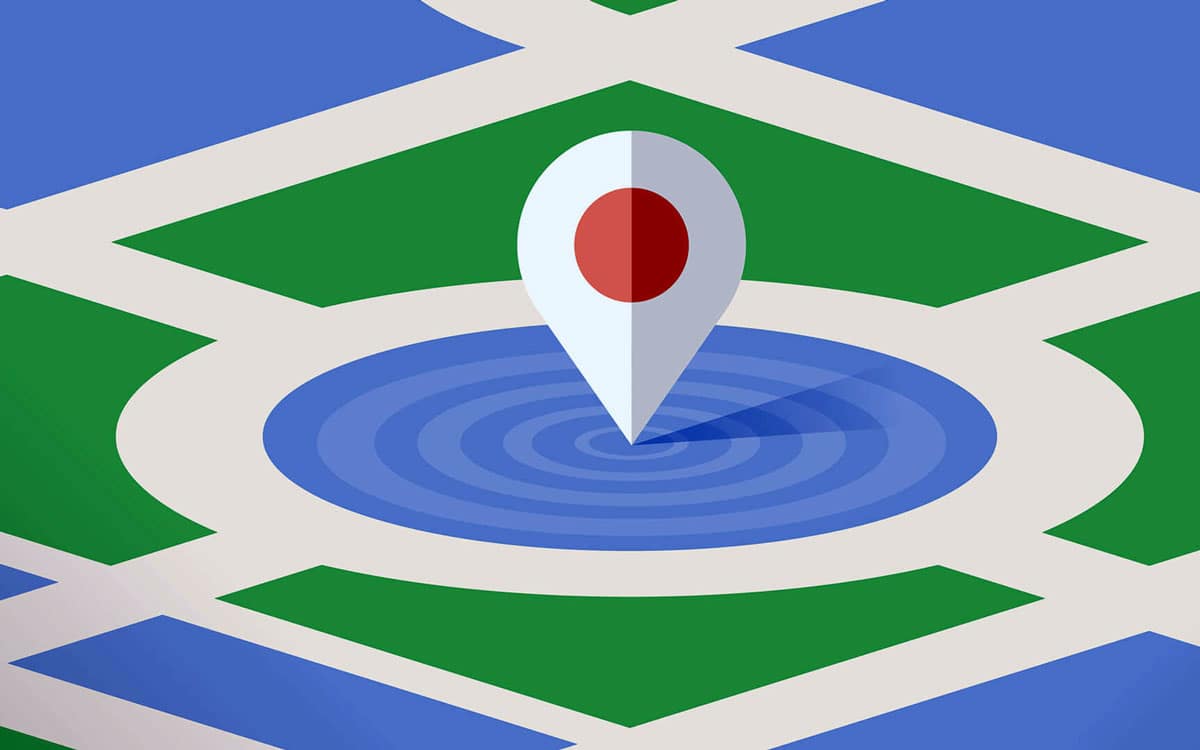 According to Google, the top ten search terms that bring people to your store are: "local," "reviews," "map," "search," "directory," "directory map," "reviews directory," and "directory map reviews," "reviews directory map," and "find the map." 
You can help your customers find your location on local maps and directories by ensuring your site is easy to find and navigate. You can also set up your review sites, which allow consumers to post reviews on your store page or contact you directly.
Local SEO is an integral part of a company's marketing plan. A company needs to be more visible online and offline if it wants to grow its business. For a business to be found online, it has to be in the right place and at the right time. 
You need to learn more about the local search algorithm and how to use this knowledge to help your business appear in the search results of your local customers.
You can use keywords for local SEO. Using words; your target market would search for businesses in your area. If your business is located in a major city, you can use words such as "restaurant", "café", "bar", etc. Use these terms in your website, email signatures, social media posts, etc. 
Make sure that your business has these keywords present. It is also essential to use them in the right places. If you use too many keywords, you will end up with a list of pages and content that is challenging to navigate. If you want to find your business in a Google search, it is vital to make sure that you include your keywords as much as naturally possible.
Find a way to add your personal touch to it
How can you get more people to visit your store or shop at your location? A big part of local branding is being personal. People like being around someone happy and excited about what they do. 
If you're a barista at a local coffee shop, you have a chance to showcase your personality. Let people know what makes you excited about your work and what makes you passionate about it. Then show them why they should come to visit.
Finding someone to help you with your local branding is not hard. All you have to do is make sure your brand matches the kind of businesses in your town or your business matches the neighbourhood's personality. If there's a coffee shop in the town, put up posters with "Coffee Shop" and advertise your new local branding.
Promote your brand locally
Now, you must think about how you will promote your business online. You can use social media platforms like Twitter, Facebook, and Instagram to get the word about your business. You can buy some followers on Instagram to give your business some social cred when starting out.
You can build a fan base of people who support your business and are willing to follow you on social media. This means that they will share your posts on their social media accounts. You can reach more people with your products and services when that happens. 
Another way to get the word out about your business is to create a website that lists everything you offer. You can also have a Facebook page to discuss the different products and services you offer. 
If you have a product you want to sell online, you should consider an eCommerce site. When you do that, you can sell that product to people worldwide. You can hire companies to build your eCommerce site for you. You can look for companies specialising in web design and development in your area to find one.
We live in a world where online and offline are merging. Consumers shop for products and services both in-person and online. They buy clothes at Zara and browse Amazon for the perfect jeans. 
To get customers to enter your store, you must build a reputation as a trusted brand in your community. Use social media, press releases, and referrals to spread the word about your business and how it helps people in your area.
Local branding and marketing is a hot topic because people move more of their online activity into their local communities. 
In many cases, these communities are more likely to respond to people who live in their area than those who don't. For example, a local coffee shop may have a stronger relationship with the nearby people than those who live hundreds of miles away. So, to establish a strong relationship with your customers, consider reaching out to local business owners.
Create an event to bring your brand to life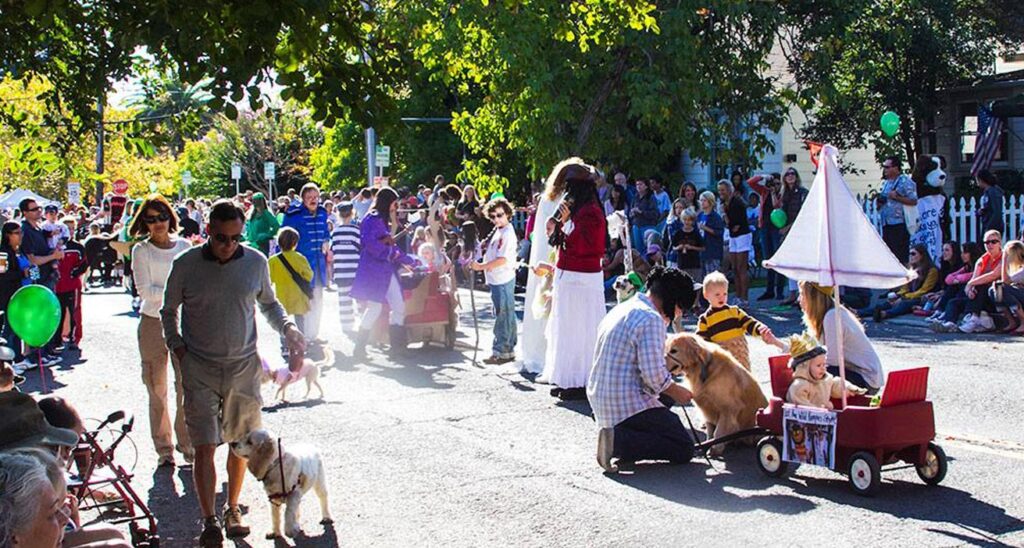 Think of any events you've been to lately. If you're a local business owner, the chances are that you've been to one of those events in which local businesses must participate. 
The city council, chamber of commerce, and community leaders organise these events. They exist so that local businesses can interact with one another in a casual environment and build relationships. Events can be highly effective in generating interest and sales.
People love events. Why? 
Because it provides a fun and entertaining distraction to a time when they're not getting any work done, they're there to see and be seen. 
So, why not create a brand event? Events are a great way to bring a brand to life for the masses and are great opportunities for social media and PR to make some noise. You can also give them ways to your local community as a promotional tool. 
Make Your Company Fun
The best companies are fun to be around. The best brands are fun to be around. This doesn't mean a company has to be the most popular company. It has to offer a sense of authenticity to its audience. 
Brands like Disney, Mcdonald's, and Nike are known for being fun. They can be goofy. They can be playful.
I've talked to many businesses that struggle with branding. They ask, "What's the best way to brand me?" The answer is simple: make yourself fun! 
If you're having a bad day, it's easy to get caught up in the negative. Instead, think about what makes you happy. Or, even better, share what makes you happy with others. It may take some time to figure it out, but if you spend time understanding what makes you happy, you'll see that branding isn't so hard after all.
Make Your Brand Hyper-Local
The first question is: What kind of business are you in? There is competition for every footstep, every dollar in the hyper-local market. This makes it critical for companies to differentiate themselves in ways that resonate in their specific neighbourhood or town. 
The most common ways include offering better services, being more convenient, and having higher-quality goods and better customer service.
Think about your niche. Local businesses thrive because they are more local. They have a small but concentrated market. That means if there's a problem, your customers care about it. 
It also means serving a neighbourhood, city, or region to which people understand and relate. Local businesses aren't usually looking for a national audience. They're looking for people who share their points of view.
Create an online presence that makes your brand easy to find and remember
Your website is probably the best way to showcase your local branding. You don't want to waste any time, so you should spend at least five minutes doing this. 
Ensure that you have a business license and a valid business address. It's also essential that you have a working phone number. If you don't, it will not be beneficial for your company.
Next, you should create an account for yourself on Facebook, Instagram and Twitter. You can use either one or all to create your brand's social media accounts. Make sure that you follow the rules for using each of these accounts. For example, you should be active and answer any questions your followers post to you. 
Also, make sure that you post at least once per day. In addition, you should share other people's posts. This will increase your reach and help people remember your brand.
You should set up a blog for your brand. The content you publish in your blog should be about your business or your products. You can use this to share your industry knowledge and promote your business. Your blog should include a contact page where your customers can contact you.
Your website, social media accounts, and blog are part of your brand's ecosystem. These are all great places to share information about your brand. You can share this information with your audience via email, social media, and other websites. 
You should also share your posts and pages on your social media accounts and website. This is a great way to get more people to see your posts and remember your brand. If you make these changes, you will be able to get more exposure for your brand.
Consumers are overwhelmed by choice when they walk into a store. Make it easier for them to choose you by creating a website that's memorable, informative, and easy to navigate. Think about how you can make your website more appealing than the rest.
Build a Loyal Following
If you've ever been to a restaurant, you know that restaurants are usually bustling during lunch. But you don't want to sit at a table in a restaurant if you don't need to eat. So why are people still eating at the restaurants at that hour? 
Many people choose to eat at restaurants because they feel they have no choice. And when they feel they have no choice, they choose based on convenience, habit, and comfort. This is true for any business: The people who are your customers have to have an emotional attachment to your brand. 
That means you'll have to invest some time and money into your brand's presence in their lives. Your local branding will need to become a part of their daily routine. But the most successful brands have already become a part of their customers' daily routines without much marketing investment.
Conclusion
Local branding allows you to create a positive image with your customers. It makes you feel more appreciated and trusted. It also helps you to show that you care about your customers. 
You can express that you are a company that wants to do good things for your customers. For example, you can promote local charities, donate to local schools, volunteer for community projects, donate to your local church, etc. Showing your customers that you are concerned about their needs and want to help others will like you more.
Whether you want to increase brand awareness or attract new customers, follow this guide to local branding to succeed.