Local Marketing: Advertising your Brand Locally
Local marketing is an advertising strategy that uses marketing tactics that target a consumer in the business's surrounding area. 
It is often used to complement other online marketing forms such as search engine optimisation (SEO), banner advertising, and email marketing campaigns. 
The most common example of this strategy is in shopping. 
An individual walking into a store receives one or more promotional offers from the sales team on their way to the check-out counter. 
This "pulling" of customers occurs within the store and gives a marketer's sufficient opportunity to build brand recognition and reputation.
A successful marketing strategy will be anchored around the product, but it should also target a consumer's values and attitude toward a particular company or product. 
In essence, it is the company's word in the local community that it is offering the best service or product. 
A store located in a high-end mall may use a local marketing strategy that includes putting billboards on the street near the store to advertise a particular designer's collection. 
This campaign is likely to generate plenty of local foot traffic to the stores, which is beneficial because traffic is the backbone of any marketing campaign. 
However, some recognise the inherent dangers of using physical locations for marketing campaigns; therefore, they opt to use various online resources to increase exposure and credibility.
The consumer in the vicinity of the businesses' physical location is more likely to convert into a buyer than customers who are not located nearby. 
For this reason, the physical locations of many businesses are being converted into virtual services through the use of web design and social media. 
Not only does this provide businesses with a more extensive customer base, but it also allows them to target a broader 'local' audience.
There are two main benefits of using local marketing strategies. 
The first benefit refers to increasing consumer awareness of a business. 
The second benefit refers to attracting local customers, especially those within a particular geographical area. 
These strategies will help businesses gain more knowledge about their target audience and attract potential buyers within a specific geographical area.
1 – Information of local consumers
One benefit of using local marketing is gaining information about consumers in a particular area.
For instance, if several large grocery stores are located nearby, businesses can find ways to advertise in these stores to attract potential consumers in the area. 
They may want to include coupons in a local event, publish advertisements about the latest products and services, offer discount coupons, or create a website that will allow consumers to shop online and discover new products and services.
2 – Locally targeted audience
A second significant benefit of local marketing is gaining access to a targeted audience. 
It is much easier to attract a specific audience because they are within the immediate geographical area. 
Using social networking sites, creating blogs on local publications, submitting articles to local magazines, attending events, and collaborating with other businesses, it is possible to reach a wide variety of consumers within a short period. 
This type of marketing will make it easier for smaller businesses to build brand awareness. 
Brand recognition is essential when it comes to building and maintaining a strong reputation in the community.
3 – Online Presence
The third benefit of local marketing is creating an online presence. 
It is much easier to market a local business online than in previous years in today's world. 
This marketing strategy will allow companies to have an online presence to expand their customer base and attract new customers. 
An online presence allows customers to learn about a local business and connect with other consumers online. 
By creating a blog, distributing newsletters, and participating on social media sites, a local business will expand its brand name and generate more traffic that will ultimately increase sales.
Local marketing is an effective strategy for businesses to utilise in the modern marketplace. 
Using strategies that integrate traditional advertising and digital advertising techniques, businesses will reach their target audience and expand their customer base. 
These new forms of marketing will allow local businesses to compete with larger firms in the marketplace. 
If small businesses wish to survive in today's marketplace, it is essential to explore traditional and new forms of advertising that can increase their exposure to their target demographic and increase profits.
Reach Your Marketing Goals With a Local Marketing Agency
Here are the top 5 advantages of hiring a local marketing agency: 
Outsourcing your advertising campaigns to a local marketing agency could help you save money on marketing costs. 
Working with an agency also allows you to share your company objectives and goals with them so that they will need to work as closely with your budget as possible.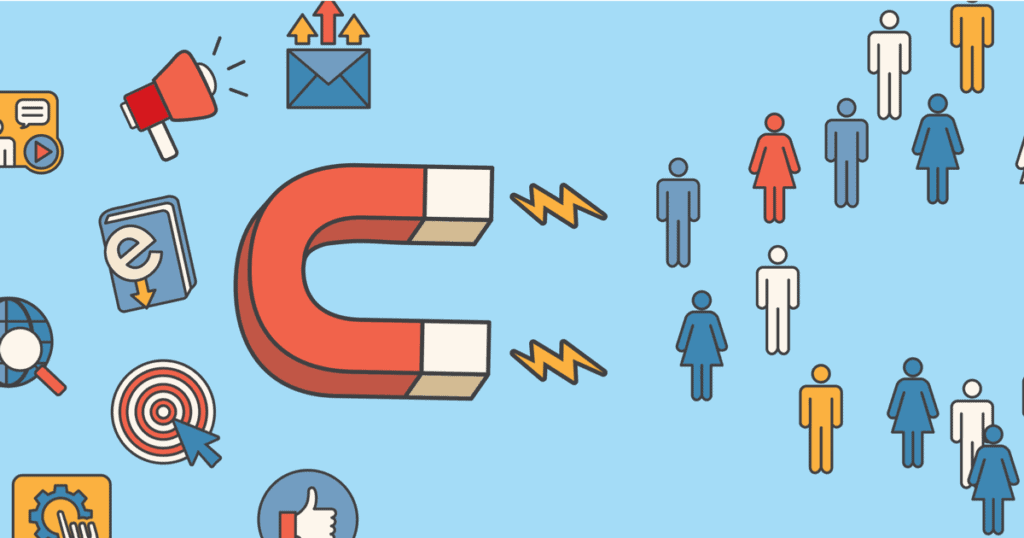 1 – You could save a lot of time. 
Agencies do not have a "one size fits all" mentality. 
They understand your uniqueness, so they will tailor their approach based on the type of business you run and the type of customers you serve. 
They know where to advertise and how to reach your target audience.
2 – They will implement your marketing plan. 
An effective local marketing agency will develop a comprehensive marketing strategy for you that includes all of your current and future marketing plans. 
This will include everything from print ads to direct mail campaigns, from the type of media to target, from how to track your results to keeping track of your metrics, from your follow up on your ad to how you ensure your campaign's success. 
A good marketing agency will be involved in every step of your plan.
3 – They will get to know your clients. 
A top local marketing agency has a large client base and a wide range of clients from which to draw upon. 
The agency will be familiar with your industry and your target market. 
Working with such a service is advantageous because of the wide range of clients the agency may serve.
4 – They will have a better understanding of your unique circumstances. 
Some agencies understand your situation better than others. 
Your situation and what you need may be very different from someone else's. 
An excellent local marketing agency will be able to tailor its services to your needs. 
This will ensure they are putting their best effort forward for your needs, allowing you to benefit from a comprehensive marketing plan that meets your needs.
A digital marketing agency can use all of the latest technology and trends to create an exponential effect. 
These agencies utilise video, images, audio, text, streaming videos, social media, and much more to help create an effect. 
An excellent digital marketing agency understands how to leverage technology and make the most of the newest trends. 
In today's world, everyone is looking for new, innovative ways to enhance their experience. 
When using a digital marketing agency, you can be sure that you will receive a fresh and unique perspective. 
A great agency will use the latest trends to create a marketing strategy that works for your business.
They will work with non-local agencies. 
Some local marketing agencies choose to work only with local clients. 
While building a great marketing plan that works for national clients, clients will gain access to their team and have more options when working with a local agency. 
Working with a local agency also allows clients to expand their business beyond what might be considered "traditional" advertising methods.
5 – A local marketing agency will help you define your audience. 
You need to understand who your audience is so that you can effectively reach them. 
For example, if you sell home furnishing items online, you should not be advertising in local magazines. 
However, if you have home furnishings in your local area, you may want to advertise in a publication geared towards that specific demographic. 
When you work with a professional agency, they will help you determine who your audience is, what advertising media works for them, and choose the best strategy for reaching your audience.
Once you understand your audience, you need to know which advertising media works best. 
A digital marketing agency has the tools and experience to create an advertising campaign that targets your demographic and includes the right advertising types. 
Using the same ads repeatedly might generate some interest, but it doesn't help your goals if the message is muddled.
A digital marketing service will create a cohesive marketing plan that helps you reach all of your goals while maintaining a consistent message with the same flair.
Online Local Marketing Strategies
Online local marketing is not that much different from any other form of digital marketing. 
The main difference is that you're focusing your marketing efforts on local customers, local leads, and local contacts. 
The same principles still apply. 
You have to build trust, keep your customers satisfied, make sure they know you care about their needs and keep them informed about what's going on in your community.
Small businesses can benefit from online, local marketing to develop relationships with their local customers. 
When customers feel as though you're listening to them, caring about what they have to say, and willing to do what they need, they are more likely to react positively when doing business with you. 
If you can develop this relationship, you will find that more customers will go to your website and buy from you because they feel like you genuinely care about your community's needs. 
More customers also mean more traffic, which can lead to an increase in sales.
The Internet has made it easier for people to connect with local businesses. 
People are searching for businesses just like they do with products or services. 
Online local marketing makes it easier for small businesses to get a place on the search engines so more people can see them. 
This is good for everyone involved.
Another advantage of online, local marketing is that it can help you rise above the rest. 
Some companies only get a few searches per month, and their competitors are getting thousands of searches. 
They have to stay above the competition, or they risk slipping through the cracks. 
In the past, these companies could be ignored by search engines. Today, people are searching for local businesses just like they do the big national chains. 
As long as you are included in the search results, you can be assured of having customers.
It will help if you plan your online local marketing efforts. 
If you don't plan, you will likely make some mistakes that cost you money. 
Your first mistake might be thinking that you don't need to advertise. 
The truth is that without advertising, you won't have any online local marketing efforts. 
You need to make sure that you are reaching out to the right customers.
Once you have the proper advertising strategies in place, you need to start working on your website. 
Most online businesses fail to take advantage of social media because they believe that traffic will flow through social media. 
When you are using social media, there is a process for building your online local marketing strategy. 
Social media marketing requires a little work on your part. 
You need to make sure that your website catches their attention and entices them to click on your product or service info.
If you already have an online store or are planning to open one, it is essential to get involved with the local social media community. 
By participating in social media, you will have the chance to build your online business by gaining exposure to your target audience. 
Social media is just another way to gain exposure and increase your online store traffic. 
You will be able to see real results in your online local marketing efforts once you make this step a part of your strategy.
To make your online local marketing efforts successful, you need to have a successful website and be consistent in your online promotions. 
Using directories, social media, and online store directory submissions is a great way to increase your online business visibility. 
If you are not getting the results you are expecting, look at the tips above. 
These tips will help you to find more local customers looking for your products and services.