How to Define & Identify Your Core Brand Values
It's easy to think you know what your core brand values are and then to proceed down the path of focusing on what you want your brand to be. You need to define these core brand values and make sure you're focused on them every day.
Your core brand values provide the foundation for your brand and business. You have everything you need to build your brand when you define your values. You get to communicate them to all parts of your business.
So what is your brand? Your company name, logo, tag line, and website are part of the brand. But what about the rest? That's where it gets interesting.
What makes you different from others in the same field? What sets you apart? What are you known for? All of this has to be defined by you and your team. The process of defining your brand is critical. And if you don't get it right, you may not understand why people choose you.
In other words, you may not know how to convert leads into sales. But once you do, you'll be well on your way to running a successful business.
Defining your core brand values – principles that govern what you believe in, who you are, and why you do what you do – is one of the most important questions every leader needs to ask and answer.
1 – Understand what makes your business unique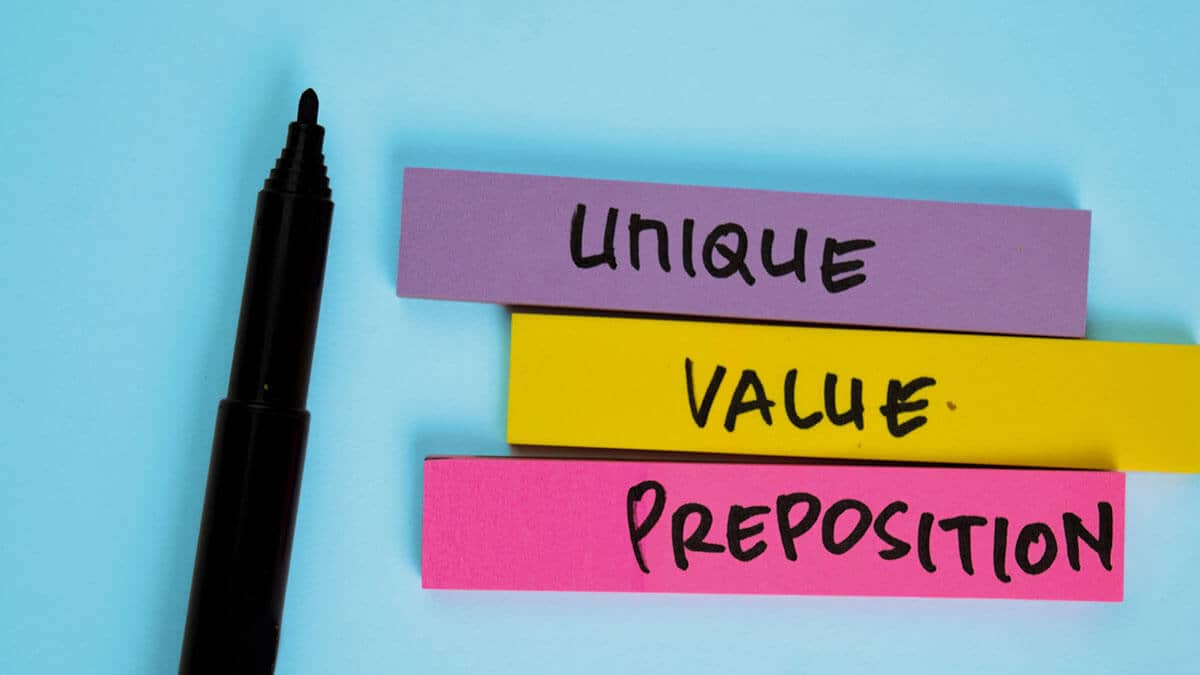 Understanding your customers' needs and challenges is the key to building a successful business. But not many business owners know how to understand their customers and what makes them unique. This can make it challenging to create products and services that fit their needs.
There are several ways to understand your target market and their needs better:
Focus groups
Customer interviews
Market research
Market research gathers information about your customer's needs and motivations through various research methods. The main goal of market research is to determine if there is a market for your product or service.
You can gather market research information by conducting surveys, focus groups, and interviews with your customers. These can help you identify your customers, what they like about your product or service, and what they don't like. You can use these findings to make product improvements or add new features.
The best way to conduct market research is through surveys. Surveys are a simple and easy way to gather data. They are often used to ask people about their buying habits and lifestyles.
Surveys can also help you determine whether you're missing out on opportunities to improve your product or service. For instance, you could ask people to provide feedback on your products or services. This could give you ideas on how to improve your product or service.
Another survey that you could conduct is a customer satisfaction survey. This can help determine your customers' thoughts about your product or service. You can ask them how satisfied they are.
A common type of survey is the product review survey. In this survey, you can ask your customers to provide feedback about your product. It can be a beneficial way to get honest feedback from your customers.
Focus groups
Focus groups are group discussions that happen in person. Participants talk about their experiences with your product or service.
Participants discuss their likes and dislikes about your product or service and how you can make it even better.
You can conduct focus groups with your customers. You can also use focus groups to determine what your customers would like to see improved about your product or service.
Focus groups are an excellent way to gain insights into your customers' needs and wants. However, you need to remember to stay objective during the discussion. Otherwise, you might end up saying biased things.
You can conduct focus groups in person or online. You can easily reach more people by conducting a focus group online.
Customer interviews
Customer interviews are one-on-one discussions between you and your customer to understand their pain points, business goals and challenges. They help you get in-depth information about your customers' problems and how your product or service can solve them.
You want to understand your customers' pain points, business goals and challenges, and how they use your product or service. The questions should be relevant to your customers' problems with your product or service.
The goal of the interview is to get the most out of the customer and understand their needs. This helps you build better relationships with your customers and helps you sell more.
Before you start conducting customer interviews, you must be aware of some important things: You must be aware of your product or service and its limitations. This will help you determine what type of questions you can ask. Your product or service must be in high demand. If your product or service is not in high demand, then there will not be any business opportunity for you to conduct interviews.
2 – Identify your core brand values
Identifying your core brand values is key to building a successful online business. It's also a process that should be done regularly. Once you start this exercise, you will never forget what you've learned.
It is essential to understand the difference between your core brand values and the core values of your clients. The former are the attributes that represent the identity of your business. They will influence everything that your business does. The latter are the attributes of your target audience.
Identifying your core brand values means thinking about your customers and determining the things that are most important to them.
Brand Values Definition
When people think of a brand, they think of how a company communicates who it is and what it stands for. This is why it is essential to understand what you're trying to communicate and how you want your business to be perceived.
There is no standard definition of a brand, but we can say that it is the sum of all the associations, emotions, attitudes and beliefs that make up a company's identity.
A brand is something that a person or group of people knows, even if the brand itself doesn't exist. It's a set of feelings that people have towards a specific business. When people think of a particular business, they often think of its brand.
The first brand identity that a customer perceives is usually your logo. A logo is the face of your brand. It is the symbol that represents your company. You should design a logo to be instantly recognisable so that it can easily represent your business.
Another example of a brand value is your mission statement. Your mission statement is your company's goal or the purpose behind your business. It is what you are doing. An example is: "We help businesses grow through digital marketing."
In many cases, companies will use a mission statement to describe their core brand values. Your mission statement should reflect the company's values.
Understanding your core values is a critical step in creating a brand. It helps you understand who you are and what you stand for. It is also a key ingredient in developing an effective marketing strategy.
Core Brand Values Examples
Your company's core values should be written down and displayed somewhere everyone sees them. These brand values should be consistent throughout your organisation. You should also make sure that they are communicated clearly to your employees.
Here are some examples of core brand values:
We value teamwork
We're open to new ideas
We work hard
We provide excellent customer service
We're trustworthy
We deliver quality
We respect people
Once you have established your core values, you need to define each.
3 – Discover who you are as a Brand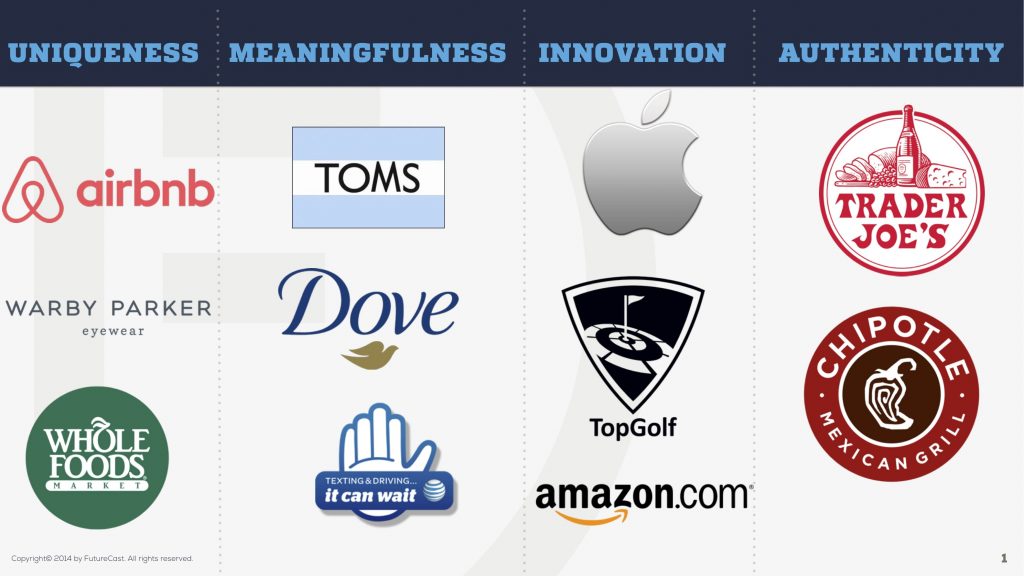 Let's examine what you can do to discover who you are as a brand.
First, you need to be clear about your brand. What do you want your brand to represent? Why do you want people to remember you? What makes you stand out? Is it your logo, product, service, or personality? Whatever it is, you need to be clear on it.
Then, you need to work on your brand's identity. Identity is the way your brand represents itself to the world. Your brand's identity should be consistent and recognisable. So, for example, if you have a company logo, it should always be the same across all media.
Then, it would be best to decide what your brand stands for. This is the core of your brand. It can confuse your customers if you don't know what your brand stands for. So, ask yourself these three questions:
What does your brand stand for?
Why does your brand stand for that?
How does your brand stand for that?
These three questions will help you understand what your brand stands for. You can start creating your brand when you're clear about who you are and what you're about.
Designing it to work for your business and your customers is crucial. For example, if you sell clothing online, you'll need different designs for men's and women's clothing.
So, you need to be creative in your branding. You can use logos, colours, fonts, and even illustrations to make your branding unique.
There are two main types of branding: descriptive and prescriptive. Descriptive branding is about describing your brand. It's all about your products and services, but not necessarily your identity.
Prescriptive branding is about telling people what you are. It's all about your identity, not your products or services. If you want to be able to tell your customers what you are, then you need to be clear about your brand.
When you're done with branding, you need to get feedback. Talk to your customers, and see what they think. Ask them why they like your brand, what they don't like, and what they think you should improve.
4 – Find out what sets you apart from competitors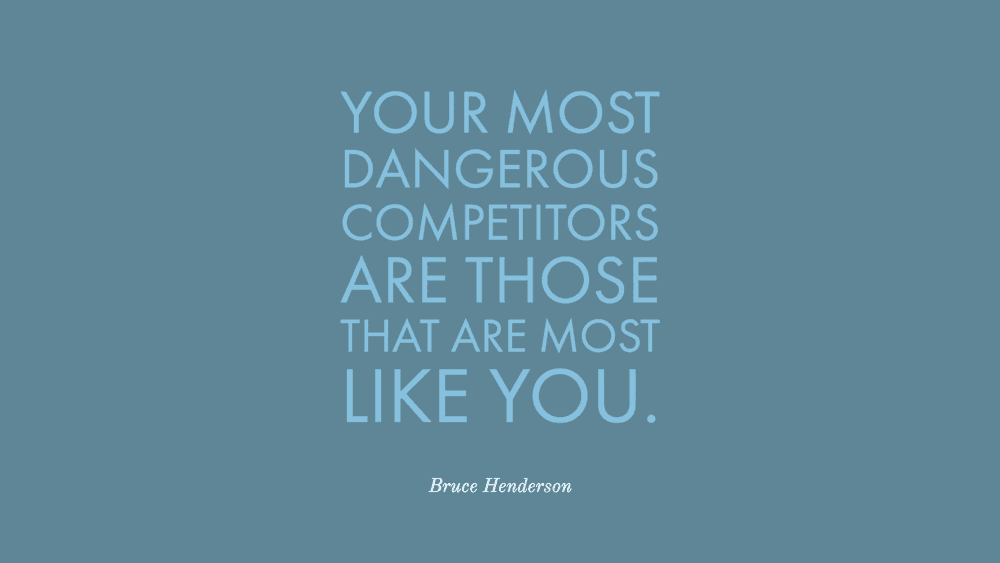 When starting a business, it's easy to get distracted by the details of day-to-day operations. But, some aspects of your business are so crucial to your success that they need to take up your attention. These include your company's brand values, culture, target market, products and services, and branding.
You must first understand your business to determine what differentiates your brand from competitors. Then, you can start working on your business's key strengths and unique selling points.
Understanding Your Business
Before you can figure out what sets your brand apart, you must know whom you are trying to serve. This is important because you want to develop a marketing strategy that reaches your target market.
The following steps will help you better understand your business.
Analyse Your Customer Base
Start by looking at your customer base. What type of customers do you currently have? Are they loyal, or do you have customers who come and go?
Next, look at the size of your customer base. How extensive is your customer base? Is it growing or shrinking?
In addition, consider the average time that customers spend with you. Do you have customers who stay with you for only a few months or years?
Find Out Who Your Target Market Is
After you understand your current customer base, look at who your target market is. Whom are you targeting? Who would buy your products or services?
Once you have identified your target market, you can begin to focus on building your brand's unique selling points (USPs). USPs are the things that make your brand different from the rest.
These include your products or services, prices, features, locations, employees, and other aspects of your business.
Develop Your Values and Culture
Your values and culture are the beliefs that guide your business. They influence every aspect of your business, from your hiring practices to how you conduct your business.
Values define what you stand for and why you do what you do. In addition, they help you explain to the public why your business exists. Your company brand values should also help shape your culture.
Culture is the way that your employees operate. This includes the way they behave, communicate, and work together. Culture also influences how your business interacts with its customers and partners.
To understand your brand values and culture, ask yourself a series of questions.
What values do you want to instil in your employees?
Why do these values matter?
How can you use them to guide your business?
5 – Know how to measure and define success
Brands are measured by their ability to grow in today's digital world.
And it doesn't matter what kind of business you're in — whether it's fashion, technology, education or anything else — as long as your business has the opportunity to grow, it's a win.
But it's not just about growing your company; it's also about how you define success. And that's where Brand Success comes in.
Let me share the five key things you need to define and measure brand success. You'll hear why you should be thinking about brand success instead of simply thinking about growth.
The five elements of brand success
You should define your brand success around five essential elements.
1 – Your vision
You know your brand's mission — what you want it to stand for. You also know what you don't want it to stand for.
For example, if you're a clothing brand, your vision might be that you want to be seen as a fashion leader, but it may not include selling your clothes to overweight people.
That's not a brand success. It's your vision. And it should be focused on what you want to be known for.
2 – Your values
Your values are those guiding principles you use to decide how you act as a business. They guide how you work, what you do and how you treat others. They're at the heart of what makes your business unique, so they must reflect your brand's personality.
3 – Your mission
Your brand's mission is your vision in action. It's the core of your business.
It's your promise to customers and the world. It defines what you are and what you do and is the core of everything you say and do as a business.
4 – Your brand promise
Your brand promise is your promise to customers — the experience you deliver every time they interact with your brand. And it's what keeps them coming back for more.
Customers can use a clear call to action to understand and trust your brand.
5 – Your brand promise is the core of every customer interaction.
You might think your brand promise is simply what your company stands for. But it's much more than that.
It's the promise you make to your customers when they first engage with you and the promise you make to them repeatedly. It's the thing you say to them when they are trying to buy your product or service. And it's the one thing people will never forget about your brand.
When it's strong, it's memorable, it's trustworthy, and it helps you differentiate yourself from your competitors.
6 – Identify the most critical traits in your brand ambassadors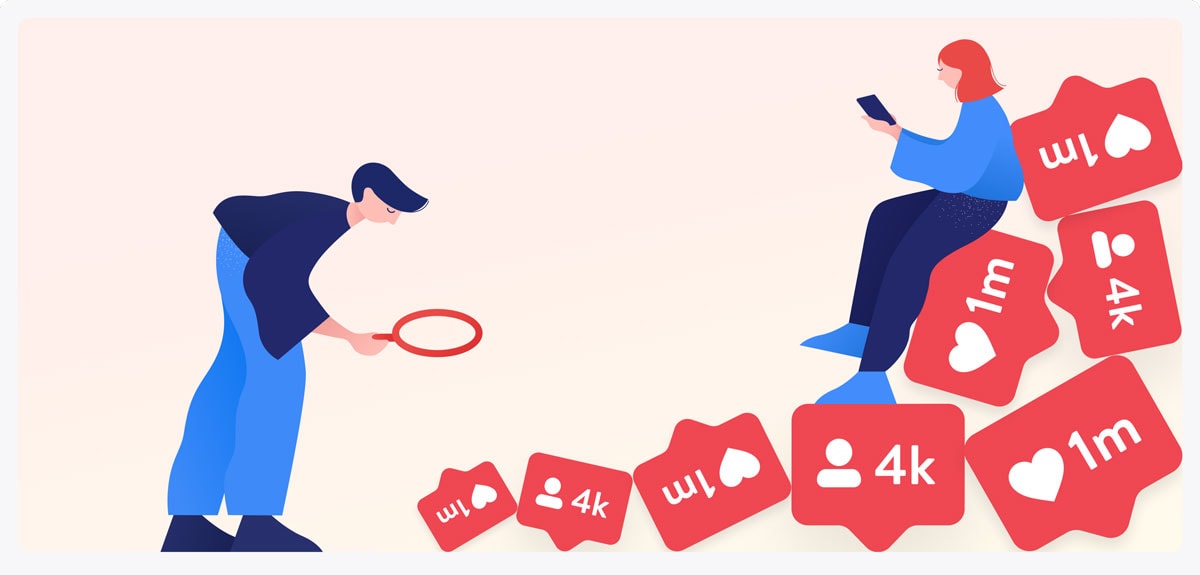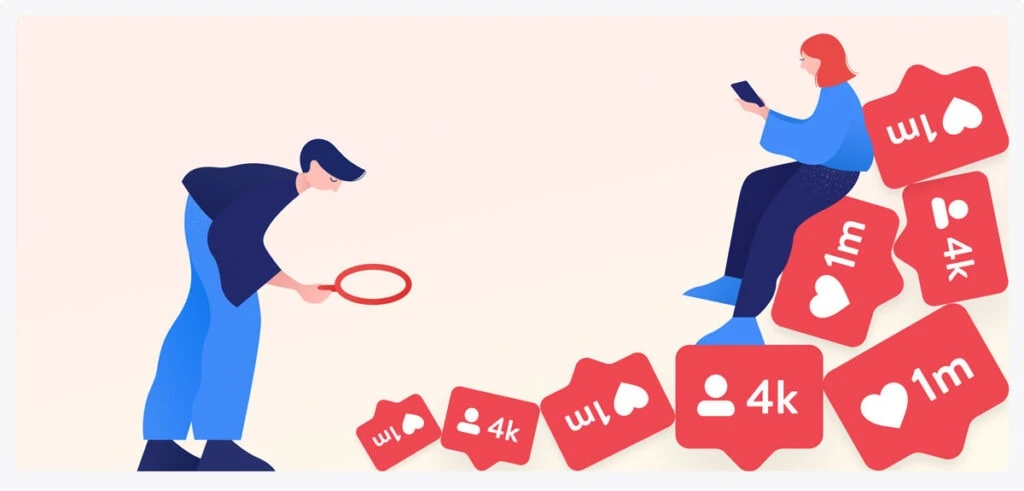 People don't know the importance of their online reputation. But it has become imperative now. We are living in a digital world.
If somebody knows your business and wants to harm your business, they can easily access your business information online. They will expose your business profile to the public. So it would help if you did everything to keep your business safe online.
Every day new brands come into the market. And it is essential that you choose a good brand ambassador to promote your business.
You can hire one or use one of the top freelancers. You must ensure they are trustworthy and have all the qualities needed to promote your brand. These are the most critical traits in your brand ambassadors.
1 – Trustworthiness
The first trait that every brand ambassador should possess is trustworthiness. Brand ambassadors should be trustworthy in every way possible. People must trust them.
A trusted person is someone who is known and respected by his peers. So it is vital to look for someone whom his peers trust. He should be someone who does not ask anything in return. Someone is always ready to help you with whatever you need.
It is tough to find such a person because many people may say they are trustworthy, but when it comes to earning money, they are not.
So if you are looking for a trustworthy person, try asking your friends or colleagues. They will give you a good idea of what to look for.
If you cannot find any person among your friends or family, you can find them online. You can simply search for someone in the market. You will get plenty of options.
After you have identified the best candidate for your brand ambassador job, you can begin to work with them. You can discuss all the terms and conditions. This will help you avoid any disputes later.
2 – Integrity
Integrity is another important quality in a brand ambassador. Integrity means that you cannot do something dishonestly. As a business owner, you must ensure that your brand ambassador does not indulge in unethical activities.
Brand ambassadors should never be dishonest. They should be truthful at all times. If they tell you something, then they should stick to their words. This will help you gain trust and credibility in the eyes of your target audience.
If you are unsatisfied with your brand ambassador's honesty, you can terminate the contract immediately. It is better to be safe than sorry.
3 – Passion
Passion is the last trait that your brand ambassador should possess. If they are passionate about what they do, it will be much easier for them to promote your brand. If they are passionate about what they do, it will be much easier for them to work on your behalf.
Your Brand Ambassador should be able to make your product look good. They should be able to help you get new customers and drive sales by showing people how fantastic your product is. Your Brand Ambassador should be friendly. Your Brand Ambassador should also not talk down to people; instead, treat everyone with respect.
7 – Understand the power of your emotional brand
The power of your brand is not limited to your logo, website, tagline or social media pages. Your brand represents your business vision and how you feel about it. It is your emotional brand.
Emotions drive actions. We all know that people buy things based on emotion. Some people are swayed by advertising, others by peer pressure and some by their gut feeling. Your brand is no different.
It's all about what you think, feel and believe. Your emotional brand drives your decisions. If you are not confident about your business and feel like your brand is losing ground, you can change this by making a few adjustments.
1 – Make your brand more human
It's easy to forget that your brand is not only about marketing and advertising. People will buy into your brand if they believe in it. They buy into it because it reflects how they feel about themselves, the world around them and the world beyond them.
So, how do you make your brand more human? – by being more relatable and real. When you are being authentic, people will see you as genuine. They will buy into your brand because they feel that they have a connection with you. They believe in you and that you're on their side.
Make sure that you share your experiences and challenges. It will help you connect with your audience, build trust and grow your business.
2 – Use the power of storytelling
Stories are powerful. We use them to educate ourselves, entertain ourselves, and understand each other. Stories are not just for kids.
They are a way of getting across the key ideas and feelings that you want to convey to your audience.
You can use language that speaks directly to the heart when telling stories. Research has shown that we automatically think of what we want to say next when we hear stories. This is a powerful tool that you can use to build your brand.
3 – Use emotion to create empathy
Empathy is about understanding the emotions behind the messages you share with your audience. By being empathetic, you can understand what your audience is thinking, feeling and experiencing.
It's about giving someone else a voice. When you do so, you'll find that they start to feel more connected to you, and they will trust you.
4 – Be bold. Be brave. Be you.
Don't worry about what others are doing. Be true to yourself.
Don't be afraid to share your experience. Sharing your experience and challenges will help you build your brand and attract more customers.
Conclusion
The core brand values represent the qualities that distinguish you from your competitors. When you know what those core values are, you can communicate them to your customers and prospects. You can't be everything to everyone, so you must focus on being the best at your work. But, you need to know who you are first because that defines your position in the marketplace.
You must communicate these values consistently and honestly. You need to articulate what makes you different from your competitors and what makes you valuable to your customers. To help you create your core brand values, consider the following questions:
What do you want your audience to do or achieve?
Who is your audience?
How does your product or service help your audience?
What are the values and beliefs that guide your business?
What do you stand for?
What's important to you?
How do you live your brand values?
Who is the ideal customer for you?
What do you want your employees to deliver?
How do you want to be perceived by your target audience?
Start your branding and marketing strategy by identifying your core brand values. Then define what you stand for.