Brand Storytelling – Why Brand Stories Succeed Or Fail
Brand storytelling has taken marketing and advertising to new heights in the last few years. 
As the world gets driven by technology, the human touch is getting bleaker with each decade. 
This leads to a high impact comeback for humanity in this digital age. 
This is where brand storytelling comes into the picture.
A business gradually stops appearing on the map once it becomes faceless. 
These so-called brand stories are the faces of the brand. 
As a company, you need to keep up with the track in marketing by engaging your audience on a much deeper level than before.
What is Brand Storytelling?

Brand storytelling is a straightforward narrative that is weaved with emotions, facts, and thought-provoking messages about the brand or the brand's notion. 
With brand storytelling, you are not just selling customers reasons to buy your products and services, but you share a story behind your brand. 
This story may be about how it all started or why your brand matters.
Your brand story is not just going to be the history of your company but something much bigger. 
90% of buyers who read positive customer success content claim it influenced their purchasing decision – Wyzowl
It is a feeling that you are sharing with your customers, something that will make them understand the emotion behind the making of the brand and the impact it will have when they buy your products and services.
Why do You Need Brand Stories for Your Company?
We all love a good story. 
When it comes to choosing facts and figures against a great storyline, the latter has a sure way of staying embedded in our minds. 
That is the kind of effect you need people to remember your company by. 
Brands who can successfully target consumers based on these shared values are ones who will ultimately win their attention and dollars. – Marketing Insider
Brand stories include your company name, logo, and tagline to remind customers why they should care about your brand. 
The power of a great brand story grows when you make it all about the customers more than yourself.
According to studies by Headstream, 55% of people are bound to consider buying from those brands that have powerful brand stories. 
These stories will be further shared, out of which a fraction of them will buy the product on hearsay.
Here are some reasons why your company needs a good story for company expansion.
1 – People connect to emotions more than words
When your story resonates with your customer's emotions, it makes them take a moment to think about the product after the story is over. 
The emotion may be joyous, cheerful, or sad; it will make your brand more humane. 
This creates in your customers a confident trust in your business with their time and money.
2 – Stories make your brand more human
A story takes you on a journey of hope, despair, and redemption. 
Integrating this format on your brand makes it more connected to the human mind. 
The vulnerability of your brand story allows a better connection between your customers and your brand. 
The emotions of your story imbibe empathy and faith in what your company offers. 
All you need is to stay true to the story and be genuine in your words.
Why does Brand Storytelling succeed?
Consumers respond to brand stories when they are at the stage to make purchases. 
Most decisions are made based on emotions more than rationality. 
The vulnerability of your brand story plants the seed of empathy on the customers, which has the potential to gain their faith in your products and services.
The best way to reach a customer who's deciding what and when she'll buy is to stop pushing your products so hard and focus more on why your business exists at all. – Scribewise
Here are some reasons why brand storytelling succeeds:
Data-driven Storytelling
Data-driven brand storytelling involves finding ways to build a business relationship with your customers using figures and insights. 
In simple words, you collect data and create a story that will motivate your target customers to purchase your products or use your services.
You have in your hands the statistics to know the demands of your customers, which give you leverage to offer them precisely what they need. 
Inculcate those statistics in your stories and create a memorable compilation to gain faith from your customers.
This data-driven tactic is precisely what WP BrandStudio, an in-house branded content department of the Washington Post, employed for conceiving brand storytelling for Optum, UnitedHealth Group. 
WP BrandStudio first created a three-way intersection where the editorial insights, cultural insights, and brand insights met. 
By using these data, they were able to develop a multimedia piece that earned not only high engagement but also generated high organic traffic.
Customer-centric storytelling
Things become more interesting when it is about customers and not about your company. 
The approach centred on customers is an effective way to up your game in marketing.
Focus on their needs, struggles, and even some experiences that are factual. 
Turn your customers' stories into your marketing assets to increase your sales rates. 
Lead your brand storytelling with the needs of your customers. 
Making the perspectives of your customers paramount will make them feel a part of your brand. 
However, don't forget to mention your products and services as a secondary focus in your narrative.
This storytelling strategy excels because it humanises a brand and shows products in a way that resonates more with the audience. 
And that's what Tesco has done when creating a storytelling campaign for Food Love Stories.
Tesco's storytelling succeeded in serving multiple purposes: Offering genuinely valuable content as recipe ideas and also connecting with a broad audience by outlining a diverse set of people. 
This campaign worked because the situations and people it referenced were relatable and believable.
Keeping your content honest equates to authentic storytelling. – Marketing Insider
Brand Storytelling Serves as News Outlet 
What if the people who were looking for industry-related news came to acknowledge your company's website as one that provides news? That would be great, wouldn't it?
Dan Hatch and Sarah Mitchel, Typeset's co-founders, were able to do this with Traction News, which is an industry news website owned and run by Tireweb Marketing. 
Reasons Why Brand Storytelling Doesn't work
There are so many advocates out there who stand by the idea of using brand narratives to grow their company. 
But with every positive aspect, there is a negative one, as is the same with brand storytelling.
Every brand is ready to tell a story in a detailed presentation. Do they overdo it? 
Maybe that is one factor that turns off a consumer when you go overboard in sending a message through an overcooked story.
Brand storytelling works for a specific group of people, which keeps the realm of their target audience limited. 
The extensive information you are giving through a brand narrative may not be relatable to the mass generally.
Here are some reasons why brand storytelling fails.
Lacks Authenticity
They are not entirely believable. While trying to create a significant impact through the narrative, brand stories tend to get implausible in their presentation. 
An example of this would be Jaguar's Jose Mourinho Ad, where an unflattering amount of time is devoted to exploring the things that make him tick all the while spewing forward a series of vain sports clichés. 
The advertisement ends on a low note, with Jose proclaiming himself as "special." All in all, the campaign lacked believability and authenticity.
It is a given that companies spin the truth to create an attractive package to grab attention. 
There are so many brand story creators wooing their audiences with a little bit of truth and a whole lot of exaggeration. 
Consumers are turning to social media for more transparency rather than brand ads.
Not Relatable to Most People
They are not native to most people. 
Most narratives are sticking to global targets and in that they fail to execute the native content. 
This is something the company cannot adapt to. 
Staying global means covering a large area of the target audience; staying local means staying in a limited area. 
This causes the consumers to draw out their faith in the non-local representation of the brand. 
The brand stories still stick out like ads rather than a story that might be relatable to you. 
Our brains are hard-wired to skip ads of any kind, and when the brand stories fail to touch our native stream, we cannot help but ignore them as well.
Fails to Meet the Customers' Expectations
Your target audience has a particular image of your brand in their head. 
Consequently, when you put forth a story that fails to keep up with that image, it is highly likely to fail – even if it's exciting and well-told.
For instance, Lyft put out a brand story some time back (which has been deleted now) about their driver giving birth while working.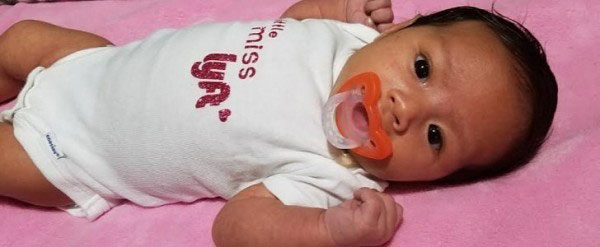 What the brand wanted was to deliver an inspiring message concerning the entrepreneurial spirit: look, despite being nine months pregnant, this woman kept working and driving!
And it backfired spectacularly. Why did this story fail? 
Lyft has established itself as a "friendly neighbourhood", and they don't stress the entrepreneurial aspect as much compared to its competitors. 
The storytelling campaign contradicted the brand's image, and as such, it failed to influence its target audience. 
We Conclude
To make a great brand storytelling campaign, you need content that is relatable and authentic. 
While you cannot help but wait patiently to see your company grow, the result will be sweet. 
Engaging your audiences and giving them faith requires an impactful message through your narratives rooted in the truth.
We connect, engage, and are moved… to tears, to laughter, to anger, to sympathy, to action. "Storytelling is one of the most powerful ways to breathe life into your brand and is also one of the main components of a solid content marketing approach." – David Campbell, Right Inbox.
Author Bio: Robert Jordan, a seasoned marketing professional with over ten years of experience, currently working as Media Relations Manager at InfoClutch Inc, which provides a technology database for your marketing campaign. His passion is writing. Now he works at Studyclerk as a content creator.