How Visual Storytelling Can Lift Your Brand Into Your Customer's Hearts
Stories bind us together in communities, helping us communicate complicated messages with minimal effort.
Visual media has a much more immediate impact than text, conveying themes across social and even international lines.
Given the efficacy of its parts, visual storytelling couldn't fail to be a potent weapon.
Used well, it could be the cornerstone of your brand strategy, helping you to bring in new followers and solidify meaningful loyalty.
In this piece, we're going to look at why emotive branding has become so important, then consider how you can create and distribute visual narratives to set your brand apart from the competition. Let's get to it:
What Is Visual Storytelling?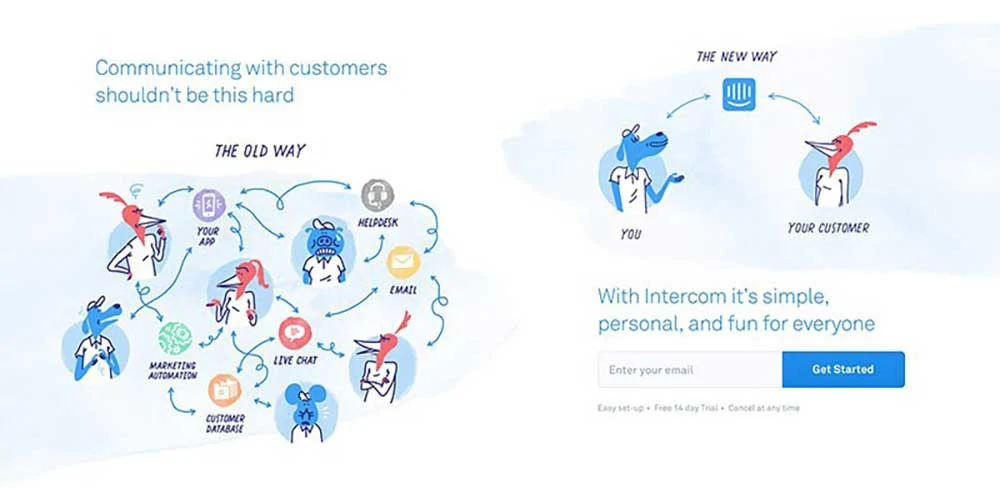 Visual storytelling is the process of weaving together images, sounds, feelings and ideas to tell a story. 
Visual storytelling is the most widely used method for teaching children in the education system worldwide. 
There is no better way to learn than by being shown and helping to create a world that you have never seen before.
A visual story is also known as a micro-interaction. 
The main story may also be told using still photos, illustrations, video and sound, and is enhanced further by music, voice and various other elements. 
A visual story is an interactive experience between the audience and the storyteller (teacher or brand). 
Visual storytelling is widely used in the New York Times' write-ups on different topics. 
This has been the subject of much criticism from some quarters, as it seems that people are more influenced by the images rather than hearing or understand what is being said. 
However, the critics must remember that these accounts are only present in the written medium. 
What is visual storytelling does not lie in what is written but in what is seen.
Why you need customer affection to thrive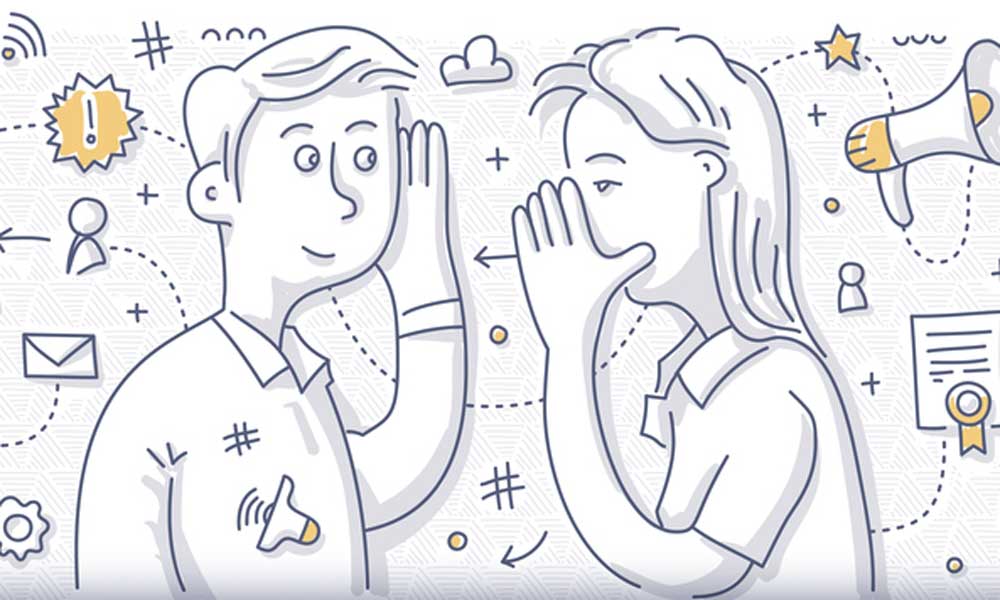 Years back, way before the arrival of the internet changed the game, most people's romantic options were limited to the communities around them.
If a lonely singleton wanted to meet someone, they'd need to go to social events and hope to run into someone appealing.
This stark truth sent a clear message: if you find someone you like, go for it, and settle down.
Then the online world became mainstream, and along came online dating in many types and formats.
Everything changed for daters. They were no longer practically limited to their close social groups — all of a sudden; they could get to know, see, and talk to people from halfway across the world.
Moreover, if they had particular preferences that would previously have damaged their chances, they could likely find suitable candidates somewhere.
I bring this up to open this piece because there's a clear parallel to be drawn with modern branding.
It used to be that shoppers would stick with certain brands because they were cheap, convenient, or high-quality, and there were few obvious alternatives to complicate things.
Not so today. The internet grants all the buying options you could dream about, and most brands are fundamentally replaceable: if someone else can make a better offer, it'll be taken.
So if you want to win sales consistently, it isn't enough to put the best offers together from a practical standpoint, because competitors will always appear to undercut you and tempt your customers away.
It would help if you also got people on your side — to win minds and hearts.
What makes visual storytelling so impactful
Let's say you're ready to embrace this modern approach to branding, accepting that a positive reputation will do more for your success than all the limited-time discounts you can provide.
Visual storytelling is something that smart marketers have used for a long time, and with the tech now available to even the smallest startup, it's something anyone can use to great effect.
What makes it so useful? Various things set it apart from other forms of marketing, but these three, in particular, are worth highlighting:
It holds attention very effectively.
Visuals catch the eye online, far more consistently and rapidly than text can.
There's so much to see on the average page, and you can double or triple it on social media channels, leading to internet users idly scrolling through scores of posts.
A carefully-selected image (or even a video, if possible) stands a chance of causing someone to pause for a closer look.
It can be powerfully emotive.
Our emotional states hold enormous sway over our decisions and actions, and visual storytelling has a way of bypassing our accumulated cynicism.
There's a reason why nonprofit organisations put so much time into producing video content showing the results of their efforts — merely writing about them, listing stats about lives saved and diseases prevented, wouldn't come close.
It allows a tremendous amount of creativity.
Now, writing indeed has almost as much potential for creativity, but that only helps if people read it — and even if that transpires, vocabularies differ significantly, so whatever you write might not mean much to members of your audience.
Visual stories can be told with real-world footage, cartoons, CGI, words (whether as subtitles or as parts of the stories), shapes, and layouts of all kinds.
These reasons by themselves are sufficient cause to treat visual storytelling with the respect it deserves.
With that noted, let's move on to how you can implement it to your advantage.
Deciding which stories to tell
Before you can start creating visual stories to bolster your brand, you need to figure out what stories you're going to tell.
The presentation goes a long way, but it's always the quality of the story that makes the most significant difference.
Here are some stories that are still worth telling:
Why you do what you do.
There's a motivation behind every business, and it's often something worth recounting.
Admittedly, if your goal was to make money, then it might not be the best choice… however, then again, if you used it as a jumping-off point with a dash of comedy, people would probably find it endearing.
How you've grown your brand.
Building empathy for your company is vital, and a great way to do that is to tell the story of how you've grown from a startup and overcome obstacles along the way (HubSpot has a great guide on composing a brand story).
People can relate to that process, and if you can demonstrate your resolve and passion, it'll attract much support.
What your products/services could achieve.
What's the best-case scenario for what your brand brings to the table?
The perfect use of your products, or ideal situation for your services? Come up with a story to illustrate how you can solve problems for people.
How you're already helping customers.
If you can convince any of your happy customers to share their stories, they'll be extremely potent for your marketing campaigns.
You could have them appear in videos, or add some anonymity and use their results for infographics and animated sequences.
Of course, choosing the style of the story is just the first step, because you then need to write it (you'll end up representing it visually, but you still need the core narrative set out).
Have you ever written a story before?
Think about the best books you've ever read: how they drew you in, kept you interested across chapters, made you empathise with the protagonist.
One of the best examples of a business that writes books to build their brand is Basecamp.
Providers of a real-time communication tool that allows teams to collaborate on projects, Basecamp has currently written five books, including the New York Times bestseller Rework.
Management books have a reputation for being boring and jargon-heavy.
However, Basecamp has found success by writing funny books that entertain and engage at the same time as offering practical advice on what works in their company.
Using first-hand experience, your company can do the same by telling stories that are packed full of unique and actionable advice that readers will not find elsewhere.
You don't need to use anything explicitly about visual storytelling, because that's about implementation, not design. If you're not sure where to start, there's a good step-by-step process at Jericho Writers about how to write a book, and most of the points apply whether you're writing a novel, a short story, a narrative poem, or a marketing video.
Something that's particularly vital is that you show authenticity when telling real-world stories and style when telling fictional stories.
The former is because even a hint of deception or exaggeration can end up sullying your reputation and leading everyone to assume that your stories are invented.
(For a straightforward example, don't show someone using your product for a particular task if it wouldn't work for that. The chances are good that someone will try.)
The latter, meanwhile, is because the worst thing you do with creative fiction is failing to show creativity.
You can write any scenario, include any circumstance, devise any plot twist.
If you don't stand out, then people will assume you're either too scared about the repercussions of being original or utterly incapable of coming up with anything interesting. Neither is good.
Choosing the right format for you
Once you've decided what kind of story (or stories) you're going to tell, you can start thinking about the visual forms that might work for you.
It would be best if you considered not only what will work best for the stories and your prospective customers, but also what you'll realistically be able to achieve.
There's little use in committing to CGI-driven video if you can't afford to pay a design company to create the CGI.
As for how you can frame your visual story, here are some suggestions to consider:
Videos. Whether you create a documentary-style video about a worthy cause, behind-the-scenes footage of your production process, or a set of instructional videos demystifying technical industry matters, video can be hugely useful. It's versatile, powerful, and relatively cheap to make, so it should be your first consideration.
Infographics. If you're telling a story about some mathematical problem or accomplishment, this format can work very well. For instance, you could make an infographic breaking down your charity work over the course of a year — how much you raised, where it went, and whom it helped, etc.
Social stories. Various social media channels allow stories: in that context, they're collections of media, such as sequences of images with text overlaid. If you can tell a story by collating images from throughout a working day, it'll feel incredibly authentic.
Photos. Mainly through sites like Instagram, simple images (whether in isolation or in sequence) can be potent for telling stories. It's all about timing and framing: think about how a photo of someone's absolute exhaustion after a charity marathon can make those who see it feel the required effort and understand something of what they went through.
Themes. You might not have considered this option, but it's underrated. Your website, in particular, has so much room for enhancing visual storytelling through its shapes, colours, navigation elements, backgrounds, and even fonts. Having a compelling "About Us" page is much easier if you have a colour scheme complementing the ideas and passions conveyed through the content — for instance, if you want to get across a commitment to sustainability, green hues and rough shapes offer useful connotations.
Mix and match your story ideas with your formats.
Tell a brand growth story through an infographic, or a customer story through a video.
Be sure to establish stylistic consistency, though — everything from your brand should be recognisably from your brand, no matter the format being used or the story being told.
Wrapping up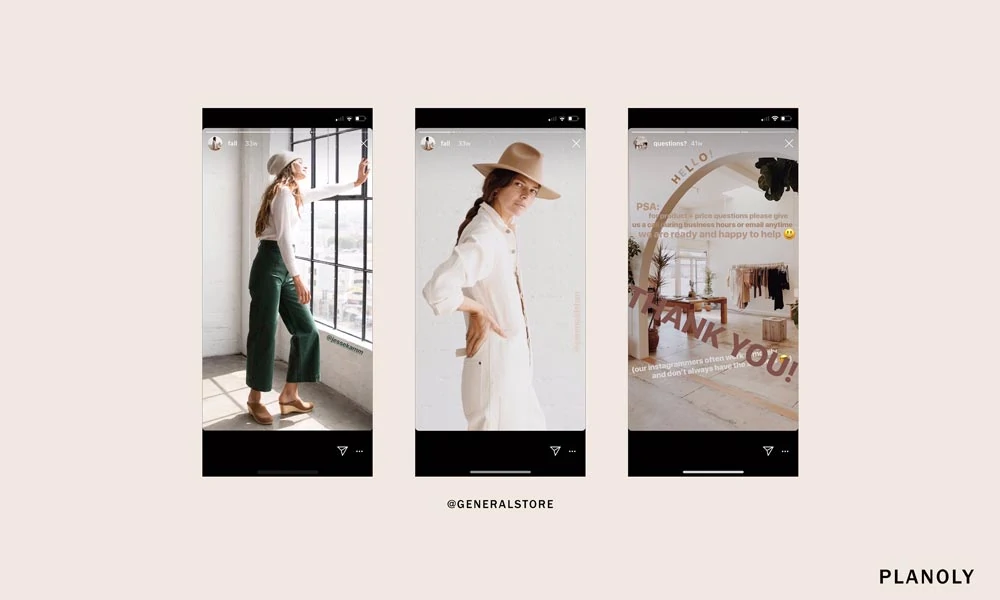 As we wrap things up, let's recap what we've looked at: customer affection is essential in an age of shopper choice, visual storytelling is a great weapon because it holds attention and has emotional impact, and there are plenty of stories you can tell and formats you can use.
Everything beyond that is up to you.
Think about the stories you want to tell, and how you can tell them.
Consider your favourite brand storytelling: what it does well, and where it falls short. And just start experimenting.
Your first efforts might be horrible, but that's all part of the process. Iteration is vital — you'll get there eventually, and the effort will pay off.
Top 10 Books on Visual Storytelling
Sale
Bestseller No. 1
Sale
Bestseller No. 2
Sale
Bestseller No. 3
Bestseller No. 4
Bestseller No. 5
Bestseller No. 6
Bestseller No. 7
Bestseller No. 8
Bestseller No. 9
Bestseller No. 10
Last update on 2022-05-26 / Affiliate links / Images from Amazon Product Advertising API