Top 25 Biggest Mistakes to Avoid When Starting a New Business
Ensure that your startup plan acknowledges the presence of these common mistakes to eliminate them appropriately. It will help you put the right foot ahead to drive growth, revenue, and enhanced business opportunities. Avoiding these mistakes will help you lay a solid foundation and track for sustained long-term growth.
Starting a new business involves hard work, time, revenue, and investment of effort. It includes planning, conducting market research, making financial decisions, and acquiring proper knowledge in relevant domains.
Ensuring proper documentation and fulfilling legal requirements are integral to strategic development. But the process can be privy to mistakes. If you fail to target and eliminate them proactively, you may face negative consequences in the workflow.
Here are the 25 biggest mistakes you must avoid while starting your new business:
1 – Not Having A Business Plan
To bring your startup idea to success, it is imperative to start with a detailed, coherent, and effective business plan. Jumping on the bandwagon without developing a comprehensive plan is one of the most common reasons for failure. However, it would be best if you did not build the plan on unfounded or unrealistic assumptions. Such vague ideas are by-products of preliminary research.
A good business plan must provide a short-term and long-term business overview. You must also include the type of audience you want to target and a detailed analysis of the current trends.
Additionally, when you put together the business plan, identify the risks and competitors. A 'bulletproof' plan must seamlessly tie all the strands of the business model, i.e., the products, services, marketing & sales strategy, customers, internal operations, financial projections, and management team. Avoid jumping in without such a plan in the first place.
2 – Trying To Do Too Much, Too Soon.
A "too fast, too furious" mindset may not be the right approach for you to follow. Moving too fast will not only overburden you, but you will exhaust your resources quickly.
Be patient but responsive to the changes in market conditions and adapt to the latest technologies to automate and streamline the processes. If you plan for a long-term haul, you must pace yourself and avoid spreading yourself too thin. Don't meddle to scale up your business quickly; instead, prioritise stability when starting a business idea.
3 – Fear Of Failure
The fear of failing can immobilise you and therefore resist your movement forward. To overcome your fear of failure, you need to accept it as a part of the process.
Failure is key to your success. Successful entrepreneurs had battled multiple failures before they caught their big break. It is an inevitable part of learning.
Identifying weak points from your failure will guide you toward success. Determination is something that plays a crucial role here. Embrace the idea of failure and reflect upon it on time to reach your full potential.
4 – Not Organising Well
Poor organisational skills can negatively impact your focus and how you oversee the work. Being disorganised can hinder your potential to set your business correctly and bring it to the desired level. It can fail to share ideas, lack coordination, confusion within roles, and slow decision-making. Managing your product inventory and categorising your products are essential when running a new business.
Preparing a proper schedule to organise business activities at the outset is critical to set priorities right and avoid unnecessary complexity, stress, and conflict. Set viable KPIs and ensure that you organise the workflow so that everything remains well-communicated on time.
5 – Trying To Do Everything By Yourself
Doing everything yourself will not work in the long run as you can not manage everything on your own.
Multitasking seems an excellent way to meet short-term goals but will not yield desired results in the long run. Each role and activity demands defined skills and expertise. Therefore, hiring professionals to conduct specific tasks is crucial to getting desired results. 
However, single-handedly managing all the tasks can jeopardise your prospects and lead to burnout. Moreover, it is not feasible. Instead, find seasoned and trustworthy advisors to discuss your business plan. Onboard professionals distribute the workload, reduce the probability of risks and failures and drive high-quality results.
6 – Failing to Monitor Progress
You may gather dust in your business pipeline if you don't monitor your activities and performance. Track your investment, labour use, sales, marketing, and production.
Consistent monitoring of business processes will help you map growth. It provides you with good insights into profits and expenditures. Accordingly, you can make necessary adjustments to stay aligned with your KPIs. It will also help you effectively devise future growth strategies.
Poor progress tracking and management is a recipe for failure. You cannot manage what you cannot measure. Sometimes, you may not want to measure because you might be afraid to find faults. But ultimately, these faults will eat up your efforts. Thus, ensure that you step out of your comfort zone. Monitoring will help you evaluate that your methods are bringing about results.
7 – Keeping Poor Business Records
Another critical mistake entrepreneurs tend to make is that they do not maintain adequate records. Keeping accurate records is time-consuming and labour-intensive, and stakeholders tend to oversee it to save time and effort.
But, poor records management can halt efficiency, suck up precious time, and cause unnecessary stress. It may lead to problems with a rippling effect and be severely detrimental to the startup project. Ensuring timely and updated business records effectively monitor progress and prepare financial statements and tax returns.
Ensure consistent and accurate documentation at all times. It will aid you in decision-making by highlighting opportunities and ensuring transparency. It will also help protect you against any lawsuits.
Documentation tells the narrative of your business. It defines how you will execute the project. Through proper documentation, you can enhance efficiency and enable standardisation.
8 – Weak Priorities
Goal setting is imperative as starting a successful business requires time, dedication, and patience. A laser focus on the mission is more likely to pay off. Hence, developing a defined strategy helps you stay aligned to the priorities without losing sight of business goals.
Remember, strategy equals focus. Start with a list 'A' of priorities consisting of three to four items. Adding more items to the list does not prove to be effective. If the list has more items, each one will get less importance.
Hence, you must ensure that your priorities are well-planned and align with your long-term business perspectives.
9 – Inefficient Time Management
Managing time is one of the most prevalent issues for startups. Entrepreneurs are always pressed for time. They find themselves caught up in numerous obstacles, such that time management becomes a seemingly impossible task.
But it's all about prioritising, right. The key is to set SMART goals. It is a well-known acronym for specific, measurable, attractive, realistic, and time-based goals.
Link tasks to these goals to know what you should prioritise. If you have long-term goals, break them down into specific goals. Try to achieve it in a specified time frame. Adopting such processes will help you in managing time better.
10 – Following a Sporadic Approach
To unlock agility, you must avoid adopting a sporadic approach. What does it mean? The sporadic approach considers business process improvement as a one-time goal. That is, it does not focus on improving continually.
Where does it fail? Business, technology, and market trends are evolving rapidly. You may have documented your processes. But, if you do not input efforts to improve continually, it will fail to make an impact. Hence, you will end up losing out on business opportunities.
Instead of going ahead with a sporadic approach, focus on becoming agile. Agility improves your capability to respond to changes. Becoming agile will enable you to maximise operational efficiency. It supports a 'continuous' improvement culture to help you gain a competitive advantage.
11 – Taking Stress About Competition
While you need to have a fair idea about the competition in the niche market, worrying too much about it can be an unnecessary distraction. It may make you paranoid for no good reason, diverting your attention from the primary purpose.
There is a fine line between building a competitive product/service and being obsessed with competition. Focus on your competitors to make wise decisions about your own business. And understand that your competitors face the same fears and concerns as you. Try to keep the competition-induced stress at its minimum.
12 – Not Having Adequate Knowledge Of The Market And Target Audience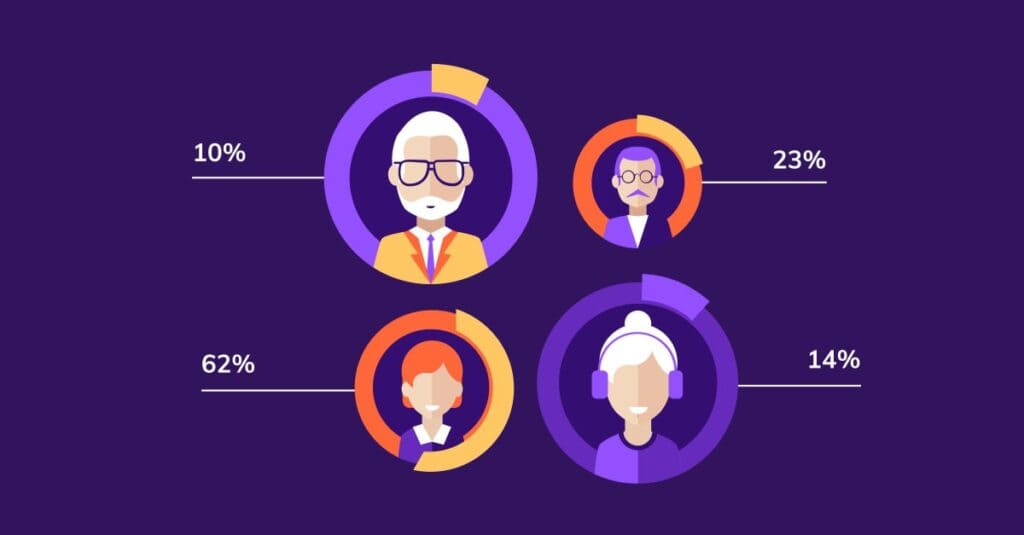 Another common startup mistake is not gathering enough data points about the market and target audience. You are building your product/service for a specific market and customer group. Understanding the market trends and customers' requirements, pain points, and expectations is necessary to target better.
Conducting surveys, gathering feedback, and working on it is an essential part of the process. Otherwise, building relationships and ensuring effective communication with customers will be challenging.
13 – Partnering With Wrong Investors
Investors are valuable entities who provide capital to start a business and assist in the business plan. Since they are profit-oriented, they assist you in investing capital correctly.
Partnering with the wrong investors can be a drawback in the long run. Apart from helping you overcome financial obstacles, they should also help you find a path to sustain and grow.
14 – Undervaluing Your Products Or Services
Often when starting, entrepreneurs undermine their products/services. Not having enough confidence or the fear of failure drives them to price it low.
It can prove risky as undervaluing the value of the product/service you bring to the market can trigger frustration or resentment. Study the market properly before you adopt particular pricing criteria.
Recovering from a bad pricing strategy can be challenging and time-taking. Determining the right price entry point will leave you with a good margin.
15 – Remaining Rigid when Starting a new Business
The marketplace evolves daily, and adopting a mindset that is not adaptable to these changes can be a considerable hindrance. It would be best if you did not become complacent at any point. Even when you gain the customer base, acknowledge there is always a scope for growth.
Consistently monitoring the market is key to determining when to alter the business plan to remain adaptable.
16 – Inadequate Internet Presence
You can find a more extensive section of your customer base online. If you are not investing in building your online presence, you may be losing them to the competitors.
A strong Internet presence makes it easier for ideal customers to discover you. You can also personalise the offerings and incorporate an SEO-based strategy to improve availability and visibility online.
Internet presence allows you to provide customers with quick information. Customers tend to perform a local search before visiting a physical location. If you don't appear in search results, they will go away to other companies.
Leveraging the Internet to improve accessibility to your customers is crucial. Use it for promoting your business in real-time. Building a website can help you achieve milestones in attracting customers and boosting conversions.
You must launch your product on the right online platform to survive and grow. If you select an ill-performing platform, it cannot sustain long-term growth in the market. Research the various available platforms and choose the right one to attract customers and get good selling opportunities.
Don't use too many platforms to launch the product. It may end up creating unnecessary complications. Take your time to understand the social media landscape. The platform you select will depend on your product, goals, and brand message that you seek to communicate. Making the right choice will help position you better in the market.
17 – Overspending and Underspending
When proceeding with your startup idea, you do not have to overspend. It does not always require extensive and overwhelming investment.
However, some business owners consider that they must source expensive and best-in-class equipment, software, or marketing help. Researching effectively can help you find out equally viable and cost-effective alternatives. Preparing a business budget as a part of your strategy will help avoid the overspending traps.
Just like overspending, underspending may result in allocating a lesser budget than required. Not investing in the proper budget can severely limit the potential and result in poor ROI.
Balancing your budget can be a significant challenge but is critical to prevent mismanagement through overspending or underspending.
18 – Launching Too Quickly
To stay ahead in the marketplace, new business owners tend to launch products in the market before it is completely ready.
Bringing an incomplete product that is not adequately tested and validated can impact the credibility and authority of your startup. It may fail to entice the ideal customers, significantly affecting the conversion rates.
Ensure that the product navigates through the entire development pipeline. Employ quality assurance experts to determine that the product satisfies the quality guidelines.
Then, adopt strategic procedures to launch it in the market. Find the right platform to advertise the product to maximise sales. Don't rush through any of these steps.
19 – Being Afraid of Marketing
Marketing is essential to share your products/services with a niche audience strategically. It helps attract ideal customers and bring them to your business.
From word of mouth referrals to traditional advertising and advanced digital marketing strategies, you mustn't ignore its importance and weigh the impact of each to build up an efficient marketing strategy.
How can you overcome the fear of marketing? You need to find your 'marketing voice.' Research extensively. Take inspiration. Don't copy. Observe how others in the niche carry out their marketing techniques. It will help you find your unique voice.
Ask yourself what you find endearing. And, also try to identify how you will gain. Schedule each marketing task in your calendar. All of these steps will help you. Remember not to skip marketing on your to-do list.
20 – Not Investing in Technology
Businesses that do not invest in state-of-the-art tools and technologies will struggle to unlock the desired growth trajectory. Modern technologies can help stakeholders achieve operational excellence and competitive advantage.
From AI to blockchain, automation, and other intelligent systems, technologies provide opportunities to save time and money. Not having a modern tech platform can slow down processes. It will affect your performance index compared to that of your competitors.
Having access to modern technologies can optimise your business. But, if your team faces an intense technology skills gap, it can be a significant drawback. If you do not train your team on how to operate it, they will find it challenging to use it correctly.
Proper training sessions will make your staff more comfortable and confident when using IT resources. It will help improve their efficiency and productivity. Moreover, they can increase their speed and complete projects faster. Thus, besides strategy and technology, the focus should be on people.
21 – Not Valuing Customer Feedback
Entrepreneurs must adopt a customer-centric approach to survive in the ever-changing marketplace. You must look through how they perceive and respond to your business.
Incorporating customer reviews and feedback to address shortcomings and improvise processes should be an integral part of the workflow.
Acknowledge that customer feedback can either make or break your business. Don't shy away from bad reviews. Engage with your customers to learn what they think of you. It can be an eye-opener, enabling you to see beyond the horizon. It will help you rectify mistakes that are affecting your sales.
There's more! Customer feedback can help you prepare for tomorrow's market. It will help you understand what is in trend and what they are eyeing. You may catch a spark somewhere when you input efforts to bring customers' comments to you. It can help you devise engaging marketing campaigns you did not consider before. The possibilities are limitless!
22 – Not Working On Your Business
A known startup mistake is that the owners spend too much time focused on operational, day-to-day work that they seldom make efforts to strengthen their business' long-term growth.
While tackling immediate tasks, they must set aside enough time to plan for the future. Also, they must analyse market competition in periodic intervals to maintain a stable presence in the market.
23 – "Hockey stick" Shaped Growth Projections
In the hockey stick growth curve, at first, the sales grow slowly but suddenly rocket boldly with substantial growth rates. If it is the only projection for your business, it may cause problems soon.
It is better to have specific projections that are conservative that can be easily defended. Create your sales forecast, including those that tend to act conservatively and optimistically and others that reflect your actual performance.
24 – Overpromising or UnderDelivering
Entrepreneurs tend to dream big and cast a vision of what could be. But, if you promise your ideal customers beyond your capacity, it may deplete your credibility and lead to negative reviews and unhappy customers. Be cautious when making promises, and remain realistic with deadlines.
25 – Avoiding Contracts
Not implementing contracts is another mistake that startups make when starting a new business. Even if you have good communication and relations with the various entities, not having proper systems and agreements can bring it to a screeching halt.
Establishing formal contracts at the outset allows you to achieve the targets and focus on expanding your business.
Author Bio: Nathan Smith is a senior eCommerce developer in India at TechnoScore, a leading web and app development company with a global reach. He has sound knowledge of the latest technologies and trends imperative for delivering cutting-edge mobile applications that stand out.