How to Get Started with Stealth Marketing
Stealth marketing is a form of advertising that is subtle. The goal of stealth marketing is to sell products or services without the consumer's awareness. Using stealth marketing, the consumer never learns about the product or service and therefore has no incentive to reject it. In this way, a company can take advantage of the consumers' willingness to buy things without being aware of them.
Suppose you're looking for a foolproof way to generate leads without using expensive PPC advertising or relying on old-fashioned marketing campaigns. In that case, you may want to give Stealth Marketing a try. Thousands of small businesses use this strategy, and it works because it does two things. First, it gets people thinking about your brand, and second, it helps people remember you when they're ready to buy.
Stealth Marketing is a powerful way to connect with people, make money, and increase your business. But it requires understanding how to position yourself, identify your ideal audience, and find ways to reach them. This guide will walk through each process step to help you learn the fundamentals of Stealth Marketing.
What is Stealth Marketing?
Stealth marketing is a form of advertising that isn't directly noticeable to the target audience but still reaches its intended target. Stealth marketing is often used to market new products or services, but you can also use it to market existing products or services.
Stealth marketing uses influencers, content, and social media to get the message across without being noticed. Influencer marketing is when a celebrity, influencer, or brand works with an individual who can communicate their message directly to their target audience.
Content marketing is when an individual or organisation creates information that informs or educates the audience. Social media allows for quick communication between influencers and their followers, creating a sense of community that makes people more receptive to their messages.
Influencer marketing is most effective with new products or services and is an effective tool for launching an influencer's line of products or services.
It's important to note that while stealth marketing is a type of marketing, it is not the same as traditional advertising. Traditional advertising is meant to reach people directly and is often done through billboards and television commercials. In comparison, stealth marketing is not direct, meaning the impact on the audience is less pronounced.
How Does It Work?
Influencer marketing is the easiest way to create stealth marketing, and it relies heavily on the power of social media. Instagram is an excellent example of an influencer marketing platform.
Following influencers and engaging with them in their posts, followers can learn more about the product and the brand.
Influencer marketing works by finding influential people who can reach their target audience. By working with influencers, you have a chance to increase brand awareness and trust, and you can also reach more people.
For example, a company can find an influencer with 10 million followers and pay them to promote its new product. The influencer will use their large following to reach the target audience.
Influencer marketing allows companies to reach their target audience with a new product or service without spending money on advertisements.
Is This a Good Strategy for the Future?
In the future, stealth marketing will likely be an increasingly important way to reach potential customers. In a recent survey of over 2,500 consumers, nearly half of the respondents said they would be more interested in a product if an influencer advertised it.
This is because the influencer's credibility is built based on the level of interaction with their followers. This builds trust among the followers, and the influencer's influence on the market maximises.
Why is it important?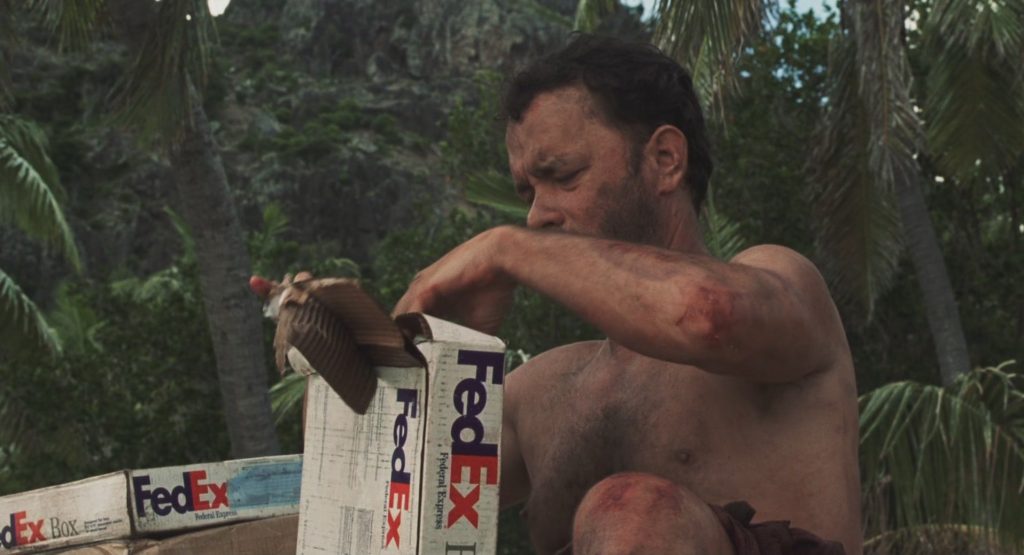 When we think about the future of marketing, we need to consider how to reach more people in more places. We don't want to advertise on TV anymore; we want to be able to reach people where they are and engage them at a deeper level.
That's why it makes sense to create content that people find natural, and marketers need to get creative when reaching their target audience. This could be through social media, a blog, an email newsletter, a phone call or a text message. But if we're being honest, we know that a big part of digital marketing will be paid ads.
In fact, according to the US Bureau of Labor Statistics, 90% of Americans use the Internet, and 31% of adults are almost online constantly. And the number of smartphone owners continues to rise, with over 85% of American adults using one.
When we put all this together, we can see that marketers expect that consumers will receive plenty of messages via various channels. If marketers want to reach their target audiences and get their message across, they'll need to go beyond traditional advertising tactics. That means taking a more holistic marketing approach.
Stealth Marketing Means Getting People Where They Are
As the amount of online content continues to grow, and as people become increasingly connected through their phones and computers, it's more important than ever that marketers get their message out to interested people.
That's why we're seeing a rise in companies doing stealth marketing, simply taking their messages to people in an unexpected and, therefore, much more effective way.
Ways to Use Stealth Marketing
A brand's primary role is to connect with consumers, but that doesn't mean the brand has to shout its message from the rooftops. While it's essential to communicate directly with your audience, you can take an indirect approach by using stealth marketing tactics.
In a traditional, direct approach to marketing, a brand identifies its target audience and then tells them directly what the brand has to offer. This approach works best when the brand is known and trusted. It's effective for brands with limited awareness and helps build customer loyalty, but it's less effective when the brand is new or unknown.
Stealth marketing is different. It's a more indirect approach designed to reach people without raising suspicion. The goal is to subtly introduce the brand in ways that create a positive first impression and then build customer loyalty through word-of-mouth recommendations.
Stealth marketing tactics include:
Using testimonials
Sponsoring events
Hosting giveaways
Reaching out to influencers
Offering incentives
These tactics may seem counterintuitive to a brand that wants to build its audience, but they work well when you're trying to enter the market in stealth mode.
How Does Stealth Marketing Work?
Think of your brand as a friend. If you want to be friends with someone, you must introduce yourself gradually and slowly. You don't want to show up at their house and yell, "Hey! I'm your friend!" It's better to show up at their front door and say hello than to call them at night and ask for a favour.
If your brand is new, start by introducing yourself indirectly. This means starting with the most trusted people and organisations, such as parents, educators, coaches, and doctors, and then moving into the realm of influencers and thought leaders.
Build your brand reputation by providing relevant content to trusted audiences, and ensure to include links back to your site. This is called referral marketing, one of the top stealth marketing tactics.
If you want to be a friend, you'll do things differently. You'll send a simple text message or email asking if the person would mind telling a few of their closest friends about you. You won't tell them what you're offering, and you won't ask for anything in return. If the person agrees to share a link to your website, you'll use that opportunity to build a relationship with that person. This is how it works for friendship, and it's how it works for stealth marketing.
Four Ways to Use Stealth Marketing
1. Build a reputation
When you build a reputation, you choose to make a personal connection with your audience. This kind of connection creates a bond between you and your audience, making them feel unique and important. People who relate to your products and services are more likely to trust and buy from you. If you've ever been in a conversation with someone you know very well, you can almost guarantee that they will share some information with you that they would not share with anyone else.
With a successful reputation, you can create this personal connection with your customers by sharing information about yourself. Think of your brand as a person, not a company. Let's say you're running a web design business. You might say, "I am a husband, father, writer, speaker, and web developer." During the conversation, you might mention that you love running and have competed in marathons. If you're sharing that information with another person, you've built a reputation of being someone who likes to run and maybe even shares the same passion.
You can do this with your products and services as well. You may offer free resources like video tutorials or guides on your website. By doing so, you're showing your audience that you're willing to help them in exchange for something that will benefit them somehow. They will feel like you're genuine and passionate about helping others, giving them a sense of trust in you and your brand.
In addition to building trust, you'll also provide your audience valuable information about yourself that will make them want to engage with you more frequently. Sharing information about your background and interests makes you seem more human and natural and builds interest in your business.
2. Reach influencers
Influencer marketing is one of the hottest topics in social media right now, but it doesn't always go the way marketers expect. The influencer is often paid to promote your brand, so they are less than transparent about their actions.
Stealth marketing allows brands to use influencer marketing without the influencer knowing they are being paid for an endorsement.
Brands often pay influencers to get noticed or build credibility, which is much easier when they're not seen advertising for the brand. If you use stealth marketing to reach out to influencers, the influencer can get noticed for your brand while maintaining a relationship with their followers.
Stealth marketing can be tricky, however, since it relies on influencers to know when they are being paid for an endorsement. If the influencer doesn't realise they've been paid for an endorsement, they might be less willing to endorse a brand, or they may start to use the brand's products to build their credibility. Brands that use stealth marketing must be ready to explain why the influencer is endorsing them and how the campaign works.
3. Sponsor events
Sponsoring events is the most effective way to create awareness, build relationships, and increase sales. Events allow you to connect with other business owners and customers face-to-face.
It's easy to attend events if you are already a sponsor, but many people hesitate to become a sponsor. Some people believe sponsorship is a long-term commitment that requires a lot of money or resources. However, sponsorships can be a great way to gain exposure for your company without the cost or effort of advertising.
Why Should You Sponsor?
More Exposure. Sponsors are often invited to attend events because they are known in the industry or the community. Having your name mentioned at an event is a powerful way to generate interest in your products or services.
More Customers. It's much easier to attract a customer to your business if your name is connected to an event relevant to your product or service.
More Relationships. Sponsors are often asked to speak at events because they've developed community relationships and are willing to share their knowledge and experience with other business owners.
No Inventory is Needed. Sponsors are given a gift or product to give to event attendees instead of purchasing products. Sponsors can pick up the products at the event to hand out.
Increase Sales. Many customers are likelier to buy a product or service from a business featured at a previous event.
4. Give away freebies
By giving away freebies, you promote awareness of your brand. You create opportunities to meet new potential customers. You strengthen the relationship with your current customers. And you build loyalty for your brand.
Giving away free stuff is an old trick that works. But these days, getting people to accept freebies is more complicated. People are suspicious of getting free stuff and often don't want to give them away.
However, if you offer a freebie and ask for a response within a specific period, you can get many people to take the freebie and generate new leads for your business.
What are the Best Freebies to Give Away for Stealth Marketing?
To find out what's best, you need to understand the type of person likely to respond to a freebie. Here are a few freebie ideas:
Free trial. A free trial is a great way to determine if someone wants your product or service. If you're looking for someone to try a service, offer a free trial for a short time. If you're trying to find out if someone would like your product, offer a free trial of your product.
Sampling. Offer a small quantity of your product or service to a group of people. For example, if you sell cleaning products, offer a free trial of a few of your products.
Sweepstakes. Invite people to answer a question or complete a survey. For example, you could invite people to answer a survey and enter sweepstakes to win a $50 gift card to a local store.
Surveys. Ask for feedback on your product or service. You can offer feedback to anyone, even if they don't buy from you. You can also use this tactic to ask for opinions on how you can improve your service.
Gift cards. You can offer a discount on a store or restaurant or give a discount on a movie.
Who's Most Likely to Respond to Freebies?
You're more likely to get a response from the following types of people:
Women (significantly younger women). People over 50 are more likely to accept freebies than younger people.
People who are struggling financially. They're less likely to spend money on something they're not sure they want.
People who are in search of answers. When they're searching for answers, they're more open to trying anything.
People with a particular personality trait. You'll want to offer freebies to people who fit a particular mould. For example, if your company sells baby products, you can offer freebies to expectant mothers.
People who have recently changed jobs. It's easier to make a sale when the person has a new job and needs a new product.
Examples of Stealth Marketing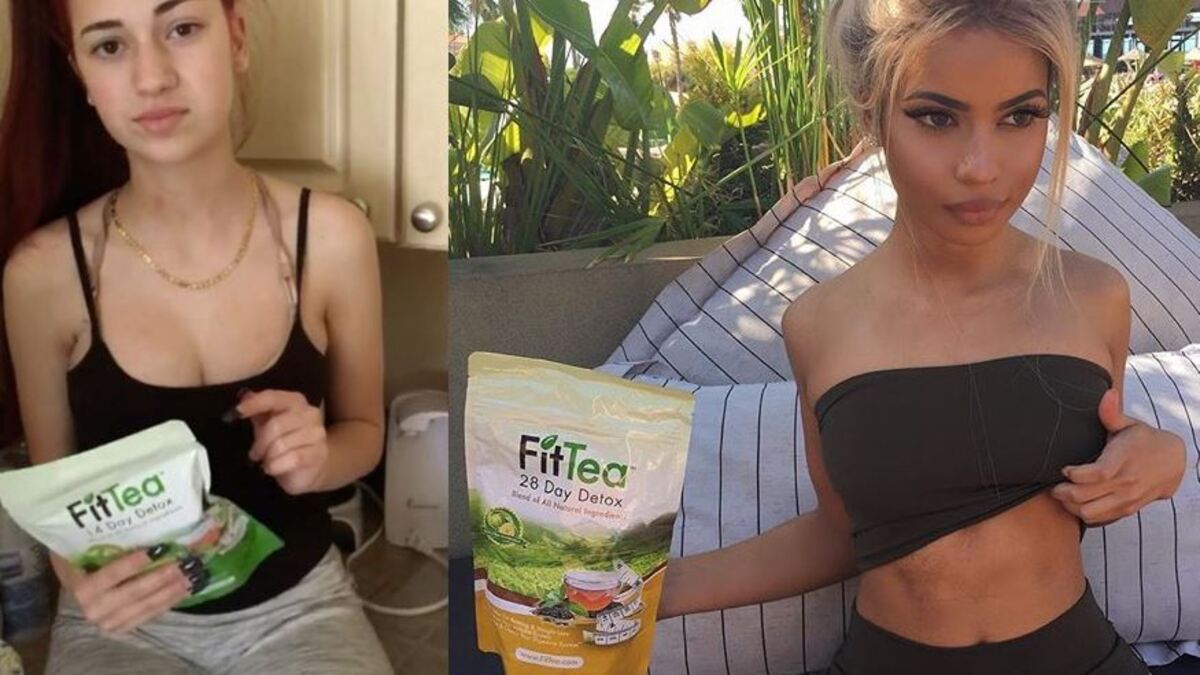 People usually believe that stealth marketing is terrible, but that couldn't be further from the truth. Companies use a strategy to draw attention to their brand without appearing too obvious. Whether targeting a specific niche or just promoting their company, stealth marketing tactics target a large audience and get people talking.
Big brands like Nike and Apple don't only use stealth marketing. Smaller companies, such as eCommerce stores, also use this strategy. When they start promoting products, they don't focus on the specifics of the product. Instead, they use creative copy and visuals to draw attention and get people thinking about the company and its services.
While it's common for companies to rely on advertising in the form of billboards, TV commercials, and other forms of direct marketing, it's also crucial for them to do so on the Internet as well. This is why they use the term stealth marketing.
While it's true that a lot of the work for stealth marketing is done behind the scenes, the results are similar to those of more traditional marketing campaigns.
Companies can increase their visibility online and bring in more customers without spending any money upfront. That means they have more time to focus on building a customer base and increasing sales rather than simply paying for advertising.
Are There Any Drawbacks to Stealth Marketing?
Like other marketing strategies, stealth marketing has its drawbacks. One of the biggest is that it can be challenging to track. It's hard to see whether or not people are interested in your product or service when they see a website and click around.
It's also challenging to measure the success of a stealth campaign, which is something many businesses struggle with. You have to assume that if people click on your links and visit your site, they like your product or service enough to tell others about it. It's possible that they like the product or service but don't think you have anything to offer them.
Stealth marketing isn't perfect, but it's a powerful tool for online marketers.
Nike: Nike's "Swoosh" logo is considered one of the most recognisable symbols in the world. Yet, it's only visible on a small portion of the brand's shoes. Nike uses this design strategy to increase awareness of its products without appearing like a direct competitor to other companies.
In addition to using the Swoosh as a visual identity, they also use it as a marketing symbol. For instance, the Swoosh is featured on the backs of their uniforms and the inside of their shirts. Their swoosh is also used in their sports programs and commercials.
Apple: Apple's iconic logo is also considered one of the most recognisable logos in the world. But, like Nike, they use it in more places than just the product. Their Apple logo is printed on t-shirts, backpacks, and other merchandise.
Since Apple's logo is found on all its products, it's more of a branding symbol than a direct marketing tactic. It reminds people of the brand and the products they sell.
eCommerce: eCommerce stores often use stealth marketing to promote their products. One of the reasons is that the products themselves are the main focus of their websites. Since the products are why people visit the site, they want to highlight the best ones.
But, unlike many other websites, eCommerce stores don't have a single product. Instead, they sell several products at once. So, instead of focusing on the specifics of a single product, they choose to promote the company and the services they provide. That means the products are just bonuses and are not the main focus.
Conclusion
Stealth marketing is a pretty new concept. However, an increasing number of people are discovering this approach. It's a great way to test the waters and see if you can build a business around your passion.
You can start by selling your stuff, creating a brand, and selling other people's products. You'll need a way to get traffic to your site, in any case. This could be through a blog, or it could be through social media.
For some, the idea of making a living online might seem impossible. But if you're willing to put in the time and effort, you can build an online empire that supports your family and provides financial freedom.
Want to learn more about stealth marketing? Sign up for my free newsletter below!