Branding in Marketing: Steps to A Great Strategy
Branding is essential because it identifies a particular product or service to customers. This helps build trust between a brand and a customer and ultimately make a sale.
An expert in branding strategies says your brand can be much more than a logo, colour scheme, and marketing slogan. Today, many brands aren't just names anymore; they're living, breathing entities that reflect the owner's culture and personality. This is why it's so crucial for your brand to have a clear purpose and message. A good brand strategy can help you set your brand apart from others and attract customers who share your core values and vision.
It's no secret that branding is one of the most important aspects of any marketing strategy. As such, it's critical to have a strategy in place. But what does that mean? And how do you put it into action? Today's article is designed to provide a comprehensive look at branding in marketing, including how to identify your brand, develop a brand strategy, and implement your strategy.
Branding in Marketing: What is It?
Branding is the visual representation of a company's unique value proposition to customers. The name, logo, and other marketing assets help consumers identify the product as belonging to the brand. It is not the product itself. A successful branding strategy should establish brand values that resonate with potential customers. These include trust, reliability, affordability, safety, convenience, and quality.
Branding is often the first thing consumers see when they think of a particular product. Consumers' perceptions and attitudes toward a brand can influence whether they purchase the product and which products they choose.
There are many brands in the grocery aisle of the store, but only a few sell high volumes. Which ones are the big brands? In the US, it's Coke, Pepsi, General Mills, Kraft, and Campbell's soup. This isn't an exhaustive list, but it shows that you can count on some brands to perform well yearly.
How do brands work? Let's take the example of PepsiCo's Frito-Lay brand. They sell a large number of snacks, like Cheetos and Doritos. But how do they get the snacks into the consumer's hands? They rely on their robust and established brand identity.
As a parent, I know that my kids love Cheetos. Every time they see me reach into the bag, they scream for Cheetos, and I usually have to fight them off to keep them from grabbing my hand. I think of Cheetos as a trusted brand, and I trust that the food will taste great and the chips will be soft and delicious.
I also trust that it's safe. After all, I see the word "Cheetos" on the package and the yellow and white colours on the product. Cheetos are a safe snack for my kids.
In addition, I trust that Frito-Lay is a reliable brand. My kids know that if Cheetos are there, they will always be there. And, since they've been around for so long, they know that Frito-Lay is a trustworthy brand.
Frito-Lay's brand strategy is simple. They want people to know that they are safe and reliable. If you have a strong brand identity and consumers know what to expect, they're more likely to buy the product.
This doesn't mean you have to have the same product as Pepsi. If a marketer is trying to launch a new product, they must establish a new brand identity and a marketing campaign. Pepsi isn't selling a generic soda. Instead, they're selling a brand.
It's not the same as selling a generic product. Pepsi can't just go to Walgreens and sell a generic soda brand. Consumers would recognise that this isn't the same as the brand that their kids have grown up with.
However, you can take the same approach. Many brands use a similar strategy. Take the brand Pepsi. They sell a wide variety of products, ranging from drinks to snacks. But their branding strategy is the same. They rely on a robust and reliable brand identity.
How can you use branding to develop your product? How can you make your products and services stand out from the rest of the competition?
What Does the Future Hold for Brands?
One of the most exciting aspects of marketing today is the growth of the digital world. Digital technologies allow marketers to quickly and easily create new brands and build a brand in less time than ever before.
For example, when the Apple iPhone was introduced, it was marketed as something new and revolutionary. It wasn't a phone that looked like other phones on the market. It had its own design.
But the most innovative part of the iPhone was the App Store. The App Store allowed developers to create apps that could run on the phone. When the App Store launched, it was completely new. Now there are nearly 5 million apps available for the iPhone.
What about new technology and new products? You may not consider new technologies like robots or 3D printers as a product category. But they are. Companies are now developing robotics and 3D printing products to produce unique items.
For example, a company called Made in Space is building a manufacturing plant based on 3D printing. A team of engineers are creating a large-scale 3D printer called the "Big Shot" that can print objects from hundreds of pounds to several tons.
This is all part of the digital world. As digital technologies change, so does the way we see our future. We may be able to print products out of any shape or size that we can imagine. We may eventually see the end of traditional retail stores. Retailers like Best Buy plan to shut down their physical stores and replace them with digital experiences.
Branding in Marketing: How It Is Done
Branding is an essential element of marketing and one that is often overlooked. Branding can help differentiate one product from another and give consumers the confidence to buy products without any research. The following steps will help you get started.
Step 1 – Understanding Your Market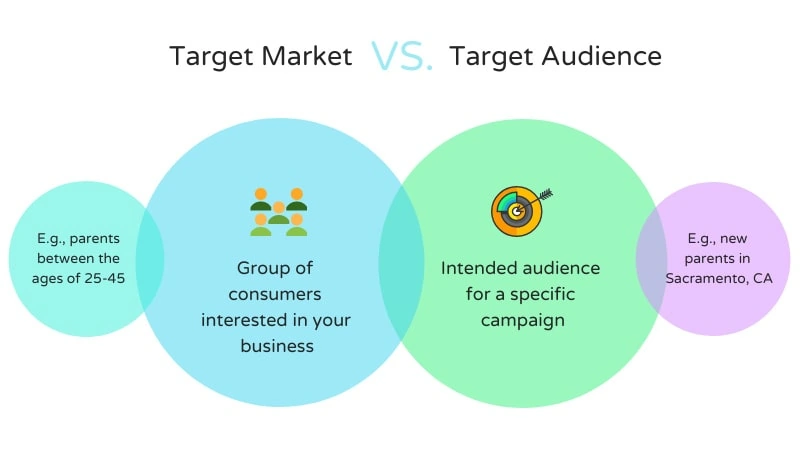 You must understand how your brand fits into the marketplace to ensure you are targeting the right audience. If you have a small product, your potential customer base is too limited, and you could miss out on many sales opportunities.
We often talk about the target market and audience in the marketing world. The target market refers to the specific demographic or type of buyer who will buy your product. The target audience is the specific subset of the target market that purchases your product.
You can divide the target market into two main groups:
Your Ideal Customer: This is the person who buys your product at the total price. These customers are the most loyal and are the ones who purchase your product again and again. They are also the most willing to pay for your product.
Your Target Audience: This is the person who buys your product but is a partial purchaser. They will try your product at some point but might not be willing to commit. They are less loyal than your ideal customer and are more price sensitive. They may be looking for discounts or sales.
These are two separate groups. You must understand the differences and ensure that your product is appropriate for both.
What Is The Difference Between Target Market and Target Audience?
There are two different groups of people who will pay for your product. If you think that these are the same people, you are mistaken. The difference is in their willingness to pay for your product.
Target Market: Your ideal customer
Target Audience: Your target audience
Why You Need to Understand Your Market For Branding
It's essential to know whether your target market and audience are the same or different; if they are, you must decide which is most important to your business.
For example, if you are selling a product that requires expertise, your ideal customer may not buy your product unless you are an expert. You cannot expect them to learn everything about your product.
If you sell something that requires no experience, such as a recipe, your ideal customer will not care if the recipe is easy or difficult to follow.
If your products are inexpensive and require no expertise, the ideal customer will only consider buying the product when they are on sale.
If your products are expensive and require expertise, your ideal customer is someone with that knowledge, and they will buy your products in your store at full price.
You should know the differences between your ideal customer and target audience for any product. If you don't, you may be offering a product unsuitable for your ideal customer or target audience, and you will miss out on sales opportunities.
You must also know the differences between the target audience and your ideal customer. The two groups of customers are not necessarily the same. This is important to understand if you want to target the right customer.
It's a common mistake to assume that all your customers are your ideal customer. But it is more effective to look at the ideal customer as your target audience and the entire market as your target market.
How to Select Your Branding Target Market?
First, to select your target audience, analyse your competition to see where your market is already being served. How are they reaching their target audience? What is their marketing strategy?
Do your competitors offer a discount or a special promotion? Are they targeting a specific type of person? Is there anything they are doing that would appeal to your ideal customer?
What are they promoting? How are they promoting it? If you are trying to promote a service, how are they attracting clients? Do they use TV, radio, print, or direct mail? What is their website like?
Look at their website, social media pages, and other promotional materials to see how they communicate with their target audience.
Once you know what is working for your competitors, you can do the same. Look for any information that would appeal to your ideal customer and create a promotional campaign to attract them.
Can you duplicate your competitor's marketing strategy? Why would your ideal customer choose your product instead of theirs?
Knowing the difference between your target audience and your ideal customer is essential. The target audience is the people who will buy your product, and the ideal customer is the one who will purchase at full price.
If you target the wrong audience, you will lose money. There are two main reasons for this:
Your target audience is not the right one for you.
Your ideal customer will not buy your product at the total price.
What Should You Do When You Find You Have Been Targeting the Wrong Market?
You need to change your approach if you target the wrong market. You can choose to expand your market by advertising in new places.
You can also contact local business owners in that market and ask them if they are interested in buying your product. The business owner may be interested in purchasing your product but not at the current price.
Or you can modify your product or add more features to make it more attractive to the target market.
Step 2 – Developing Your Brand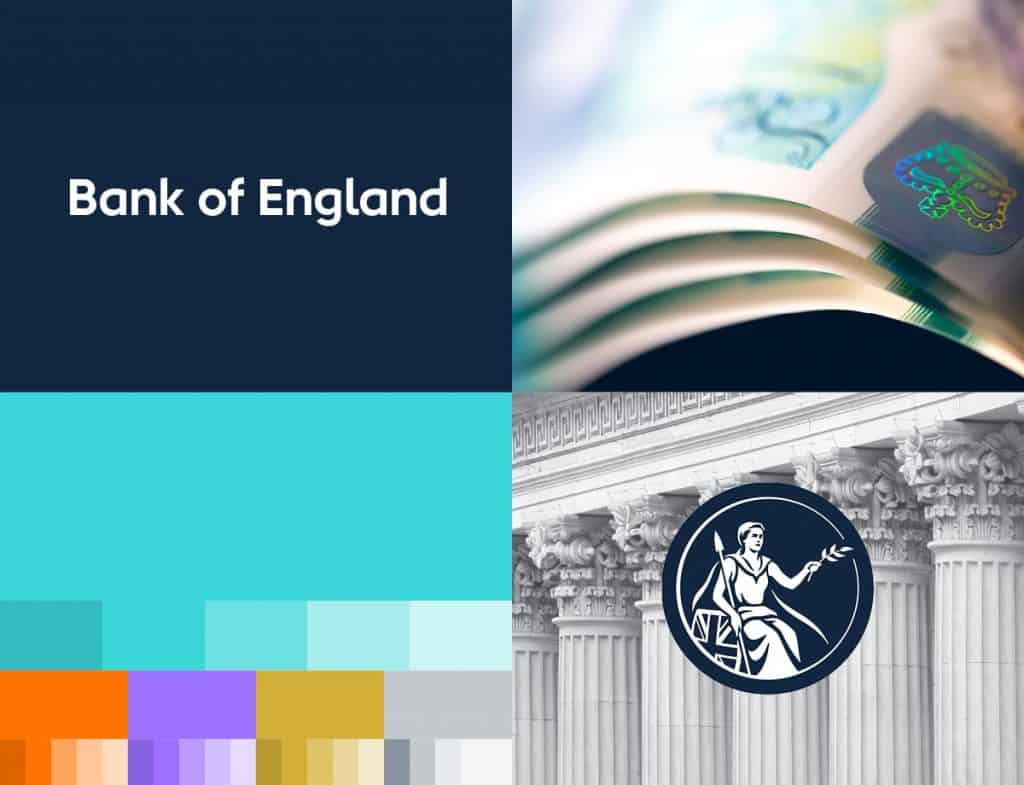 Your brand is a collection of characteristics that define you and your business. Think of it as the "face" of your company. Your brand is the first impression of your business that people form when they learn about your product, services, or company. Your brand can include everything from the logo and colours on your website and social media profiles to the fonts and graphics used in your business's brochures and catalogues.
In other words, your brand is what customers see when they think of your business. The better your brand is, the more likely your customers will purchase from you.
The following factors should inform your choice of brand identity and messaging:
Your Company's Identity
Your company's overall brand image will depend on the nature of your business, your product or service, and the image you want to project to your customers. For example, if you are an information technology (IT) company, the type of company you are in will be reflected in the kind of brand image you project. If you run a manufacturing plant, your brand will reflect the image of your industry.
When deciding on a name for your company, make sure it is unique, memorable, and easy to spell. Remember that, although your business's name will initially represent your company, it can change over time as the business grows.
A strong brand will be a good foundation for building a successful business. A strong brand can help you stand out from your competitors and make it easier for customers to find and remember your business.
Creating a Great Brand
Developing your brand requires a thoughtful approach considering your target market and intended audience. When you choose a name for your company, look for something easy to pronounce, easy to write, and easy to spell. Think about the image you want to project and the message you want to convey to your customers.
Your brand may evolve. Your brand may need to be updated as your business grows and changes. Whether your business expands into new products or locations, your brand will also evolve. Consider whether your brand needs to change with the times or whether you're satisfied with your current brand.
It's also important to consider your company's history. If your business is young, developing a brand identity for your company may be difficult.
When developing a brand for your business, there are several ways to go about it. It all depends on what you want your business to be known for.
Branding Experts: Use an Expert to Develop a Brand
Many businesses find hiring branding experts a good idea, mainly if your company is brand-new.
The right branding expert can help you to create a powerful brand and distinguish your business in the marketplace. When hiring a branding expert, you must choose someone creative, experienced, knowledgeable, and trustworthy.
Here's what a professional branding expert can do for you:
Make your brand more memorable
Help you choose the right name
Create a logo that reflects your brand
Design a memorable tagline that connects with your audience
Add personality to your business's online presence
Develop a clear brand identity
The Importance of Developing a Good Brand
If you want your business to succeed, you must focus on creating a solid brand that reflects your company's values and goals.
When you have a solid brand, it's easier to attract the right customers and sell to them. A strong brand gives you a competitive advantage over other companies in your industry and helps you to develop a loyal customer base.
As with any type of advertising or marketing, your brand is only as good as the message you're sending. Make sure that your brand is accurate, truthful, and consistent.
If you want to learn more about developing a brand for your business, talk to the experts at a trusted marketing agency. They'll help you create an identity that distinguishes you from your competition and that your audience will love.
Step 3 – Using Your Brand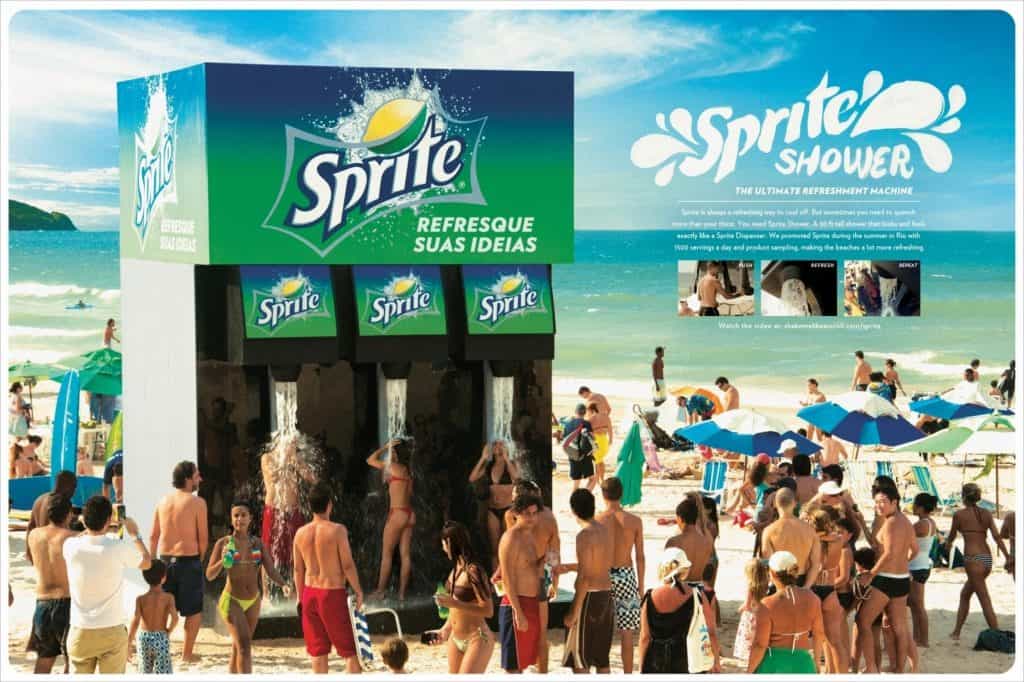 Your brand is more than just your logo or website; it represents the quality of your products and services. It's part of your company's overall message and can help to define your company culture and values. A brand is not just an image — it's a promise to your customers.
There are many reasons why brands are used in marketing, including:
To build customer loyalty
To show how much we care about our customers
To communicate a message
To differentiate ourselves from competitors
To encourage customers to buy from us
Branding helps to explain the value that we offer to the consumer. It lets them know that we're different. We're trustworthy. We'll be there to help them if they need it.
Branding can be a powerful way to create awareness and interest in your business. But branding alone is not enough. It's important to consider where your branding will appear.
Your Branding Should Appeal to Everyone
Branding must be consistent across all media channels and fit well with your company's voice and personality. To avoid confusing your customers, make sure that your branding fits the tone and voice of your business.
When creating a brand, it's essential to include everyone who could potentially be involved with your business — from the CEO to your janitor. You want your brand to reflect your company's personality.
Ensure that your brand includes images, text, and other attractive components for your audience and fits well together. If your brand doesn't speak to the customers who are your target audience, they won't be interested in it.
Branding is Not All About Your Logo
Branding isn't just about your logo or colours. It's about your entire business. Consider how you use your logo and the colours of your website, social media posts, and business cards.
You might have created a pretty logo, but it's also not easy to understand. You don't want people to assume that it's the only part of your business that matters.
In addition, if your logo is the only thing that shows up when someone searches for your company on Google, you're missing out on the opportunity to attract new customers.
Customers must be able to Identify You Instantly
Even if your company is relatively unknown, your customers should be able to identify you immediately. If they can't figure out what your business does on the first try, they'll quickly give up.
It's not enough to simply have a logo. You need to ensure that your logo is clear and distinct. Your logo should stand out, and it should be memorable.
Don't Forget About Mobile
A great logo is useless if no one sees it. Even if your logo is pretty, if no one can find it, it won't help you grow.
It's essential to make your logo easy to read on mobile screens. Your customers shouldn't have to squint to read it.
Branding Is More Than Just Colors and Logos
Your brand doesn't just include the way that you look. It also includes the way that you present yourself.
You want to come off as confident and professional when meeting new people. Your business cards should reflect this and your website and emails.
When you're in a business setting, people must notice your branding. Your brand must be consistent across your website, social media pages, business cards, and more.
Step 4 – Managing Your Brand
As a consumer, you've probably come across brands that have become synonymous with quality. Think Nike, Apple, and Google.
Brands like these are successful because they're designed with a distinct personality and message. They represent the brand well, and as a result, they're memorable and trusted.
However, a brand can also represent a business, and as a business owner, you'll want to be careful about what you let other businesses or people see about your brand. If you're unsure what a brand represents or how customers could interpret it, here are a few questions to help guide you in managing your branding.
What Does My Brand Stand For?
Branding is about more than just your logo. It's a message that guides your customers and builds your brand identity. As a business owner, you'll want to consider whom you want to attract and how you want to be perceived.
You may have a unique value proposition or a mission that defines your brand. For example, do you create software for accounting firms or focus on helping people create their websites? Do you help businesses save money by providing them with the latest industry information, or are you the place to go for personal advice?
What Does My Brand Mean to Customers?
As a consumer, you know what products or services mean to you. Your customer's job is to understand your brand's meaning to the business you're buying from.
Think about the brand you want to build and make sure that it communicates clearly what it's about. If your customers don't understand your brand, you'll never be able to stand out and get noticed.
Do People Understand What My Brand Means?
It's hard to sell a product or service when your customers don't know what your brand stands for. People need to understand what your business does, what it's about, and why it's different from others.
Do you want to provide a service that no one else does? Are you an expert in a field that others aren't? Do you offer a higher quality of service than your competition?
If your customers don't understand your brand, it's unlikely that you'll be able to attract or retain them.
How Can I Make My Brand Meaningful?
If your customers can't understand your brand, it will be hard for them to trust you. You'll need to build relationships and earn the right to be the one they turn to for advice and help.
You can start using language that's easy to understand and build your brand's identity by creating a suitable logo, messaging, and tagline.
Here are a few tips that can help you make your branding more meaningful:
Keep It Simple.
Make your brand as simple as possible. When people think about your brand, they should be able to describe it in one sentence.
It doesn't need to be complex, and you shouldn't try to hide anything. If your brand is too confusing, your customers won't understand it, and they won't be able to trust it.
Use Clear Language.
Your brand's language should be simple and direct. As a consumer, you want to understand the information you're getting from the product or service. If it's too hard to read, your brand will suffer.
Keep it Short and Sweet.
Your branding should be short and sweet. It should be easy to remember, and it shouldn't contain any superfluous words.
Create a Strong Identity.
A strong brand identity helps your customers understand your brand better and makes it easier for them to communicate what it's about. You must create a logo that represents your brand.
A strong logo tells customers what your brand is, while a weak logo can give your customers the impression that your brand is a one-trick pony.
You can also add messages to your brand that are easy to remember. Create a tagline that describes your brand. It's also helpful to include your company's mission in your messaging.
Remember, if you want people to trust your brand, they need to understand what it's about. Keep it simple, use precise language, and create a strong identity.
Step 5 – Building Your Brand Identity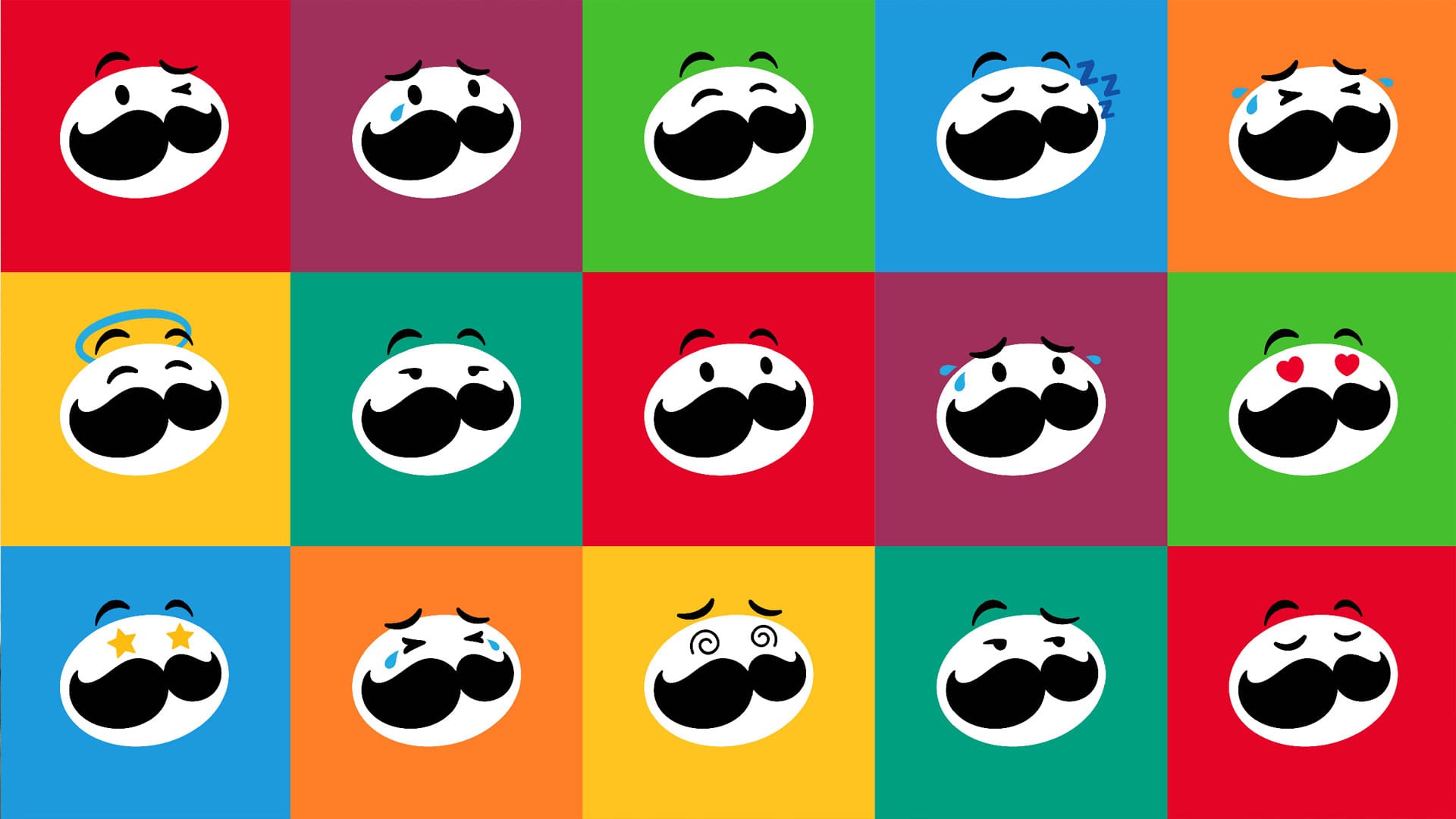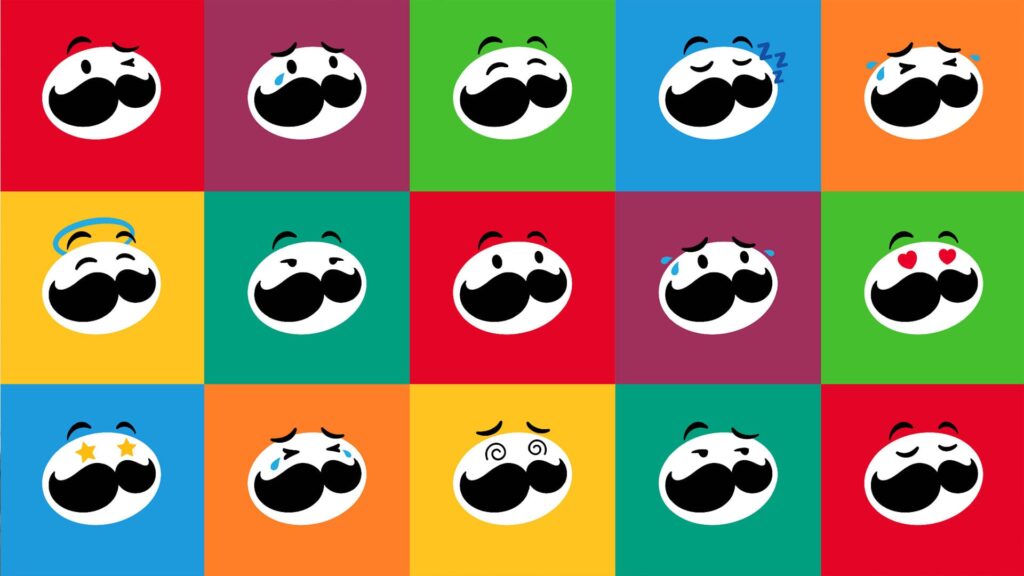 For a successful marketing campaign, you must create a brand identity that's memorable and compelling.
The question is often: Which side of a product should I design the brand logo and visual identity around? The answer isn't simple.
The first thing you need to consider is how much time you have to spend on this project. A company with a busy schedule might want to focus on creating a strong visual brand identity in a shorter period. In contrast, one with ample time and resources can focus on this more thoroughly.
On the other hand, a memorable and compelling brand identity is a must-have, regardless of whether you have time or not. A memorable brand identity is simple and easy to understand.
When it comes to creating a memorable brand identity, there are three main factors to consider:
Your target market.
Your product or service.
Your personality.
You'll see from the examples below that the brands that can incorporate these three aspects into their branding are the ones that stand out most.
Building a Memorable Brand Identity
Consider the following brands:
Apple: Apple has a well-established brand that is known throughout the world. Their products are stylish, sleek, and easy to use. As a result, they appeal to a wide variety of people who appreciate a quality product with a consistent look and feel.
Google: Another well-known brand. Google has a clean, minimalist approach that emphasises simplicity and functionality. Their brand identity also appeals to a broad audience that wants to be able to do everything from searching the web to finding directions.
Microsoft: Microsoft is an international brand that is known for its reliability. Their products and services are available in multiple languages and currencies.
The company has a specific brand identity that is reliable and trustworthy.
Samsung: Samsung is known for its stylish designs that are easy to use. Their brand identity is based on sleek designs that are comfortable and affordable.
Their logo is simple and distinctive. The overall impression is that of reliability and quality.
What can we learn from these brands?
All three brands were founded on a strong personal vision and built on the foundation of a great product.
Each brand identity reflects the founder's personality, but the brand also incorporates elements common to the company.
Every brand has a clear vision and is built on a technology foundation.
The takeaway is that a brand identity is a vital marketing strategy. While each brand's identity is unique, the characteristics described above are typical.
The following tips will help you build a memorable brand identity that's consistent across all your marketing materials and communications.
Build a Brand Identity Based on the Product
Think about how you want your brand to be perceived. Will it be viewed as fun, relaxed, sophisticated, and trendy? Or will it be viewed as efficient, functional, and easy to use?
Use your brand identity to promote a specific image for your products and services. Your products must be consistent with your brand.
Use the same colours, fonts, and imagery in all your communications and marketing materials.
Build a Brand Identity Based on the Personality of the Company
For example, Apple's brand identity is based on a personal vision that has been refined over the years.
Similarly, Google's brand identity is clean and minimalistic. It consists of only the search bar and the Google logo, a simple, bold, geometric pattern.
Samsung's brand identity is based on reliability and affordability. The name "Samsung" is in both English and Korean, and the company logo is made up of several blocks in black and white.
Remember, every company has a unique set of values that go beyond its brand identity. You'll have to determine the values of your own company by looking at your core business and the products or services you offer.
Build a Brand Identity That Connects to the Core Business
How will your brand be perceived? If your brand is viewed as fun and modern, you may be able to establish a relationship with younger customers.
If your brand is associated with reliability and stability, you may find that older customers are attracted to your brand.
Remember that your brand identity should connect with your core business. When you align your brand with your core business, you'll have a better chance of connecting with customers and growing your business.
Step 6 – Making Sure Your Brand Works
There are three ways to do this: a design for consumers, businesses, and brands. Designing for consumers means creating experiences that people will love and use repeatedly and ensuring that the experience has the most significant value for people.
Designing for businesses means designing products and services that businesses will love and use. This means the design must be user-friendly, easy to understand, and intuitive.
Lastly, design for brands means creating experiences that brand owners love and use that are easy to promote. These experiences include all aspects of the brand, from the logo to the packaging to the product itself.
Design for Consumers
If you create an experience that consumers will love and use repeatedly, you'll achieve true customer loyalty.
One of the most critical parts of this is having an impressive design. Consumers need to be able to remember your brand, and that's only possible when your designs are easy to recognise.
For example, the logo on your packaging or website should be large enough to be recognisable from a distance. If it's too small, people won't notice it.
Consumers also need to be able to use your logo easily. Make sure the logo is big enough to be readable and clear to identify your brand quickly.
Don't forget to create a consistent brand identity across all platforms. This means having a consistent logo and style guide on your website, social media posts, and printed materials.
It's also a good idea to have a colour palette to match your branding and a font that is easy to read.
You may be wondering why you need all this branding design when you have a fantastic product or service to sell. But without a consistent brand identity, your company will be hard to remember, and your brand won't get the attention it deserves.
Design for Businesses
Once you've established an outstanding consumer experience, you'll be able to promote your business. That means marketing to your customers and having something they'll love.
Businesses need to understand that customers aren't always buying based on price. While it's true that they're looking for low prices, they're also looking for convenience, quality, and a positive experience.
That's why designing products that businesses can love is so important. When your product is easy to use and meets their needs, they'll be happy to recommend your products to others.
Design for Brands
Finally, you need to design for your brand. This is the most critical step in the branding process and the one you need to take the most time to develop.
Think about your brand identity — what you want it to be, what you want it to represent, and what you want it to stand for. Then, think about the values and qualities you want to communicate to your customers and the tone you want to set for your brand.
From there, you can create the visual elements and content that represent your brand. For example, if you're a retailer, you'll need to create images and copy highlighting your store's products and services.
This is the part that takes the most time and effort, but it's the most important one.
People first see your logo when they encounter your brand, so make sure you spend some time making it great.
Next, create a style guide that includes everything from your logo, fonts, colours, and overall look and feel.
Ensure all the materials you use align with your branding and have a consistent message. And remember, the more consistent your brand is, the easier it is for your customers to recall.
Step 7 – Using Your Brand to Market
The most common branding strategies are using your logo or name on business cards, stationery, letterheads, and more. The problem is that most branding approaches are too limited and not always practical.
Here are five powerful strategies that marketers use for effective branding:
1 – Identify the purpose and audience of your product or service.
What is the need your product or service fulfils? Why do you offer this service or product? The more specific you are about your services and products, the clearer you'll be able to communicate your brand message.
For example, a cleaning company that uses green cleaning methods might target customers who care about the environment or would like to save money on their bills. Or a marketing agency might target business leaders who want more from their marketing budgets. By understanding the purpose and audience of your brand, you can focus your efforts on what matters most to them.
2 – Develop a simple, memorable tagline.
Your tagline is often the first thing people see on your business card or stationary. You send a letterhead to a potential client or include your contact information in an email.
Taglines should be concise and memorable so you can use them repeatedly in marketing materials. When your brand and tagline match, your business will look more professional and trustworthy.
3 – Use consistent visuals.
Your branding is more than a logo, a website, or a phone number. When you choose a visual element representing your brand, use it consistently in all marketing materials, from business cards to direct mail to packages and social media posts.
A restaurant with photos of its meals on its menus will feel more like a family restaurant than a place with photos of its employees. The same applies to your branding. If your brand is family-oriented, it makes sense to feature pictures of smiling children and pets. If your brand is about business success, it makes sense to show people working hard.
4 – Keep it short.
Don't go overboard with your branding. Remember that you're not printing a full-page ad. Be concise with your branding messages. Use only the essentials to communicate your brand, and you'll achieve the maximum impact from your branding.
5 – Create a story that matches your brand.
Your brand is your story. You've probably heard the saying, "a picture is worth a thousand words." That's true for your branding as well. Your brand will be more successful if it represents your story.
When you develop your brand, think about what you're trying to say and how you want to be perceived. If you're a service provider, your brand could be about helping people or protecting the environment. Your brand message should support your purpose and be memorable.
When creating your brand, make sure it aligns with your mission and purpose. Your brand should resonate with your audience, and it should be memorable. Consider the following questions when developing your brand:
Does your brand tell a story about you and your business?
What's the message behind your brand?
What's your purpose?
Who is your audience?
Is your brand unique?
What does your brand look like?
How is your brand communicated?
The more you know about your brand and how it communicates, the better you'll be able to develop marketing materials that connect with your audience.
Conclusion
Branding is an essential part of any marketing strategy. It's creating an identity that makes your company stand out from the crowd.
People choose a particular brand because they know it will deliver a specific product or service. If they are satisfied with what they are getting, they will be more likely to keep using your brand.
However, they may look for another provider if your brand doesn't meet their needs.
In conclusion, branding is essential because it allows you to position yourself as a leader in your field.
Get the free checklist to get your marketing strategy in order!
Last update on 2023-09-22 / Affiliate links / Images from Amazon Product Advertising API