Top 10 Marketing Hacks to Increase Brand Awareness
Building a remarkable business brand has always been the immediate goal of marketers, especially in the B2B and B2C businesses.
According to a research report released by an American-based marketing institute PPCexpo, increasing brand awareness is the best way of creating a successful business pathway for startups.
What is Brand Awareness?
Brand awareness refers to how a specific business brand is recognised by its target market and how it is associated with the products or services it offers.
Through brand awareness for small businesses, consumers always have a unique eye on your business brand and recognise its selling point. This helps them distinguish a specific brand from the rest.
Why is Brand Awareness Important for Small Businesses?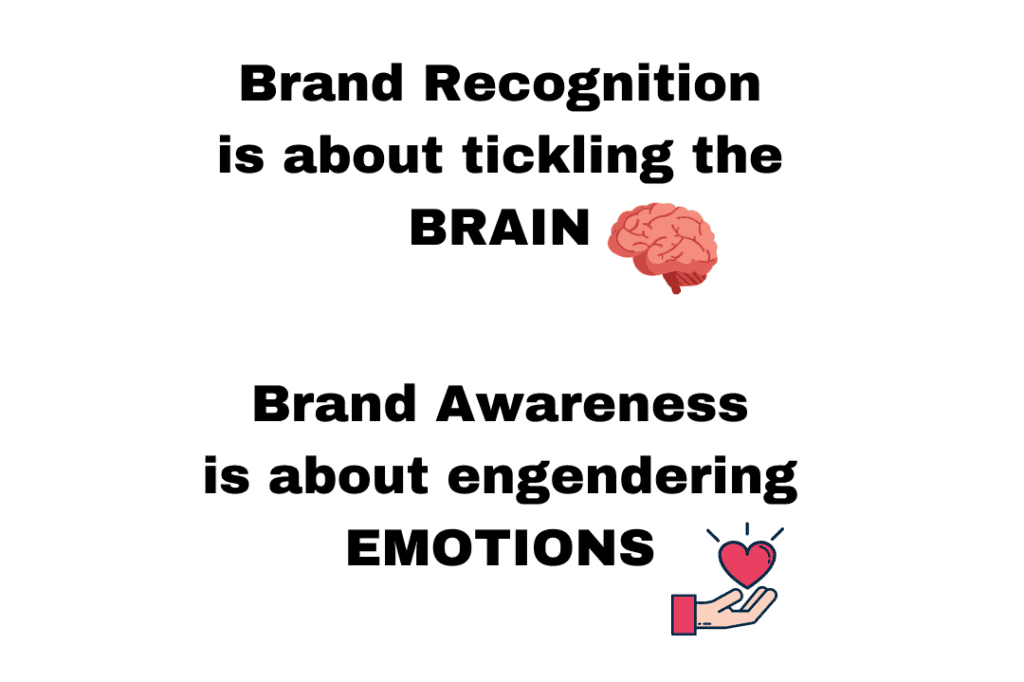 There are many small businesses available with incredible capabilities of performing better when given all the required resources.
Brand awareness for small businesses plays a significant role in the growth and development of businesses. Small businesses are always on the lookout to secure a name for themselves in the business industry.
Brand awareness plays a core role for small businesses. It is essential for helping small businesses achieve the following.
Build a solid reputation in the business industry.
Promote small businesses across various channels.
Introduce new products and services successfully.
Locate and retain potential customers in the business.
Brand Awareness Guide
A guide to brand awareness is a systematic step-by-step process meant to help you positively and impact your business's marketing efforts.
It is meant to increase the awareness of your business brand. Note that a detailed guide will help you achieve great success throughout your brand awareness campaigns.
10 Marketing Hacks that Can Help You Increase Brand Awareness
Invest in Social Media Platforms
As the world advances in business, social networks continue to increase at a desirable rate. To increase the brand awareness of your business, try to invest actively in social media marketing hacks.
However, investing in social media platforms is likely not to yield great fruits since your business might not perform the same way on all social networks.
To be safer, when you realise that your business performs better on a specific social media network, there is no harm in diverting all your efforts on that platform. Only focus on investing in the platforms that work well for your business.
Local Partnerships
This is an excellent strategy for increasing brand awareness, especially for local businesses. However, it can also be applied to other businesses and work perfectly for them.
Local partnership is done through partnering with other local businesses and hosting joint intro seminars and even festivals. 
Also, you can opt to sponsor local sports teams and donate to other charity events within your business jurisdiction. Note that getting your business brand plastered across events and festivals yields significant fruits.
Invest in Impressive Guest Content
Currently, the world is operating on a different level in terms of technology. Most potential buyers and sellers spend most of their time browsing different blogs and sites to get more information about various products.
To secure such clients, you need to share ultra-valuable content on your business website.
Guest posting is a powerful way of getting your business brand famous to the public.
You should publish high-quality content on your business sites, secure a good number of potential clients, and get your brand to the helm of the industry.
Pay for Digital Ads
Investing in paid digital ads is among the best marketing hacks for elevating your business brand to the next level. Note that paid ads take different forms depending on the type of business you are operating.
Also, different digital ads can help you grow your small business to the next level.
Note that the type of ads you choose depends on the platforms where you are selling your products.
Focus on the platforms that generate good returns to improve the brand awareness of your business.
Offer Referral Incentives
Referral incentives are a great way to secure a significant market for your business brand. However, it takes much time before you get people sending some of their friends and relatives to your business.
To make this happen, consider offering rewards to anyone who sends a potential customer your way.
The reward could be in the form of discounts, free products or even cash prices. Remember that you don't need to spend much money from your business account to offer referral incentives.
It would help if you spent a tiny portion of your finances securing a considerable number of clients and enhancing brand awareness.
Influencer Marketing
Influencer marketing works in a manner that instead of competing with other business brands, use them as your influencer network and as a ladder to introduce your brand to the world.
You only need to create a good working partnership with other business partners and use them as your long-term business industry partners.
Also, you can approach the existing influencers in the market and use them to improve your business brand. This will help you build a solid business brand that will help you generate significant profits from your business.
Remarketing Campaigns
Remarketing is among the best brand awareness strategies that can help you reshape your business brand and place it at the helm of the industry.
It entails showing ads to visitors who left your business site before converting. Note that the remarketing ads are placed across the web, especially in places where your customers visit.
As time goes, your business will be seen across all the web pages, thus improving your brand awareness.
Alternatively, this will build an impression that your business is more significant, thus attracting potential clients.
Invest in Pro Storytelling
Storytelling is the most impressive and memorable way of improving brand awareness. This is also one of the techniques that many business operators do not know its potential.
You need to develop unique stories that connect customers with the products or services provided by a given business.
Remember that when you create incredible stories that customers can easily connect to your products, they won't forget you easily. This will elevate your brand to the next level in the industry.
Develop an Outstanding Identity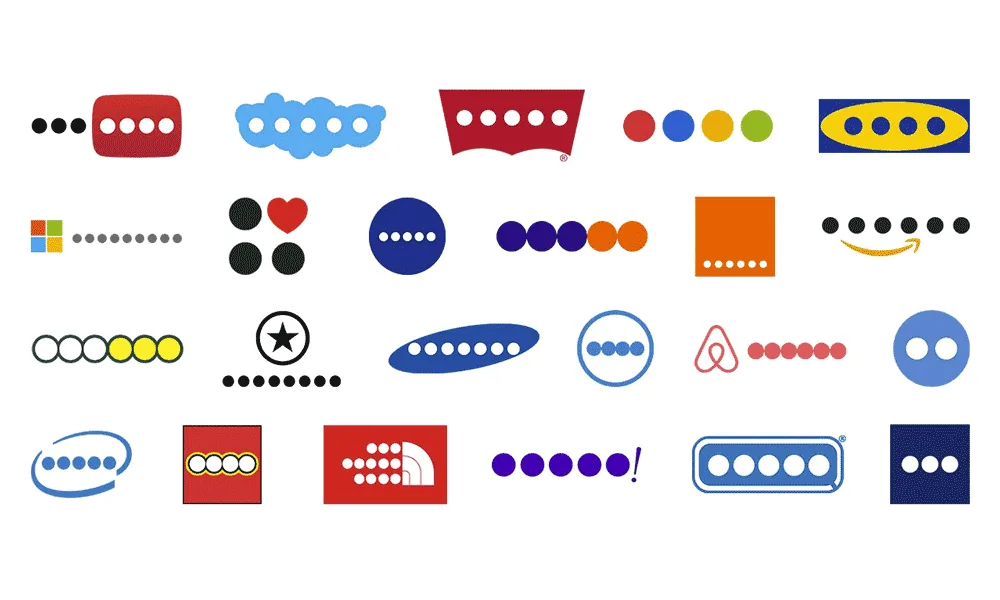 Creating a distinctive identity for your business brand gives you a competitive opportunity in the industry. This is applicable mainly in businesses where comedy and personality are easily applicable.
Note that being outrageous is a better way of making your business brand memorable and stand out across the flooded industry.
However, when developing a unique personality for your business brand, ensure that everything you do makes sense and is closely related.
Invest in PPC Advertisements
As Search Engine Optimisation continues to secure a vast space at the centre of content creation, pay-per-click advertising (PPC) has become a better way of advertising your brand.
Getting the targeted keywords for your SEO purposes and presenting them in an orderly manner. This will help you spread the word regarding your brand quickly without writing blocks of content.
Also, it will help your business brand appear at the top of the searches on search engines. However, all the visualisation should be clear enough to pass the intended information.
Review the Active Branding strategies
The immediate step when increasing brand awareness in small businesses is reviewing the initial branding strategies.
This includes checking through a series of the working branding strategies and determining both their strength and weakness. Once you have already marked whatever is working or not, it's time to look for an alternative.
Understand Your Business Goals
Before creating an effective plan that will increase brand awareness, you need to understand the goals of your business.
Also, you need to understand the goals of your brand awareness campaigns to meet the primary objectives of your business. Once you have understood the two, you can now measure the success of your marketing goals.
Develop a Style Operating Guide
At this stage, you need to create a style guide for your small business brand. The guide should have a clear and consistent message that will be displayed to the public.
Incorporate your business logo design and apply clear fonts and colours and apply it when publishing content on your small business blog or social media platforms.
Identify Your Competitive Advantage
Note that the competitive advantage of any business is any factor that supports the production of products or services more cheaply and efficiently.
Alternatively, it is the answer to why customers would go for the business products or services compared to its competitors. Some of the things that make your business shine under this category include:
Consistency
Quality
Innovation
Reputation
Trust/Relationship
Customer service
Decide on the Key Messaging
The key messaging is the message you choose to use across all your communication channels for brand identity purposes.
Note that the messaging must tell a story regarding your business brand and offer products or services.
It would help if you implemented appealing and memorable taglines and a catchy brand slogan to attract the attention of prospective clients.
Develop a Personality for Your Business
To be successful in brand awareness, you need to develop a personality for your business. To make this simple, you need to project your personality into the business to secure a good reputation.
You can opt to develop an animated intro that gives a detailed explanation of your business.
Measure the Success of Your Brand
These are the final marketing hacks that entail identifying the success strides attained by your brand awareness campaign.
To evaluate the success of your brand awareness, you need to involve analytics across all your business platforms.
Note that you should do this after publishing content or interacting with your target audience.
The Advantages of Brand Awareness for Small Businesses
Attracts Ideal Clients
Brand awareness helps in connecting people and businesses that share the same value with. If your brand represents the entire outline of your business, then you are in a better position to attract ideal customers.
This will help you increase your revenue streams and the general performance of your business.
Saves money and time in the Long Run
Small businesses owners get it hard to brand their businesses and take them to the world. The reality is there is power in branding your business and taking its identity to the public members.
At some point, you might realise that small businesses spend a lot of time and money changing their marketing hacks, logo and even messaging. This is something that can be easing covered by brand awareness.
It Earns You Credibility
Note that having an established business brand aligns you in the category of experts within the business industry.
Getting the public to understand what you are doing earns certain levels of credibility, thus placing you on a better side of the business industry.
It will categorise you in a competitive age securing a significant number of customers.
Creates Customer Loyalty
Branding awareness for small businesses secures a wide business area, building recognition and loyalty among customers.
By showcasing your business's value to the public members, potential customers will develop an emotional connection. This will make the business secure the loyalty of the customers and perform exemplarily.
Wrapping Up!
It is no secret that small businesses experience tons of challenges to get to the helm of the industry. However, getting a good brand awareness strategy that can elevate your business from one level to the next plays a major to the business success.
These marketing hacks can significantly help small businesses get their brands to the world and attain great success.
FAQ
How can a small business raise awareness?
Different ways can be applied by small businesses to raise awareness to the members of the public. This include:
Developing a solid social media presence.
Publishing content consistently.
Working in partnership with other businesses.
Participate in events.
Develop a referral program.
Invest in content marketing hacks.
Author Bio: The dire need for digital marketing in today's world has made me share some fantastic trends everyone must need to know. I, Justin, have been in the business Deco Facts for years and have been writing professionally. My articles are promising enough to serve you with everything that delivers what digital marketing is and what SEO steps can make you win the game. Stay tuned and grab the best.