What is Brand Image? A Definitive Guide to Brand Positioning
Whenever you look at a product, what's the first thing that comes to your mind? The Brand! 
You ask yourself what brand manufactures it. If that brand is reputable and is famous for its quality, you will purchase that product. 
But come to think of it, what is a brand? 
If terms like UI & UX design services come to your mind, let us tell you, it's much broader than that.
What is a Brand?
The word brand was coined around 1850 and was used to refer to a special kind of sword.
In today's digital world, it acts as an identifying symbol, mark, logo design, name, word, or a sentence that companies use to distinguish their product from other companies' products.
For instance, Coca-Cola, the soft drink, is a brand manufactured by the Coca-Cola Company. 
The company distinguishes its product from other soft drink brands, such as Pepsi, using a unique brand name.
No matter its quality, the brand helps create its image in the consumer's mind, known as brand image.
What is Brand Image?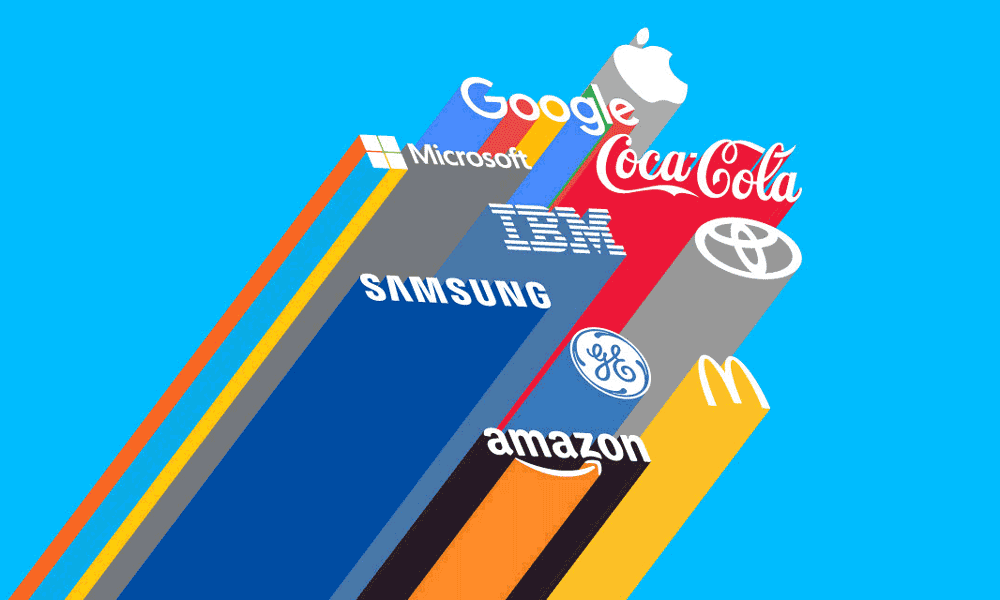 Brand image refers to the perception of the brand in the customer's mind. 
It is a wholesome concept containing beliefs, ideas, and thoughts that consumers might have about the brand. 
The perception can either be good or bad; however, brands would want that their brand image is positive, which results in greater sales and more revenue.
Different people have varying perceptions about the brand, based on their experience with the brand. 
Hence, it is essential and a daunting task for brands to consistently maintain a strong brand image.
However, the most complicated aspect of brand images is that you never know how the customer will perceive your brand. 
Their perception of your brand depends on their personal beliefs, tastes, etc. 
But the better brand image, the greater the chances you have of controlling consumers' opinion, which will have numerous (financial and otherwise) for your business.
The Importance of Brand Image
In the marketing and business world, having a strong brand image is significant since it increases sales and revenue. 
In addition to it, a formidable brand image has the following advantages for any organisation:
Increased profits as new customers are attracted to the brand, and old customers will remain loyal.
When consumers trust your brand, it becomes easier to introduce new products under the same brand name.
It helps improve the confidence of existing customers and assists in keeping them.
It helps companies build a better Business-Customer (B2C) or a Business-to-Business (B2B) relationship.
Brand Identity vs Brand Image
The world of marketing overlaps a lot; so, we use and hear wrong terms for different concepts. 
Two such terms are brand image and brand identity.
The fundamental difference between brand image and identity is that brand identity is how you perceive your brand AND want people to think about it the same way. 
But the brand image is how people perceive your brand based on their experiences-pleasant and unpleasant-with your brand.
Like the brand image, brand identity depends on multiple factors as well:
How you market and advertise your brand
Your brand's logo and the suave it stands for
Your brand's tag line
Your brand's colour palette and aesthetic style.
Your business' customer support and service.
The way you deal with your customers and the experience your brand provides them.
In an ideal world, your brand identity is reflected in your brand image. 
If everything goes according to your plans, your brand image should be compelling, convincing, and positive, garnering you more profits.
Before we go into the definitive guide of branding, we must understand its importance. 
But there's something far more critical than brand and branding: brand positioning.
What is Brand Positioning?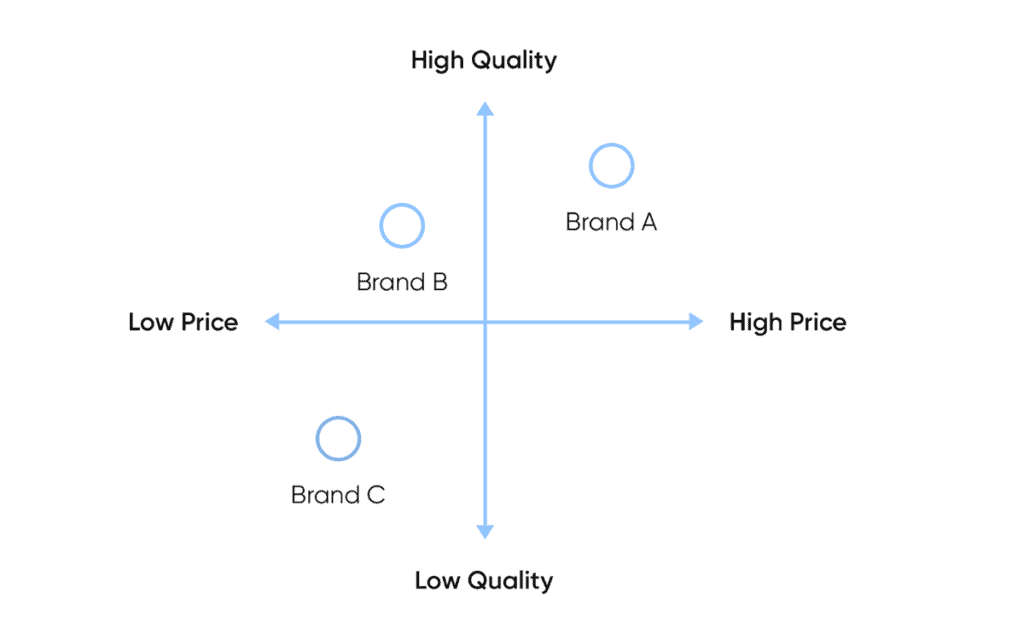 In the world of digital marketing, the term is considered to be abstract and understood by a handful of people. 
In simple words, brand positioning describes how a brand is different from its competitors and where, and how, consumers perceive the brand. 
The latter is incredibly important since customers either make or break a brand.
The Importance of Brand Positioning
The internet and the world of digital marketing evolve constantly. 
Brands that encapsulated the people's minds yesterday will no longer do so if consumers don't remember them or brands don't innovate. 
And this is where brand positioning comes in. 
Brand positioning allows you to shape consumer preferences, for brand positioning strategies are directly associated with consumer loyalty, consumer-based brand equity, and the consumers' willingness to purchase the brand. 
Thus, effective brand positioning can be referred to as the extent to which a brand is perceived favourable, different, and credible in consumers' minds.
To put it simply, if you improve your brand's services, your brand positioning will improve. However, there's a little more to it than that.
Brand positioning involves carefully promoting a business's image and its core concept to resonate with its target audience. 
If done successfully, brand positioning helps achieve the following:
Emphasises what exactly your brand has to offer
Helps explain how your business benefits consumers
Helps distinguish your business from that of your competitors.
Tells the consumers why they should invest in your brand.
In short, brand positioning efforts decide whether your brand warrants public interest—and if so, how do customers recognise it.
However, a crucial point of clarification that digital marketers often overlook is that brand positioning and awareness are not the same. 
They're two separate concepts with varying objectives and aims.
To put it simply, brand positioning tactics aim to influence existing views to build strong mental associations with the consumers, while brand awareness refers to customers' recognition of the brand. 
While exact business goals vary across organisations, effective brand positioning strategies remain homogenous across an industry.
Now that we've understood brand positioning, let's delve into finding a few powerful and effective brand positioning strategies. 
How To Create An Effective Brand Positioning Strategy?
Step 1:
To create a unique and successful positioning for your brand, you need to analyse the following factors:
a) You must understand what your consumers want and require
b) You must try and understand what your company's and brand capabilities are
c) Try to comprehend how each competitor is positioning its brand
Step 2: 
Once you've accomplished the first three factors, you will need to design a positioning statement that:
a) Echoes your brand image to your consumers
b) It can be created, drafted, and delivered by your company, that is, your company possesses the ability to design one. 
c) Last, but not the least, it must be unique and should set you apart from your competitors. 
If you're confused about defining a brand positioning, remember that an easy way to represent a brand positioning statement is by summarising it in three words. 
For example, "sleek, stylish, and trendy." 
You must not choose generic sentences and words like, "we manufacture quality products" every brand would say that and aspire towards it, your lines must be unique and tailored to your brand. 
Step 3:
The last and most crucial challenge is to reflect your brand positioning in everything that you do. 
It must be reflected in the brand's personality, packaging design, product, service, visual identity design, and communications. 
In simple words, everything that you, it must align with your brand positioning. 
Brand Positioning Example
A splendid example of a compelling and effective brand positioning is of the Australian Yellow Tail Wines. 
Their company's objective was to penetrate the US wine market. 
Also, it aspired to be treated differently from the existing wine brands in the country.
Australian Yellow Tail Wine studied the US's wine market and observed that the US's winemakers focused a great deal on themselves and used complicated terminology that most people would forget in a day or two. 
Thus, Yellow Tail knew precisely how it had to be different. 
As a result, it focused its brand positioning strategy on being perceived as "approachable, easy-to-choose, and fun."
And this is how they achieved their desired brand positioning:
1 – The product: Yellow Tail altered its product for the US market and developed a soft and sweet wine in taste. Also, to reach the masses, it ensured that its wine was close to beer than to wine. The result of their innovation was an easy-drinking wine that did not require years of experience to develop an appreciation for it. People had a taste for it; they build on that.
Thus, the critical lesson here is that alter your product because the product makes the brand.
2 – Product's Name: The very name, Yellow Tail, is catchy, sounds funny, and relates with people. The title also told a great deal about the company and its origins, the kangaroo tail is resonated with Australia.
When choosing its name, the brand kept it close to its root, which helped it differentiate from other brands in the market.
3 – The Visual Appeal: The aesthetic design should be such that it should be fun, colourful, welcoming, and unintimidating. The packaging design, ideally, should be without complicated enological terms.
4 – The communication strategy: To advertise itself, Yellow Tail mostly focused on its communication with in-store activities with a brand ambassador. They hired brand ambassadors that helped them the product advertise the product to reach a mass audience. This way, the product was perceived as approachable and funny, and to top it off, they invested in funny, quirky, and down-to-earth ads.
5 – The price: Like every wise company, Yellow Tail kept the product's cost less than the market price, and thus offered $10. The low price helped them garner a good consumer base, which allowed them to generate more revenue, and this way, they were also able to target teenagers or consumers that usually don't spend a lot on such goods.
In some instances, the best branding strategy fails us and our product. 
When that happens, don't lose hope. 
Instead, you must rethink and improve your strategies.  
How to Improve Brand Image
Have you established a brand image, but have witnessed lacklustre feedback or less than anticipated engagement? 
It might benefit you to strategise and rethink your brand image. 
If you're a relatively new company, it's practically clockwork to need to tweak a few things to ensure that you and your brand image resonate with the right audience.
The takeaway lesson here is that brand image strategy is an iterative process – you have to keep trying until you get it right.
To improve brand image, you'll have to work like Sherlock Holmes, observe, think, and rethink.
Here's a little quick three-step process that you can try, which yields good results:
Collect feedback: talk to your customers about your brand image and positioning. Ask them questions about improving your brand.
Draw meaningful conclusions: based on consumers' answers and the data you obtain, draw some analysis and findings to improve your brand.
Tweak and repeat as needed: Based on the initial feedback and the conclusions you draw; you will have to change your strategy, and consequently, your brand positioning.
Conclusion
Many small businesses and brands make one mistake when starting because they neglect their brand's image entirely and focus on the core factors like revenue and team size.  
Your brand is supposed to be the foundation on which the entire business should stand.
Your brand positioning is THE thing that can either make or break your business. 
If you're serious about your business, you will have to invest a considerable time in coming up with a compelling, effective, and attractive strategy that suits your product and the target audience; only then will you be able to yield positive results.
On the other hand, it's equally important that you honestly recognise the resources you have at your hand when developing that brand image strategy.
Analyse if you're a small company, a local business or a venture boosted startup. 
Think of the revenue your business is bringing in and the overall expenses you have to bear repeatedly.