How to Build a Compelling Visual Identity 
Regardless of your industry, your business must become memorable and engaging to your target audience. 
You can never go wrong with a branding strategy that establishes what you are and what you do. To communicate both, you need to use the right visuals.
Why Focus On Your Visual Identity?
The main idea behind branding is to set yourself apart from your competitors. Moreover, it also involves building a relationship with people who have specific needs and preferences. 
So, what do visuals have to do with building your business's identity? 
The answer is simple: Your appearance is the first thing people will notice. 
Even if you write a lengthy marketing copy that details what your business is about, it's the aesthetics of your brand that draws people in first. 
For this reason, you need to focus on building a compelling visual presence that people wouldn't want to resist. 
Here are other reasons to build your visual presence even more:
According to HubSpot, visual content is 40 times more shareable than other types of content on social media. 
In another article by Inc.com, visual elements are crucial for building their first impression of your brand. 
Apart from that, visual content sets the tone and personality of your business, allowing you to engage closely with potential customers. 
Through a compelling visual identity, you can also set expectations for your audience so they will have a good sense of what your brand is all about.  
As long as you properly execute your visual branding strategy, creating a brand that attracts your specific audience wouldn't be challenging. 
How Can I Build a Great Visual Identity for My Business?
Now that you know the importance of visual content to your branding efforts, you need to follow the proper steps and actions in creating assets that raise awareness, nurture prospects, and eventually convert cold contacts into paying customers.
1 – Start with a specific audience segment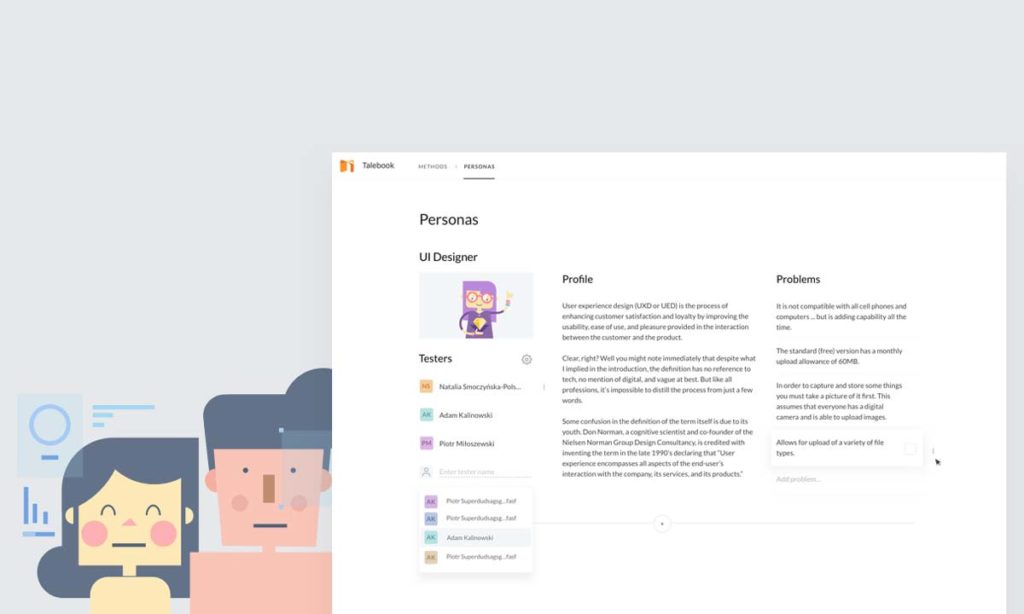 Every marketing campaign has to start somewhere. If you are doubling down on visuals, you will need to determine whom you want to reach.
Building an ideal client profile helps you allocate your efforts and resources to specific assets. 
On top of that, it prevents you from spending too much time on visual campaigns that won't deliver the results you wanted. 
Coming up with a target audience will make it easier for you to determine the right visual content to create and publish.
In determining your target audience, you will want to go deeper than their location and age. 
It would be best to look into their spending habits, personalities, and problems they search for the most. 
For this, consider posting questions on Quora and monitor the social engagement of your competitors. 
You can also type in a keyword related to your audience and check out the list of suggested keywords that pop up. 
Doing these can help you generate accurate insights about your audience and develop a visual marketing strategy that meets their needs.
2 – Make it emotional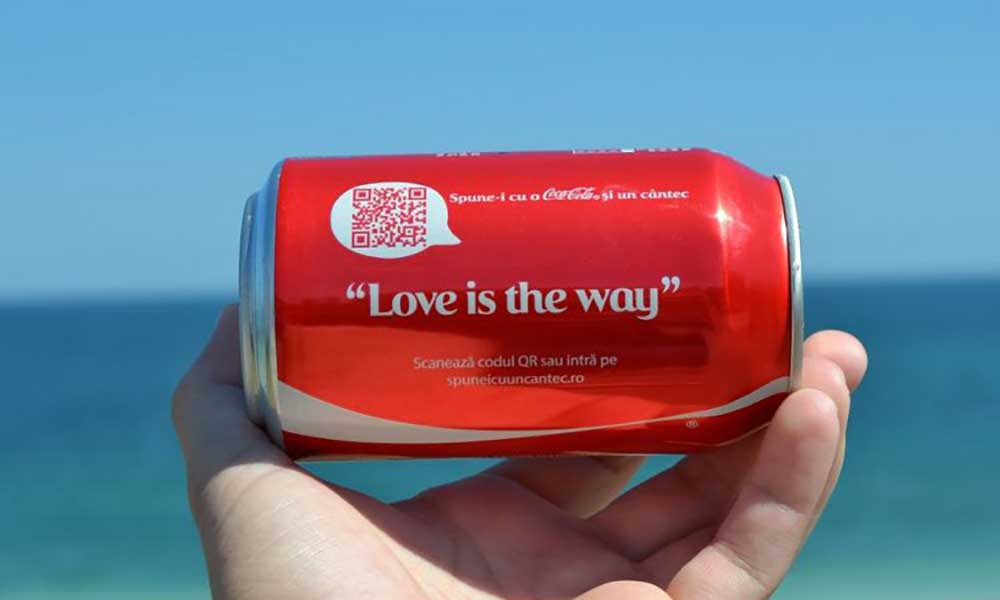 There is nothing that evokes emotional responses better than visual stimuli. 
There are colours and design elements that set your brand's tone and influence how people respond to your brand. 
For instance, if you want your brand to inspire excitement and urgency, consider using bold graphics and making red the dominant colour for all of your visual assets. 
If you want to opt for a more subdued vibe, opt for a cooler colour pallet and simple visuals.  
Your visual style hinges on the emotions you want to bring out. It's only a matter of coming up with a colour scheme and graphic templates you can use across all of your promotional activities. 
If you are not sure how to go about this, you can sit down and brainstorm for visual ideas. 
Use your business mission and vision as the basis of creating visual content that triggers the kind of emotional responses you wanted from your audience.
3 – Balance quantity with substance
When creating visual content for your brand, you can't have too much or too little of something. 
In other words, you should find balance in making sure your brand stands out without covering the message you want to convey. 
You wouldn't want to clutter up materials such as posters and infographics with too many visuals that your main message becomes ambiguous. 
At the same time, you wouldn't want to opt for a plain design that will only make your business look bland.
You can always look for inspiration wherever it is available. 
Try to look at what your competitors are doing and see if there are gaps for you to fill. 
It also matters to have a sound vision of what your branding materials should look like without having to bury your overall message under lots of details.
At this point, the best piece of advice you can get is to align your visual identity with your business's personality. 
If you want your brand to appear more professional looking to business owners and investors, opt for a simpler design. 
On the other hand, you can play with different conventions if you want to appeal to younger audiences or general consumers.
4 – Use all your assets across different platforms
Once you have all your visual assets in place, all you need now is to use them across every available marketing channel. 
Consistency is the key to the success of your branding efforts, so once you have laid down the specifics of your visual identity, you will need to use them to broaden your brand's reach.
It's also essential to optimise these assets depending on the platform it is published. 
For instance, if you want to share an infographic on social media, make sure you have versions that match the size requirements of each platform. 
When using your logo across all channels, you need to create custom logos for each one. 
If your business has a YouTube channel, opt for a YouTube logo that's a scaled-down version of your official logo. 
Lastly, make sure that you use the same colour scheme throughout. At this point, your brand colours should be present regardless of where your brand is found.
Whether it's your website or your social media pages, brand-consistent visuals let your audience identify you wherever they are online.
5 – Build a gallery of original photos

Photos are not only crucial for storytelling. 
They also provide a "face" to your brand. With that being said, you wouldn't want to rely too much on graphics and illustrations for engaging your audience. 
You might feel like using stock images to add to all your marketing and sales collateral, but they don't make the same amount of impact as using original photos showing you working behind the scenes.
You might want to avoid downloading third-party photos and consider featuring your employees and your office facility in your website, online ads, promotional videos, and other visual content vehicles. 
You will need to invest in a professional photography service for this, but it pays off in the long run as it helps you build credibility. 
More importantly, using original images helps make your brand come off as authentic. 
Brand-building, after all, is about making an effort to make your business a cut above the rest. 
6 – Change your strategy wherever possible
As your brand grows, it manages to build a loyal following. 
At this point, you wouldn't want to change how your brand looks. 
Audience preferences are constantly changing, and you may have to revise your visual kit accordingly.
It's possible to give your brand a new face without watering down your identity. 
Consider popular fast-food brands that have stood the test of time. 
Despite having existed for decades, they still retain their original identity.
The trick here is to modernise your brand. 
It's vital that you remain true to the vision and mission of your brand, all while looking for new ways to communicate your message to a modern audience.
It can get complicated, as there's always the risk of ostracising longtime clients. 
If you plan to change your visual identity anytime soon, consider playing around with different variations of your brand kit. 
To be on the safe side, you might want to sit down with your marketing and branding team. Ask for ideas on how you can give a modern twist to your brand. 
You can always get inspiration from existing brands and current design trends, so be open to using what's available to give your brand a fresh facade. 
Endnote 
Visual content helps place your brand front and centre. 
Just imagine using purely text to promote your business. 
There's not much you can do with large blocks of words, so spend as much time on designing your visual identity as you do on writing marketing copy.