Build Your Tribe: How to Make an Audience Loyal to Your Brand
Developing and Building Your Brand
Today's market is giving us a message: Companies and individuals that have effectively invested in developing their brands are more likely to succeed over those who haven't.
A brand is a visual, cultural and emotional image that represents a company and its products or services.
In an aggressive marketplace where products and services are progressively more similar in appearance to consumers, brand influences their purchasing decisions, loyalties and perceptions.
Branding is what makes us want Green Giant on our plates, Nike on our feet and Disney World for vacation.
Investing in a brand provides opportunities to attract customers and to retain those customers.
Whether you're trying to achieve regional, national or international status, you must determine the best way to position your brand on the market.
After that comes a formulated campaign to reinforce and extend your brand's image.
Slogan, name, communications and related money making spin-offs must work together to emphasise one concept that represents your brand.
Name recognition is just one aspect of many that will positively affect brand equity.
Aim for product differentiation that sets you apart from competitors.
When it comes to profitability and market share, those that understand the competition and take a unique position among them will do better than those that only understand the customer.
Create a favourable position for yourself by accentuating your brand's specific, most coveted, benefits.
A good way to increase positive awareness of your brand is by winning awards from the Chamber of Commerce, trade associations or other highly regarded sources.
Successful brands usually represent one positive, specific benefit.
An individual or company must decide what attribute they will create a positive association around and then deliver a unified message to promote it.
Individuals and companies need to have a consistent message in their brand name, slogan and logo design to convey their brand development mission.
All communication materials should be coordinated to reinforce the message.
Brands do well if they are supported by the image of a friendly and authoritative figure, for example, a personality spokesperson or a character, like Mr Clean.
Quality reinforcement is essential to distinguish your product's quality from that of similar products.
An individual or company should make sure that it is perceived as being of high quality.
The consumer's perception of a service or product's value may influence the brand's worth more than the product itself.
It's crucial to a brand's image to reinforce the value of a product, as customers interpret it.
Many successful individuals or companies develop spin-off brands that produce revenue streams from related products or anchors.
For instance, a company with a successful newspaper can increase profits with spin-offs.
Finally, no brand campaign is complete without a memorable slogan. It should be simple, relevant to the product, and unique.
How to Make an Audience Loyal to Your Brand
If you want to stick around for the long haul, you need customers who want to keep coming back to your brand.
It's nice to get more traffic to your site, or more conversions in one of your advertising campaigns, but these alone can't guarantee the long-term success of your company.
If you want to stick around for the long haul, you need customers who want to keep coming back to your brand—not a similar product from one of your competitors.
Brand loyalty is a familiar and vital concept for most business owners, but it's a tricky and elusive quality to pin down.
Still, if you do your homework, modify your business, and emulate some of the greatest leaders in brand loyalty with a unique approach of your own, it's possible to make any audience loyal to your brand.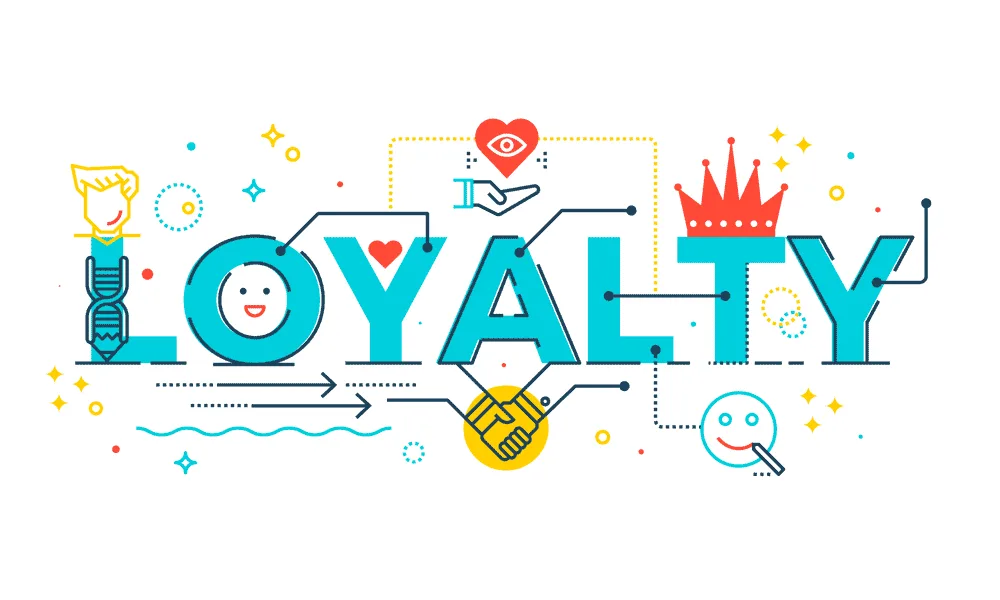 Do Good Business
The first step to building customer loyalty is the most obvious—you have to run a good business.
The best marketing group in the world can't inspire brand loyalty for a company that disregards its clients or doesn't offer a good product.
Take a lesson from Dunkin Donuts, a little-engine-that-could in the coffee shop space.
When most people think of a significant coffee franchise, they think of Starbucks because of its ubiquitous presence and large brand.
However, somehow, Dunkin Donuts remains just as successful, sometimes in the same neighbourhoods as the Starbucks giant.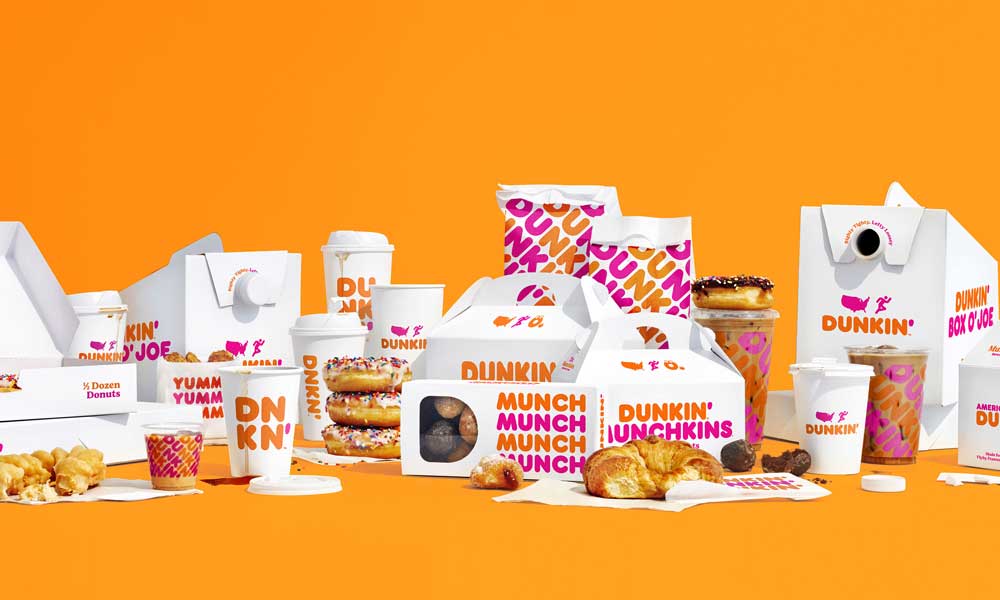 The secret isn't a secret at all—they offer good coffee at affordable prices, and keep things simple.
Customers aren't intimidated to go in and order, they pay reasonable prices, and they get high-quality products in return.
Because of that, Dunkin Donuts remains popular—and its customers aren't interested in going anywhere else.
Develop an "Us and Them" Mentality
If you want people to buy your products, you have to draw a more prominent line between you and your competitors.
You have to use your brand as a significant differentiator and help your audience understand that being on the other team means they're not on your side.
Apple powerfully did this with its "I'm a Mac, I'm a PC" line of advertising and "think different" brand messaging.
Buying Apple products was cool, and if you bought Microsoft or other products, you weren't part of the "cool" crowd.
Today, Apple remains the top name in consumer brand loyalty, and there's little question why.
For an even more practical example of the power an "us and them" mentality can have, look at the world of college football.
Some teams have bigger, more devoted fan bases than others, just as some brands have more customers than others.
When you look at the top team fan bases in college football, you see a noticeable trend—the most popular teams to root for tend to be ones with the strongest rivalries, like Ohio State and Michigan, or the Alabama Crimson Tide with Auburn or Tennessee, depending on whom you ask.
It's the "us and them" mentality that encourages loyalty by default.
Build Trust Through Consistency
It's also in your best interest to remain as consistent as possible.
For the average brand, this means maintaining the same colours, aesthetics, tone, messaging, and overall experience across all platforms, from your company website to your physical headquarters to your Pinterest account.
Consistency makes people more familiar with your brand, and therefore, more invested in it.
One of the biggest film franchises to date has been the Marvel Cinematic Universe, with just shy of a dozen wildly successful movies and a raving fan base to boot.
A big part of its success has been its consistency—even though different writers and directors have taken the helms of different movies, the same universe, the same tone, the same characters, and the same overall experiences have remained consistent throughout, inspiring familiarity, trust, and loyalty from filmgoers.

Listen to Your Customers
Facebook enjoys one of the best retention rates in the social media world. Why?
Because they listen to their users.
Almost every week, Facebook rolls out a new update.
Sometimes it's something small and hardly noticeable, like a design change on a rarely used button, and other times it completely changes the layout of the site, like with the introduction of timelines.
Some of these are met with a glowing reception, but others are treated like the plague.
So why has Facebook held such a high retention rate if its updates and additions only enjoy a mixed or moderate reception?
Facebook listens to its users when they like the new features and when they don't.
If they don't like a feature, Facebook removes it and tries again.
If they do like it, Facebook continues working along the same path.
If you're ever in doubt about how your business is doing, listen to the voices of your customers—they'll tell you if they're happy, or if something needs change.
The only way to keep them loyal is to give them what they want.
Brand loyalty may be more difficult to acquire these days, thanks to easy price comparison shopping and the deterioration of face-to-face buying experiences, but that doesn't mean it's impossible.
Make your business as good as it can be, differentiate yourself from the competition, remain consistent in your branding, and above all, listen to your customers.
The longer you do this, the more loyal to your brand your audience will become.
Author Bio: Justin Runyon is a professional blogger, writer and researcher who contributes to many reputable online media outlets and news sources. Currently, Justin writes for a Pro Writing Service. Particularly interesting fields for Justin include digital media, thought leadership, entrepreneurship and social media.