Interested in working with us? – Request a Quote Today
Request a Quote for Graphic Design – leave your details below and we will see if we are a good fit for your project.
The cooperation with Inkbot Design was like a good marriage, painless and inspiring.
They were extremely helpful and really wanted to understand the concept of my business.
The fact we were not in the same country / time zone did not affect the project at all.
They were very quick to answer and I could ask for help almost any time.
The result of Inkbot Design's work is just perfect from every point of view because they really listen to their clients.
I would hire them again immediately without thinking about any 'local options'.
Thank you!
A new logo is a smart business move.

Your Business is your Brand. Your Brand is Our Business.™
I find Inkbot Design a great place for ideas and general information. A vary informative site..Well recommended
Gary Finley
13:33 22 Oct 17
Ink bot design has demonstrated superb skill in all areas of design. If you need a logo, web layout or general, branding project done, they're the

firm to use.

read more
Doug Wolfgram
12:23 22 Oct 17
I give this agency my highest rating for extensive knowledge and consistent service.
Odin Wallace
12:02 22 Oct 17
Inkbot's design work is world renowned, and his blog posts are clear to read.
Rosalind.J. Lee
14:54 23 Oct 17
Convenient and easy to find location using Google maps.
John Sullivan
14:20 22 Oct 17
Inkbot Design has tons of info and GREAT designs, check them out!!!
William E Spicer
14:02 01 Nov 17
Stuart delivered a logo for my business a few years ago and I'm really glad I went with him as the design has stood the test of time and I've used it

extensively across social media etc. Highly recommended

read more
Brian Deeney
20:26 08 Nov 17
Most excellent information about Graphic Design, Logos and Business Marketing! Kudos Stuart Crawford
Mott Marvin Kornicki
22:32 10 Apr 18
Great website with an abundance of well-written informative material. Keep up the good work!
Warren Fowler
13:51 26 Apr 18
I was so impressed with Stuarts work and reviews that I decided to hire him from overseas. I had worked with other designers near me in the U.S.

while trying establish a brand identity that would suit my company long term, but the process yielded poor results. I am extremely thankful I found Stuart! His approached our project being well informed of my vision and desires and I felt there was a mutual honesty at every step. Stuart is professional, understanding, and patient. I highly, HIGHLY recommend him for design work!

read more
Michelle Morgan
19:31 09 Aug 18
This is one of the best drawing logos I've ever seen I love this and I'm telling all of my buddies
JAYLIZ FREENEY
23:11 27 Aug 18
Superb creativity and range of colours, available for your projects !
françois Vallet
13:30 07 Sep 18
Les Mchugh
12:50 09 May 19
Inkbot Design provides great Graphics and wonderful customer service.
Kita Champion
01:39 10 May 19
Erik van Erne
11:46 10 May 19
Learning,... which I Love and you are so far ahead of "Branding" R&D and you generously Share... Thank You. Hope in the near Future to Work together
Bogdan Wrzesinski
03:31 13 May 19
Well done!: ♛♥♪♥ Thank you — #Happy2019 @GodSent247 #GodSpeed LetLoveWin 发展繁荣 - Develop prosperity!
BogDan Wrzesinski
05:47 20 May 19
An excellent agency with extensive knowledge and superior service!
Gaye Crispin
08:22 20 May 19
Inkbot has excellent advice and insight!
Scott Howard
21:56 23 Jul 19
Interesting articles about logo design and branding. Very informative website.
Keith Winter
11:06 25 Jul 19
strong dedication artist impression and detail
Gary Loper
20:54 25 Jul 19
Only one thing in mind , Great!
Efirial Moonshard
18:23 26 Jul 19
Consistently great information that is actually useful! Thank you!
922 Ministries The CORE
01:08 01 Aug 19
The blog has fantastic information!
Michael Smolensky
17:31 20 Aug 19
Inkbot provides professional and sound advice about web development and SEO.
Paul Jerard
00:27 28 Aug 19
How much should I spend invest in my Brand?
How much does a 'logo' cost? and is it worth it?
Should I hire a professional graphic design agency?
Just Starting Out
If you are a sole trader, freelancer or entrepreneurial business owner, getting your logo right the first time is critical to success.
I would advise investing around £800-1,200 in a logo design package, for which, you will receive a selection of 3-4 world-ready initial concepts to choose from that can be developed and revised until you are happy.
If on top of the logo design, you needed stationery, business cards or some promotional materials, figures towards the £1,500-2,000 mark are sensible to think about.
Moving on up
Small businesses, serious startups and established sole traders looking to make the step up to SME level, should think around figures of £1,500-2,000 for their logo design.
This would allow for a more developed package, with extensive research and development of concepts and consideration of brand potential.
Again, if further media is included with a logo package, such as stationery or branded media, I would advise thinking around £2,000-3,000 to cover it.
Business levels
Mid-to-large businesses, maybe those who employ 5-25 people, should naturally look to invest more since there's much more to consider with their Brand.
An area of £3,000-5,000 is sensible for an extended logo package, where each tailored concept presented has been constructed with a wider brand identity in mind.
For any larger organisation, the pricing of developed branding packages would be determined by the scope of what's required.
Global Brands
Larger businesses, Organisations and Corporations looking a rebrand and refresh of existing materials should think of investing at least £5,000 in the logo design process.
Further media can be estimated in a tailored quotation, but expect estimates towards £10,000-20,000 for identity design.
For any work quoted or valued at under £500, up-front payment in full is required to book the time slot. Projects between £500 and £5,000 require an as-standard 50% deposit and above £5,000 can be open to discussion on the easiest breakdown. We are open to significant discount should you be willing to proceed with full payment up front, which simply shows that you are serious about working with us.
As with all figures quoted above, these are advised investment levels that we suggest you consider for your business. Everything is open to negotiation as we do work to your budget at the end of the day.
One thing we would suggest you consider is how much you value your business, how much you value your brand.
If you are struggling to stand out in a crowded marketplace, lacking a defining factor against your competition, or potential customers pass you by, this will seriously affect your sales/income. Working with us, you will be able to tell your story to the world visually, through branding that creates trust, memorability and presents a professional face to the world. To many businesses, their brand identity is responsible for 10-40% of their income – if you are serious about making a success, it is not something that should be thrown together quickly, or outsourced to a $5 amateur.
Your logo really matters.  A lot.
As the face of your brand, your logo captures your identity visually and makes the right first impression.  You only get to do that once – make it count – separate yourself from the herd, build a more powerful brand making your business bigger, stronger and successful.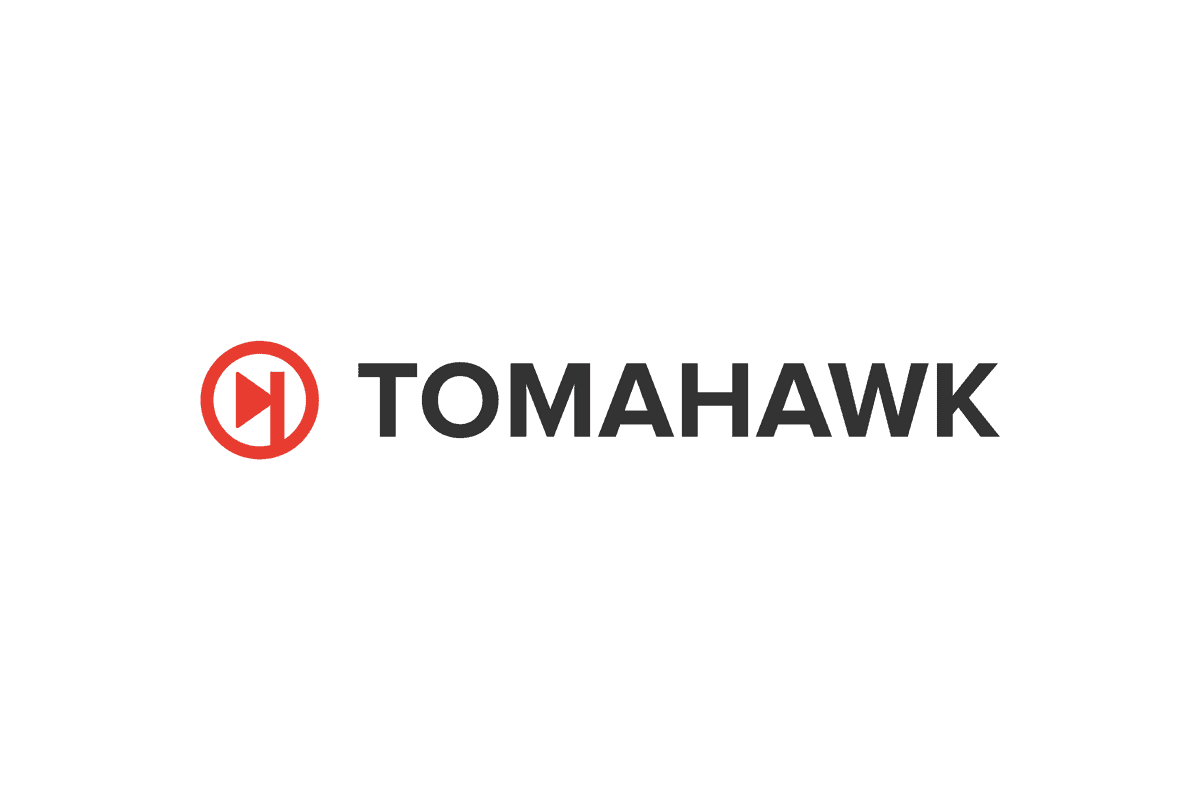 Top Branding Agency Logo Designs.
Affordable, real-world pricing that gives businesses of all sizes agency-caliber creative design services that deliver return-on-investment and enhances your brand.  Get more value from a proven, top-rated Branding Agency committed to superior customer service creating logos.
An asset with sustainable value.
Logos crafted with pride, passion and expertise, integrated across all platforms and every point of customer contact, a compelling logo that sends the right message to prospects and customers.  Your visual brand is an enduring asset that will add value for years. Invest in your success now, and you'll be paid back 10x in the long run!
Quotes custom-crafted for you.
Our passion is creating a logo that makes your business unforgettable. The simple form below will help us begin to understand you, your business and your goals. We've created hundreds of logos – one at a time – each sizzles with sales punch that enhances clients' brands.
Branding Agency Quality that's Value-Priced.
Creative Branding design isn't fast food.  We won't insult you with a quote before understanding what you need.  We're not the cheapest, we;re the best, a top-rated company Brand design business committed to highest quality and client satisfaction, delivering Branding agency work at a fraction of the price.
Just a few of our happy clients…
Stuart developed our new company logo design.
I found him to be creative and easy going and I am very happy with our new Brand.
Dependable, insightful, creative – all apply to his work. Highly recommended.
Do not give it a second thought – hire Inkbot Design today!
We were really impressed with both his creativity and the professional way in which he works.
We recommend him very highly to anyone looking an expert.
Need to Discuss a Project or Request a Quote?
Want advice on your Brand?
Schedule a Consultation.
Set up a Skype meeting here at a time that suits you – Please note, my rate is £120 per hourly session.
If you'd prefer a phone discussion, that works too, just let me know.
If you are unsure of what your Brand needs to grow or would like some professional advice on the pros and cons of a rebrand, this meeting could offer you serious value!
In just one session, we could uncover your strategy for success and bring 2000x revenue overnight.