The Role of Customer Loyalty in Marketing
For many businesses, getting customers is easy.
It's keeping them loyal that can be difficult.
Much work goes into your product and its presentation, but if your customer isn't interested enough to come back, all that effort evaporates into thin air.
The following article goes over some of the ways business owners can earn and keep customer loyalty.
The Customer is Always Right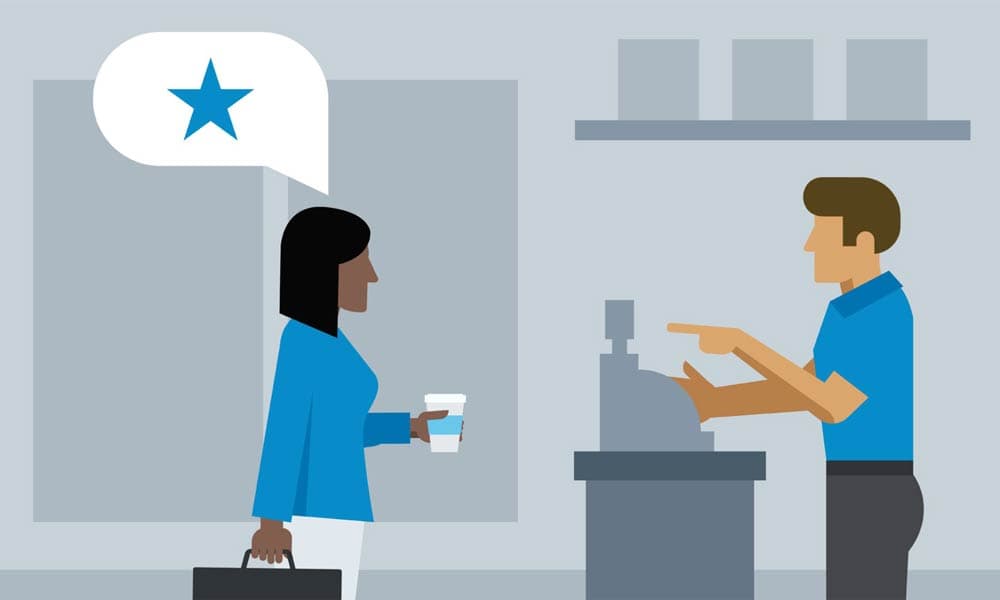 Providing excellent customer service should be a "no-brainer".
However, it is surprising how many customers won't return to a business because of poor customer service.
Some customers won't return if they feel their needs were not addressed.
Top flight customer service will bring you a customer for life. Remember, you should be going for the "wow" factor here.
According to The Customer Loyalty Effect, a 5% increase in customer retention can lead to a 25-100% increase in profit for your company. – Hubspot
Take care of customer complaints as soon as you can.
If you do need to get back to a customer, give a specific window of time and stick to it.
Don't make your customer call YOU again.
Give clear and easy to follow directions to returns and refunds.
If your customer is unhappy, their searching through information or multiple pages on a website won't help them ease their unhappiness.
Prominently display ALL contact information (phone, email, social media, etc.) on the first page of your website.
Some customers just won't come back if they can't contact you immediately with a problem.
Make accessing a company representative simple.
Not every problem can be answered in FAQs or on a phone menu.
Sometimes person to person is the only way to solve a problem.
Be upfront about any problems and provide an easy way for customers to resolve their issues.
You wouldn't want them to see an issue on the news BEFORE you let them know about it.
Over deliver. Don't just say something, do it — words matter.
Provide a new product, a discount on the purchase, or return the purchase price.
Whatever it takes, you need to make things right.
If customers voice their concerns on social media, use it as a learning experience.
It is not personal.
Make use of that platform to solve the problem.
Offer the customer a discount or free product in addition to resolving the issue and keep them coming back.
Let customer feedback be your guide.
Give your customers a way to tell you about your products good or bad.
Remember, one bad review because of your lack of attention to the customer could cost you 1,000 additional sales.
Don't be rigid. Not every situation is black and white.
Allow your customer to know that their problem can be solved even without going the traditional route.
The Global Consumer Village
Create a sense of being more significant than just the products you sell.
Sales are important, but you know that you and your company are more than just dollars and cents.
If your customers feel you are on the same page as they are with social, economic or environmental concerns, you are more likely to develop a product or service relationship with them. Connect with your customers on every level possible.
Show your customers that your company/brand shares their concerns.
Get involved in issues that your customers are interested in.
Develop your own "neighbourhood" with customer access to various social media platforms.
Create a current or developing product blog.
Stay in touch. Keep up your relationship with your customers by email.
Announce new products; ask about their experience with you.
Show your customers that you have a social conscious as well as a business one.
Customers like to know about corporate responsibility.
Invest in your customers personally.
Customers appreciate the personal touch of remembering a birthday or the date of their first purchase.
Foster a personal relationship.
Schedule some "you" time with customers.
Ask why they like the product and what brought them to you.
They may be willing to speak publicly about their experience with your company.
Everyone likes to feel they are being listened to.
"Make new friends, but keep the old" is a great point to remember with existing customers.
Keep up your relationship with existing customers while developing new ones.
Let your customers connect to you with an actual company representative.
Sometimes a real person is needed.
Create an easy access route to "live chat."
Become the Bandwagon
You want your product to be known, but you need to spread the word by more than just advertising.
There are more than just flyers and social media banners at your service.
Marketing and advertising have taken on a completely different meaning in the digital and social media age.
Once everyone knows who you are, you might need a bigger bandwagon!
Public recognition. When folks start finding out others are using your product or service, that generates a positive buzz that attracts new customers.
Have a recognised name in your product field tout your product. Have them cite specific data or stats on what you have accomplished.
Get an "A-Lister" to endorse your product. Big names also enjoy big perks, and that can go a long way for you.
Use as many social media platforms as possible and ask customers to post their reviews of your products or services.
Be your own expert. Make sure you can answer questions thoroughly about your company/product and share what you know on your website or social media.
Cultivate the right employees. The employee that enjoys what they do can convey the best positive marketing.
Their joy is infectious, and your customers will remember that and keep coming back.
Use your words. Words like Free and New can generate an enormous amount of interest to potential customers.
The Customer Loyalty Program or Service
We're all familiar with the companies that have a buy one get one free or combinations of products for one price as part of loyalty or returning customer program.
There are also services you can provide to help drive up loyalty.
Customer Loyalty Programs Increase Customer Retention Customer –  retention is the primary benefit of a rewards program that serves as a foundation for all of the other benefits. – Candybar
Every customer wants to feel special.
Rewards and incentives help fill that bill.
However, the best loyalty program is having a product that is second to none.
Start a customer loyalty program to entice customers to return.
Create a credit system that can add up to cash back, free product, etc.
Develop rewards that grow over time. Treat long-time customers like family and let them in on the latest offers.
Provide a premium service at a different price point for loyal customers.
Combine with another company for a more substantial reward. Doubling up can benefit both companies as well as the customer.
Don't take return business for granted. Just because they came to you once, doesn't mean they will again. Take care of them from the get-go.
Let your customers know they can rely on you, but also let them know when there is an issue.
Tell the truth, even if it isn't comfortable. You wouldn't want your loyal customers hurt by your carelessness.
Making the sale isn't all there is to your business.
A hard sell can be just as bad as a negative review.
Give your customer something to see or review before they make a decision. Send your customers a product or business folder that shows what you do and what is available.
Think ahead and solve problems before they happen. Offer a customer loyalty program that can tackle the problem without sending everyone into a panic.
Take advantage of current technology to help address routine questions or provide extra email information for an extended review of the products your customers purchase.
Provide a unique cell phone app with your logo design for FAQs.
Happy customers are chatty customers.
They're more likely to provide you with word-of-mouth business.
Let your customers do the talking for you.
Loyal customers are more than happy to tell people whom they get great service or products from.
Give your customers something they didn't expect.
Everyone loves "just because" gifts.
They will come back again see what happens next.
Finally, remember to treat your loyal customers and your potential customers as you would like to be treated.
Make sure your customer service is head and shoulders above everyone else.
Relate to your customers in more than just a dollars and cents way.
Let your concern for your community help to build your business.
It's great to beat your own drum, but it's also a good idea to let others do it for you sometimes.
Customer loyalty programs are great ways to entice new business and keep customers returning.
Ultimately, your product or service should be the best incentive for business.