The 13 Secrets of Building a Brand Identity
Nike's 'Just Do It' and Loreal's 'You're Worth It' are perfect examples of outstanding branding work. 
While the first motivates you to keep going no matter who you are, the latter tells you you're much more precious than you think.
You must keep a few things in mind to create a similar kind of powerful and successful branding. Here they are…
1 – Discover the Purpose of Your Brand
Before jumping into the market, every brand has a great sense of purpose, which acts as fuel to keep them going towards their goal.
But, for you to arrive at that purpose, you must first ask yourself a few questions, such as:
What kind of solutions does the brand offer?
What sets you apart from others?
Why do you think people would love your brand?
What's the 'why' behind your brand?
Once you've answered these questions, you have a foundation of the significant aspects of building a brand, such as a tagline, slogans, messaging, story, etc.
Most customers like to shop with a company that is big on values. Therefore, you must find the purpose before you can find values. 
To go deeper into it, try asking these things:
What – Think about what products/services you wish to offer
How – Think about the things that you wish to do differently from competitors
Why – What's the reason that your brand should exist
All these questions are imperative for you to lay the groundwork before you can define your brand.
2 – Analyse Your Target Audience and Competitors
Before you can create a successful brand, you must perform some degree of research. This research will have to be around competitors and target audiences. 
What kind of products are your competitors offering?
What kind of demographic do they target?
How do they resonate with their target audience?
What are the lessons you can take away from their branding strategies?
What is their ethos?
When you answer these questions, you will know how to better connect with your target audience when building a brand.
These questions are vital if you want to have a sense of direction. You will also get a visual aspect and the overall feel of your brand.
3 – Develop your Slogan
A slogan is a small but descriptive tagline that accompanies the logo design. 
For example, Nike's 'Just Do It' is a classic example of a slogan that has made it big.
You must pick this slogan carefully if you wish to come across as credible and also if you want to convey what your brand is all about.
You will also place this tagline in your marketing strategy, such as website, bios, and Social media posts. 
This is the line with which customers will associate your brand. Therefore, you must be careful while picking it.
You should also note that your value proposition may change with time, so you may have to change your tagline. 
Keep yourself fluid to keep evolving with an evolving brand.
It pays not to get too fixated on one tagline and to keep an open mind.
Remember, your customers are also evolving with your brand. So, take both things into account while polishing your tagline.
4 – Create a Logo to Give Your Brand's Personality a Face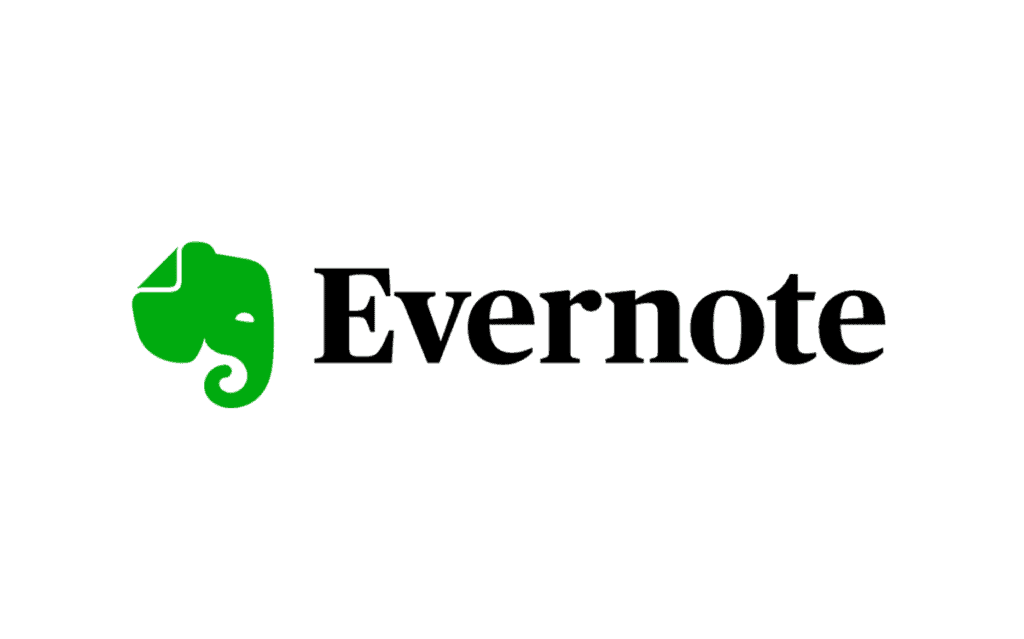 While a tagline is the verbal aspect of your brand, a logo is the visual aspect of it. This is the part where you might need help from the creative team. 
An essential part of your logo design is communicating your brand's essence and heart. 
For example, the logo of Evernote is the head of an elephant, indicating the excellent memory of the animal.
If you need inspiration, you might want to study the psychological implications of brands like Twitter, Apple, Domino's, Facebook, Audi, etc. 
Over the years, people have associated these brands with their logos. Just one look will tell what these brands are all about.
Indeed, after studying these brands, you will get the hang of what goes into building an appealing and memorable brand.
5 – Collect Brand Images
Never underestimate the power of photography.
Take a good look at any brand, and you'll know what we're discussing. For example, if you visit the websites of Adidas or Nike, you'll see how photography coupled with the right kind of caption can do wonders.
To pick the proper photographs that can do wonders for your brand's image, you could either try investing in professional photography or get high-quality images from sites like iStock and Getty. 
Both of these are great avenues to start building a portfolio of your photographs.
Imagery is beneficial when promoting stuff on your website or any other platform. 
Be sure to experiment with the images' genre and tone to see which fits your brand image.
6 – Know the Things That You Must Avoid
You should take care of a few things while building a brand. 
There are common mistakes that most brands tend to make. For example, you should be consistent with all your efforts. Avoid sending mixed messages.
Make sure that your message is clear and loud. Your customers should not feel confused by what you're trying to tell them.
It also pays to find your unique voice. More often than not, many brands will make the mistake of copying their competitors.
Please learn from their successes and mistakes and add your twist to their strategy.
7 – Identify What Branding Assets You Need
There are a ton of branding assets you create. During your branding asset creation process, there comes a time when you must think beyond the essential core elements and come up with a solid plan of action.
That means creating a list of visuals that can help give your efforts a proper direction. 
These things can be anything out of the following and more:
Digital ads
Webpages
Social media posts
Print ads
Window decals
Email headers
Apparel
Do not consider this list the be-all and end-all of branding asset creation. You can always come up with your own take on things. 
It's important to prioritise a few out of this list and consider them individual projects to work on. 
Ideally, you would want to start with creating digital brand assets first. From there, you can keep expanding things.
8 – Ensure Digital Presence
These are times of pandemic and lockdown. That means a large population is stuck at home with nothing better to do than browse the internet and check social media.
A recent survey tells us that an average user spends almost 30% of their time on social media platforms.
Not only that, during 2020, most businesses could remain afloat solely because of their online and social media presence. 
Do we need more reasons to have a website and ensure a digital presence on social media? No, we don't.
Your website is the only thing that might keep you going during tough times, such as the pandemic.
The power of digital marketing today cannot be described in words. You must make it a point to be as digitally present/active as possible. 
People today, more than ever, expect to see you online.
9 – Build Connections with Your Customers
Considering how a typical consumer has evolved, you would understand the importance of quality communication. 
There was a time when people had access to essential everyday products; they were good to go.
This was probably the 60s. Then came a time when people had many choices to pick from. 
But today, a consumer expects much more than a quality product.
They like to connect with their favourite brands also. Social media makes establishing that connection and dialoguing with brands more straightforward. 
Today, customers know what values a company sticks with, their philosophy, and their ethos. And they like to shop with brands that share the same philosophies as their own. 
To know what your customers want, you must communicate with them. Get personal with them. Share your brand's story and value with them. Showcase your manufacturing process. Tell them about the creative vision that goes into the making of each product.
Ask them what they expect, what they like about the product, what changes they would prefer, and how they can nurture a stronger connection with their audiences.
10 – Offer Excellent Customer Service at All Times
Your customers can be the most significant assets in doing free advertising and spreading word-of-mouth publicity.
A satisfied and happy customer is never afraid to sing praises about you.
That's why, no matter if you're a big or small name – you must always ensure excellent customer service. 
Set up a system wherein you can respond to customer queries as soon as possible and try to resolve them at the earliest possible.
Create multiple avenues through which customers can leave feedback and suggestions. Social media is one of those avenues you can use.
When a satisfied customer leaves a good review, it carries a lot of momentum.
Its impact can be much more significant than your average marketing campaign.
You can always take constructive feedback even if a customer leaves a negative review.
11 – Find Your Cadence and be Consistent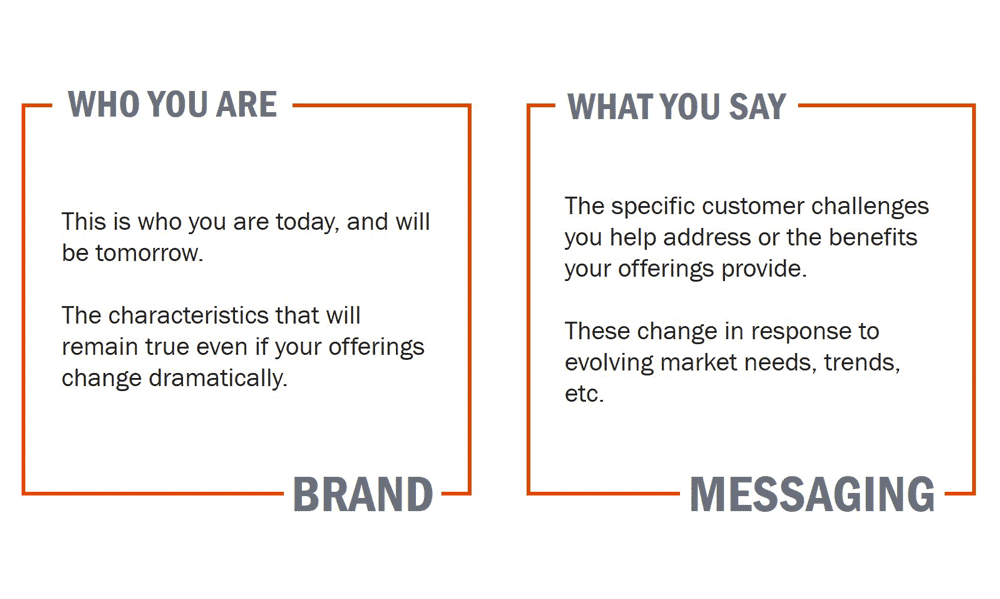 Your cadence is essentially the tone with which you communicate with your audience.
Should it be too formal or relaxed? Should it be technical or free-flowing? Think about that, and after that, churn out quality content consistently.
When building a brand, ensure that you:
Don't post just for the sake of posting
Give audiences something that adds value
Be sure to stick with a consistent publishing schedule
Sticking with a regular posting schedule and ensuring a similar cadence is just as important as figuring out what you will write about. 
But all of that won't be possible if you only wait for moments of creative surge. 
It would help if you cultivated a sense of discipline. You need to remain disciplined if you want to build a brand. There's no alternative to that.
12 – Use the Same Narrative Across All Platforms
Suppose you're going to have a digital presence across ten different platforms, say. In that case, email, social media, website, and some other place – make sure that your narrative, tone, and the story you share remain consistent across all the platforms.
Your branding, logo, username, and the kind of message you share should speak volumes about who you are. 
People should tell by one quick look that they're dealing with so and so brand.
If there are inconsistencies between your message and tone, it could confuse the readers and potential customers. A strong brand will always avoid that mistake at all costs.
13 – Build Your Tribe
Who is your tribe? Your tribe is the group of people who will remain connected with you.
The more you can nurture that group of connections, the quicker growth you will enjoy. After all, you know what they say – "Your tribe creates your vibe".
Work at building meaningful connections with the right kind of people.
Create content that engages the following people to build that tribe successfully:
Followers – Anyone who follows you on a typical social media platform. 
Reader – It can be an average reader who consumes your content
Subscriber – It's the people on your email list
Superfan – Someone who is committed to buying only your products
Customer – Anyone who buyers your products sporadically, if not always
Bottom Line on Building a Brand
So, are you ready to build a brand identity? Hopefully, you found this post helpful and will be better able to shape your efforts.
Author Bio: Mike is a senior SEO strategist at Nine Peaks Media, a B2B SEO agency that helps SaaS, software, IT, and technology companies rank on the first page of Google with effective content marketing strategies. Nine Peaks offers performance-based inbound marketing, conversion rate optimisation and search engine marketing services.