How to Get Celebrity Endorsements for Your Brand
Got your product and branding all sorted? Awesome.
How about distribution?
Distribution – in other words, getting your products seen and getting people to trust you – is the hard bit for new brands who are trying to establish themselves.
If only you had a celebrity fighting your corner for you!
If you can get celebrity endorsements for your product, your brand could spread like wildfire across the Internet.
It can spread beyond your wildest dreams.
Celebrity endorsements can make you a star, and by getting them to endorse your product, you are leveraging not just their power, but also the power of word of mouth.
This is important because one of the biggest problems new small businesses face is getting the word out.
The Internet is a noisy place.
Getting seen and heard amidst the din on a platform like Twitter is notoriously difficult, even for established names.
Celebrity endorsements amplify your voice, but it also helps to build trust between consumers and your brand.
If a big name your prospective customers know, love, and trust is using and promoting your products, the potential customers then start to trust you more.
You gain significant credibility.
This is pure marketing – knowing where the eyeballs are going and redirecting them to your brand.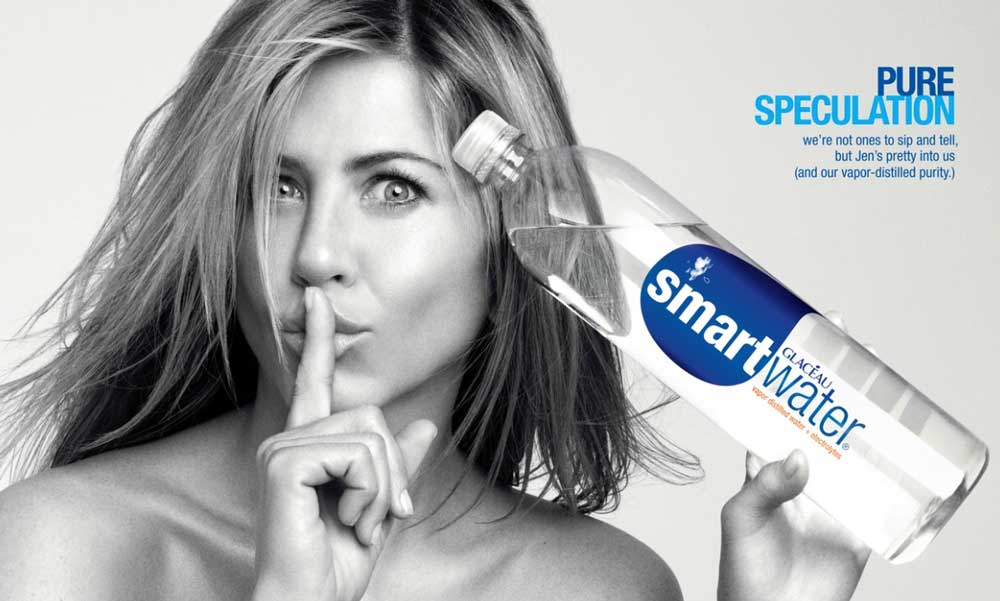 The good news?
Celebrities are willing to endorse.
They are not sat in their ivory towers, ignoring all messages and blocking all businesses who want them to promote their product.
They are open to collaboration with the right brands and companies.
""Yeah, but they only wanna work with the big brands, such as Nike. What chance have I got? Even my mom can never remember my brand name."
You have probably seen the big names getting celebrity endorsements, such as Taco Bell and Shaun McBride, Calvin Klein and Justin Bieber.
However, smaller brands have been able to reach out to celebrities too.
These include Easilocks Hair Extensions, which got Vogue Williams to endorse their product on Instagram.
Givenchy scored a winner when they collaborated with Kendall Jenner, while Old Navy managed to convince Meghan Rienks to promote their products all across social media to her millions of followers.
Who's Meghan Rienks?
In her Twitter bio, she describes herself as "giving iffy advice on my podcast." On Instagram, she says she excels in "ugly crying on Hulu."
It is all so vague.
You might not have heard of her, but with over 500,000 followers on Twitter and 1,000,000 on Instagram, she is a celebrity all right – just a different kind.
Celebrity is a relative term.
While it is going to be next to impossible to get a megastar like Tom Cruise to endorse your brand (but not impossible – we hear he likes aliens), you will have a lot more luck as a smaller/medium brand if you aim for celebrities such as Meghan Rienks.
Your mom and dad might not have heard of her, but in her social media circle she is huge – and she has got a lot of power you might want to try and leverage.
Excited? You should be.
In this article, let's take a look at the steps you need to take to get celebrity endorsements for your brand.
1. Research Your Target Audience
How do you decide which celebrity endorsements are the right fit for you?
Do you go with Beyoncé all the time if you are in the cosmetic industry?
Do you try to reach out to Steph Curry if you have a new line of sneakers?
First of all, you need to ask who is following the celebrity on social media.
Are their followers also your target demographic?
If you have got a product aimed at screaming teenage girls who love Harry Styles, you will want to find a celebrity with that following.
It is the same if you have got a vegetarian product – you will need to be on the lookout for someone who loves animals, and whose followers are largely animal lovers.
Once you have decided on a list of potential celebrities, you should then pop over to each one's social media profiles and see what kind of people are engaging with them.
It is one thing to say to yourself "Celebrity A will have lots of screaming girls following them," but it is quite another to go and see what the reality is.
Engagement on social media is super important for celebrity endorsements.
As you comb through a celebrity's social media profile and realise their top-line number of followers are not your demographic, you should cross them off your list immediately.
To do this, check individual posts.
Who's engaging? Who's commenting and liking and sharing?
Are these your prospective customers?
If they are, this could be a celebrity for you.
To sum up: you need a star who has the engaged audience you are looking for.
If the kind of people you want to reach out to are not engaging on a celebrity's profile, move on.
They are not for you.
2. Think about a Benefit for the Celebrity
Nothing gets people interested in a physical product – such as makeup or hair extensions – then being able to try it and get a feel for it.
The next best thing?
Watching our favourite celebrity try it!
Picture the scene (if you are a guy, just pretend to be a woman for a few moments, we will not judge you): there's a new makeup product that looks cool.
However, it is somewhat expensive.
Moreover, the brand is a new kid on the block.
You do not know them yet, and you have no idea what this product will be like.
If only you could try a free sample!
You cannot – but the celebrity can.
When we see celebrities modelling a product, we instantly feel better about it.
That is why brands have been using celebrity endorsements in TV commercials for decades.
However, how do you (guys, you can stop pretending to be a woman now) get a celebrity to endorse your product?
After all, who are you? Why should a celebrity use and endorse your product?
The best thing to do is to give it to them for free.
Yep. Gratis.
It is what all brands do, both big and small.
Giving stuff away for free is awesome because it works like expected revenue.
Let's say you give something for free to a friend; they love it and tell five more friends who then buy the product from you.
If you give a celebrity something for free and they like it, they tell their millions of followers who then purchase the product from you!
Celebrities are not just going to do this for you out of the kindness of their heart.
They will be asking, "What's in it for me?"
Offer them the product for free, tell them all about the advantages of the product, as well as what your brand represents.
Talk about your values, but make sure that your values reflect theirs.
For example, if you have got a new vegan chocolate bar and your celebrity is a vegan who cares passionately for animals, you can tell them that your product may convert more of their fans to veganism.
3. Find the Contact
We are super blessed to be living in a time when is easier than ever to find your celebrity endorsements.
Once you have identified their profile but don't yet have a name, you simply need to pop onto Google.
You can start by searching specific keywords on Google related to your niche.
If you have got a vegan chocolate bar, you could type in "vegan celebrities."
It really shouldn't take too long to find a few contacts with just keywords alone.
You do not need to stick to just Google, in any case.
If you are more on the lookout for smaller influencers than out-and-out celebrities, you can try LinkedIn.
Again, be specific with your keywords and do some rummaging around.
The great thing about LinkedIn is that it shows you how many connections you are away from an influencer.
For example, let's say you find an influencer who looks like the perfect fit.
As it turns out, you already have a connection with who knows this influencer.
All you then need to do is ask your contact if they can put you in touch with the influencer.
Looking for an email address? That can be found, too.
There are email outreach tools that can help, such as hunter.io, contact out and voilanorbert.
If you do go down the email route and decide to email a few celebrities/influencers, you will want to track your emails to see who has opened and clicked them.
Why?
Because if you do not, you are wasting a valuable opportunity to measure a few important metrics.
Let's say a celebrity does not even open your email.
They have not turned you down – you just haven't been able to grab their attention.
So what do you do next? You tweak your subject header and opening line and send a second email.
You can use a Gmail plugin BananaTag to help you track your emails.
If you already have an email marketing service, such as MailChimp, you can use that instead.
4. Reach out to the Celebrity
Once you have got a list of a few celebrity endorsements candidates, it is time to reach out to them.
Again, we are so blessed to be living and working online, a time when it is super easy to reach out to celebrities and influencers.
They might not always reply, but they are no longer hidden away.
It is a good idea that you take control here, especially if you are the CEO of your company, and contact your desired celebrity directly.
You can direct message them on social media or email them.
It is nowhere near as hard to find a celebrity's email these days.
In fact, many of them list theirs on their social media profiles.
Whatever your method of contact is, your message should be personalised, simple, and transparent.
You are looking to build a relationship, but there's also something you need from them.
Your outreach email must be:
Personalised to the celebrity
Lighthearted
Transparent
Funny
Friendly
Self-deprecating
Clear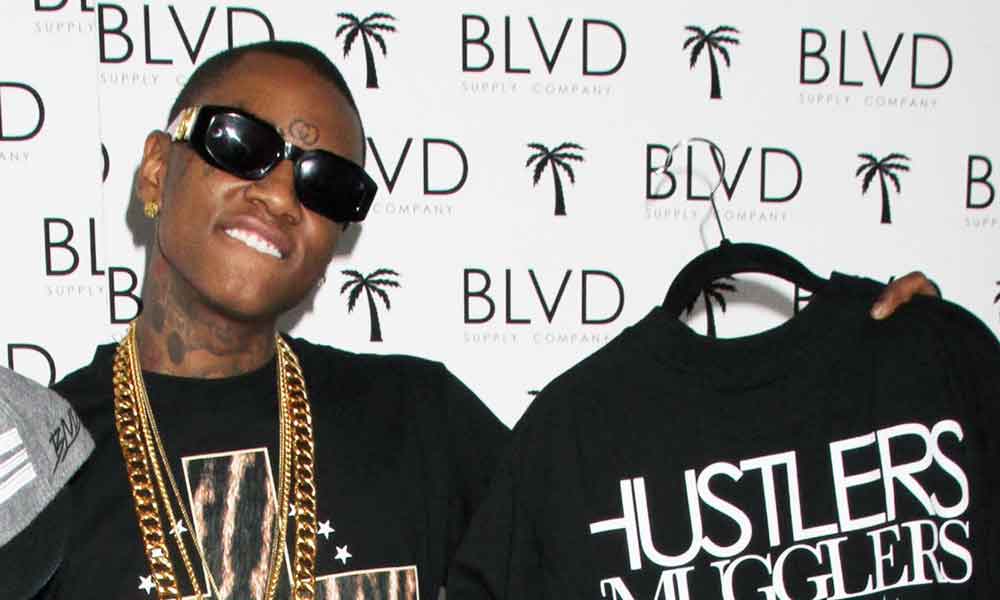 Here is an example:
Hey <insert a celebrity's name here>,
So I have got the tough task of grabbing your attention.
I am the founder of a brand new startup that makes super healthy and super tasty vegan chocolate bars. As a vegan yourself, my team is sure that you will love what we have got. Our product is gluten-free and stuffed with nuts, raisins, and antioxidants.
So what do we want from you? We would LOVE it if you accepted our warm offer to send you a free box filled with FIVE of these vegan bad boys. We promise they are delicious, will melt in your mouth, and may or may not be the best thing you have ever eaten in your whole life.
What would we like from you? If you accept our offer to send you our delicious new chocolate bar, we would appreciate it if you could post a pic of yourself munching away on it on your social media profiles. We feel that you and your audience perfectly matches our values and our message.
We will love you forever and won't hesitate to send you a second box signed by yours truly (my signature will be worth $15 by 2030 according to my mom. If you put it on eBay, I will not mind at all).
You now have three options:
a) Ignore this message (MOST POPULAR),
b) Reply (LESS POPULAR): you could reply to me, and we will work something out!
Yours,
<insert your name>
Conclusion
It is not merely a case of having celebrity endorsements for your brand.
It is all about picking the right one.
Pick the wrong one, and they will be preaching in the desert.
Pick the right one? Your brand could take off.
Do your research.
Discover what kind of fans are engaging with a celebrity.
Make sure these fans share your values and message.
Then, personalise your message to the celebrities, make sure you are light-hearted, friendly, clear, and always follow up.
This is your chance to go big.
Enjoyed the article? Don't forget that sharing is caring!