Product Placement vs Brand Integration Explained
Companies use all kinds of advertising methods to turn their products into household names.
Some big players are so successful in their advertising that their names are sometimes even used as generic names for a whole group of products.
Take Chapstick, Aspirin, or Jeep as an example – people tend to use their names when they're referring to a lip balm, anti-inflammatory medication, or SUV respectively.
Brand integration and product placement are two very similar concepts, which is the reason why many people confuse them.
However, despite having common ground, these two marketing approaches differ a great deal not only regarding their implementation but also regarding their results.
Let's examine these seemingly subtle differences and see some notable examples.
What is product placement?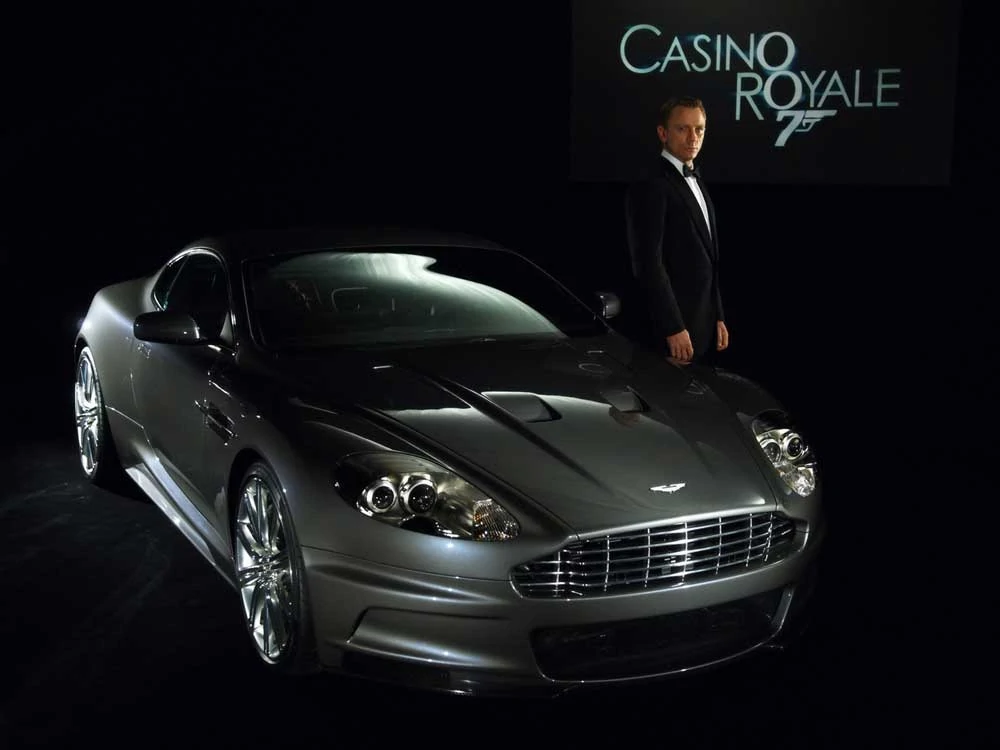 What do Aston Martin, Omega, and Heineken have in common?
Apart from being among the most popular global brands, all three of them have been extensively featured in the James Bond franchise.
Even the 007's iconic "shaken, not stirred" Martini, which used to be the official cocktail of the most famous spy in the world, has been replaced with the Dutch beer.
We may complain that James Bond movies have turned into an hour-and-a-half product placement fest, but they apparently work.
The Barbour jacket worn by Daniel Craig in Skyfall sold out in the blink of an eye, which illustrates how susceptible we are to the magic of not-so-subtle advertising.
Even though it might seem that product placement is a relatively new marketing tactic, it has been in use ever since the silent movie era, and one of its notable examples was filming scenes in front of restaurants, which provided food for the cast and crew in exchange for being featured in the movie.
However, E.T. took product placement to the next level and catapulted the sales of Hershey's Reese's Pieces which grew by 65%.
Spielberg's first choice, M&M's failure to recognise this as an excellent opportunity to piggyback on the success of one of the biggest blockbusters in history.
Whenever you see that a character in a movie drinks Coke or uses an iPhone just for the sake of it or as a prop without making these brands a plot device, we are talking about product placement.
You do not have to be a marketing wizard to understand that product placement can bring much exposure to a brand.
Although they usually aren't the focus of the character's attention and aren't discussed in detail, brands, especially those already famous and distinguished, can garner a lot of attention and interest when they appear on the TV or silver screen.
Product placement can be divided into three different categories:
1. Visual placement. This happens when you can see the product or its logo in a movie or TV show.
2. Verbal or spoken placement occurs when a brand or company is mentioned during a dialogue or conversation.
3. Usage placement takes place when a branded product is used on-screen, and this type of placement usually includes both visual and verbal placement methods.
Specialized marketers work on finding the best opportunities of including brands in movie and TV scripts, but this market has been expanded as now product placement is a usual practice in video games, novels, web-based TV shows, and similar formats.
Brands can significantly benefit from using a product placement strategy, and some of its advantages are:
Establishing positive associations with a brand or product.
When product placement is done correctly, consumers will be able to see a product being used in a natural context, and this creates an almost soft-sell approach.
As many people tend to identify with leading protagonists, seeing them use a particular brand will most certainly result in their desire to purchase it.
Similarly, people who have already bought a product will be positively reinforced when they see it being used by their favourite character.
This way, the character's appeal and value are reflected in the brand and vice versa, thus creating a win-win situation for both parties.
Product placement amplifies your reach.
Let's go back to that E.T. and The Hershey Company collaboration once again.
Namely, every time someone watches the movie they will be exposed to the Reese's Pieces product placement, which means that it transcends the lifetime of a regular magazine ad or TV commercial.
As movies and TV shows are frequently re-run, syndicated, remastered, and re-released, it is clear how powerful and long-lasting effects product placement can generate.
Breaking through an oversaturated marketing environment.
The mass media has been drowning in the sea of advertising clutter for quite some time, now and consumers have learned how to ignore commercials and ads.
That is where product placement came in with its advertising messages perfectly blended and incorporated into the entertainment content.
Reaching out to your target audience.
Product placement can be used to target a particular audience through a movie or TV show aimed at a specific demographic.
For example, Sex and the City, a sitcom that caters to a viewership consisting of young and middle-aged urban women, is filled with fashion brand mentions and product placements.
Almost every episode heavily featured various high-end shoe and clothing brands, but other products such as Post-it, Band-Aid, or TiVo also found their way into the show, thus reflecting the needs and interests of mid-thirty women from the noughties.
When it comes to product placement downsides, the biggest one is its lack of ROI measuring tools, which means that brands cannot precisely track the results of their efforts.
Still, regardless of that, product placement can staggeringly boost brand awareness, visibility, and recognition.
As this approach requires detailed market research and an extensive planning process, entrepreneurs should start developing their brand image and fine-tuning it immediately after they set up a company and start making a name for themselves.
What is brand integration?
Unlike product placement in which products and brands are not intrinsically intertwined with the plot, brand integration revolves around that concept.
In addition to that, a particular product can also be showcased with its main features illustrated and explained as a part of the plot device.
One of the most brilliant examples of brand integration is the Fast and Furious franchise.
Even if you are not exactly a fan of this genre, it cannot be denied that there's no better way to show how fast, reliable, and exciting a Dodge is than casting it in one of the lead roles.
The Charger model received a significant sales boost by being the star of this movie.
Another natural sponsor of the F&F is Castrol Oil.
These movies have a more profound influence on performance vehicle aficionados than any advertisement ever could.
A combination of adrenaline-fueled action and flashy, fast cars creates a perfect experience for brand promotion and generates demand for the featured product, which is depicted as highly desirable.
As technology advances, video games are becoming more and more realistic, which makes them a perfect vehicle for brand integration.
The result of one of such partnerships was EA's FIFA Superstars, a game developed for Facebook, which practically promoted the brand by making it an integral part of the game.
Coca-Cola is, as usual, a trendsetter since it paves the way towards an entirely new kind of brand integration.
The beverage company's sponsorship of a FIFA 18 virtual football player, Alex Hunter, is the first of its kind.
Apart from its logo appearing throughout the game, Coca-Cola is featured in the game's storyline.
After Alex signs an endorsement deal with the company, the narrative starts revolving around the shooting of a commercial spot, and players will be taken behind the scenes and allowed to participate.
This is a pretty disruptive concept that will cement Coca-Cola's position as a leading manufacturer of soft drinks, both in VR and in RL.
Companies take brand integration very seriously because this practice can have a significant influence on how consumers perceive a particular brand identity.
To illustrate this point, we shall take a recent example of a hit TV show "This Is Us".
In a pivotal episode that tells the story of how one of the leading protagonists met his demise, a Crock-Pot's slow cooker plays a crucial role – its malfunction sets the house ablaze and kills Jack Pearson, the character mentioned above.
Believe it or not, but this scenario caused quite an intense fan backlash.
Some of them were so angry at the product for killing their favourite TV dad that they took to Twitter to say that they got rid of their Crock-Pot slow cookers.
The situation escalated to such an extent that the company had to open a Twitter account to deal with complaints of angry fans, as well as to issue a statement in which it claims that their products are perfectly safe and in compliance with the highest industry standards.
Although controversial and an example of negative PR, this situation illustrates how unbelievably powerful brand integration can be.
If the death of a fictional character could have such a terrible impact on the perception of a brand, it is clear that when it comes to the effectiveness of this strategy, the sky is the limit.
Despite their subtle and yet profound differences, both brand integration and product placement can help a company skyrocket its visibility and turn it into a household name.