10 Ways How AI is Shaping UI/UX Design
In the current times, we can see and witness it ourselves that AI (Artificial Intelligence) has been shaping every other aspect of our life, which even includes UI/UX design. 
AI technology has opened up several doors and opportunities for mobile app creators and provides users with a significantly enhanced experience.
This is because AI impacts almost every sector, such as education, healthcare, governance, gaming etc. 
In a similar path, the current field is how AI is shaping UX design. 
Regardless of whether it is automating the non-designs which are mundane or designing the whole new AI virtual assistant, the job of a UX designer is getting way more interesting than before.
In 2019, India was ranked third globally in 'research of high-quality in Artificial Intelligence.
Here Are The Ways How AI is Shaping UI/UX Design
1 – AI is a friend 
Ideally, AI systems can help build a better connection among brands and their target audiences and boost their relationship. 
Artificial intelligence can help one to analyse and collect a vast amount of data to design products that can quickly satisfy human wants besides needs. 
Artificial intelligence is undoubtedly changing the way clients tend to think about user experiences. AI also claims to offer creative insights and more intimate engagement.
2 – Design More Customer-centric 
If there is one thing that is non-debatable in UX design, then it is customer-centricity. 
Understanding the users' needs and providing experiences that please them is the essential duty of any UI UX designer job. 
AI can help accomplish this in some fundamental and mind-boggling ways:
Analyse data quicker
Dynamic testing
Hyper-personalisation
3 – AI can deliver the UX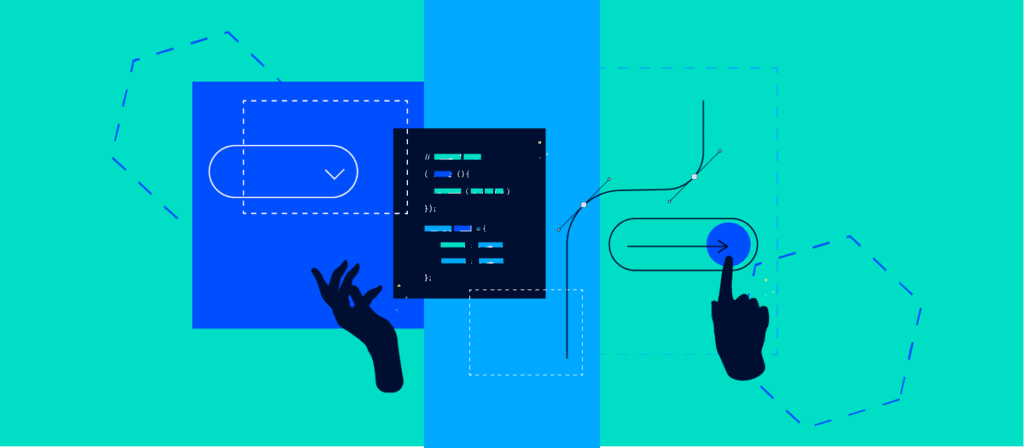 At its core, AI offers another level of relationship between AI and a patron's experience. 
The machine learning-based user experience is a fantastic playground, especially for UX experts. 
People need to imagine the idea behind the mobile app UX design's scenes. It can help in improving the user experience by offering automatic and intuitive responses to the client's requests. 
The Ai can also create various designs that respond to users in no time. They use the information derived from revamping the user behaviour. AI-based algorithms can easily make the process simple.
4 – AI as the new UI 
The UI design is likely to pave its way in a world where AI and the future of creation are connected in a better way than ever before. 
The designers and developers have already taken AI user experience together in their journey to create specialised mobile apps. 
The designers have already started to develop localised designs by taking AI-based translations. 
Artificial intelligence mainly helps people get insights into which elements users are interacting with which need some attention. 
5 – The appearance of the latest tools 
People first need to understand tools UI/UX designers currently use. 
The UX designers can take a peek at the last result without completing the project. 
The designers can use the latest prototyping tools to overcome the stress of whether the project's outcome will align with their objectives. 
Some of the tools, including Wizard and In Vision, tend to fasten up the process and improve user experience. 
6 – Another level of personalisation 
A key to the marketing future is the personalisation of AI. 
Some of the latest tools can help designers to build customised eCommerce sites by using their personal information. Hence, they take the marketing experience to another level. 
7 – UX design automation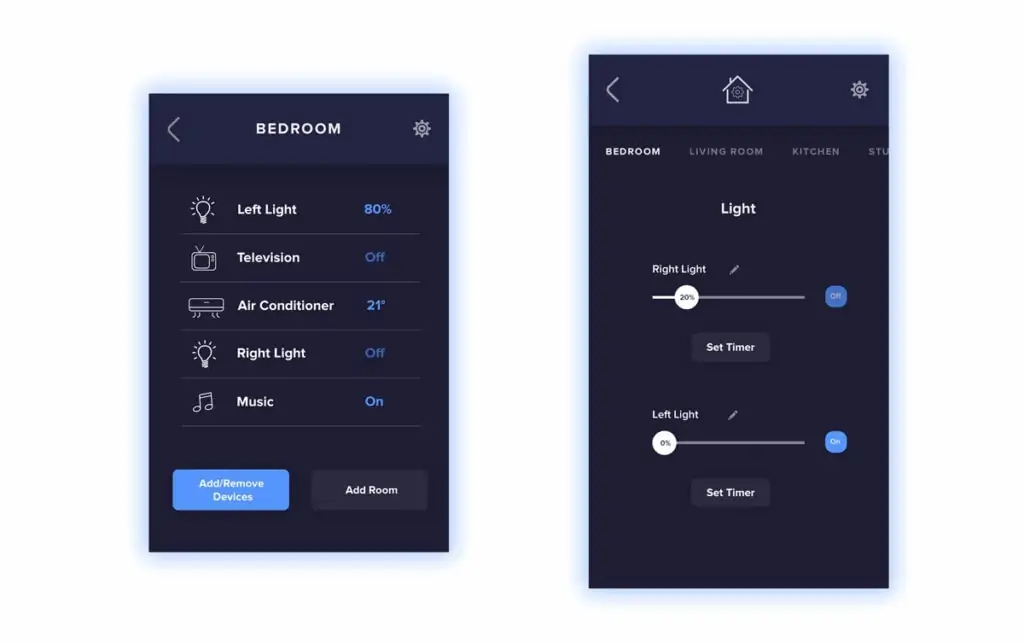 The UI designer's world comprises two parts mainly. AI can easily automate repetitive work and also go for a deeper atomisation way out. 
The technology of AI can also allow one to gather and draw inferences from vast volumes of information in a time that goes beyond that of humans. 
It can contain data for various tasks, including running the A/B tests, determining the test results, and updating the existing design.
8 – Regulatory compliance 
The compliance of side elements is another factor where artificial intelligence and UI/UX design align. 
Since 2018, almost all websites need to keep up with the new policy updates and align with GDPR besides other privacy rules. 
It is an area where Ai can help both web and mobile app designers. Some companies, including Cognitive Scale, have already established AI-based machines to automate and increase processes. 
This approach mainly allows the web portal's owners to align with their compliance, enhance performance, and reduce risks even if the regulations are ever-changing. 
9 – The democratisation of creativity
Ideally, some modern creators like artists, photographers, and designers are democratised by the new technologies. 
Artificial intelligence allows UI designers to design the best quality products available to the target audience globally. 
It is also expected that the rapid developments under AI will enable the designer's work and boost their creativity a few years down the line. 
They help experts to best quality design products in minimum time. Additionally, Ai will cause the appearance of the brand-new products in no time.
10 – Advanced localisation 
Most AI designers find it challenging to create websites and mobile apps that can be translated easily, customised, and localised for global markets. 
Hence for the same reason, people are moving to AI and machine learning systems. 
The AI-enabled processes also allow recreating of English-language e-Commerce experience for the company's target audience. 
The latest developments in AI can cause a fantastic quality improvement in how the platforms related to AI can handle language-related activities. 
Above all, the localisation process is all about automation which is likely to stay here.
Is Artificial Intelligence A Friend or A Foe to Designers?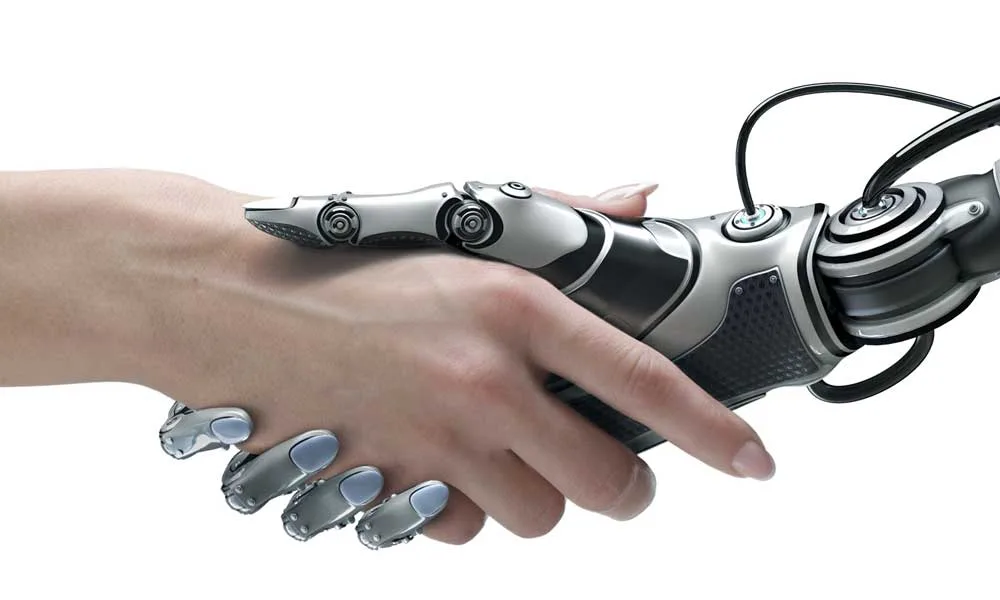 Having seen the automation and work done by AI, it is okay to say that numerous AI may take UI/UX design occupations later. 
As there are two sides of the coin, AI has two sides that tell why while AI is a friend or enemy to the designers.
AI frameworks can make a more profound association among brands and their users, thus enhancing their relationship. 
AI can help us gather and analyse a vast amount of data to design items that fulfil human necessities and needs.
AI at its centre seeks to make machines act like people — wisely. 
Before you consider humanoid robots sentiments, consider Netflix suggestions, facial recognition, self-driving vehicles, personal assistance applications, and so forth. 
Here are a couple of ways AI affects and is applied to user experience and user interface design.
Automating mechanical errands at excellent paces
Processing vast datasets to gather information
Analysing massive sets of data to modify client experiences
Simulating intellectual cycles to empower decision-making
The Specialised Role For UI/UX Design
About a few years back and even now, at a few places, 'website developers' are liable for everything, from dealing with back-end development to looking into front-end development. 
Sometimes, now and here, they even get their hands on design and testing tasks. Yet, things are changing to be excellent and acceptable as every one of these responsibilities is dealt with by various individuals representing the speciality in their art.
As UI/UX design configuration develops, new collaborations arise to see the expansive UI/UX designer title change. 
These titles will begin to break down and transform into various specialisations, which will permit individuals to deal with their qualities.
However, as time goes by and technologies advance, some UI/UX designers will likewise become specialists in mixed reality. 
Many individuals will master their scope beyond traditional interaction design by focusing on product technique and the business.
The coming years will be the time of disruption and change where designers will learn, explore and figure out to become more strategic about the highlights, screens, features, and experiences they design. 
Developers and AI will help them separate themselves from the design angle and embrace them as an essential part of the business.
As AI advances and increases its usage at giving design solutions, here are some fascinating inquiries that surface:
What will happen when AI arrives at the third level of its advancement where it outperforms human intelligence?
Will it be an agreeable human-machine association that will make it more straightforward for UI and UX Design Services providers to make energising and emotionally intelligent user experiences?
Will individuals lose their jobs since machines can replace them?
The New Wave of Incredible UI and UX Design
DesOps has been motivated by DevOps and refers to new methodology in design. 
With design acquiring high acknowledgement across enterprises and business visionaries, ideas like DesignOps create synergy between innovative design plans and agile approaches to deal with software development. 
This process strikes some balance between adaptability and automation in software.
The artificial intelligence-driven design has taken the connection between AI and user experience to another level. 
The AI-based user experiences are giving unbelievable playgrounds for UX designers to learn and investigate the boundaries.
AI-Driven Design tests both the innovation and individuals, and it vows to move UX design to another degree of digital experience. It is the time that will uncover the maximum capacity and degree of UI driven design.
Just think about AI behind the scenes of UX design- where it is helping with upgrading the user experience by delivering automatic and intuitive reactions to user demands. 
The fascinating part of AI is that it can rapidly make various design varieties per the user response.
AI uses the data to deliver a superior user experience. We have talked about only a hint of something greater; the real advantages of AI go significantly even deeper.
Increasing AI uses in UX design will let loose more "headspace" and keep the user from being overpowered. Adobe conducted a survey where they observed that 62% of designers are keen on AI.
They know about the advantages it can add to the creative cycle.
Wireframing and Prototyping
Wireframing and prototyping can get monotonous. Imagine a scenario in which AI could assist with the process. 
Rather than taking portrayals and making wireframes from them, what if the cycle was improved using AI?
How incredible would it be if you could immediately change a whiteboard sketch over into a functional prototype? 
Let's understand how sketches are being transformed into a prototype; the AI innovation isn't far from being coordinated into our everyday design life.
Ethics
This is a significant one. Because you can accomplish something, it doesn't imply that you ought to. 
Ethics isn't only a designer's responsibility; however, as client advocates, some will probably fall onto you. This is a mind-boggling subject requiring a ton of study and becoming more significant as AI propels.
Designing responsibly appears to be quite clear to UX experts. Artificial intelligence will assume a critical part in moulding the UX of products and services. 
It's imperative to consider what information and situations could be potentially risky. If careful consideration isn't taken, the damage could be possible on a large scale.
Design Interface
The design will look somewhat changed for many designers. It appears to be that most UX professionals work on sites, applications, or other advanced digital products.
AI will be engaged with other parts of our day to day life. Along these lines, the user experience gets significant in all that we interact with. 
In a few cases, the lines between our opinion as user experience and industrial design may get obscured.
When self-driving vehicles become a reality, a designer may collaborate with a modern automotive, industrial architect to design and plan the digital interior experience of the vehicle. 
Homes are getting progressively connected; user experience creators may find that they create wireframes for a UI on a smart door.
Regardless of what product designers are dealing with, there will be an extraordinary chance to give a more customised insight to the users.
Wrapping Up
Presently, AI has gone full power to shape up UX design. 
New AI solutions have been appearing each day, making it hard to analyse how the UX design will change in the coming future.
Nonetheless, we know without a doubt that AI technology can't replace creative UX designers since humans have the interesting, unique ability to create emotions and responses for users and set the foundation for design.
Author Bio: Holding a Bachelor's degree in technology and two years of work experience, Jason focuses on making technology digestible to all. Being someone who stays updated with the latest tech trends, he's always armed to write and spread the knowledge. When not found writing, you will find him answering on Quora while sipping coffee.