24 Resources Every Successful Design Team Needs
A good worker never blames their tools. The same can be said for a competent workforce. However, good workers and workforces are always thankful for the tools they have. 
The right design resources can help any project come to life, operate smoother, give bursts of inspiration, or generally help a design team's overall success.
In this article, we'll share 24 resources that every design team needs to know about. 
Some are obvious, and some are little nuggets of wisdom or hidden gems of design inspiration. 
All of these resources will help to step your design creativity and success up to the next level. Enjoy. 
Operational resources for design teams
Slite
Slite is an organisational platform that will collect all of your team's knowledge in one place. 
It's a way for you to stay aligned with your fellow designers, store resources, and onboard new designers to the team. 
Slite also provides you with a ton of resource to get the most out of the platform. 
From tools to help you go remote, to a product roadmap template; they'll ensure your team is as successful as possible when using the platform. 
Milanote
Milanote is a visual-first organisational tool. Used by a wide variety of creatives, the tool allows your design team to organise things however you need for different projects. 
You can create shared workspaces or personal ones, edit together in real-time and share with select people. 
Miro 
Miro is an online whiteboard that allows for super simple collaboration across your design team. 
Host online remote meetings, build workflows and plan for each design project that comes your way using a whiteboard that's as adaptable as your mindset. 
Miro's whiteboard canvas is infinite, so you'll never run out of space, and they have a free plan for smaller teams. 
A digital product design platform that will enable your team to build workflows, interactive prototypes, gather feedback and move projects on with success. 
Invision has a few great features, one being Craft. Craft is a suite of plugins for sketch and photoshop that allows you to design, prototype, share, and collaborate faster- using the cloud. 
Although this tool is more aimed at product designers, it has capabilities like online whiteboards and inspiration board builders that will help any design team thrive.    
Sip 
Possibly one of the best ways to organise, collect and share colours. Sip is used by the likes of Disney, Airbnb, Twitter and Apple – and for a good reason. 
The tool offers a colour picker, editor, palette builder and formatting options. 
Sip doesn't stop there, in any case. It has a built-in contract checker, so you're able to check readability when playing around with new colours. 
It also enables custom formatting, which means if you can't find the colour you want, you're able to create your own. This mac app makes any designer's workflow a dream. 
Zeplin
Ever faced the designer and developer clash? It's not uncommon, and Zeplin aims to fix that. 
Zeplin is a tool that's been built with both designers and developers in mind. 
For developers, Zeplin generates accurate specs, assets and code snippets directly from designs. 
For designers, Zeplin comes with Sketch, Figma, Adobe XD, Adobe Photoshop CC plugins; designers never need to worry about development restrictions and can focus on doing what they love. 
Clockify 
A fantastic tool for freelance designers and design agencies that are charging by the hour, or looking to get a better idea on the amount of time put into a project. 
Clockify prides itself on being the only genuinely free time tracking software. 
It enables you to track attendance, productivity and billable hours with a time tracker and timesheet resource. 
It also gives you nifty reports so you can get a clear overview of how you and your team spend working hours.   
Creative resources for design teams
Canva 
Now, hear us out before you disregard the platform entirely. 
Canva is often frowned upon as a design cheat. 
However, if you're looking to give other company members the resources they need to be able to create their own designs from your lead, then this is a great tool. 
Create templates that are edited and updated quickly, share resources and empower those that don't have design knowledge. 
It will free up your design team's time so they can work on larger projects and leave the day-to-day in capable hands. 
Adobe Suite
If you're reading this blog, then the chances are that Adobe Suite needs little introduction. 
Also known as creative cloud or adobe creative suite, this resource encompasses Photoshop, InDesign, Premiere Pro, Illustrator, Adobe XD and Acrobat DC. 
It's any design team's essential tool kit.
Sketch, Adobe XD, Figma and Axure
There's often much discussion over which of these tools is the best for design teams. 
However, each comes with their own selling points, so we'll let you decide what's best for you. 
Sketch is probably the most popular tool. 
Figma is cloud-based, so there's no need for file transferring. 
Adobe XD is connected with other Adobe tools like Photoshop, and Axure has excellent prototyping capabilities. The decision is yours.  
Data-driven resources for design teams
Maze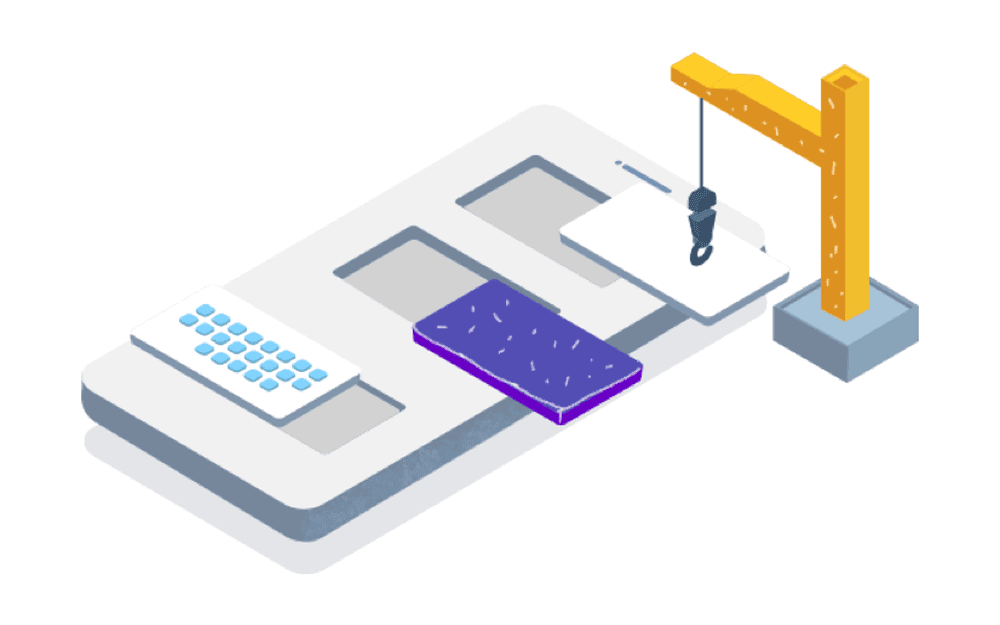 Maze is perfect for product designers. 
The tool allows designers to get user insights as part of the research phase when building a new product idea. 
It also gives product designers the chance to test a prototype's performance and gain valuable feedback with actionable data. 
Pick from free testing options or hire from a choice of over 70,000 testers.  
Maze also offers resources for designers looking to embark into the product world. 
Learn the difference between UI vs UX, what user research questions you should be asking, and more. 
Social Pilot
Any successful design team needs to be able to showcase their work and build a following of their own. 
Social media is a great place to do this, but we're not all social media marketers. 
Consider getting a social media marketing tool like Social Pilot to up your social media presence and attract new customers. 
Track your best-performing posts, your most extensive follower base's geographical location, and let this valuable data influence future designs. 
Inspirational Websites for Design Teams

Dribbble
If Dribbble isn't in your bookmarks, then you're missing out. 
Dribble is home to some of the world's top talent in the design field. 
It's the perfect place to find inspiration for design projects and showcase some of your own. 
Behance
Be careful with Behance, it's the TikTok of social media platforms for designers – before you know it you can find yourself spending hours there a day. 
The channel breaks work down into categories, Lightroom, InDesign, Graphic Design, Illustration, to name a few. 
If you're looking for inspiration with a particular tool, then this is your new home. 
Inspiring Designers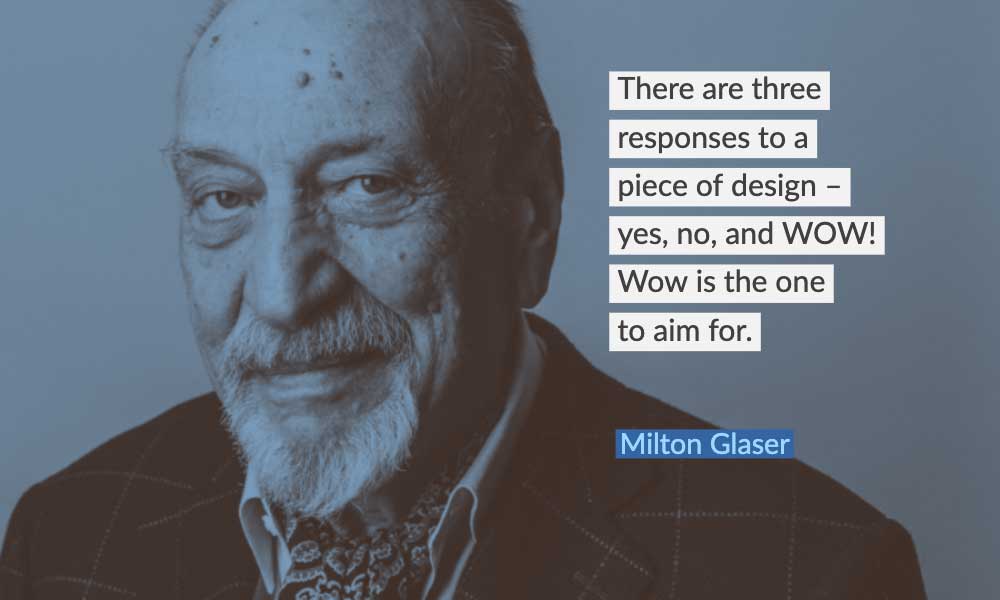 Paula Scher
Possibly one of the most influential graphic designers in the world. Scher takes a unique approach that straddles pop culture with fine art, and it's certainly paid off. 
Milton Glaser
One of the most celebrated graphic designers to emerge from the United States. 
Creator of the iconic I <3 NY, DC Comics, and Brooklyn Brewery logos; Glaser's work is always a fantastic resource for inspiration. 
Ramin Nasibov
Nasibov is a designer and art director that specialises in sleek branding, UI/UX design and social media. 
Berlin-based, Nasibov works with brands across the globe, helping them to stand out. 
His work is a great contemporary inspiration for many designers.
Inspiring Illustrators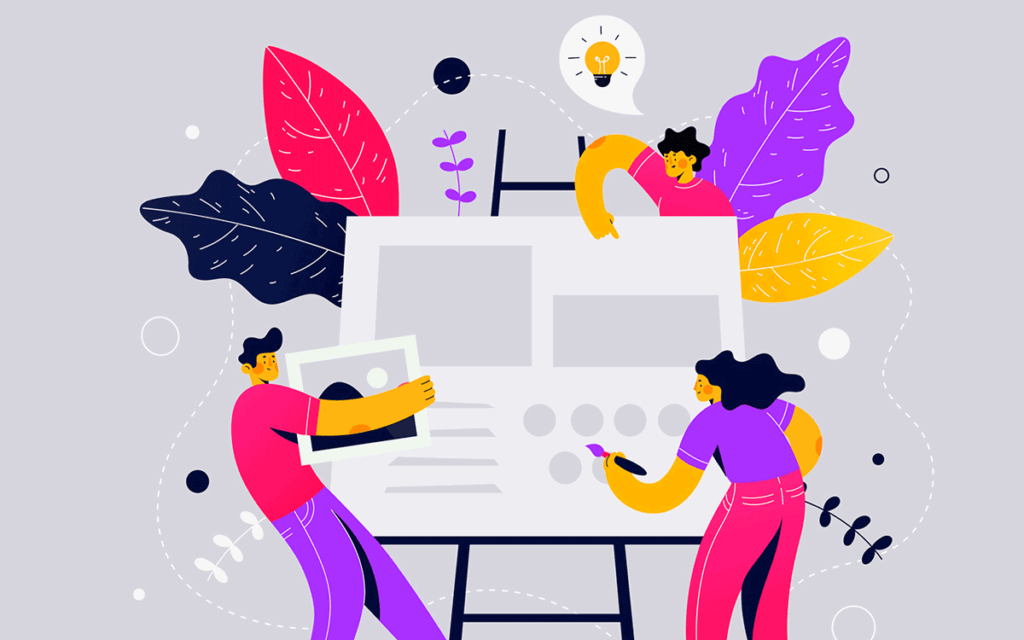 Patricia Bolaños
Patricia Bolaños is a quirky Spanish illustrator, currently based in NYC. 
Her work has been published in magazines like Condé Nast Traveler Spain, Cinemanía, and Woman.  
Liana Miller
An up-and-coming illustrator. Liana Miller uses a combination of bold colours and creative illustrations and fonts to get her message across. 
One to watch and great inspiration for doodling minds.
Inspiring Art directors 
Ben Grandgenett
Art Director at the New York Times Magazine and art instructor at NYC School of Visual Arts. 
Grandgenett is the mastermind behind some of the most iconic cover art we've seen in contemporary culture.
Jessica Walsh
Founder of andwalsh- creative agency in NYC, Ladies Wine & Design, and Let's Talk About Mental Health. Walsh is an art director with a compelling purpose behind her, and she brings it forward in her work. 
Wrapping up
There is an abundance of resources for design teams – it's just knowing where to look. 
Depending on your project, problem, or team, you'll be after different things. 
Hopefully, this article has given you a good overview of design resources in organisation, creativity, inspiration and data to help you and your design team thrive. 
If you have any resources that you think have been missed off the list, then please drop them in the comments below. 
That being said if you have any designers or fellow creatives that you think deserve a spot as an inspiration resource, then let us know. 
Let's celebrate each other's work and continue to create together. 
Author Bio: Ray Slater Berry is a content strategist at Outreach Humans. He has been working with content for eight years, including Head of Creative Strategy at the world's largest bartender school. He now specialises in the tech, innovation, and travel sectors. Ray is a published fiction author with his first title, Golden Boy.