4 Legal Requirements Website Designers Should Know
Unlike before, starting your website currently takes only a few steps. 
With the help of website building tools, your online store will be up and running in minutes, even without having to write a single code. 
However, creating a website comes with its fair share of rules and regulations, which site owners should be aware of. 
Unfortunately, most people don't treat these legal considerations with the seriousness it deserves.
Some consider these legal requirements as unnecessary or think they don't apply at all. 
However, these regulations do apply and will affect your store sooner or later. 
As such, it is worth getting to know some of the crucial legal considerations before launching your site.
1 – Privacy Policies
All websites should have a privacy policy statement detailing how user data collected will be handled and used. 
You shouldn't include this just because it is one of the legal requirements but helps build your clients' trust. 
It should mention, user details include names, email addresses, credit card numbers, location, and more. 
Some of these details are very sensitive, which is why your privacy policy statement should reassure them that any information collected will be kept private.
Most countries currently have strict rules guiding information security and cyber laws, which include privacy policies. 
For instance, while there is no specific law around privacy policy requirements, federal laws, such as the Children Protection Act and Computer Security Act, have guidelines around user privacy.
Besides Federal laws, you should also comply with state-specific laws around this policy. 
For instance, in California, the California Online Privacy Protection Act mandates website and online store owners that collect personal information, such as residence, to share their privacy policy statements on their sites.
2 – Have the Necessary License for Your Content
You should also apply for specific licenses depending on the nature of content shared on your website. 
Obtaining licenses is crucial as it prevents plagiarism issues and is a step towards recognising other people for their work. 
For instance, if you want to use some images on your website, you should obtain a license from the image supplier, allowing you to share them on your website.
That aside, note that you aren't the only one with the license, and the license doesn't permit you to use the image carelessly. 
Therefore, when applying for a license, ensure that the fine print details your agreement with the supplier, highlighting the terms and how you can use the content.
Some licenses are royalty-free, while others are subscription-based. 
However, regardless of whether the license is free or paid, ensure that you adhere to the terms and conditions guiding the purpose and frequency of its usage.
3 – Prepare for Hacking Uncertainties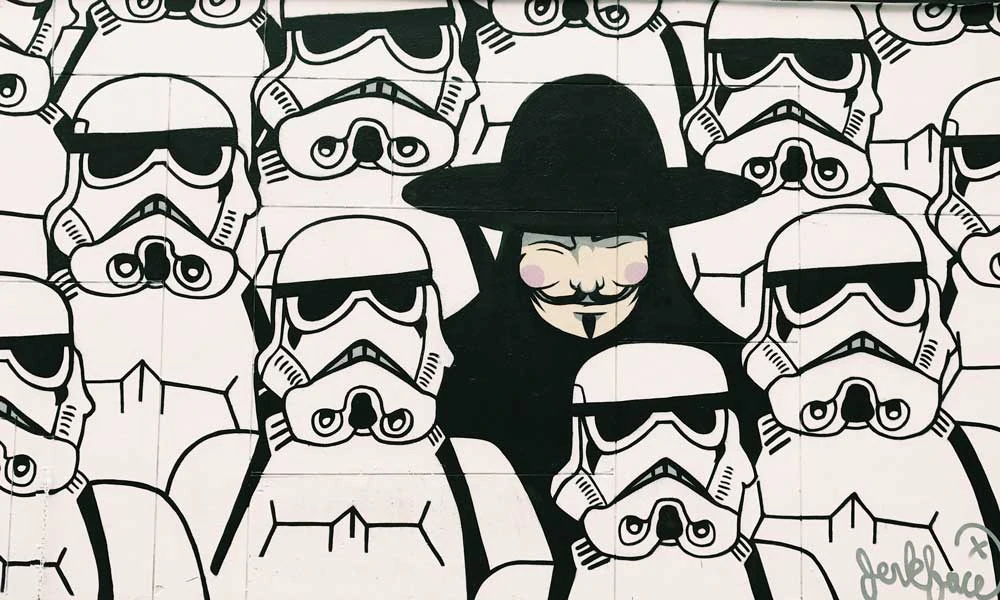 Websites and online stores are currently the number one target for cybercriminals. 
And while using secure passwords and two-step authentications can improve your website security, they don't guarantee complete protection from illegal access. 
Falling prey to hackers means that you will lose control over your website and exposes your client's private information.
Regardless of whether the hacking was due to site vulnerabilities, software, or malware from third-party site integrations, you will be held liable for any data loss as the site owner. 
However, this is where information security and cyber law become applicable. 
Some states, such as California, require site owners to notify affected individuals immediately a security breach that exposes private data occurs.
The same legislation requires website designers and owners to take cyber liability insurance, which provides insurance cover from a data breach's costs. 
This involves notifying clients, paying fines, and compensation for lost revenue due to interrupted business.
4 – Follow Ecommerce Rules
If you are running an eCommerce platform, you should abide by the rules and regulations for selling things online to avoid potential legal hurdles. 
It would help if you had a solid understanding of eCommerce regulations and consumer protection laws. 
For instance, you should provide your contact details to customers wishing to reach you, include correct prices, and state refund or cancellation policies.
Since eCommerce platforms also involve online transactions, you should observe all rules guiding such transactions. 
Online transactions are governed by the same laws guiding in-person transactions. 
Nonetheless, ensure that personal information, especially credit card information, is encrypted via HTTPS. 
You should also use a reliable and secure payment gateway.
Consult an Employment Attorney if You Suspect Violation of the Legal Requirements
As a website designer, your role is to design websites and help clients achieve their online goals and objectives. 
However, it is the role of website owners to ensure that their sites meet the legal requirements in all aspects. 
Unfortunately, in some situations, website owners fail to comply with these legal provisions and shift the blame to website designers. 
If you find yourself in such circumstances, don't hesitate to hire an employment lawyer to defend your case.