9 Basic Tips for Website Designing
Designing a website in an era where you have all sorts of sites is difficult.
We have platforms that provide you with the ease and comfort while producing the site that you think will suit your needs the best.
You can have a large variety of editing tools that can allow you to not only create a big, static or dynamic website but also put on amazing designs and colours that go with your theme.
Following the recent changes in the trends of SEO, designing a website according to modern standards can be decisive in generating organic traffic.
The bounce rate can decrease drastically if you have a well-designed niche-oriented website that can interest and entertain web users.
1 – Redesigning Logos
If you have a nice logo that is well beyond a few letters, you need to rethink the logo designing strategy and come up with ways to shrink the logo into ideally a single logo like the app logos you see on smart devices.
Logos like S for Skype and G for Google are ideal for further illustrating and referencing your brand or site in other materials like images and videos as well.
Furthermore, it is ideal for your website's enhanced appearance that appeals to the modernistic approach to graphic designing.
2 – Speed
If you wish to have a successful website that is generating enough traffic, you need to understand the most important factor of getting people to stay on your site.
Google and other search engines rank your site based on the speed at which it responds much more than anything else.
You can bet that a great site offering the most influential and relevant content will not be prioritised over a random website that opens and responds faster.
Since the modern era demands faster access and transfer of data over networks, you will have to optimise your site to reach optimum speed.
Try using fewer animations and 3-D illustrations that can increase the loading time of the site.
People don't like waiting for a site to open on their devices, and neither does any search engine crawling the site to rank it.
3 – Modern Optimisation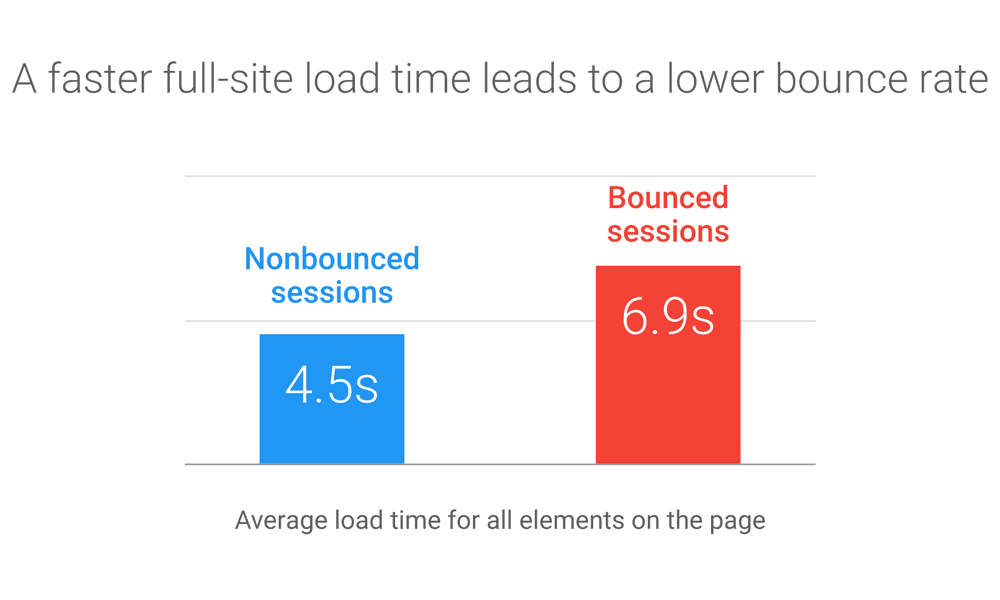 Following the recent developments in Google's RankBrain AI, all sites that haven't been optimised for phones are going to be discredited as obsolete.
If you don't wish to have your site's top tanking go as far below as the fourth or fifth page of the search result, you should consider redesigning your website.
Make sure that all the features that you are targeting in your site are available in the mobile version of your site.
This will not only help generate more traffic but also allow your site to be more accessible from all platforms in just one click.
4 – Graphic Techniques
Graphical trends that are used by designers are unique and can help achieve a lot if used correctly.
Most people try to go for simple designs as offered by WordPress and Wix and other similar platforms but elegance doesn't just come quite that easily.
You will have to fully appreciate the gravity of the task at hand and come up with a creative design that matches your niche.
Your theme and design are going to give away the fundamental nature of the website that the user is opening and will have to seem somehow comfortable and engaging enough for them to stay there.
Google has prompted developers to keep in mind that maintaining a user on your site for more than 3 seconds is considered a relevant visit and a huge factor that helps in accomplishing this task is the graphical design, if not the content of the page.
5 – Shadows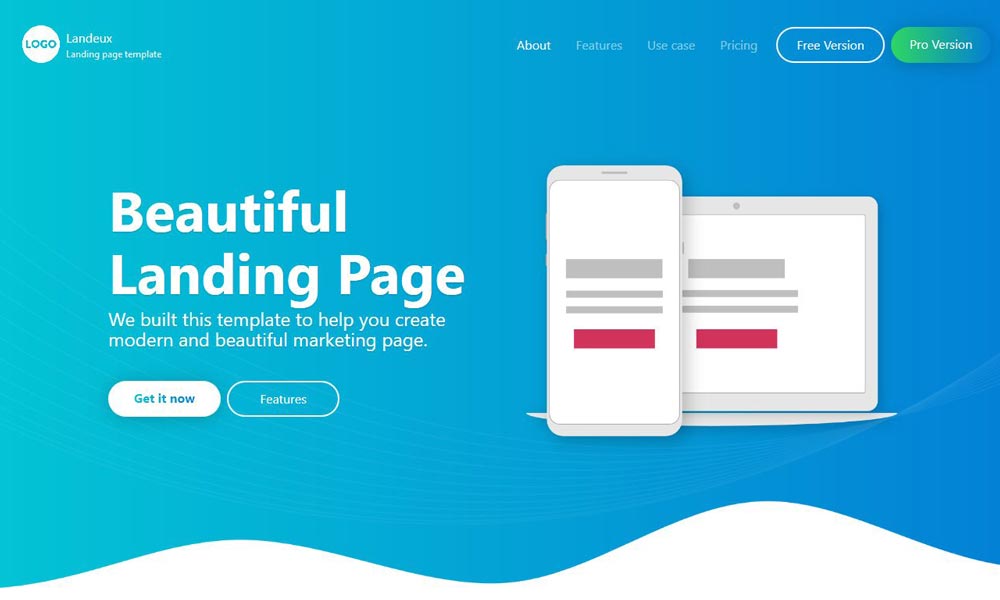 Although the practice of using shadows in your designing seems like an obsolete concept, if you think of the 3-D designs and logos that are being published online, you will find that much of the successful sites that are efficiently generating organic traffic are using techniques like shadowing to keep the display comfortable.
The task for a good developer is not to think of the colour scheme, but to pick an accent that is abstractly articulating the theme and content of the site.
Your site is the front for your business.
If the main page doesn't seem decent and contented, you can expect a lot of bounce rate and a lot of bad reviews.
6 – Layouts and User Interface
Layouts of your titles, headers, tags, and content are essential as they direct the user towards the next sequence of information that you want them to find.
The most efficient way to go about it is to keep it concise and straightforward.
You don't want too much on your site, and you need people to understand what the website and the page they are on are about.
You can be sure that using infographic content will prove beneficial as it keeps the users engaged but if you're trying to keep the users busy, why not give them more than a few choices to keep them guessing what's behind each door?
Simply stating, using Hick's Law can help achieve the solution to the bounce rate problem.
Overwhelm your traffic with interesting and equally intriguing options that compels them to think long and hard about what they want to do next.
Whether they want to click on the given link or they want to scroll down.
Another example of achieving that would include focusing on the user interface rather than the content.
Try to look at the site as a standard user logging on and judge your site like you would any other place that's not your own.
You will find flaws and bugs that will require some work, but ultimately you will come up with ways to keep the site user-friendly and engaging.
7 – URL Structures
Keeping a simple and easy to understand URL structure is highly significant in today's SEO.
You can bet that search engines are progressing more and more towards achieving human intelligence levels and are encouraging developers to appeal to it.
You can make a site that is coded well enough to be understood by any crawler coming to scan your site, but if the crawler finds the URL structures and the links of the website to be filled with alphanumeric characters and symbols, that can be a problem.
URL Structures are best kept short and hierarchical.
Each page should clarify the order in the sequence of web pages that were opened.
You can't expect a search engine to understand and rate your website based on your URL if a simple user can't understand it.
Although it presents a little challenging to keep things so organised, it pays off when your site presents itself so neatly and therefore ranks higher than ever.
8 – Content Shape and Placement
Think of it this way; if you're a user and you're trying to find some useful research on some topic, you wouldn't want to open a dozen web pages to know everything about just one thing.
Why not keep everything on one page?
Crazy Egg researched to prove this point by putting everything about a particular topic on a single long page.
Contrary to the conventional expectations, the site conversion rates went up by over 30%, and it helped developers understand that they didn't have to make many web pages to keep their users engaged.
Just by keeping things simple and allocated according to the title of the webpage that clearly defines the nature of the content about to be displayed, the developers and SEO experts found that sites ranked higher.
Not only did it reduce the speed of the loading of the site but also provided a lot more efficient URL structure.
9 – Fun above all else
Another successful technique that developers can try is to show a lot more colour to make it seem entertaining for all those who log on to your site.
You can try using gradients and dual-toned themes that make the content not only stand out but also gives the user the idea that the working done on the site is unmatched and unparalleled.
Of course, you can always go for templates that offer simple tools to edit the directly allocated portions of data that can be moved around and modified to make a standard site without having much difficulty.
However, if you wish to leave an impression on your users, you will have to do some researching and come up with ways to explain your content more exclusively.
Conclusion
If you have designed your site according to the traditions and trends of the past and wish to achieve maximum results, you will have to reconsider the way you are going about designing your site.
A well-known site is optimally designed with simplicity and elegance and doesn't take much time to load.
With all these factors in mind, it doesn't matter whether your site is a blog about cooking food or a helpful news site that offers the latest tech news like mobile spy apps.
You will need to go for unusual colours and luxurious material mixed with engaging and interactive content.
---
If you wish to discuss how we can develop your brand or provide graphic design for your product or business, email us: hello@inkbotdesign.com
Inkbot Design is a Creative Branding Agency that is passionate about effective Graphic Design, Brand Identity, Logos and Web Design.
T: @inkbotdesign F: /inkbotdesign
---