How to Choose a Web Hosting Service for Small Businesses
Your website is the lifeblood of your small business. That's why it's critical to carefully consider which web hosting company and plan would best serve the needs of your small business.
Thousands of web hosting options are available online—all offering varying storage levels, bandwidth and support.
However, several concerns may arise when you choose which web hosting is most beneficial for your company, such as
What kind of solution do you require, hosted or self-hosted?
What are the most crucial aspects of a web host?
What's the difference between shared, dedicated, and virtual private server hosting?
Not only is all that daunting but switching web hosting companies is tedious. 
One wrong choice, and you will experience slow load times, interruptions and whatnot. Therefore, it's always wise to get it right the first time when selecting a website host for your small business.
To assist you in making a well-informed decision, we have compiled this no-fluff guide on choosing the best web hosting for small businesses. Thus, no stress on your part. Let's dive in!
Types of Web Hosting Services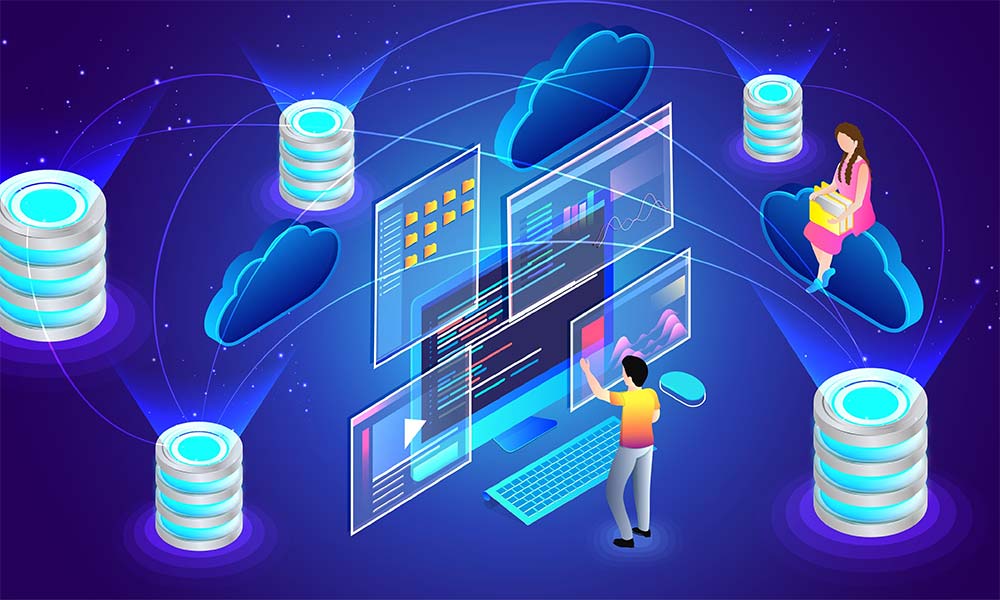 Just like every person is unique, every website or online destination is also unique in its own way. That's why it's essential to know how to choose a server for your small businesses from a variety available in the market.
Some websites are hosted on a single server, while others have a dedicated server to host their website.
Web hosting can be broken down into four categories:
When Should a Business Use Shared Hosting?
When starting or running a smaller website, shared hosting is the way to go. In addition to being cheap, it also doesn't call for a high level of technical expertise to implement.
Several websites are hosted on the same server under a shared hosting agreement.
If you pay a monthly fee to a hosting service, you can access a set number of shared server resources.
Resources such as:
RAM (Random Access Memory) – The amount of memory available for temporary data storage.
CPU (Central Processing Unit) – The component responsible for executing instructions and processing data.
Storage – Limited to a maximum capacity of X GB for data storage.
Bandwidth – Restricted to a maximum speed of X Mbps for data transfer.
Shared hosting is the most affordable option. Because, as in a shared flat, you will be expected to contribute to the upkeep of the shared amenities.
Monthly subscription range: $0.99 to $6/month.
UPSIDES
The cheapest option for hosting a website.
Simple to set up.
You don't need any technical training.
Perfect for novice web admins and simple web pages.
DOWNSIDES
Problems with performance are beyond your control.
Sluggish page loads and decreased uptime rates.
No potential for scalability.
Virtual Private Server (VPS) Hosting
When Should a Business Use VPS Hosting?
If your company's website can't afford downtime, virtual private server hosting is the way. This is a fantastic alternative for websites that have outgrown the limits of a shared hosting plan.
In comparison to shared hosting, VPS hosting is a significant improvement. There will still be other people using the same physical server as you. But, the server where your website resides is considered separate "real estate" online.
Two terms characterise this form of web hosting:
Private: Exclusively yours, meaning you won't have to share any hosting hardware (CPU, Memory, bandwidth) with anyone else.
Virtual: Your server is virtual, meaning it is not a standalone computer but rather a VM (virtual machine hosting) hosted by a larger server (the "parent" server).
VPS hosting might be compared to renting an apartment on a higher floor of a building. You can decorate your rental unit however you like, but structural changes are prohibited.
A Virtual Private Server (VPS) allows you to use any application and language you like (not just PHP for WordPress). In addition, your data storage and transfer limits will be increased. This means that more people can see your website at once.
Monthly subscription range: $10-$60/mo on average.
UPSIDES
The freedom to alter your server to your liking.
Servers with dedicated resources.
Improved availability and page load times.
Less expensive than setting up a single server.
DOWNSIDES
Having multiple websites coexist on a single server.
More complex to set up than a shared server.
The scope of your direct control is still somewhat restricted.
Dedicated Server Hosting
When Should a Business Use Dedicated Hosting?
Dedicated hosting is the gold standard for large corporate sites. That means you handle a lot of traffic—over 100,000 unique visits every month. Plus, there are sufficient funds to cover the high cost of a server. 
As the name suggests, "dedicated hosting" grants its renters sole control over a server used for web hosting. Preventing "noisy neighbours" is possible because you're in charge of the setting.
Consider this hosting choice to be the equivalent of a private residence. You can do whatever you choose within your domain with complete root and admin access.
The only limit to how much traffic you can handle is the capacity of your servers (which can be upscaled). Yet, you'll still have to pay the entire fee even if you're not entirely using the rented server's resources.
Monthly subscription range: $70-$130/mo on average.
UPSIDES
Full administrative privileges on the server.
Strong security.
No sharing resources with any other websites.
Quick response times, reliable availability, and top-notch functionality.
DOWNSIDES
High cost
Having technological expertise is necessary.
Needs specialised training or knowledge.
Everything rests on your shoulders.
Cloud Hosting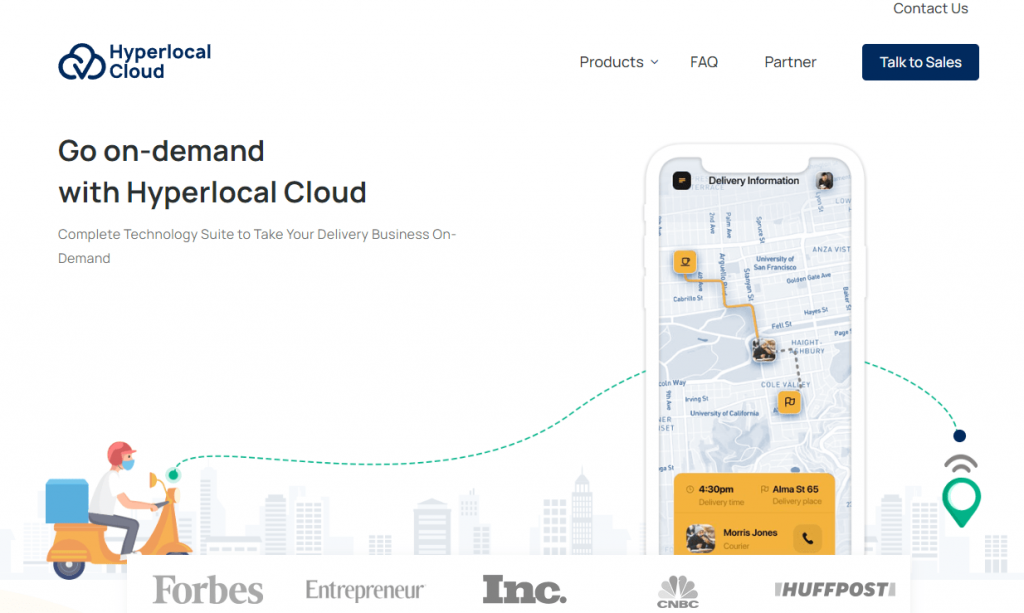 When Should a Business Use Cloud Hosting?
Small, medium, or large websites for expanding businesses should be hosted on the cloud. Choose a cloud hosting package if your site's traffic fluctuates wildly and you want it to multiply over the next several months to several years.
It is like a VPS plus shared hosting rolled into one cheap package.
"Cloud hosting" has recently become a buzzword in the IT sector. In the context of hosting websites, this refers to a network of multiple computers working together to execute software.
It's a type of hosting that delivers services over the internet and lets businesses use computers as if they were another utility.
Plans for cloud hosting often include a cluster of distributed servers. The duties of each server vary. The network's other servers will step in to handle extra work if one of the servers is compromised or experiencing technical difficulties.
That's why many people prefer cloud web hosting over more conventional options.
Users can use as many resources as they need without having to set up and operate their server farms. The load is distributed among multiple servers, which lessens the impact of any one server going down.
Since cloud hosting is scalable, a site can use as many resources as it needs, and the owner will only be charged for those used.
Monthly subscription range: $15-$60/mo on average.
UPSIDES
Strong protection.
Depending on the situation, resources can be scaled up or down.
A decrease in unplanned downtime.
DOWNSIDES
The variable nature of cloud hosting costs.
Costs can balloon up due to unpredictable traffic patterns.
Modifications are restricted.
Questions to Ask Before Considering a Web Hosting Service
Now that you know the basics of hosting, here are some considerations to make before settling on a service provider:
Reliability and Uptime Guarantee
Before making your final decision on a web host, reliability should be high on your list of priorities. Having a fast-loading, consistently-accessible website is essential if you want to keep visitors coming back.
Try to get a web server that promises a very high uptime percentage (99.9% or more is excellent). This means the service will keep your website online for at least 99.9% of the time, protecting you from any revenue losses due to downtime.
In recent years, many web hosts have begun offering uptime guarantees, with some going so far as to promise 100% uptime. But it's crucial to remember that no web server can promise you a perfect uptime record because of natural disasters and power outages beyond their control.
Server Location and Speed
Google claims a website's optimal page load time is under 3 seconds, and every additional second over leads to a 7% conversion drop.
Website loading times and performance can be drastically altered depending on the physical location of the web hosting server. This is because the farther away the server is, the longer it takes for data to travel back and forth between the server and the user. This can cause loading delays, buffering, and other performance issues.
Choose a web host with servers in the same region or country as your intended audience. This will ensure improved overall performance and quicker load times.
For instance, if you have an audience in Australia, look for a web host with servers located in Australia or the Asia-Pacific region to ensure the quickest loading times.
Scalability and Flexibility
A web hosting solution that can expand your site's traffic and growth is essential. You don't want to be caught without enough hosting space for your new fans! But remember to account for your site's unexpected overnight fame.
Choose a host that allows you to scale up or down your service as your needs change. This will ensure that your website has a solid foundation for long-term success.
Due to their superior flexibility and scalability compared to traditional shared hosting plans, cloud hosting and managed hosting services have grown in popularity in recent years.
Security Features
If you're a website owner, one of your top priorities should be finding a reliable means of keeping your site safe from hackers and other malicious online actors.
In the last few years, we've seen a noticeable increase in the frequency of cyber attack incidents. Data breaches are estimated to cost organisations $3.86 million on average by 2020, highlighting the profound impact they can have on companies. Because of this, web hosting companies have begun including extra security measures at no additional cost to their clients.
Check if the service you're considering has backup options, malware screening, and SSL certificates.
Customer Support and Service Level Agreements (SLAs)
A recent Zendesk poll found that 62% of customers have stopped purchasing from a firm due to lousy customer service.
Access to helpful, responsive customer service is essential when selecting a web host. A service's dependability only matters if you can receive the help you need when technical difficulties arise.
You should find a service with representatives available at all hours. And through numerous contact methods, such as phone, email, and live chat. So you will have access to timely assistance.
It's also wise to see if the provider provides a service level agreement (SLA) that ensures a minimum amount of assistance and availability.
An SLA specifies the degree of service you can anticipate from the provider, such as the availability of the service and how quickly you can expect a response to a support ticket.
This guarantees you the assistance you require and provides much-needed peace of mind.
Get a service level agreement (SLA) that ensures you'll get the service you need to keep your website running correctly.
Cost and Value for Money
While making a purchase, price is typically a buyer's primary concern. Yet, the adage holds true: "You get what you pay for," so it's worthwhile to weigh the benefits of a more expensive plan against those of a cheaper one.
Web hosting companies compete for new clients by offering low prices. After an initial period, they'll increase costs or make firms upgrade if they exceed bandwidth or storage quota too soon. It's like a car dealership offering a low price on a new car but then tacking on add-on fees and additional costs once the customer is hooked.
It may cost you more to go with a cheap hosting company. It would help if you based your decision on the capabilities you require to grow your company.
Tips for Choosing a Web Hosting Service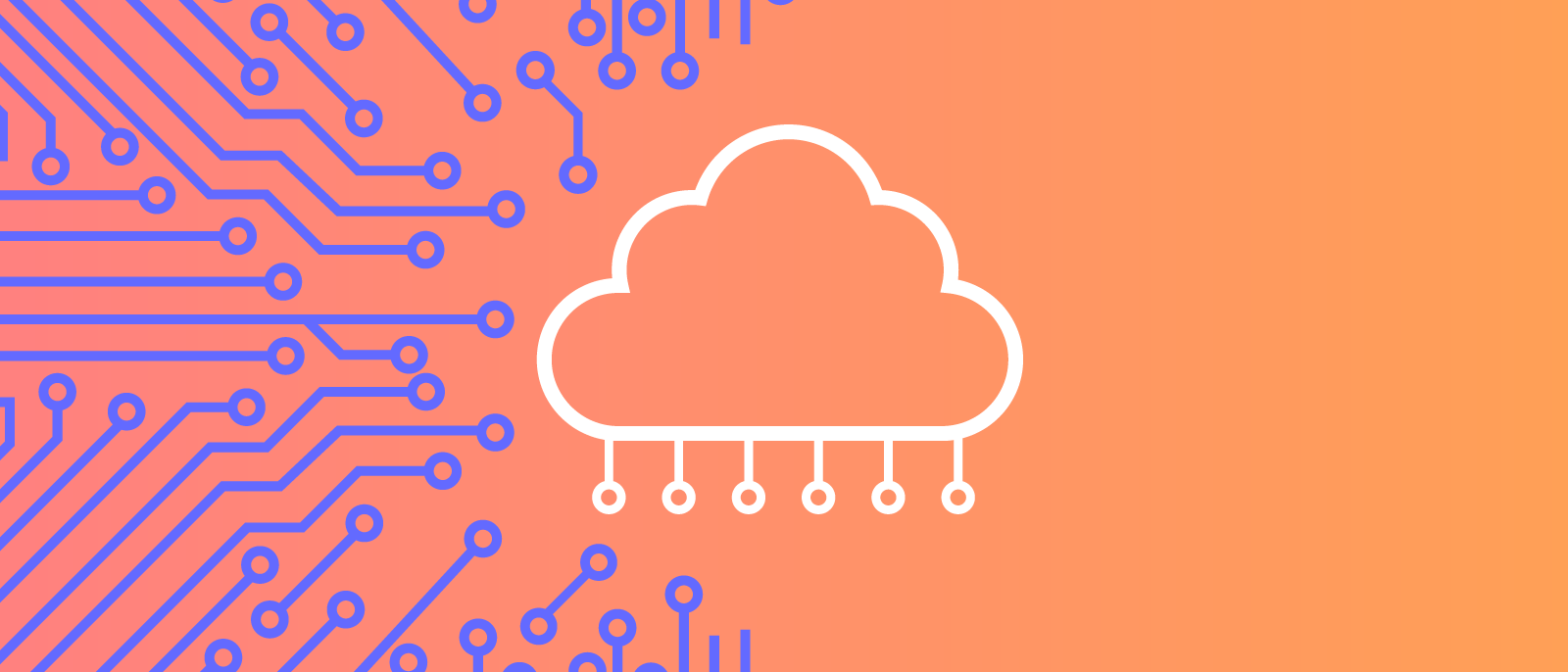 There are many different web hosting services to choose from, and this may be very confusing. Consider these tips for choosing a web hosting as you weigh your options:
Identify your business Needs and Requirements.
Knowing what features and functionality your website needs before beginning your search for a web host is crucial.
Essential things to think about include the following:
Project parameters. Decide whether the site will serve as a personal portfolio or a business homepage. To build many sites, a freelance web developer working with small firms, for instance, will want more hosting resources.
Traffic. You'll need an idea of how many people might visit your site to choose a web host that can handle the load.
Features. Make sure you have enough space and capacity for your website. Keep in mind that your website may eventually expand. Therefore it's crucial that your web host can accommodate that.
Security. Think about how much protection your website will need. For instance, online retailers require secure servers to protect consumers' credit card details.
Budget. Establish a financial plan for web hosting. Web hosting costs vary widely, so it's wise to have a strategy for handling ongoing payments.
Having this knowledge will aid you in making more informed choices moving forward. Before moving forward with your website, you should document your requirements.
Just like when constructing a home, you'll need to know your basic requirements before you can start looking for a place to live. These include the number of bedrooms and bathrooms, the size of the living area, and the availability of certain conveniences.
Research and compare different web hosting providers.
After narrowing down your options, it's time to compare each web host's infrastructure and services. To improve your website's performance, your host may use one of several methods.
For example, some providers offer unlimited storage and bandwidth, while others have caps on these resources. Some providers offer website builders and pre-installed applications, while others require you to set up everything yourself.
It's essential to do some background reading on the following issues before settling on a web host:
Data centres. If you want to experience minimal latency, it's best to go with a web host with numerous server locations worldwide.
Migration option. Having this option available is quite helpful when switching web hosting providers. For instance, you can use Hostinger's hassle-free website migration service at no cost.
Domain name. The domain name is the primary identifier of a website. To streamline selecting and registering a domain name, see if your web host provides domain name registration as part of their hosting services.
Don't just settle for the first provider you come across; take the time to evaluate different options to ensure you get the best deal.
Read reviews and testimonials from existing customers.
Validity checks should be a part of your analysis of hosting companies. Not all hosting providers are trustworthy, so doing homework before signing up is essential.
One of the best ways to evaluate a web hosting provider is to read reviews and testimonials from existing customers. Look for reviews on third-party websites and forums to get an unbiased opinion. Take note of feedback about reliability, customer support, and overall satisfaction.
Think of it as checking Yelp reviews before trying out a new restaurant – you want to hear from other people who have already tried the service to know what to expect.
Tip: Check reviews on reputable sites like HostAdvice and Trustpilot. You should note any ongoing problems or complaints which may indicate the provider's shortcomings.
Look for money-back guarantees and free trials.
Some web hosts may refund your money if you are unsatisfied within a specific time frame.
Having simple refund options is helpful when testing out a web hosting provider.
This way, you can try their service at your own expense to determine if it meets your company's requirements. At least getting your money back is simple if you decide their service wasn't worth what you paid for it.
Those having trouble getting their money back from their web host will likely vent their frustrations online. Find out if the provider's money-back guarantee is as simple as they say it is by searching for customer complaints (often on message boards or review sites).
For example, HostGator and DreamHost both have a 45-day money-back guarantee. While SiteGround and Bluehost have a 30-day, no-questions-asked refund policy.
Consider the provider's reputation and experience in the industry.
Last but not least, you should think about the provider's standing and track record. Do your research and find companies with a history of satisfying customers with consistent service, helpful staff, and cutting-edge technologies. This can increase the likelihood of finding a service that works well for you.
Would you pick a doctor at random without researching their background and credentials?
Similarly, choosing a web hosting service with consideration of its reputation and experience might benefit your company.
Conclusion
When you first start looking for a web host, you could feel overwhelmed by the sheer number of options and the wide range of rates, plans, and features they provide. Amid all the mayhem, it's challenging to identify the good from the bad.
In 2023, a website is a must for any size of business. 83% of companies claim they are successful in their marketing efforts because of their website.
After settling on a catchy URL, the next order of business is to find a reliable web host.
Website performance, user-friendliness, and SEO all have a hand in hosting provider selection, making them crucial to expanding a company's reach.
In research comparing the performance of different brands' websites, Google found that the faster the sites were, the longer consumers stayed, viewed more pages, and ultimately made more sales.
We compiled this guide to help you zero in on what matters and ignore the distractions. Let's quickly review what you have learned so far so you can get started on your search for the ideal web host:
Step-by-Step Guide to Choosing a Web Host
Explore the hosting options available and see how they stack up against your spending plan.
See out available tools for customer service
Create a list of requirements
Don't take any risks with your security.
Think about efficiency and reliability.
Picking a web host is a highly individual process because your needs will vary from person to person. Never stop asking yourself, "How will this web host assist my site in succeeding?" while looking at potential providers.
Author's Bio: Charu is an outreach specialist with over four years of experience in digital marketing. Her expertise lies in developing and executing outreach campaigns that drive engagement and build brand awareness. You can find Charu exploring the outdoors or practising yoga when she needs to brainstorm outreach ideas.
Last update on 2023-12-06 / Affiliate links / Images from Amazon Product Advertising API