This is How High-Converting Websites Perform
The anatomy of high-converting websites is a vast topic yet crucial for every business owner to know. 
Regardless of the website's purpose, every website's primary goal is to convert the visitors into clients or generate sales. 
Especially if you own an e-commerce store understanding the significance of conversions is a necessary element for you to focus on. 
You can pay a fortune for a mesmerising website theme, but it doesn't guarantee a higher conversion rate. 
It is a trial-and-error technique, and many digital firms and businesses frequently make adjustments and evaluate the conversion rates following them.
Considering the above makes it evident that merely creating a visually appealing website is insufficient. You must construct a converting website for the energy, money, and time you invest in developing your company's online presence to provide a positive ROI. 
Finally, the higher your conversion rate, the better your result.
There are a few critical factors to consider while developing high-converting websites. These factors could be the variation between transforming traffic to consumers and not. 
As we dive further into these aspects, we see that not everything needs to be on a website, but having many of these items might be beneficial. A few of these factors, such as reliability, are critical.
Moving on, let's look at the essential criteria that high-converting websites use to get better conversion rates. 
Not all of these factors must be optimal for your business, but the majority of them are capable of helping you along the way.
1 – Attractive Website Design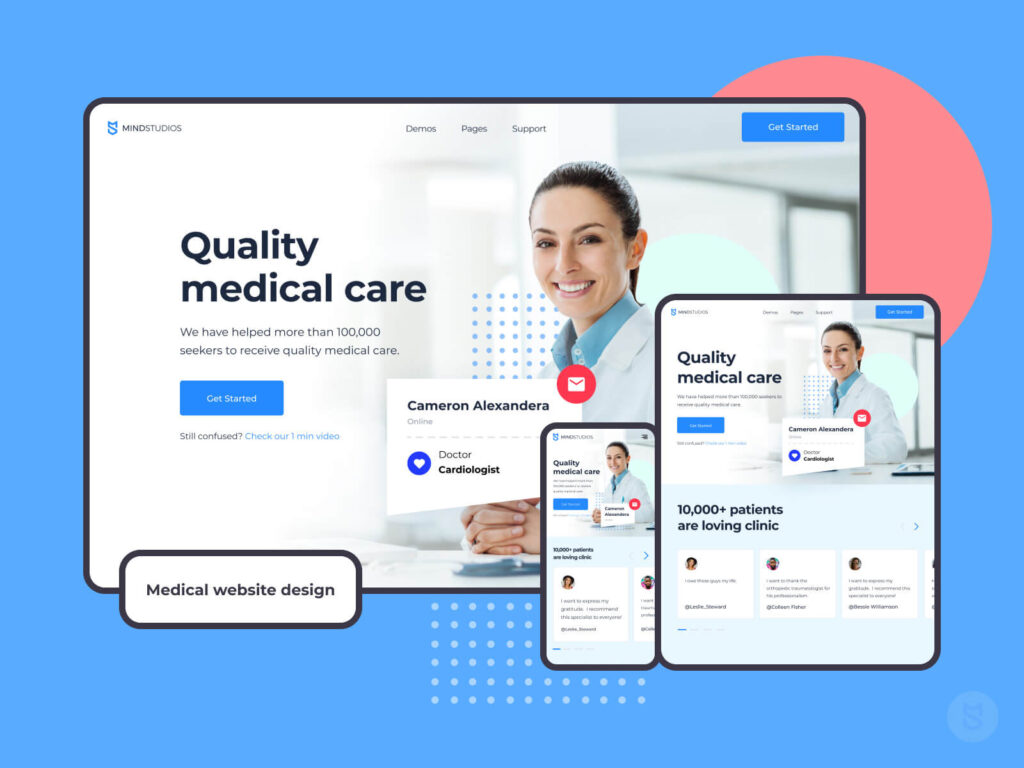 Starting with the very primary and vital factor, "Website Design". More than half of your business gets spoken to by your audience via your website design. 
The more attractive it is, the more power it has to convert your regular website visitors into customers/clients. 
However, an attractive website design doesn't mean sugar-coating all the visual elements of your website. The design of your website is supposed to be in relevance with all the other elements of your website, e.g. Content, Images and all the pages. 
Attractive design for high converting websites illustrates:
Fast Page Load
People want information quickly, mainly since more than half of web traffic is mobile. Therefore fast page speed is critical for conversion.
Responsive design
With several people surfing the Web through mobile devices, your site requires a fully responsive design that stimulates Internet visitors to convert.
Adapting websites make it simple for visitors to find the information they want.
Engaging layout
High-converting websites employ layouts that simplify visitors to locating content and information. White space is used as a visual rest break on some websites. They also use web-safe typefaces and appealing photos, graphics, and videos.
2 – Live Chat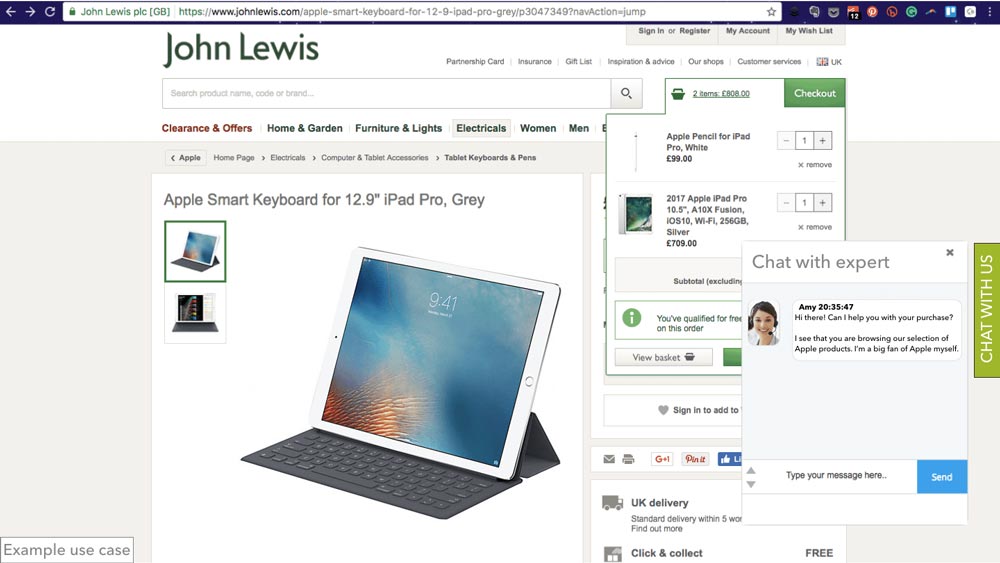 In recent years, most online firms have begun to include live chat facilities into their websites as an aiding agent to visitors. 
This feature has undoubtedly aided most companies in various ways and has shown to be a valuable resource that you should not overlook. These high-converting websites utilise the utmost benefits of this feature to the fullest.
Consider this: is it more probable that a regular visitor of your website will buy your products if you respond to their query online, or if their only choice is to phone you? People will not call if they have the choice of typing or texting.
Increased Sales 
Websites integrate this feature to increase sales of their brand, as this feature allows the business executive to convince the visitor to buy their product by talking pros of the product.
Brand/Product Awareness
Most websites use bots to answer their visitor's queries. It becomes easy to provide the customers with general information regarding their queries with bots. 
This certainly plays a vital role in spreading the word about the brand or product as more people are aware of the pros.
Delivers Useful Context
Live Chats provide users with the best opportunity to communicate where they are trapped and what they require.
3 – Visuals That Build Trust and Engagement
Today's consumers live tremendously fast-paced lives. As a result, people don't always have time to read an article or skim through a blog post. Textual material is substantially slower than video and graphics. 
Humans are emotionally engaged to aesthetic aspects, which piques their interest in learning more about the website. 
As significant as these visual parts of your website are, it's equally critical to understand which graphics will work and which will not. Because the internet is so sophisticated, it has a profusion of visuals and graphics that might quickly lose a customer's interest. 
We've compiled a collection of visual elements commonly employed by high-converting websites and can effectively fascinate your consumers with your products and services.
Animation
Adding motion to your website will set it out from the competition. You may utilise animation in various ways to give your website a distinctive look. 
Most individuals employ animation on their websites to produce something hard with photographs or actual videos. 
If there is anything you can't explain appropriately with text or photographs, animation can help you fill in the blanks. 
A short animated film showcasing your products/services or brand may greatly influence website traffic. This implies that using animation on your website may help you communicate effectively and sell more items and services.
Static Visuals
Since there are so many words on the internet, placing little text over a picture might be engaging and appealing to the viewer's eye. Compared to a sentence of text, this is significantly more likely to be read.
Images Relevant to Content
People will be less interested in your website if you offer too polished and synthetic videos and photographs. As a result, high engaging websites prefer to employ images that portray real-life settings and the benefits of their products and services. 
Using a similar strategy, your audience will connect with your company and brand more simply.
Explainer Videos
It is a short video that companies integrate on their website to introduce themselves quickly, describe everything they do, and demonstrate how they assist people in improving their situation. 
It's a quick and memorable approach to create an impression on your audience while giving them the information they need to decide. This is critical to the conversion rate of your website.
Photo Collages 
There are a billion ways to integrate visual content on a website, but picture collages are among the few successful techniques that every website is adopting. 
Collages are an excellent method to grab someone's attention. These websites combine customer-generated images with their items to create a more intriguing impression.
4 – Products and Service Description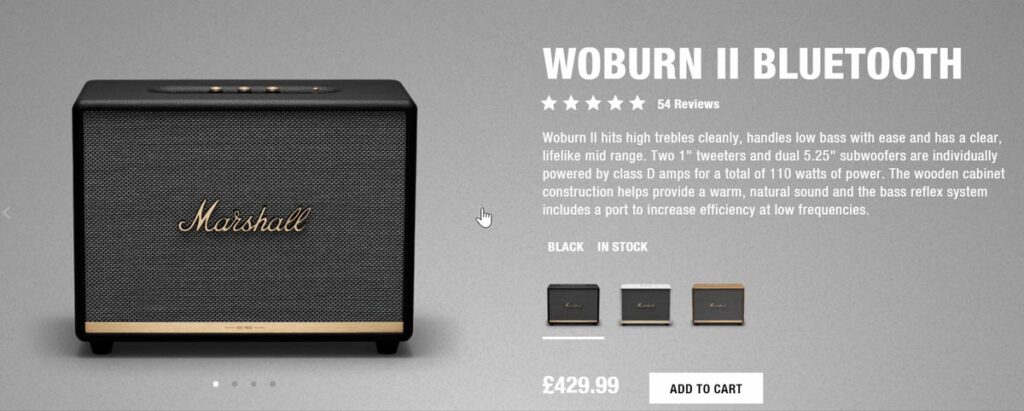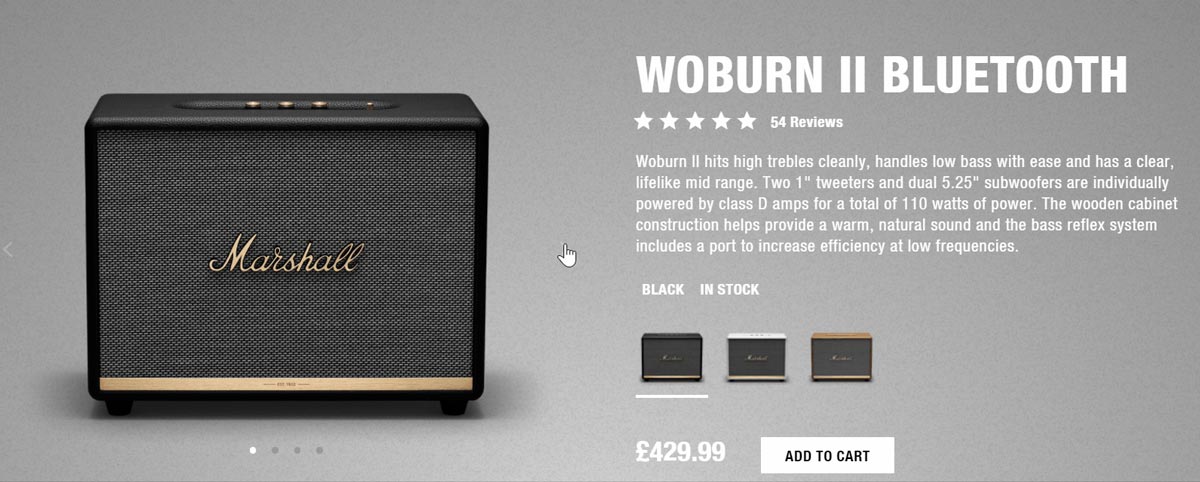 Writing product/service descriptions is an art. These foremost reputable brands hire experienced and creative ghostwriters to get this job done. 
However, these descriptions do play a crucial part in all aspects, whether making the website look good or increasing the conversion rate. 
The more detailed and precise the description is, the more attractive and grasping it is. Yet it is so hard to make that happen as the writer is limited to the strength of the words. 
There is a legit formula for descriptions specially designed by the most experienced writers; Introduction of the product/service + Benefits of the product and personalisation with the reader + Conclusion. 
Introduction Of The Product/Service
The introduction of the product/service should be short and should contain all the elements that make it look beneficial to the customer.
Benefits Of The Product/Service and Personalisation With The Reader
In the second phase, all you have to do is demonstrate the benefits of the product/service appealingly and personalise it with the reader to sense why they should buy.
Conclusion
The conclusion of the product description is not like the conclusion of an essay. It should only require greetings and make the customer realise that you are the ONE person who delivers the best quality with the best assistance.
5 – Highly Visible Call to Action Buttons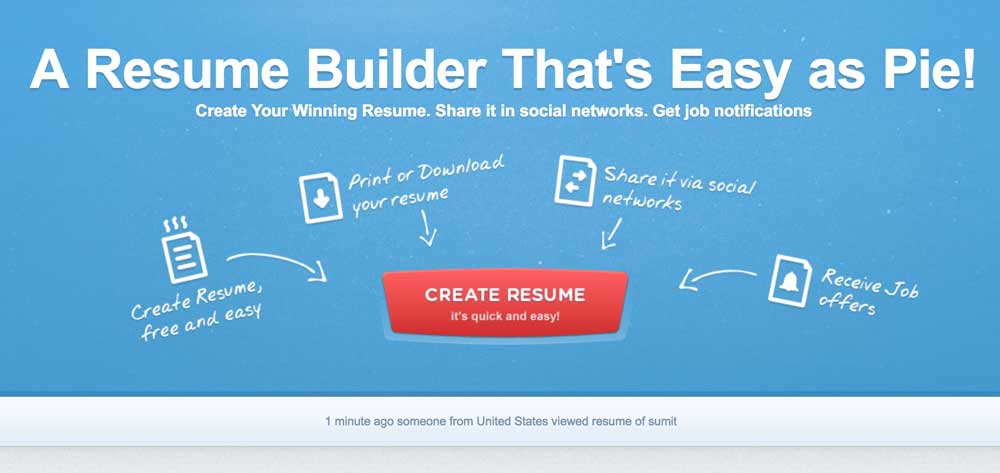 To make most of their work simpler, websites incorporate a call to action button. 
These buttons aid websites in navigating their users to accomplish specific activities, such as filling out forms. When a visitor reads a product description and an opportunity to buy that thing appears, the visitor might buy it right away.
Button forms and positioning are critical. Curved buttons function best than straight rectangular buttons, while CTA buttons placed above the fold have higher conversion rates since users are less likely to overlook them.
6 – Testimonials and Reviews
The legibility of testimonials contributes to trust, but testimonials and reviews are other approaches to show your consumers that you're serious about your business and that it's authentic.
Include reviews on your product page so that individuals who have purchased anything from you may leave a remark. 
This will demonstrate to your potential consumers that you care about their experience and opinion, and if someone has a problem, they can put it in the comments section, where you may reply and assist them.
7 – SEO
SEO is a word you've undoubtedly heard a lot but don't understand. In a nutshell, SEO is the process of ranking pages on your website on Google to discover you whenever people look for what you sell (preferably over your competitors).
Off-page and on-page SEO are just two of the numerous aspects of SEO. Off-page SEO refers to activities that take place outside of your website, such as obtaining backlinks from many other websites and having your site's pages circulated on social media. 
On-page SEO entails duties directly related to your website, such as targeted keywords and use on web pages, developing and uploading XML sitemaps to Google, and utilising accessible page URLs.
8 – Mobile First
If your website is not mobile-friendly, you are already well behind the competition. To attract more consumers and visitors to your website, you must guarantee mobile-friendly. 
Because about 75% of internet users access the internet via mobile devices, if your website is unable to satisfy them when they are browsing, they may not spend much time on it in the first place. 
As a result, prominent websites have ensured that consumers get the same experience on mobile as on a PC.
9 – Email Marketing
Email marketing is a method of sharing material, news, and other product or service-related information with subscribers via email. 
A mailing list address transmits admin-specified email messages and may be used by other users to send emails to the whole list's members.
There are many high-converting websites like systeme.io that return significant revenues; therefore, email marketing is the best way to get a higher conversion rate on your website.
10 – Email Opt-In Forms
When someone is not automatically added to an emailing list but is given the option to join the list, this is known as opt-in email. 
Websites utilise the full benefits of emails; even though email marketing is an old-school business trick, it is still one of the most effective marketing strategies and helps brand owners expand their business to a broader audience.
By filling out an opt-in form in exchange for a discount, lead magnet, or another incentive, your recipient's consent to receive emails, newsletters, or other forms of digital contact from you.
3 of the utmost benefits for high-converting websites are:
Build personal relationships
Encourage new business
Promote visits to your site
Author Bio: Zeeshan Hussain Bhatti is a blogger by passion. He is a Digital Strategist and Tech Geek by profession at storage units bristol with extensive knowledge and hands-on experience as a Sr. SEO Specialist. Zeeshan Bhatti continuously and eagerly explores the modern-day tech landscapes contributing his knowledge seldom as a Writer for various subjects such as leading Edge Techs, AI, Automotive and Design Industry.