Why Web Design is Important for Your Business
It is estimated that over 540,000 websites are created every day.
Of course, a sizeable portion of these have been activated for business-related purposes.
Whether referring to a portal with only a handful of pages or one backed up with massive amounts of interactive information, the fact of the matter is that design is one of the ultimate keys to success.
Why do so many freelancers get it wrong?
We can break down the answer to this seemingly obvious question into two main sections:
They have not yet realised the importance of bespoke web design
They are unaware of the tools and utilities at their disposal
While we will touch upon some specific approaches that you can take, this article's focus is meant to revolve around the most pronounced advantages that proper design techniques have to offer. Without further ado, let's begin.
1. Judging a Book By Its Cover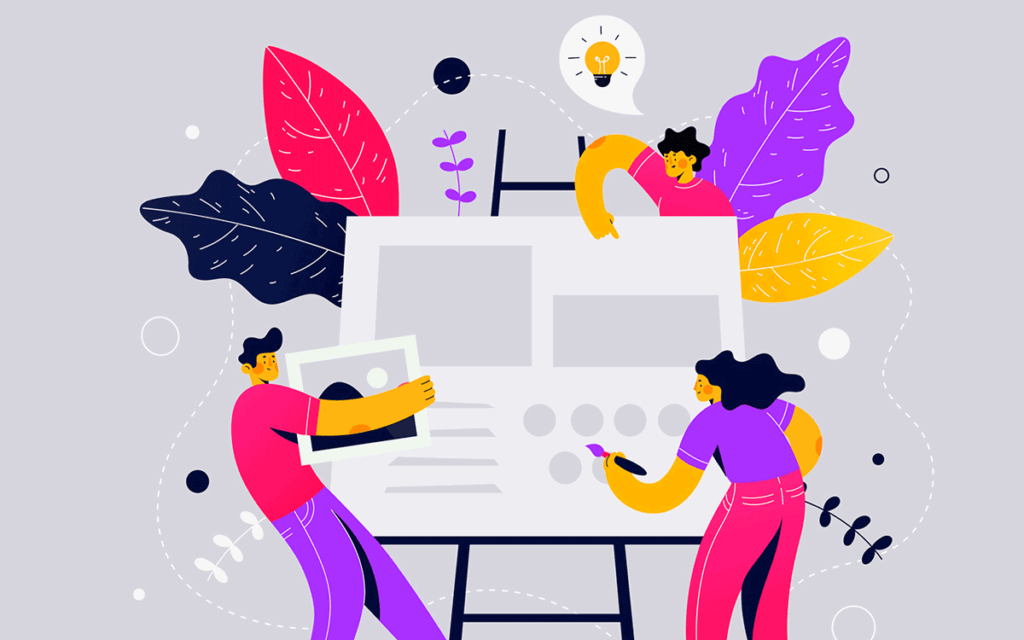 This is another phrase for brand perception in the world of marketing.
An example will help to clarify our point a bit further.
Imagine for a moment that you are looking for a specific product or service.
Even if you happen to encounter the correct item, what if it is embedded within an outdated and barely functional website?
This will typically cause you to look elsewhere, perhaps to a close competitor.
The fact of the matter is that first impressions are critical in this day and age.
Studies have found that the average user will spend just under six seconds viewing the website's content.
So, it only stands to reason that the pages themselves need to be presented clearly and straightforwardly.
If the site is not developed correctly, there is no doubt that you will lose valuable inbound traffic.
2. Quality Designs Breed Consistency
Have you ever visited a website that was nearly impossible to navigate?
Perhaps the layout of each page was noticeably different, or there was no straightforward menu to help you find what you were looking for.
These situations can deal a veritable "death blow" to what would have otherwise been a memorable client experience.
For a portal to appeal to the target audience, it needs to embrace a consistent design.
In truth, consistency is nothing new within the world of marketing.
This concept is indeed one of the core tenets associated with a brand identity.
Several impressions will be made when viewing a straightforward and congruous website, including:
It illustrates that the company in question cares about its image.
Consistency provides a professional touch.
Users will be more likely to remain on the site for more extended periods.
In other words, try to keep the same thematic elements throughout each page.
This notion of consistency will help imbue your brand with a sense of trustworthiness that might not be possible with snappy content alone.
3. Once Again, a Return to SEO
It seems as if every article discussing the design of a website will touch upon the subject of search engine optimisation (SEO), and rightfully so.
You can argue that SEO is one of the most pivotal factors in determining any online venture's success.
So, how are SEO and website design inextricably linked?
We first need to remember that SEO involves much more than quality content.
Online search demagogues such as Google and Bing will also base your rankings on what occurs "behind the scenes".
We are referring to coding in this sense.
Some of the HTML elements which you should always include within a solid design package include:
Meta titles and meta descriptions
Tags denoting headings and subheadings
HTML descriptions of images and videos
Redirects to other inbound and outbound links
Some website owners would mistakenly argue that these variables are unnecessary; the most critical aspect is how a client interacts with a specific page.
However, nothing could be further from the truth.
A well-designed portal with the correct HTML will inevitably rank higher within a search engine results page.
Higher rankings equate to more inbound traffic and, ultimately, a greater return on investment (ROI).
4. A Prelude to Quality Customer Service Solutions
How comfortable would you feel speaking with a customer service representative if the website in question appeared dubious at best?
Not only might it be challenging to find the appropriate contact information, but an untidy portal usually signifies that levels of assistance will be less than pleasing.
Once again, we are talking about first impressions in this sense.
Not only does a clean site appear much more inviting if a visitor has a query, but users are increasingly likely to request additional information.
This is crucial during the early stages of engagement.
A neat and tidy website breeds a semblance of clarity.
5. A Greater Sense of Transparency and Confidence
It is pretty tricky to engender a sense of trust within the digital domain.
After all, traditional methods such as a firm handshake or signing on the proverbial dotted line are not often possible.
For some websites, this can be a genuine problem.
One perfect and entirely relevant example involves a new customer who is considering a large order.
Not only will the quality of the product come into play, but the appearance of the website and its overall design are essential factors during the ultimate decision-making process.
Once again, a real-world example will help.
Imagine walking into a store that is selling computer-related accessories.
The aisles are unkempt, the products are not organised properly, and the representative is nowhere to be seen.
Would you be inclined to commit to a purchase? Of course not.
The same holds true when referring to a sloppy, outdated or otherwise "shady" site that does not immediately convey a sense of trust.
If you are unable to engender this type of unspoken rapport, your sales and customer relationships will suffer as a result.
6. Keeping Ahead of the Competition
We mentioned the competition several times throughout this article. What is its relationship to web design?
One of the only metrics that may separate your firm from its closest competitors could involve your website's appearance.
We need to keep in mind that selling does not only occur after a client has decided upon a specific product.
It begins the moment when a visitor enters your portal.
Think of this concept as akin to a door-to-door salesman arriving wearing a tracksuit instead of a button-down shirt and tie.
Which one would you be more likely to do business with?
Bespoke web design illustrates the fact that you care about the products and services being offered.
Furthermore, it may also provide you with a more significant number of leads thanks to higher inbound traffic when compared to the closest competition.
There is a massive difference between ranking within the first ten results and falling amongst the digital detritus associated with the second or third page of Google or Bing in the digital world.
7. Give a Boost to Your Brand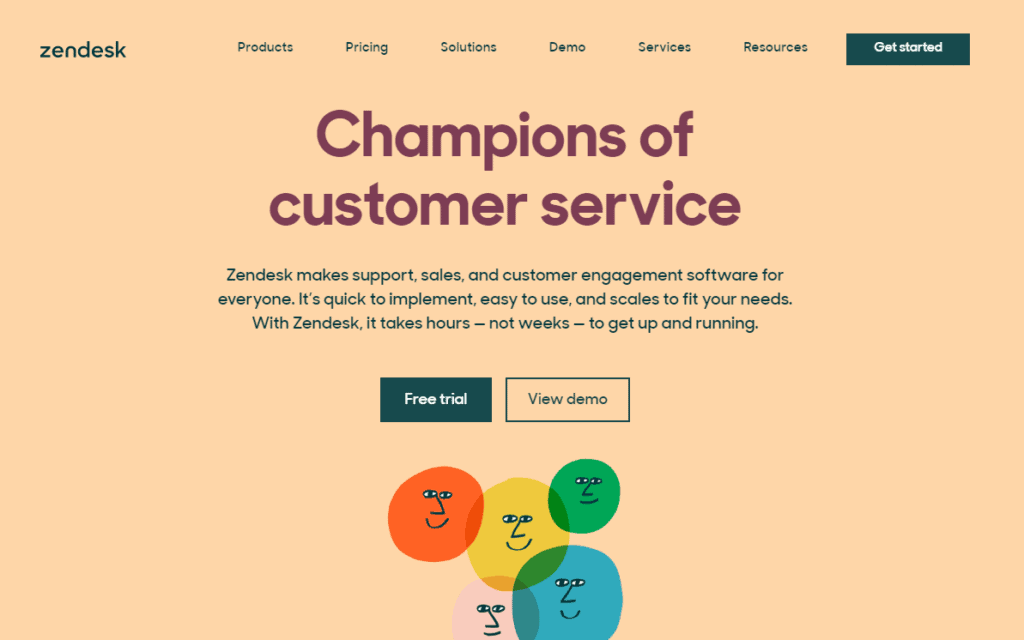 Branding is often referred to when speaking about logos and mission statements.
While this is naturally true, the website's design will also speak volumes about your unique brand.
Perhaps you can see the most evident example in a simple statistic.
Up to 92 per cent of all visitors will find a brand appealing if associated with a straightforward website layout.
Still, trust is only the beginning.
One of the benefits of working with a third-party web design agency is that you will adopt a uniform sense of branding across multiple pages (this once again touches upon the subject of consistency that we mentioned earlier).
We can embody this type of branding in several ways, such as:
The font and typeset
The page layouts
The colours used
The presence of a bespoke logo within each page
Similar mission statements and call to action (CTAs)
We can now see that quality web design and branding enjoy a hand-in-hand relationship.
8. Catering to a Mobile Audience
Mobile devices such as smartphones and tablets accounted for more than 50 per cent of all online traffic in 2020.
This trend is only expected to increase throughout the coming years.
So, any quality web design service will also take mobile responsiveness into account.
Mobile-responsive websites embody several unique features, such as:
Long-scrolling text formats
Images that can be resized to display correctly on smaller devices screens.
Error-free pages when they load on a mobile device.
The ability to adapt to both iOS and Android operating systems.
Pages that can be expanded when needed.
Drag-and-drop functionality.
Most experts agree that mobile-friendly websites are the wave of the future.
Adopting a design that embraces the characteristics mentioned above will help ensure that you cater to a much broader digital audience.
9. A Scalable Nature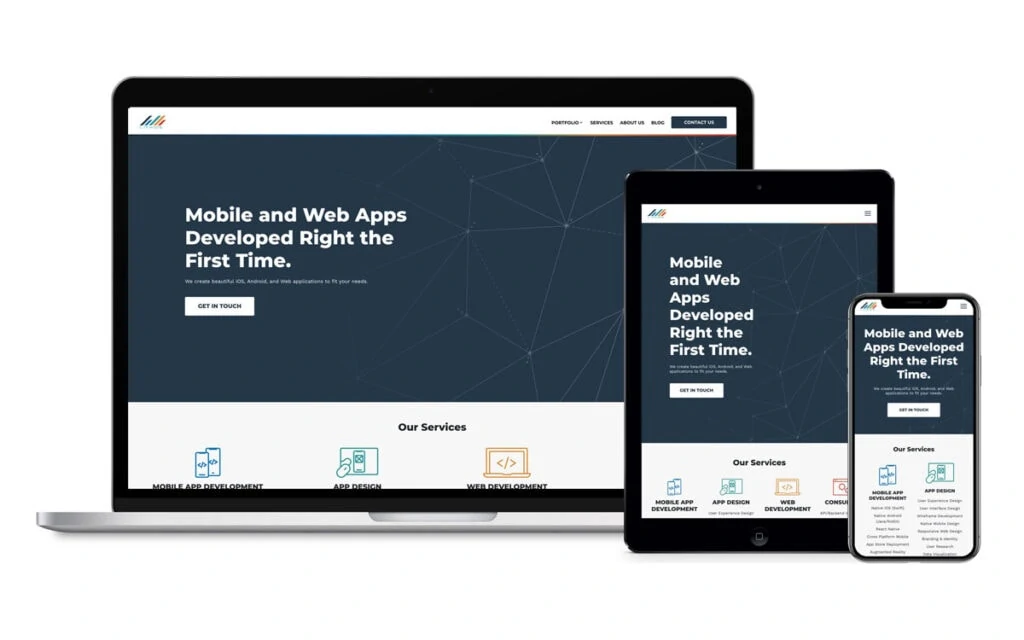 The digital business world can be somewhat unpredictable in nature.
Perhaps a particular marketing campaign has outlived its usefulness.
A sudden industry trend might require you to offer a different product.
There can also be times when you need to upsize or downsize your website following the latest client demands.
Any changes can be challenging to make if your website is poorly designed.
This is one of the most common reasons why some free hosting services such as WordPress are not entirely suited for business needs, particularly if you have little to no coding experience.
The good news is that a smartly designed website is scalable in nature.
You can make modifications on the fly without having to worry about potentially serious downtime.
Templates can be dragged and dropped into place when needed.
It is possible to create new pages within a matter of minutes.
Other amenities, such as high-quality images and videos, are likewise simple to embed.
Websites should never represent static domains.
A professionally designed portal will be able to adapt to the digital world within no time at all.
10. The Almighty Dollar (or Pound or Euro)
A professional website will save you money from a longitudinal point of view.
Not only is this due to how clients perceive it, but a streamlined nature is excellent in terms of avoiding complicated updates.
Let's also not fail to address the concept of bugs and pages that might suddenly cease functioning.
It can be complicated to diagnose a problem when dealing with a poorly designed portal.
It is not uncommon for in-house IT teams to spend hours looking for a simple coding mistake.
This is even more problematic if you have taken on the do-it-yourself role of a freelancer.
Proper web design will enable you to quickly identify and rectify any problems, an excellent amenity if you hope to avoid the costly downtime that would otherwise occur.
11. Page Loading Times
Finally, we should mention that Google is more likely to guide visitors to pages that load quickly.
This will once again help you to improve your search engine rankings over time.
Cluttered or obtuse web designs will often result in pages that require entirely too long to display.
Even if no other technical issues are present, this can be fatal concerning SEO.
Clean and clear pages will appear within a fraction of a second, allowing users to quickly navigate between different sections until they find what they happen to be looking for.
These eleven reasons clearly illustrate why you should always take the critical nature of web design seriously.
Of course, not everyone can enact such changes without the help of a professional third-party service.
Outsourcing these needs is, therefore, a wise choice, as expert help is always close by.
As we become even more immersed within the digital age, businesses of all sizes will need to assess how their website is designed to make the right changes sooner than later.
Author Bio: Ian Carroll is the owner of Digital Funnel, a Digital Marketing agency that specialises in SEO and Web Design, who have helped numerous local businesses increase their online presence.