What are Brand Advocates and Can they Promote your Brand?
Building a credible reputation and being able to amplify sales and revenue streams has been a fantasy to every entrepreneur irrespective of the size of their business venture.
Acquiring potential customers and retaining the existing ones fosters engagement by bringing the brand to the glare of publicity, and there seems to be no better way of endorsing a brand other than brand advocacy.
Brand advocates communicate a brand's idea to its audience, more like the cliché word-of-mouth marketing concept but better. 
Stepping inside brand advocacy not only double up a brand's revenue streams but also encourage in building a meaningful relationship with the customers.
Though the present-day corporate world is fiercely competition-driven, however, real-time branding strategies help businesses to grow and widen their reach within the corporate industry.
Besides the hindrance and obstacles that come in the way of marketing a brand, a handful from a pool of business ventures makes it to the end but never really reveals the secret sauce to such a firm grasp of the branding concept.
Thus, we have hand-curated some smashing ways businesses can get their brand endorsed via brand advocates that pour in the right traffic that converts.
Before we begin with our guide, let us spill some entrepreneurial wisdom to inspire your entrepreneurial journey.
The modern-day buyer is smart and witty; hence to deal with the drift smartly brands require transparent dealing and savvy tactics to promote their brand – a brand is no longer what it wants its customers to know instead, it is what the customers want each other to know.
So, let's explore the untapped value of brand advocacy and how it can inundate killer converts.
What is a Brand Advocate?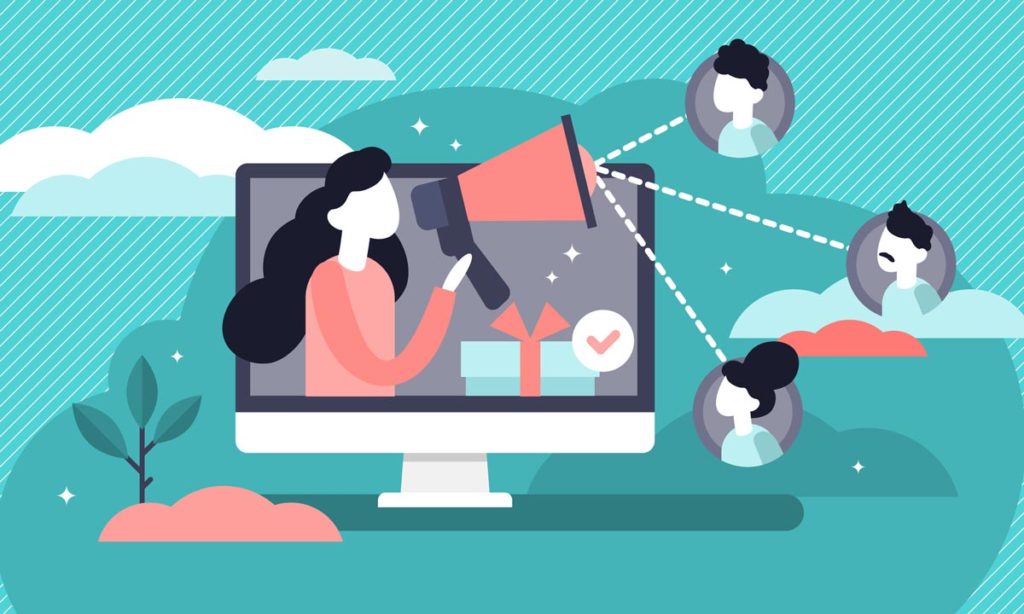 A brand advocate is a pre-existing customer or an employee swearing allegiance to a brand name who oversees minor shortcomings of the brand and assist it in accumulating organic traffic through word-of-mouth marketing.
Brand advocates partake in a launch and proactively share collected data regarding a brand with no incentives or reimbursements.
A brand advocate is an influencer or an existing customer who influences the buying patterns of the potential ones. 
These days more and more brands are leaping towards brand advocacy to drive organic traffic that converts.
This way, the brands are likely to spend less and make more. Here's how to persuade your customers to assist you in getting the word out to the masses effectually.
1 – Ask for feedback and post Testimonials from Brand Advocates
Above all, asking for invaluable feedback from brand advocates is the most actionable tactic to give word-of-mouth marketing a boost.
Though nobody reveals it, customer feedback is that one crucial aspect of brand endorsement that is often pushed under the rug.
People today have a problem with attention span. With these shortened attention spans, it turns tougher for brands to make their mark.
However, what makes brand endorsement less daunting is customer testimonials and positive responses, which means to earn a potential customer, a brand needs to shed light on feedback and testimonials.
Publishing reasonable testimonials makes for the best way to improve a brand's customer experience by letting its potentials buyers stay apprised of the brands' endeavours and accomplishments.
Even though testimonials do take a business to a whole new level, brands are advised never to confuse the strategy with a short-term growth hack. 
Sale
A testimonial is merely there to build customers' trust over the brand and trigger an itch to take action in the potential customers, which consequently design a timeline towards the final goal, which is to form a testimonial loop to mend, assess, and ask for testimonials again.
Allowing the customers to ventilate their thoughts on your products evokes a sense of authenticity and shape a reliable status of your brand.
Apart from that, a business should neither falsify testimonials nor should it confuse advocate marketing with affiliate marketing. Both the concepts are polls apart and portray two different strategies.
Affiliate marketing is massive, so to customise your experience, a few evaluated affiliate marketing tips can be of great use.
2 – Surpass the Expectations
Endorsement via influencers and brand advocates is a no-brainer, and what intensifies the target, even more, is running over the hopes of your audience.
Offering more than expected, not only pleases the clients but also bring referrals and promote your services to get the word out in the form of positive testimonials or reviews.
No wonder why they say 'satisfied customers are one of the best sources of marketing.'
Exceeding the expectations of the clients and offering more than the anticipated captivates the customers, which turns to be the greatest assets of marketing.
So be sure to amaze your customers with certainty to foster wow moments and to diversify your cash inflow – surpassing the expectations! It sounds like a treat already.
Though the concept is pretty laidback, still most of us bog down when it comes to the practical implementation of the idea.
So how to streamline this cumbersome phase? Let's learn.
Things and efforts like running over the expectations call for time and perseverance. We believe in taking baby steps towards each goal.
Offer a personalised experience.
Dispatch the orders in time.
Offer coupon codes and flat discounts.
Send complimentary gifts.
Whatever you do to incentivise your brand advocate, ensure it doesn't cost you a fortune. 
A savvy yet effective way to do so is by leveraging social media platforms. This way, you not only make the customer feel like a valued addition, but your brand also becomes visible to the masses.
3 – Let the Happy Clients be your Voice on Social Media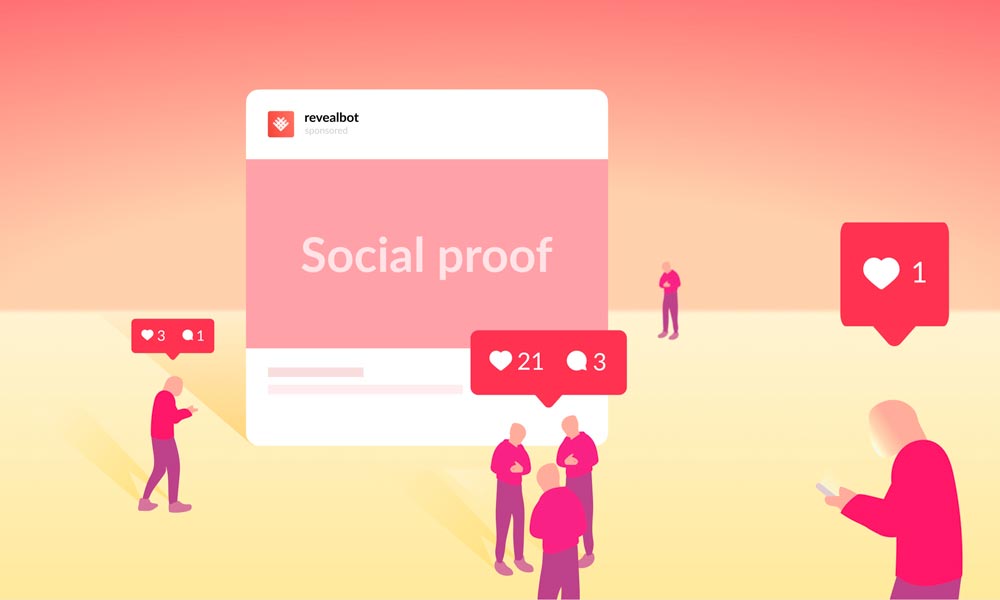 Earlier in the article, we stressed on how invaluable a satisfied client is.
To your amazement, you could capitalise on such situations to make the most out of them. 
This branding strategy is prevailing within the marketing industry because of the number of converts it pours in.
Brands are advised to run campaigns and social contests, asking their active followers to post content on the brand's social pages in the form of PR package reviews.
Emphasise on engagement, ask your clients/ followers to post pictures of your product with a mini-review on how it has turned into their holy grail, and what makes it a must-have vanity product.
A methodological approach to show appreciation is by offering giveaways and prizes to arouse the followers' interest.
Contests like these bring forth authentic traffic, increase engagement, and double up your followers, which subsequently draws reliable traffic that converts.
The strategy of letting the pro-active followers be your voice has an impeccable record and makes for a substantial part of brand advocacy.
4 – Customer Referral Programs to Spread the Word
Witnessing your existing audience rave about your product, highlighting its upsides, is a surefire marketing strategy.
Wish to get advertised for free? Referral marketing can be your way of earning potential revenue.
Referral marketing is a form of marketing that involves deliberate influencing to the customers to share their blissful experience with their mates, which acquires a brand organic traffic.
Though this is the most effective form of marketing, when done by a brand advocate, it involves trust, love, and a sense of association with the brand, which acquires a brand both name and fame.
Additionally, a brand not only enjoys profitable customer acquisition but also retains the pre-existing ones.
A simple trick to earn more referrals is by enticing the customers with complimentary gifts and prizes. A brand has to craft an appealing referral program, and the rest is on its followers.
We humans naturally share our experiences regarding products and life events; thus, we intuitively consider referral marketing more genuine.
Referral marketing is 50x more efficient than any other form of marketing, which boosts customer-retention and is an ultimate $0 zero budget marketing strategy; hence it's a crucial part of a brand's advocacy.
5 – Dedicate a Portion for your Clients in Case Studies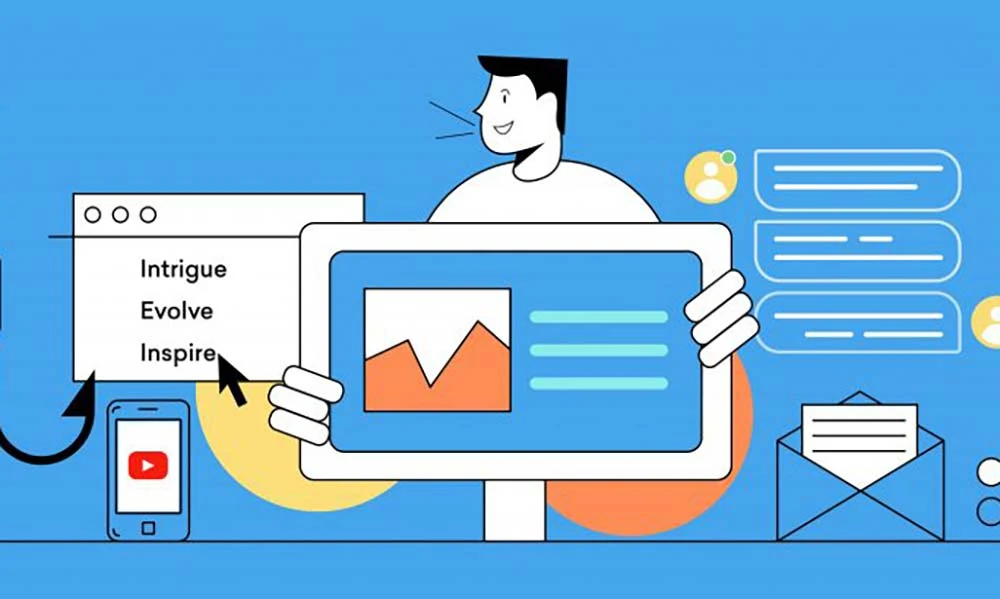 The secret to crafting a convincing case study is to dedicate a small section to customer testimonials. Case studies like these grab more eyeballs and earn a brand more recognition.
In a case study where a business jots down juicy information about its brand, integrating the client's testimonials takes all its marketing efforts up a notch.
Incorporating client's (brand advocates) verdict as in their journey with the brand and why the brand is their ultimate go-to for all their business concerns makes for a credible source to know a brand.
Dedicating a section to the client's feedback validates the brand's authenticity and helps the potential buyer gain trust over the brand and its offering. 
Incorporating mini-reviews or testimonials in the case studies serve as reputable references, to which prospective buyers are more likely to respond.
Allowing your clients to participate in your case study and integrating the client's journey in client' words demonstrates the consumer's satisfaction and also strengthens the brand name.
A heap of B2B marketers look for client's feedback as they are deemed to be the most effective marketing strategies which authenticate a brand's reliability. 
Though it's easier said than done, however, with reliable brand advocates, the chore turns less of a nuisance.
Why You Should Invest in your Brand Advocacy Programs
The following are some of the reasons why you should consider investing in your brand advocates.
1 – Influence the opinions and purchases of their friends
When planning how to bring in a brand advocate, look for certain types of people, top among them connectors and mavens.
Connectors and mavens enjoy connecting people who have similar interests, they are storehouses for information and enjoy sharing what they know.
These characteristics make for the perfect brand advocate.
Indeed 70% of brand advocates are often seen as sources of reliable information.
The idea of creating content is quite familiar to them, and therefore they would have no problem forming some material for you that would influence people to purchase your products or services.
Instead of spending a fortune trying to convince people to buy your products, consider investing in a brand advocate who will do the same task but be more effective and ultimately, the whole initiative will cost you less.
2 – Create unforgettable memories
One of the reasons why Taco Bell is quite good at customer retention is its ability to create unforgettable memories among its customers.
While the company's product must be good to get customers to keep wanting more, it is not all in the food.
The company often uses social media to do campaigns that make their customers brand advocates.
They conducted one such campaign a few weeks to Valentine's Day.
The campaign dubbed "Love and Tacos" took a die-hard brand advocate to Las Vegas for six days.
To win, the brand advocate needed to tweet about Taco Bell regularly.
He and his fiancee enjoyed a fully-paid holiday and VIP treatment in Las Vegas for a week.
The couple then did their wedding at a Taco Bell wedding chapel in the company's flagship restaurant.
By creating these unforgettable memories, Taco Bell has injected itself into the lives of these people who will be talking about the company for years to come.
This newsjacking method ensures that every time the life story of the couple is told, Taco Bell is mentioned.
And every time they are craving for fast food, you can bet which company will come to their minds.
You can do the same with your brand.
Think of ways you can insert the story of your brand into certain special moments of one of your die-hard customers and brand advocates.
Consider weddings, birthdays, and such other events that usually carry fond memories.
3 – Love to talk and are probably already talking about your brand
People who qualify as a brand advocate share information 83% more than the average internet user.
Instead of the idea of sharing information being a chore, they see it as a way to relax.
Typically a brand advocate will be motivated to make a decision, solve a problem, or make a notable contribution to a pool of information.
Market savvy businesses streamline the whole process of brand advocacy, simplifying the process through which these brand advocates share your enterprise information.
Make sure that relevant information is readily available for them to use.
You can add this information to your Facebook page or blog or send them exclusive emails.
In their very nature brand advocates love helping others.
Instead of hoarding information with the intention of using it to inflate their egos, brand advocates prefer being seen as helpful and useful.
They enjoy meeting new people via social networking sites and have no problem expanding their circles of friends.
All the same, it's important to note that brand advocates are not altruistic.
They do want to get something from this arrangement.
Therefore, be flexible and willing to give them what they might be looking for, including giving them free products and such other incentives.
While they might already be motivated by the idea of helping people make better decisions, it would help to appreciate them in some other ways, perhaps through rewards or discounts.
However, before you do this, find out if they would be interested or might find your gesture inauthentic or offensive.
If an advocate feels like you're forcing him to praise you, they will criticise you and your brand.
They prefer to retain their freedom so that they can voice their concerns and critique your brand objectively.
5 – Ask for suggestions
Instead of just dictating what advocates should do when marketing your brand, ask them for suggestions.
Many entrepreneurs just the feeling that they know what the audience needs, sometimes finding themselves delivering an entirely different solution from what their target market wants.
In any case, it's important to understand that customers may have wanted your solution in its present form sometime back, but their preferences may have shifted.
That is why it makes perfect sense to keep communication channels between you and your customers open so that you can understand these shifts and redesign your solutions to meet the emerging needs of your customers.
The reason why asking brand advocates for their suggestions works is because they represent a small portion of your customers.
Because they are in constant communication with other customers, they may understand something that you don't.
Call them or send them emails and ask them what they think you can do to improve your product or address the customers' pain points.
Remember, to retain customers your brand must consistently give value.
Your aim should be to offer your customers solutions that go over and above their expectations.
Indeed, it is possible to turn a customer into a loyalist for life by offering an excellent experience whenever they contact your customer support.
Imagine a customer support representative staying on the phone with you for hours trying to fix your problem.
Alternatively, a customer support representative who connects you to the people who can help within the company while keeping track of the progress you are making until you find the solution that works for you.
These gestures can go a long way to finding and retaining customers.
Moreover, there are no better people to understand these dynamics than brand advocates.
They can help you through the process of humanising your brand making people warm towards it.
Make these changes and deliver value to these customers while etching your brand deep in their memories.
When talking to a brand advocate, ensure that you understand the frustration that your customers might be going through in the process of using your products or services.
Then take time to create and publish content that can help them better use your products or services.
Ask any brand that has worked with brand advocates, and they will tell you that addressing pain points is a big part of brand advocacy programs.
By addressing these points, you will be solving the issues that most of your customers would have you discuss.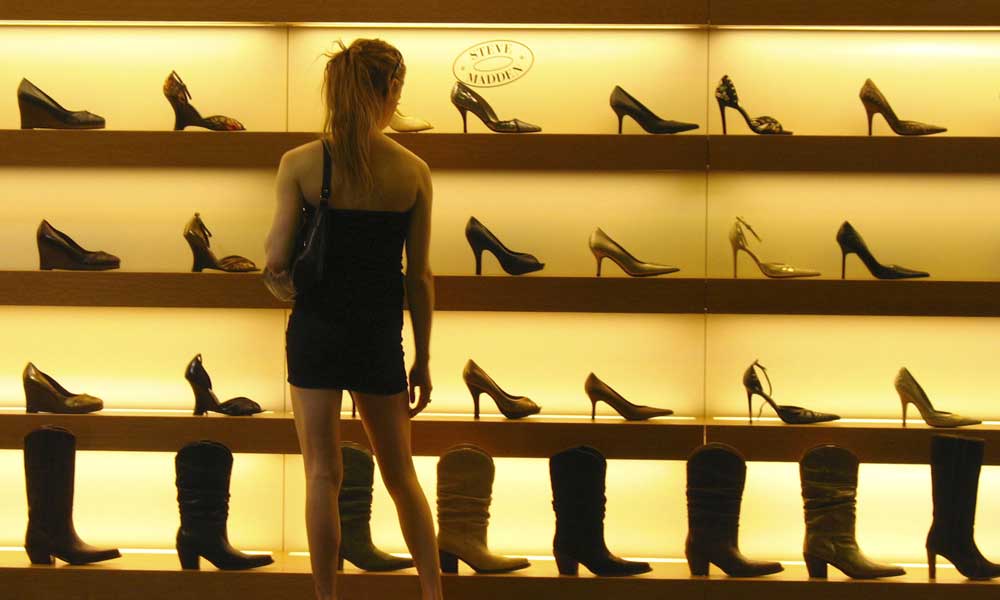 6 – Talk about your product choices
Most advocates enjoy talking about the products and services they use on a daily basis.
That is why you will find them often discussing personal care products, household products, and food and dining.
If your product is in any of these three areas, then it should be easy for a brand advocate to incorporate your business in their marketing efforts.
If your product offering is not one of these three, then you might need to work a little bit more closely with your brand advocates to find a unique and authentic perspective from which they can talk about your brand.
The bottom line is that you have to work closely with them to find how they can use their influence to help you grow your business.
For instance, Instagram-based brand advocates can give you some Instagram marketing tips that can better align your brand in a way that the brand advocates intervention would not forced and unnatural.
They can give you some ideas on how you can bring them on board without your partnership seeming like you are trying too hard.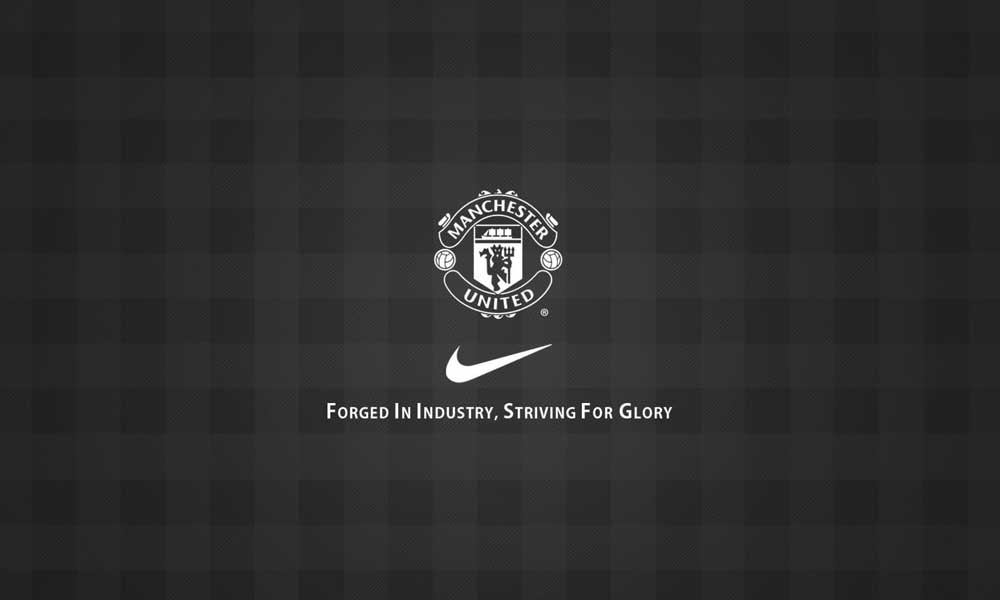 7 – Loyal to brands with which they have a relationship
Loyalty is an excellent characteristic of a brand advocate.
They are generally loyal to every brand with which they have a relationship, not because of the rewards and incentives but because they appreciate becoming trusted agents for your business.
A continued relationship with your brand is essential to them.
So instead of taking advocates like your employees, see them as your friends.
Before they can speak positively about your brand, they need to know that you place value on your friendship.
Therefore, keep showing them love in all the ways you can think of and give them the space to be the best brand advocates that they can be for your business.
Contributor: Loius Martin is a Senior Creative Marketing Manager who's also a tech-savvy. Owing to his passion for scouring new tech and latest gadgets, Loius pens detailed review articles after experimenting with the gizmos. These days, he's all about the new Expense tracking software My EasyFi. He owns his opinions like he owns his responsibility at work – honest and informative.
Last update on 2022-06-26 / Affiliate links / Images from Amazon Product Advertising API