12 Ways You Can Invest Your Brand Marketing Profits
Brands of different sizes belonging to various industries have one thing in common: increasing their customer count and profits. 
Indeed, businesses focus on attracting their audience base with various strategies and earn their loyalty and trust. 
Statistically, 81% of consumers only purchase from a brand that they had grown to trust. 
Therefore, entrepreneurs handle different tactics to improve trust, engagement rates, and sales. For example, 24% of professionals in the marketing sector utilise paid advertising strategy for optimising the sales rate. 
To boost these strategies and consequently the company's profit margin, professionals can reinvest their initial profits in the business.
All in all, there are multiple manners in which businesses can reinvest their brand marketing and sales profits. 
In this article, you would learn more extensively about the available options and their necessity.
What is Brand Marketing?
For a business, their brand identity is as important as the products and services that they sell. 
The brand's "identity" represents the brand and what the consumers can relate to when they think of it. So, it is imperative to focus on promoting the brand to reach a wider audience pool.
For instance, consumers who think about buying a car first consider the more prominent names like Hyundai, Ford, or Honda. 
Similarly, when an interested buyer is looking for an electronic device, like laptops, they may consider the Apple Mac options first. 
Indeed, multiple brands provide similar products with the identical features the customers are looking for. 
Not to mention, particular businesses may offer better-quality products. However, maximum consumers would instead select a known brand because they have a more enhanced brand identity. 
Statistically, 77% of consumers refer to a product they regularly use or wish to buy by their brand name, not the product.
The brand identity that such more significant enterprises and some small companies have is not based on their products or services. Instead, it depends on the user experience consumers can expect from the brands. 
Essentially, audiences who can relate to the marketed brand identity are more likely to turn into customers. This is an important reason why brand marketing is necessary for businesses to consider. 
Why Is It Necessary To Invest In Brand Marketing?
There are multiple reasons why brand marketing is essential for a business. The following are some of the primary motivations for investing (and reinvesting) in brand marketing. 
Increased Credibility
As mentioned earlier, the name and reputation of a brand contribute to its audience reach, traffic, and sales growth highly. 
Consumers trust company names that are popular among other users and have a market leadership status. 
To note, most consumers find such brands more credible compared to other competitors in the market. Therefore, in the B2B business approach, secondary businesses are more likely to depend on one vendor who has an excellent reputation for providing high-quality products. 
Overall, maintaining the reputation of a brand is vital to gain credibility. 
Indeed, brand owners must show their buyers that they listen to their demands, focus on their interests, and fix the mistakes quickly as well. While using brand marketing tactics, this is achievable.
Customer Engagement
Another benefit of brand marketing is the increased engagement rate with consumers and other businesses. 
Statistically, 90% of B2B marketers start their buying decisions through search; 74% conduct online research before buying the products offline. Therefore, marketing the brand online opens the business to a broader base to promote through. 
Also, digital channels and digital marketing analytic metrics provide brands with necessary customer data quickly. 
Indeed, they can use this information to curate personalised content for customer demographics. 
They can provide features and offers their customers are looking for, make them readily available, and increase conversion rates. 
Concrete Investments
For businesses, especially startups, having a financial entity support their funding and supplies is useful. Thus, many companies look for investors for financial backing. 
In this context, brand marketing is vital as most investors do not solely focus on the products or services. 
Instead, they consider the whole package; the financial condition, brand credibility, founders' credibility, and corporate reputation. 
You can take professional help by registering yourself on CommSec. According to the commSec review, It is a highly safe share trading platform that beginners can easily use. 
The CommSec is operated by Commonwealth Bank listed on ASX (Australian Stock Exchange) and has massive goodwill in the American market. 
Investors are looking for a value proposition, and indeed, they mostly approve funding to companies they can expect high returns from. 
Brand marketing is the key to this. Innovative and consistent branding communicates reputation, integrity, market standing, and vision which is one way you can ensure investments. 
Reasons To Invest Brand Marketing Profits 
First and foremost, brand marketing is an effective strategy for organisations to increase their overall revenue. 
Statistically, 87% of professionals in sales or marketing fields state that sales and marketing together contribute highly to business growth. 
Indeed, marketing the brand name accurately allows more customers to grow familiar with a brand. 
Eventually, they transform into regular buyers, and that increases the profit rates of the brand. 
Not to mention, investors are more likely to spend higher amounts of funding on a business that has a considerable customer base and market credibility. 
Therefore, there is a vast scope of profitability for businesses if their owners focus on brand marketing.
In this context, reinvesting the earned revenue also benefits a business highly. 
To note, entrepreneurs that depend on loans or investments have to pay off a percentage of their budget since they are financially liable. 
Instead, the profit that businesses earn is financial resources without any financial liability for brands. 
Therefore, when entrepreneurs reinvest the funds into their business endeavours, they can expect higher ROI. 
This would potentially occur in a cycle. A portion of the profit as an investment would bring in more profit; the brand can reinvest the newly-earned profit, and so on.
Ways to Invest Brand Marketing Profits 
Overall, there are multiple effective techniques of investing the profits from brand marketing. 
The following are 12 of the most effective options available for businesses. 
Develop A Strategy 
Multiple entrepreneurs focus primarily on investing their entire earnings into their business. 
Unfortunately, this is not useful, and, in many cases, it does not bring back any future profit for the brands.
Instead, creating a strategy first is valuable; it is essential to consider what you as a brand owner expect out of this strategy. 
Also, it is best to think about the channels you wish to invest in, the customer base, previously successful strategies, and expected financial outcome. 
The latter includes concerns like projected company growth rate, the shutdown period, and the subsequent transition period to newer models/updates. 
After considering such aspects, it is helpful to create one strategic business model. It helps provide an organised workflow and ensures guaranteed income. 
Increase The Capacity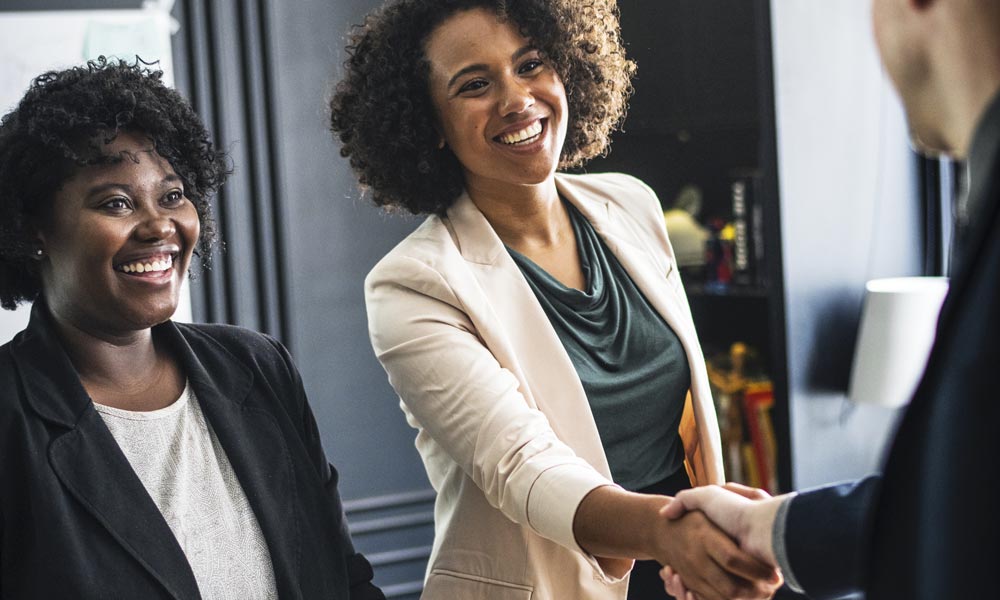 Many organisations focus their newly earned profits on enhancing or upgrading their available facility. 
Specifically, they increase the space or condition of their production facilities, increase their inventory, and buy advanced technological software and hardware. 
Overall, this increases the efficiency and variety of the brand's production rate. In addition, this attracts multiple customers who are loyal to the products/brand.
To note, this technique of reinvesting profits is only helpful for businesses that have high product/service demand among customers. 
Spending funds on extra production will result in losses if customers do not interest in the products or buy them.
Improvement Of Business Operations
Just like the facilities, brands need to have a well-developed business structure as well. 
Entrepreneurs who spend their profits streamlining their current business operations and providing advanced services can gain higher profits. 
So, while reinvesting their profits, brands can use the funds to improve their equipment and infrastructure. 
Also, it is crucial to focus on improving customer relations- higher rates of customer satisfaction ensure higher revenue growth. 
Statistically, the worldwide CRM (customer relationship management) market value is predicted to rise to $113.46 billion approximately by 2027.
Staff-based Investment
Without a doubt, a company's workforce is highly instrumental in improving the quality of its performance. 
Highly skilled labourers and business professionals are responsible for the productivity of the brand. Different departments include different workers, like IT experts, designers, programmers, analysts, and salespeople. 
All of them cooperatively run the business practices. 
So, any fault in one of the tasks can affect the overall performance rate of the brand. Therefore, after gaining profits, one of the functional areas to reinvest in is the workforce of the brand. 
Hiring more skilled professionals is worthwhile; you must check their qualifications and skill levels. 
Also, particular professionals like software developers have a higher fee structure. Nevertheless, depending on a reliable expert makes up for the high cost. 
Also, it is imperative to hire a bookkeeper, accountant, and lawyer for the business for better investment ideas. 
They help check any accounting errors, offer cost-effective suggestions, and providing legal assistance.
Digital Marketing
Digital marketing strategies are highly effective for increasing the revenue of brands. 
This involves multi-channel promotional campaigns, such as email-based marketing, SEO-based marketing, and social media-based marketing. 
Consumers depend on these avenues more frequently, and brands can utilise them to reach more potential users. 
Statistically, salespeople notice 45% higher sales opportunities through social media platforms. 
While reinvesting the overall or partial profit earned, a brand owner must have a strategy in place beforehand. Specifically, this applies to newer businesses. 
They are less aware of profitable digital marketing strategies or deciding which options are better choices. 
Here, it is best to focus on tracking the ad campaigns first. Then, based on which are performing well and contain most of the target audience, brands can adjust their campaigns to suit these platforms. 
Hire Experts
Many entrepreneurs prefer to use the already available resources and workforce to handle the development task to save money. 
However, in many cases, the available resources are not enough to improve the brand's marketing campaigns or develop products. 
Instead, it is best to contact professionals with years' worth of experience and technical skills for additional support. 
Businesses that do not have enough funds to hire experts in the first production cycle can afford them with their earned profit.
Location Change
One of the factors of production that can indirectly affect profit rates is the facility location. To note, this applies to some companies only. 
They may perform better in a different landscape or area which has better access to the necessary resources. However, due to funding or time constraints, the brand owners cannot change their location or production during the initial period. 
After earning profits, it is safer and economical to invest that amount in moving the production site. 
Entrepreneurship Courses
New startups are generally under the control of new entrepreneurs who have a low amount of training or knowledge of running profitable businesses. 
Indeed, a high amount of expertise is significant to handle the complexities of business management, besides experience. 
While the latter would develop over time, an intelligent action for entrepreneurs to commit is getting training early. 
Using the profit later is valuable for those who do not have enough resources to take a training course before startup. 
Indeed, take a portion of the brand marketing and sales profit to gain formal business training. This is effective for the founders to learn traditional and effective management techniques. 
Also, many of them get innovative new ideas to implement for their business growth afterwards. 
SEO Improvement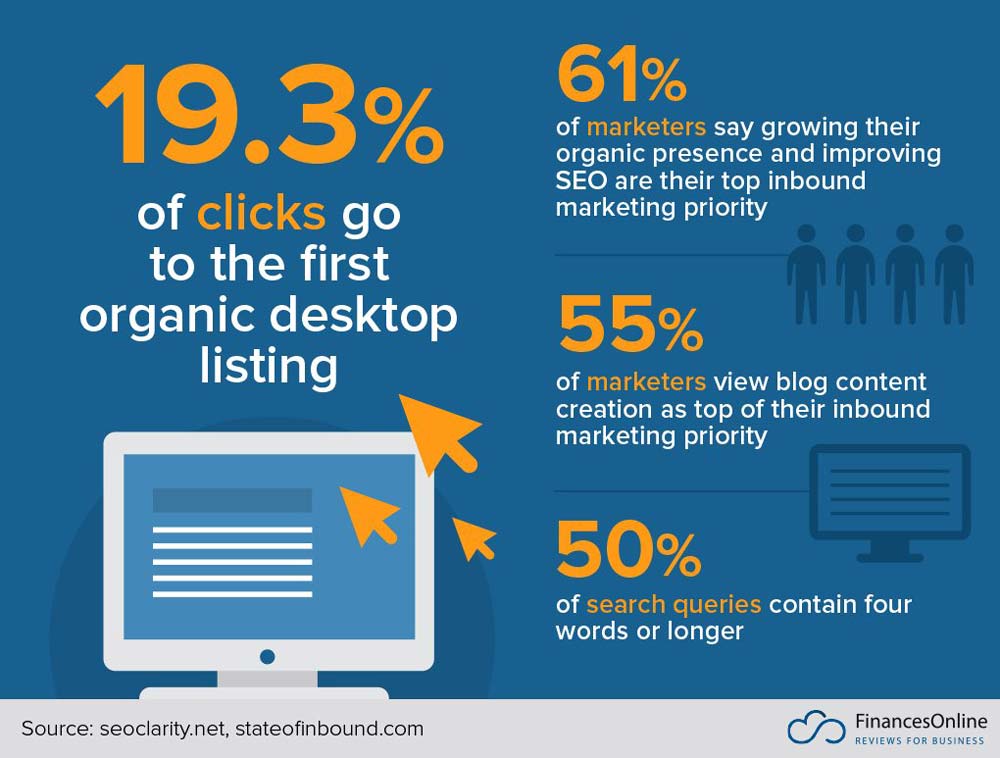 Multiple brands do not focus on creating or maintaining their digital presence. 
As a business owner, you should focus on changing that after earning the profits (and even during the initial stage). 
Using the earned revenue, you can focus on increasing the SEO condition of your website content to boost its SERP (search engine results page) ranking. 
Typically, SEO is not easy to navigate for all entrepreneurs in the early stages. However, with practice and the right strategic plan, it is possible to earn better through SEO. 
Here, brands can use a portion of their profit to purchase higher-ranking keywords. 
These are effective for boosting the SERP ranking of the website and increase organic traffic. Also, for further support, many business owners outsource to SEO-based marketing consultants or agencies as well. 
Outsourcing
Indeed, outsourcing particular tasks to specialised professionals outside the company is helpful for some entrepreneurs. 
This is beneficial for those who have increased work pressure, less workforce, or expertise/experience in particular tasks. 
Accordingly, they outsource to other third-party experts to handle the task quickly and efficiently.
Hire A Career Coach 
This strategy helps improve the performance quality of multiple workers within an organisation. 
Indeed, you can reinvest a percentage of your brand marketing profit into a career coach. 
These professionals would guide all members of the task force, including the executive-level professionals. 
Also, they would support in developing helpful business strategies, employee management, handling marketing campaigns, and discussing with investors. 
Save A Backup Amount. 
It is beneficial to invest some of your profits on particular factors of the brand for improvement. However, it is also necessary to have a fail-safe amount or buffer cash leftover to use in emergency conditions. 
Indeed, problems in operation, defects, attacks, or losses are possible; many come suddenly. 
In such scenarios, business owners who have a certain amount leftover for backup notice quicker benefits and less stress. 
Conclusion
Overall, marketing the brand is vital to reach a higher number of customers and increase profit. 
Consequently, businesses can use the earned brand marketing profits to improve this brand's condition further. 
Multiple methods are available for this; entrepreneurs should choose the most suitable ones for their brands.
Author Bio: Rashi Jaitly is a Content Writer & Manager at Digital Gratified – A Digital Marketing & Web Development Company helping international businesses grow their business.