7 Ways to Build Your Brand Credibility through a Website
The art of selling products and services online demands higher credibility, authority, and trustworthiness from businesses. This demand is particularly pronounced in the digital marketplace, where companies must compete against hundreds of other online firms, all clamouring for customers' attention.
When it comes to customers' finances, brand credibility becomes critical in business practice – a recent survey by PwC shows that 80% of consumers consider trust to be the most vital characteristic of a brand. As a result, businesses need to focus on building their brand credibility through their website.
However, building brand credibility becomes essential when a business sells similar products or services to its competitors, making it more challenging to stand out in a crowded field. Therefore, there is a pressing need for reasonable business practices while ensuring that the brands are perceived as credible online.
Credibility online depends on several factors, including a website's design, functionality, ease of use, and the quality and relevance of the content posted. But where should businesses start? The answer is by considering the 5 Cs of brand credibility – competence, character, consistency, consumer orientation, and communication. These factors are essential for every business to remember while building its brand credibility through its website.
However, creating and maintaining brand credibility are not without their challenges. Evaluating the competition and developing a unique selling proposition that sets one's business apart from others is critical. Ongoing communication across various platforms also demands attention, ensuring timely responses to customer complaints or negative reviews.
In an increasingly complex digital marketplace, businesses must prioritise brand credibility. Failure to establish a credible online brand will result in lost business opportunities, as customers will quickly turn to competitors with high credibility, authority, and trustworthiness.
1 – Find your Brand Story
Establishing brand loyalty is crucial for a business's success. To achieve this, a company must demonstrate its value and how the brand delivers on said promise. But simply delivering on a promise is not enough. A business needs to find a way to connect with its customers through storytelling, which compels them to love the brand for more than just its products.
It's all about finding the 'angle' into that story, which both connects and inspires customers to want to love the business for what it stands for in the world, creating an emotional bond with the brand beyond reason. Both the value proposition and narrative must exist for a brand to produce loyalty beyond doubt.
According to research by Edelman, 87% of consumers want brands to create content that entertains them, with 53% saying they need brands to engage them more than ever. This demonstrates that storytelling and emotion are essential to building brand loyalty.
When a business can tell a compelling story that resonates with its customers' values and beliefs, it can create a powerful emotional connection beyond its products' functional benefits. For example, most people prefer a particular brand of coffee not merely because of its taste but because of its value proposition, which includes fair trade, organic materials, and ethical sourcing.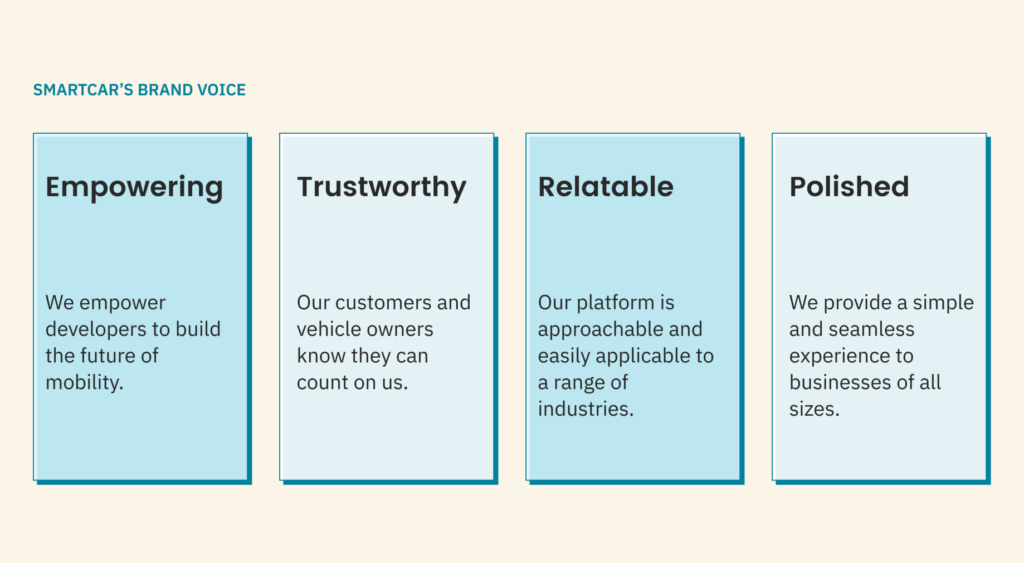 Moreover, people tend to be more loyal to brands that share their beliefs and values. According to research, 82% of consumers prefer to purchase from businesses that share their values. This demonstrates that sharing brand values is an essential element of brand loyalty.
Therefore, to establish brand loyalty beyond reason, a business must prove its value proposition while telling a compelling story that reflects the brand's values and beliefs. By doing this, it can create an emotional connection that goes beyond the functional benefits of its products, developing a strong bond with its customers.
2 – Don't Underestimate the Power of a Logo
A business's logo is critical when establishing credibility in a new market. It is the first thing most people see and identifies with the company, making a lasting impression. Therefore, ensuring that the logo design is visually appealing, meaningful, and reflects the company's values, beliefs, history, culture, and heritage is essential. Incorporating powerful quotes or influential people in the logo helps establish the company's mission and vision, resonating with its target market.
According to research conducted by Siegel+Gale, meaningful brands outperform the stock market by 206% over ten years. This demonstrates that establishing an influential brand that resonates with customers is crucial for long-term success.
A logo's design should reflect the company's values and beliefs, resonating with its target market to establish credibility in a new market. For example, the Nike logo incorporates a swoosh, symbolising movement and speed, reflecting the company's mission to inspire and empower athletes worldwide. Similarly, the Starbucks logo features a mermaid, reflecting the company's coastal roots and coffee connection, resonating with its target market of coffee enthusiasts.
Moreover, a logo can incorporate quotes or influential people that reflect the company's mission and values, making it memorable and impactful. For example, Apple's logo features a bitten apple with a quote from Alan Turing, reflecting the company's innovation and vision.
However, it's not just about the design of the logo. It's also about ensuring that it is appropriate for the target market. For example, a symbol that works well in one culture or language may not suit another. Therefore, it's crucial to research the culture and language of the target market to ensure the logo is relevant and resonates with them.
3 – Blog Frequently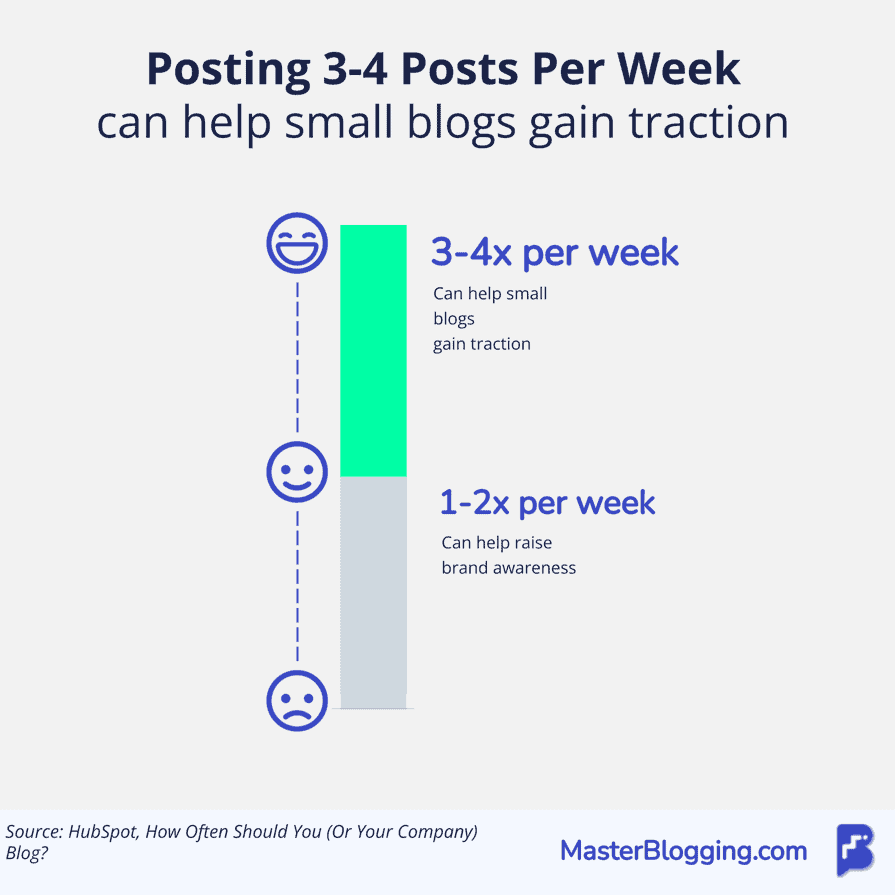 Businesses must build brand credibility online to meet customers' trust and loyalty. One effective way to achieve this is through blogging since it increases a firm's online presence and generates higher website traffic. Additionally, it creates a direct link between businesses and their customers and is an effective alternative to traditional print publications or media types.
Custom WordPress development is the best option for creating a blog website. Companies can choose to do it themselves or hire a professional service. Various training platforms, such as Udemy or YouTube tutorials, can be utilised. The goal is to create a regularly updated and credible blog that provides value to the target audience.
According to recent studies, blogging has become reliable for building brand credibility online. This is due, in part, to the significant role that search engines and traditional media play in consumers' decision-making. Businesses must understand the importance of creating quality content that appeals to their target audience and search engine algorithms. It is essential to remain consistent with blogging strategies to achieve a robust online presence.
Through consistent blogging, businesses can establish a solid and credible online brand that connects them with their customers. It also increases online traffic and generates leads for their products or services. The advantage of blogging is manifold; it diversely raises the brand's prospect and lets customers enjoy an online business platform of company-to-product blogging and subsequent sales transactions. The number of blog posts also influences customer engagement with brands, and it has a positive impact on sales revenue.
Blogging is highly adaptable and popular among businesses as an alternative to traditional written and print paper advertisements. A well-crafted blog with informative articles, product reviews, and engaging content can build a company's brand credibility and increase its visibility in search engines. It also has a direct and positive impact on sales revenue.
The blog and published content determine the credibility of brands and the business itself. They provide insight into how companies operate and the quality of their products or services. Through reviews and customer feedback, companies can conduct reliable business operations that stand out exclusively from their major competitors, creating a more credible brand identity.
4 – Consider Whitepapers or eBooks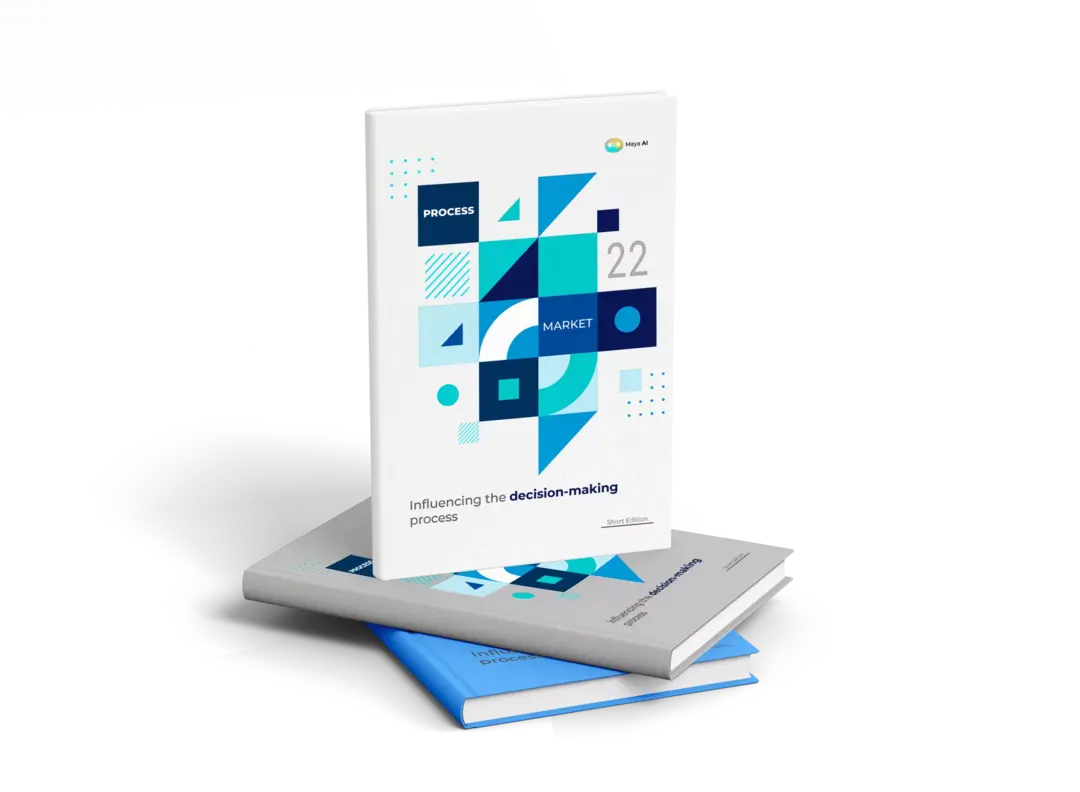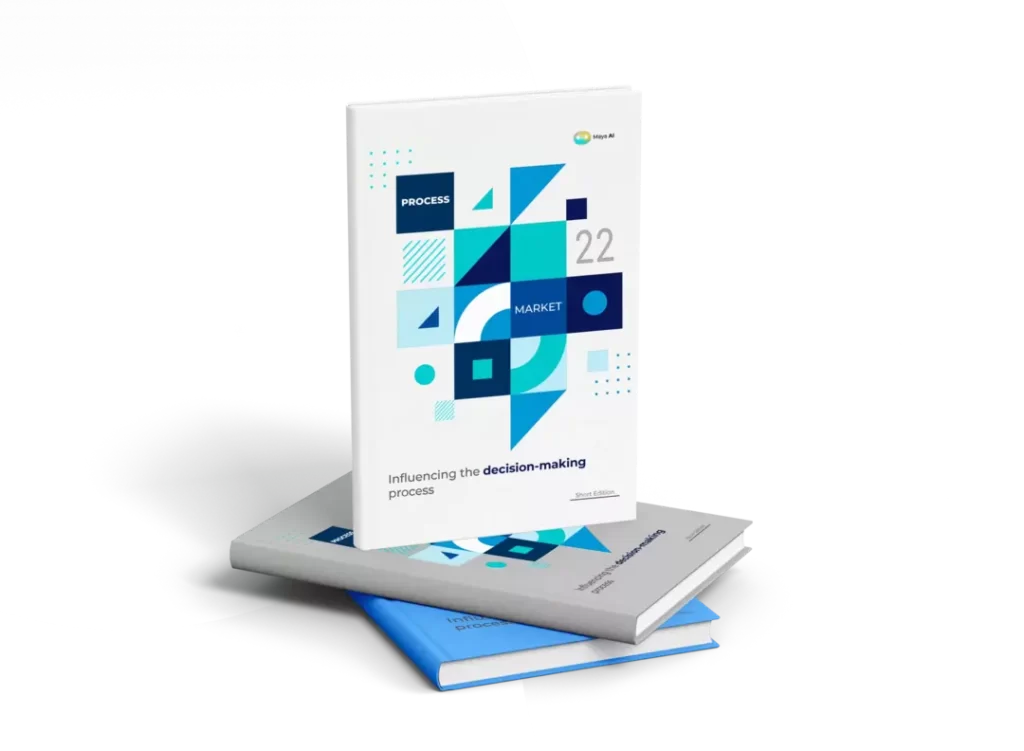 To ensure brand credibility and trust, businesses need to establish a strategy with a thoughtful content approach. One such strategy that has gained significant attention recently is the release of ebooks and white papers.
These written materials enable businesses to increase their brand credibility while generating future customers and retaining existing ones. They act as lead magnets, keeping customers engaged and supporting communication. Moreover, this tactical approach increases prospects for sales outcomes and generates sales leads, thereby improving brand credibility at one stop.
The release of white papers and ebooks works significantly like a magnet service because it facilitates the brand's recognition in every direction. It also increases the marketing aspects of the business, helping partners lead the product or service to a more dynamic approach. Many customers now rely on white papers and ebooks since they enable them to show their interest and trust in the brand simultaneously.
According to statistics, businesses are likely to achieve higher returns on sales and profits from the release of white papers and ebooks. Customers review online written materials and trust the information they hear from technical experts or business consultants. This makes the brand and credibility more noticeable online, attracting customers to the business's website.
The release of white papers and ebooks serves as a thoughtful content strategy since customers are likely to buy the product or service more increasingly through the web. Businesses become thought leaders by incorporating their expertise and credentials into the material, thus increasing brand credibility in the market.
Another advantage of releasing white papers and ebooks includes online brand recognition. The fresh content of written materials optimises with different search engines and improves brand authority. Customers can trust the reliable and handy information provided by the company, leading to increased trust and loyalty.
For instance, a small business owner, such as a plant shop owner, can release white papers or ebooks about their brand, achieving overall brand credibility without much effort. This strategic approach lets the firm share its brand's ideas with other potential shoppers through the website, stimulating the customers' interest in the brand.
Apart from these benefits, businesses can use an eCommerce marketing channel, similar to a famous brand recognised online. Publishing content can regulate the brand to more diversified customers, motivating them toward its brands and remaining loyal to its services.
These full considerations drive the business to enjoy an elevated firm's voice and credibility throughout the respective industry. By releasing white papers and ebooks, companies can establish their brand as thought leaders in their industry and improve their overall trust and credibility among their target audience.
5 – Be Social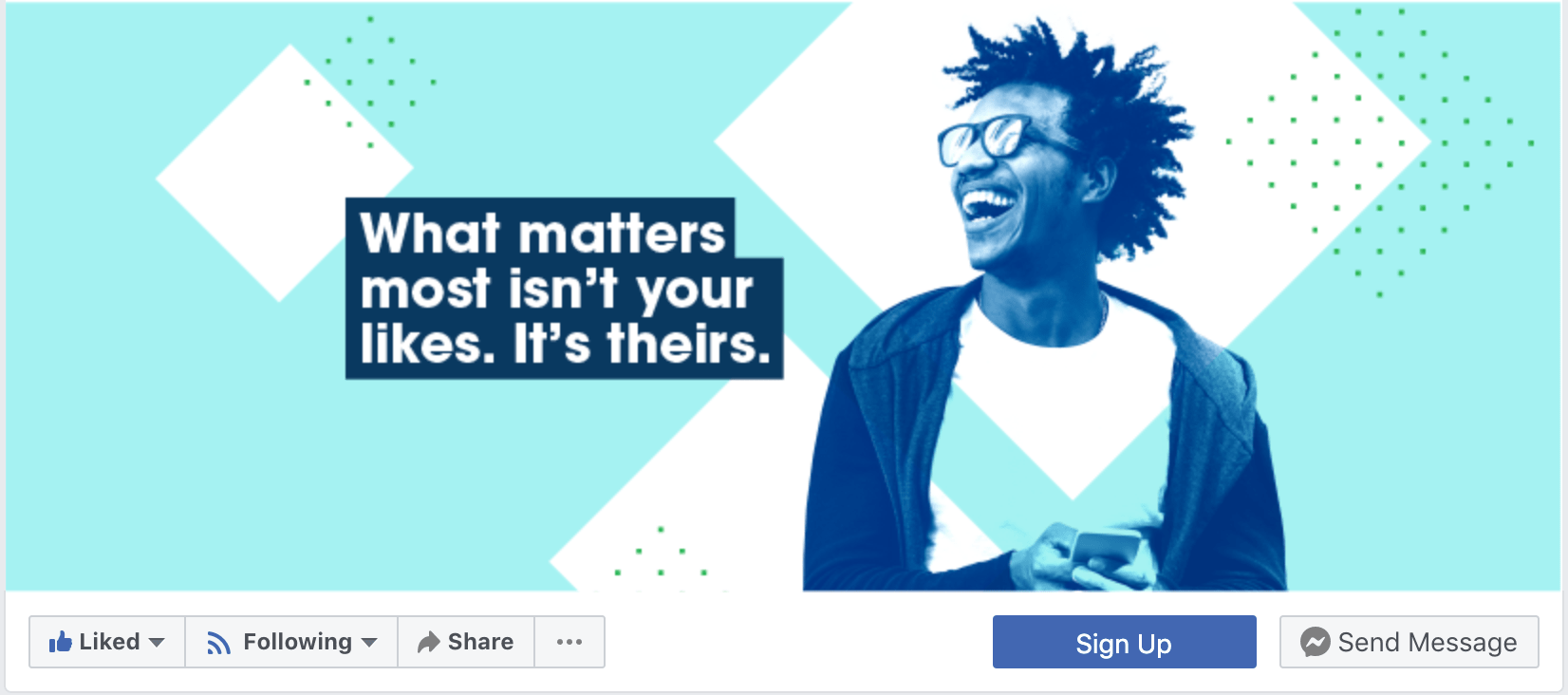 Building brand credibility requires businesses to adopt a strategic approach, and being social on the website is considered one of the most effective methods. Becoming a social firm creates tremendous customer interest and increases the brand's credibility online. Social media campaigns and pages provide a platform for businesses to engage with their customers personally, which can lead to increased customer satisfaction and loyalty.
Research indicates that businesses active on social media platforms are more likely to gain more tariff and credibility than firms that are not online. Companies may gain recognition by actively engaging with their brands on Instagram, Twitter, and Facebook platforms. By being active on these platforms, companies can increase their brand's trust and credibility among their target audience.
However, it is crucial to remember that businesses must follow some standard social rules when engaging with their customers online. For example, the company must be transparent and authentic about its brand, directly engage with customers, and listen to them to achieve prospective sales in return. They may need to compromise with their fan customers, dealing with return services or providing incentives through the outcome of the sale.
Being social on the website requires businesses to implement various practices and strategies to ensure customer satisfaction. For example, they must respond to questions and inquiries quickly and efficiently and troubleshoot any issues affecting the brand's credibility or losing customers in one way or another.
In addition, businesses must diversify their social media communication approaches to engage with their current customers and attract prospective ones effectively. Focusing on different channels such as Instagram, Twitter, and Facebook directly benefits the firm in achieving a one-on-one conversation with its customers. The business must have regular social media practices and remain active online to ensure customers stay engaged with the brand.
According to statistics, businesses that engage effectively with their customers through social media channels generate higher revenues and build more substantial brand credibility. Therefore, being social on the website is essential to building brand credibility, allowing businesses to connect with their customers and increase their trust in the brands.
6 – Encourage Employee Participation
Encouraging employee participation online is essential to building brand credibility for any business. Every employee is now considered a walking billboard for their firm. Companies with a group of employees can spread the brand's information in person, effectively increasing brand visibility and recognition.
This strategy involves employees reaching out to others, including family, friends, and relatives, strengthening the numbers and enhancing the brand's credibility. Statistics show that 56.6% of Americans prefer shopping online due to the employee's online participation concerning their respective firm's brand.
By putting forward their employees and encouraging their participation, businesses can increase their brand's credibility and are more likely to achieve success. This strategic approach is an omnichannel business strategy where customers are engaged through the employees' online participation.
Convenience in shopping is a significant factor in today's market, and it is better facilitated through the employee's participation online. For example, an employee can purchase goods from their employer and give positive feedback about the brand, thereby increasing brand credibility and reaching out to more customers beyond its actual horizon.
Moreover, customer satisfaction will likely increase through the online channel, providing smooth online order fulfilment and a secure checkout experience. This leads to a more convenient shopping experience for the customers than other walk-in shopping modes.
In sum, implementing employee participation in building brand credibility is crucial for businesses looking to engage with their customers effectively. It strengthens the numbers and increases brand credibility through word-of-mouth marketing, promoting the brand in a more natural, organic way. By building a solid online presence through employee participation, companies can enhance their brand reputation, improve customer satisfaction, and ultimately increase their bottom line.
7 – Engage With Brand Ambassadors
Building brand credibility is essential to success in today's highly competitive market. One way to achieve this is by engaging with brand ambassadors through web and social media channels. Besides online brand recognition, brand ambassadors genuinely support and increase brand credibility, helping businesses diversify their brand online while reaching out to more trustworthy customers.
A business's right way to engage with its brand ambassadors can drive them towards more sales outcomes, resulting in talking with famous people, great companies, and long-recognised groups. These factors establish the firm to enjoy more credible brands, increasing their brand reputation and visibility organically.
Moreover, brand ambassadors are highly recognised, so their direct communication with others on the web makes the business's brand more credible. Many famous companies highly utilise this tactical approach, making up 62% of brand ambassadors' engagement with prospective customers.
However, the firm is responsible for remaining loyal to its brand ambassadors by treating them well and providing incentives. The marketing concept of word of mouth is compelling, so every business needs to consider this factor as leading. Word of mouth created by brand ambassadors is an effective way to increase brand credibility rapidly.
This strategic approach can deliver more winning benefits for the firm, particularly without putting in deliberate efforts. Engaging with brand ambassadors requires maintaining a higher brand reputation and ensuring the brand's message is effectively communicated to its partners and principal members.
It drives small businesses into large corporations, thereby building the brand's credibility to a higher success. This strategic approach is eventually a one-stop solution for all companies to build brand credibility regardless of product or service factors.
By engaging with brand ambassadors, a business can significantly increase its brand's credibility and achieve long-lasting success in the market. Through their established network and authentic communication, brand ambassadors can amplify the brand's message and reach out to more prospective customers, organically increasing its visibility and reputation. This approach allows businesses to differentiate themselves from competitors and establish themselves as credible and trustworthy brand.
Wrapping Up
Remember that building brand credibility through a website is an ongoing process that requires continuous updating and improvement. Regularly assessing and updating your website ensures that it remains relevant and resonates with your target audience over time. So, follow the seven ways outlined in this article, and use them as a guide to creating a website that is a powerful tool to establish and build your brand credibility, ultimately driving your business success.