Word of Mouth Marketing: The Power of Recommendations
Word of mouth marketing, often abbreviated as WOMM, refers to any positive or negative customer recommendation about a product or company. It occurs organically in everyday conversations but can also be encouraged as an effective promotional strategy. This influential form of marketing relies entirely on person-to-person sharing rather than direct company advertising efforts.
This article explores what word of mouth marketing entails, what makes it so impactful, tips for launching a successful WOMM campaign, and statistics on how critical user recommendations can be for brands. Let's dive in!
What is Word of mouth Marketing?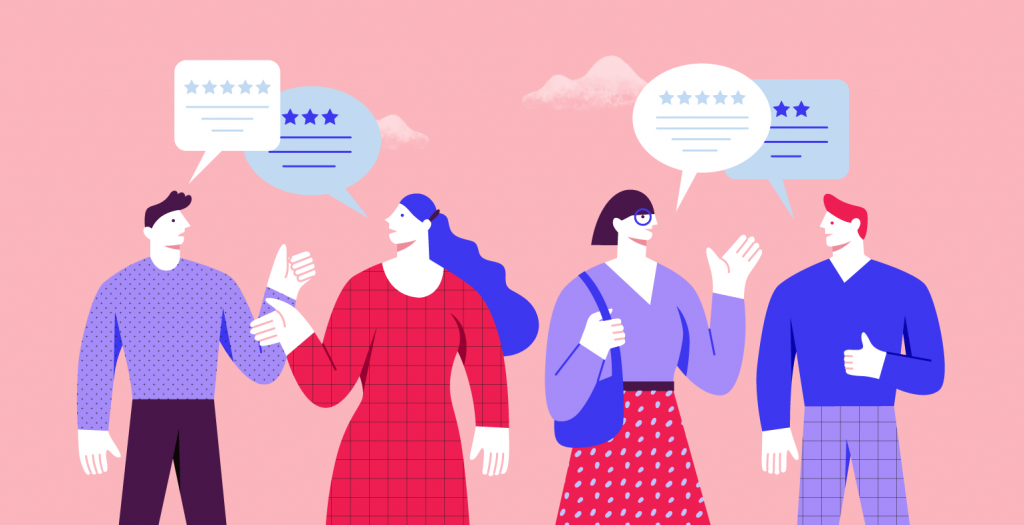 Word of mouth marketing leverages satisfied customers to promote products or services through their social circles. This happens casually in routine interactions, like:
Chatting with friends and family
Posting on social media
Leaving online reviews
Making product suggestions in-store
Rather than direct advertising, it centres entirely around customers organically sharing their opinions and experiences.
Positive WOMM occurs when people recommend or compliment brands and products. However, dissatisfied customers can share negative experiences, highlighting the need to deliver excellence continually.
"A disappointed customer will tell 9-15 people about their experience. Around 13% of customers with a bad experience will share it with over 20 people."
What Makes Word of Mouth Marketing So Impactful?
More than any sponsored ad or promotional post, people trust recommendations from those they know and respect. This lends extraordinary influence to word of mouth marketing for several key reasons:
Authenticity
Suggestions from people we trust feel genuine as they share no underlying motives besides their views. This authenticity elicits openness and belief in the recommendation.
Reach
While brands can only advertise to their existing audience, WOMM has unlimited reach as customers voluntarily promote to their networks.
Specificity
Friends and family can describe precise aspects of products that resonate with our preferences rather than generic marketing speak.
With WOMM's strong influence on purchase decisions, dedicating efforts to encourage organic sharing can pay off in sales, loyalty, and long-term growth.
84% of people trust recommendations from friends and family above all other forms of promotion.
Crafting an Impactful Word of Mouth Strategy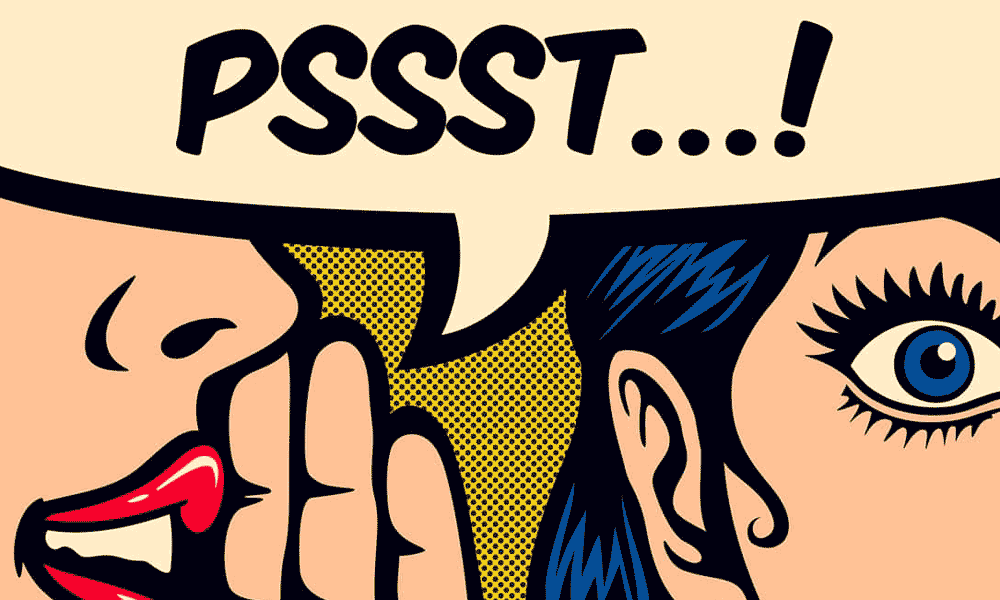 Curating positive WOMM begins with designing an exceptional product and customer experience that people genuinely enjoy and want to share.
Assuming that the baseline of quality is met, brands can then take proactive steps to amplify organic sharing even further:
Foster Brand Loyalty
Loyal customers become de facto brand ambassadors, eager to share the merits of products and services they love. Building allegiance starts with exceeding expectations at every touchpoint.
Little 'delight factors' also inspire appreciation and connection with a brand. Think of unexpected upgrades, handwritten thank-you notes, or special loyalty rewards.
Encourage Social Sharing
Equipping happy customers to share their positive experiences easily is crucial. Social sharing buttons, user-generated content features, and share-worthy creatives facilitate driving recommendations through social platforms.
Promote Reviews
Reviews hold significant sway in purchase decisions today. Many positive customer testimonials, especially recent ones, can significantly influence perception. Gently reminding happy customers to leave their feedback can help.
Enable Influencer Partnerships
Influencers with engaged follower bases can exponentially amplify WOMM potential. Seek out those authentically aligning with the brand essence and incentivise sharing unique discount codes or affiliate opportunities.
When activating word of mouth marketing, brands must uphold integrity, avoiding pushy or disingenuous tactics. Next, let's explore revealing statistics on how WOMM impacts brands today.
The Rising Significance of Word of Mouth Influence
With more purchasing happening online and social media enabling rapid, widespread sharing, WOMM is more integral to success than ever before:
In the US alone, an estimated $6 billion was spent on word of mouth marketing in 2019. This represents 7% growth from 2018 as brands dedicate increasing efforts towards WOMM.
With 92% of global consumers trusting suggestions from friends and family above all other promotions, WOMM represents the most credible form of advertising today.
Consumers place nearly as much weight on online reviews as personal recommendations from people they know, with 84% trusting online reviews.
Most sharing happens online now, with more than 65% of WOMM occurring through social media or other online channels. Offline WOMM still holds significance, though at 35% of all sharing.
Nielsen reports that WOMM exposure leads to a sales increase of over 5% across 20 major product categories. For automobiles specifically, that jumps to a 40% lift in purchase likelihood following a positive recommendation.
"78% of consumers have made a purchase based solely on a positive online review they've read. Most consumers read at least six reviews before trusting a business."
With numbers like that, it's impossible to deny the formidable influence customers sharing their views has in driving buying decisions and brand growth. Let's explore some final tips for activating this influence.
Measuring Word of Mouth Marketing Success
While most word of mouth advertising spreads through natural social sharing, brands can still quantify results to optimise initiatives. Here are helpful metrics to track:
Referral traffic – How many visits come from referred links versus direct traffic?
Referral conversions – What percentage of referred visitors complete a desired action like purchasing or downloading something?
Net Promoter Score – Would customers recommend your product or brand to friends? Detractors subtract from promotors.
Social mentions – How often is your brand mentioned on social media channels? Sentiment tracking tools analyse tone.
UGC engagement – When users post about your brand, how much does that content get liked, commented on, or shared?
Incentivised referrals – How many referrals are made and converted per advocate for formal programs?
Reviews – Volume, ratings, and sentiment of customer reviews.
Brand listening tools help aggregate mentions, referrals, shares, and metrics for monitoring word of mouth momentum and pinpointing successful activities to double down on.
Case Study #1: Airbnb
Airbnb built a $35 billion accommodations empire fueled by word of mouth without spending a dollar on advertising until 2014. The key? Making sharable, remarkable content the norm.
Key WOMM Strategies
Local hosts – Provided authentic, personal travel encounters worth raving about. Empowered them to share hosting stories.
Experience bookings – Unique activities inspire travellers to share memories and recommend them to others. Private concert listings saw bookings climb 160% with zero advertising.
Creative content – Films, magazines, and unexpected partnerships kept Airbnb top of mind. The #Airbnbfilm "A Night at The Louvre", where contest winners slept in the art museum, generated 8 million views.
Referral incentives – Ambassadors score credits, travel vouchers, and discounts for successful sign-ups. Over 60% of new hosts were referred by other hosts.
The Impact
Over 6 million global listings
4 million guests each night
Six guest arrivals per second
$3.7 billion total guest spend on experience bookings in 2021
Airbnb continues doubling on word of mouth by creating bucket list travel moments only a friend would recommend.
Case Study #2: Dollar Shave Club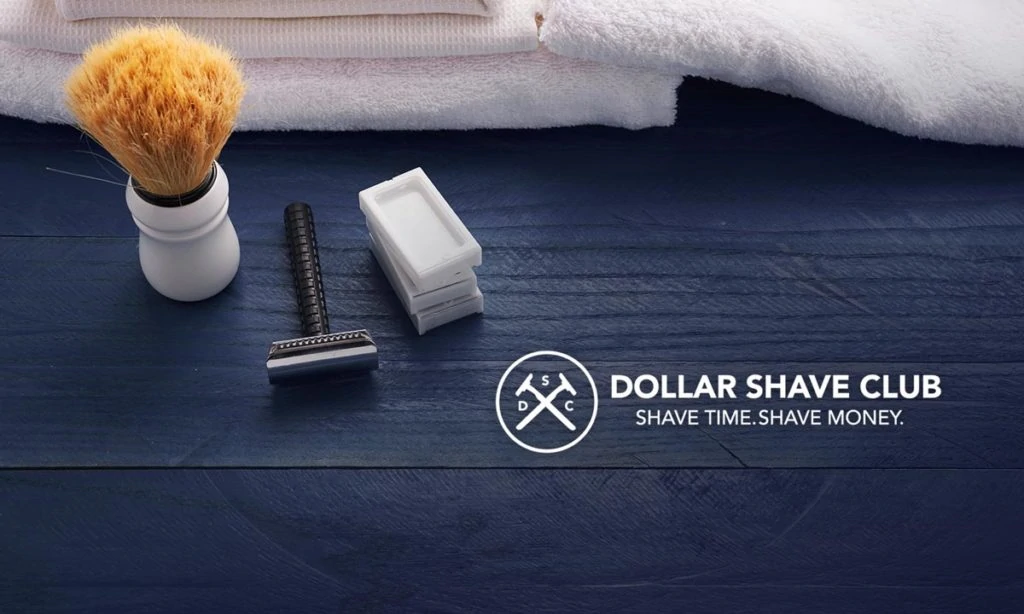 Dollar Shave Club's launch video singlehandedly propelled millions in funding from 12,000 first-day subscribers – initiating years of market upheaval with a humorous, viral bang.
Key WOMM Strategies:
Entertaining video – "Our Blades are F***ing Great" YouTube ad breaks category norms with laughs. Views exceed 25 million.
Subscription convenience – Easy recurring razor orders make sharing with friends a helpful recommendation.
Referral rewards – $5 discounts encouraged sharing to drive new subscriptions.
Delighting customers – High-quality blades at affordable pricing with convenient delivery sparks positive word of mouth.
The Impact
Reached over 3 million subscribers by 2016
Acquired by Unilever for $1 billion in 2016
The first-day launch campaign was praised as "one of the most brilliant startup marketing plays ever deployed."
Dollar Shave Club made one viral video and creative subscription model to do the heavy lifting to gain enough subscribers and street cred to catch a giant brand's eye – all through word-of-mouth appeal.
7 Strategies to Jumpstart Word Of Mouth Marketing
To leverage WOMM that genuinely supports your brand and customers alike, focus on:
1. Delivering Premium Value
Craft an outstanding product, service, and associated experience that people naturally want to rave about. The value must be inherent before any sharing can occur.
2. Identifying Brand Advocates
Determine who your happiest and most vocal customers are through net promoter score surveys and engagement monitoring. Engage these loyalists with ambassador programs that empower spreading the word.
3. Equipping Sharing Opportunities
Provide visible avenues like social sharing buttons, user-generated content features, and creative brand assets that simplify sharing positive sentiments.
4. Curating UGC & Reviews
Aggregate and display authentic user-generated and third-party content, like online reviews, testimonials, or social mentions. Feature it prominently across owned channels.
5. Tracking Campaign Impact
Use trackable links, UTM codes, or hashtags to quantify WOMM reach and conversion to optimise ongoing influencer and advocacy efforts.
6. Offering Referral Rewards
Incentivise sharing without diluting authenticity through small discounts, gifts, or points as a genuine 'thank you' for spreading the word, not buying loyalty.
7. Being Responsive
Monitor online conversations about your brand, then promptly address any concerns before they gain traction while highlighting positive commentary.
Actively investing in word of mouth strategies provides an invaluable opportunity to amplify visibility organically and reinforce credibility through the voices of happy customers.
Conclusion
At its core, word of mouth marketing creates a symbiotic relationship where delighted customers become a brand's most ardent supporters and distribution channels. Then, the positive commentary shared, in turn, attracts new and increasingly loyal customers.
It establishes a virtuous cycle of value creation and advocacy. Savvy brands recognise WOMM's formidable influence in today's social era and dedicate genuine efforts towards curating this contagious positive buzz.
Rather than paying for impressions and conversions, they earn it by obsessively delighting their customers. This authenticity simply cannot be replicated through conventional advertisements alone. It requires embedding WOMM strategies across the entire customer journey.
While slow to start initially, word of mouth allows brands to earn visibility and trust at unprecedented economies of scale once kickstarted. Eventually, the groundswell of recommendations and reviews perpetuates itself with modest ongoing nurturing.
For any business selling products or services today, ignoring this vital influence is no longer an option. Embrace word of mouth marketing early on to tap into its unmatched reach, credibility, and amplification capabilities.
Frequently Asked Questions
What are some key word of mouth marketing strategies?
Some highly effective WOMM strategies include fostering social sharing with shareable content and referral programs, collecting and promoting customer testimonials, surprising customers to spark conversations, and monitoring social conversations to engage with happy (or unhappy) customers talking about your brand.
How do you calculate the impact of word of mouth marketing?
Key metrics to measure WOMM success include referral traffic and conversions, net promoter score asking about likelihood to recommend, volume and sentiment of social mentions, engagement on user-generated content, and referral rates for any formal advocate incentive programs.
Strategies to encourage word of mouth referrals include creating engaging, entertaining content worth sharing, running referral promotions with prizes or discounts as incentives, delivering wow moments that exceed customer expectations, and providing exceptional service recovery when issues arise.
What made Airbnb so successful with word of mouth marketing?
Airbnb sparked word of mouth buzz by empowering local hosts to deliver authentic travel encounters, supporting hosts referring their friends, creating unique experience bookings that inspire sharing travel stories, and consistently producing creative content to stay top of mind with travellers.
Dollar Shave Club launched with an irreverent, funny video that stood out against competitors while highlighting their subscription convenience and quality blades at a wallet-friendly price. This surprising viral ad built credibility and subscriptions without paid media