How Fresh Content Impacts Google Rankings
What would happen if Google suddenly changed its algorithm? Could you survive without a single update for at least a year? Would your site fall behind the competition and start losing traffic? The answer is no or yes—depending on how often you publish content.
To provide the most valuable content to users, Google has made it clear that they will penalise websites that fail to update their content regularly. As a result, most websites have become incredibly focused on providing fresh, new content daily. But does this translate to increased search engine rankings?
Fresh content is a critical component of SEO, yet many companies don't have an effective content creation strategy. Learn about a proven process that you can use to create great content for SEO purposes that will also improve rankings, drive traffic, and grow conversions.
According to the latest Google algorithm update, fresh content and updated regularly will receive an edge in search engine rankings.
Fresh Content Has More SEO Value
The more up-to-date your content is, the more likely people will find your site. Google indexes your website's pages, but this is based on the freshness of the data available. Google is constantly looking for new, fresh content; therefore, you must ensure that your content is up to date and relevant.
If you are updating a blog, news article or video, include keywords and phrases that your audience would use. If you update a page frequently, include new information and images. If you have a regularly updated product, ensure fresh images of your products and information on how to purchase them.
The search engine bots are looking for fresh content. They will not look through old pages and content over a year old. If you have recently published a blog post or added some new information to your website, then the search engine bots will immediately index it. The search engines will take a few hours to catch up with your changes. However, if you do not update your website, your content will remain stagnant, and your ranking will stay low.
How to improve SEO ranking in the long term?
Google has introduced a feature that it calls 'featured snippets.' This is a way for Google to add relevant information to search results. In recent months, there has been a marked increase in the number of these featured snippets. They appear in a broader range of search queries than ever before.
To gain featured snippets, you will need to provide answers to people's questions. For example, if someone searches for 'how do I lose weight,' Google will offer a featured snippet of an article it thinks will answer their question. The featured snippet will have links to other sites, and Google will try to place the snippet as close to the top of the page as possible.
The featured snippet feature works alongside other factors that affect a web page's rank. If your web page is updated regularly with fresh content, it will be much easier for Google to find. There are many ways to improve your website and create popular and relevant content. Here are some tips to get you started.
Keep your content fresh.
If you have a product, you will need to regularly update your website with fresh images and information on how to purchase it. If you have a blog, you should keep adding new articles or updating your older posts. You may consider setting up a Facebook page and updating your page regularly. You will also need to ensure that your social media profiles are updated with fresh posts and photos.
Make sure your page's content is easily accessible.
A recent Google study found that if your page is not easily accessible, you will not receive featured snippets. Make sure your website is easy to navigate, and you have a clear call to action at the end of each page. Your content should also be concise and relevant to what the visitor is searching for.
Quality Content Sits Higher in Search Results Than Quantity
You probably know that content matters if you're an SEO professional or a typical internet user. But did you know that the quality of content matters even more than quantity? And this is why content is king.
So how does this relate to search engines? Many search engine algorithms are designed to rank pages by relevance and freshness. 
As search engines have evolved, they've added factors such as site structure and page authority into the equation. Page authority is a measure of the quality of a page. It reflects the strength of its backlinks, domain authority (the higher, the better), and the amount of content on the page.
Search engine optimisation uses a combination of methods and strategies that result in higher rankings on search engine results pages (SERPs) and higher volumes of organic traffic. The goal of SEO is to increase the volume of visitors to your website by improving the visibility of your content in the SERPs.
For many years SEO was centred around on-page optimisation. This included aspects such as optimising your keyword density, ensuring that your internal links were relevant, and the overall quality of the content on your page.
The problem with this method is that it focused on the wrong part of the funnel. It's like building a house on quicksand. Sure, it might look solid, but it's not. It's sinking fast.
Nowadays, we're seeing more and more SEO professionals focus on off-page optimisation. This involves building a website network that links to your website and relationships with other sites and web admins. It's much more involved than link building, but it has a much more significant impact on your business.
So what's the difference between on-page and off-page optimisation? On-page is the actual content you publish on your page. It's what you put in your bio, body copy, headline, and other elements on the page.
Off-page, on the other hand, involves:
Building a following.
Writing guest posts.
Engaging with influencers.
Commenting on other sites.
Generally doing everything behind the scenes to help your content rise to the top.
In my experience, I've seen that off-page activities are where most of the success lies. They provide a better return on investment (ROI) and more traffic and conversions.
Most of the time, SEOs spend hours researching and writing content based on those keywords. While this works to some degree, it doesn't account for what your audience wants to see and what they're searching for.
When I ask my clients what they want to know about a topic, they typically say they're looking for answers, advice, and help.
SEO is still about content, but it's also about giving people the answers they need to move forward in their lives.
Fresh Content Provides More Visibility for Your Business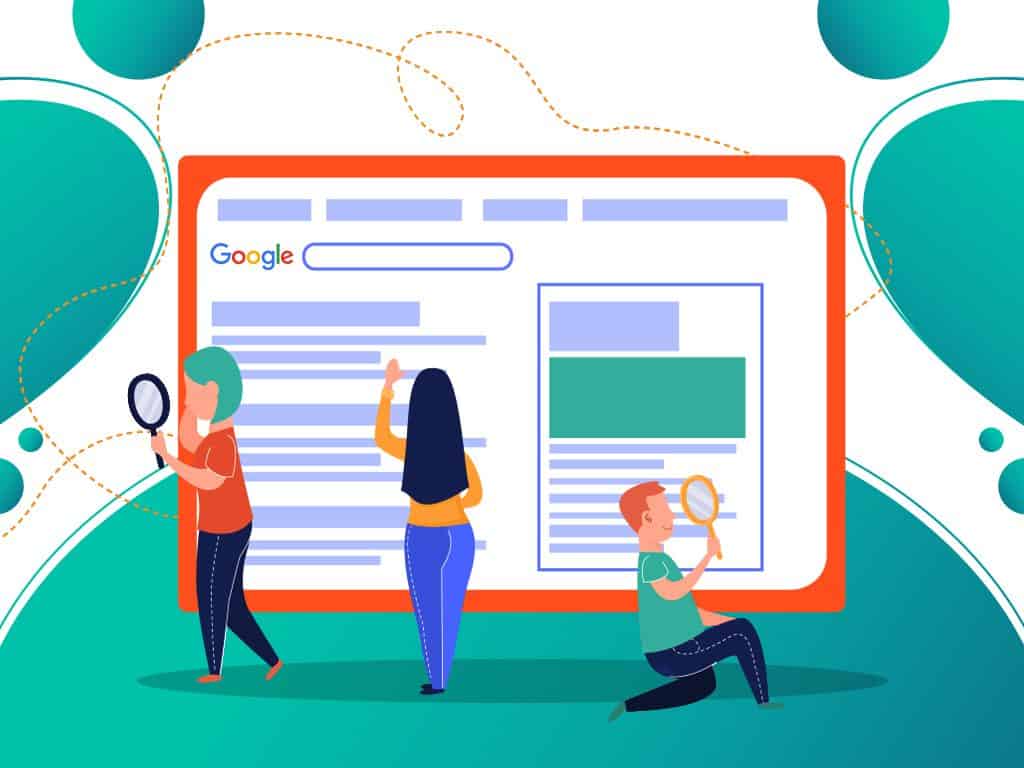 Regarding content marketing, there are many options to choose from — blog posts, articles, social media, infographics, etc. 
When creating content, the idea is to create something compelling that will grab the reader's attention and keep them engaged until you can persuade them to buy. It's about finding a balance between providing valuable information that people need while remaining attractive and engaging enough to encourage them to share the content.
Whether creating content for your own business or working with a client, here are three reasons fresh content provides more visibility for your business.
It's Always Fresh
The best way to promote your content is to have something new to share. The reason for this is simple. Many people skim content when searching for answers online, but if you've already shared a post or article, they'll see that and say, "Oh, I didn't realise that was already out there; I'm just going to come back later." If you create something new people haven't read, they will likely share it.
It Gets Noticed
We've been talking a lot about how content marketing works on a search engine, and it's true. Still, when you're writing and publishing content, you are building a relationship with your audience, and they should be able to find you easily.
There are so many blogs, for example, that are writing about SEO. It's not just about the quality of the content but also the type of content. Some blogs, for example, are all about SEO, but they are pretty much the same. 
They're all written by the same person, and the content and the links are the same. That's not going to cut it when it comes to building relationships.
A good content strategy takes time to develop, but that doesn't mean you can't start now. Start by creating unique content you are proud of that will stand out from the crowd. And if you do it right, it will also significantly impact your business's success.
It Gives You a Leg Up
There's a massive difference between great content and great content that is getting noticed. Having a great piece of content that people are sharing is a great way to get that initial boost of traffic and credibility.
Keep Content Current
For those who read our blog, we have found that keeping up to date is a great way to maintain interest and improve your writing skills. You can use the information you find here to write your blog posts.
If you need help in deciding whether to keep up to date, here are a few reasons why you should.
Keeping up to date means you add new information regularly. That keeps people interested. They know what to expect. New content means new ideas.
People love it when you give them helpful information. By keeping up to date, you are showing you care and are giving something back. It's also an excellent way to get feedback on your writing.
Sharing information is another excellent way to help others. It shows you care and is also a great way to get advice from other writers.
One of the great things about blogging is that it's a great way of improving your writing. By regularly updating your blogs, you can practice different styles of writing. There are lots of things you can work on.
Another great benefit of keeping your website up to date is that it helps visitors to your site. Visitors love coming back to a site that looks fresh and new.
By regularly updating your site, you are giving people the chance to share their thoughts and opinions. The great thing is that they can do so freely. They are not obliged to put up with your ideas. They can say what they think, and you can respond to what they have written.
Include Calls-to-Action
The main reason to include Calls-to-Action (CTA) in your content is that the CTA helps readers to understand what you want them to do.
CTAs are the most common action points in all types of content. For example, you would expect an online form to have a submit button so that you can enter information into the form. You would expect a sales page to have a 'Buy Now' button, and you would expect a website to have a 'Contact Us' button.
Including CTA buttons in your content is vital. The CTA gives visitors something to click on, thus making it easier for them to take the desired action, e.g. fill out a form.
Why do we put CTAs in our content?
We put CTAs in our content for two reasons:
There are many factors to consider when deciding whether or not to include a CTA in your content. For example, there are different ways that we can use a CTA in our content:
A CTA that links to another page
A CTA that takes the user to a section of our website
A CTA that leads the reader to a specific action, such as filling out a form
A CTA that takes the reader to a separate website
These four types of CTAs are used to help visitors with different tasks. For example, a "Buy Now" button encourages the user to purchase a product, while a "Sign Up" button encourages the user to sign up for an offer.
Be Active on Social Media
The world of social media is always moving. So it is with Search Engine Optimisation. Search engine algorithms are constantly changing, and SEO techniques and strategies are ever evolving. We'll show you why you need to be active on social media to optimise your search ranking and how to do it.
Social media has made it easy for users to find content that is relevant to their needs. This is great for brands because it means that users are more likely to choose to buy products from those companies. They are also more likely to share those posts online. This gives social media sites a higher ranking in search engines, as these sites are more popular than those that don't rank highly. So what can this mean for you?
If your business isn't already using social media as part of your marketing strategy, it's time to start. There are two reasons for this. 
First, social media has moved beyond being just a fad or trend. People use it for communication and commerce daily, so it is now necessary. The second reason is that you're missing out. You're losing potential customers and opportunities if you are not currently using social media to communicate with your customers.
Let's take a look at some of the ways that social media can help you.
Social media can help you get your name out there. This is especially true if you are new to the game. Your potential customers can learn about you through social media sites, and they will be able to connect with you, ask questions, and find your website.
Social media sites are great for building customer relationships. Not only can you build your brand and increase the number of people who know who you are, but you can also get feedback from customers about what you're doing right and where you can improve.
You can still stay in touch even if you can't meet your current customers in person. This means responding to comments and questions and sharing news and events on your social media.
Social media helps you connect with customers, but it can also help you get more people to follow your brand and become a fan of your business. As people share your updates, you'll be able to grow your fan base.
Promote Your New Content
We have many articles on how to get more readers for your site. But if you want to promote your content, you need to promote your content online first. You can use different methods to promote your content online.
Here, we'll provide you with a brief description of each method.
Social bookmarking sites
Social bookmarking websites are the best way to promote your content online. There are hundreds of social bookmarking websites.
It would be best if you tried all of them. All the social bookmarking websites work differently. Some work for one type of content, while others work for another.
For example, some social bookmarking sites work for videos, some work for articles, and some work for images.
The most important thing you need to do is to learn how each social bookmarking website works. If you don't know how to do it, you should hire a freelancer who knows how to use these websites.
Social media
Social media marketing is the most effective method to promote your content online. You can use Facebook, Twitter, Instagram, Pinterest, LinkedIn, YouTube, etc.
To promote your content using social media, you need to write a description of your post. Then, you can post your post on various social networks.
Also, you need to post regularly. Once you post your content, you should schedule it to appear on the social network.
RSS feed
RSS (Really Simple Syndication) is a way to get new content automatically. There are different RSS feed reader websites.
The most popular RSS reader is Feedly. When you log into the website, you can see your RSS feed. You can add new RSS feeds to the website.
Once you subscribe to a new RSS feed, the content will automatically appear on your homepage.
Email marketing
Email marketing is a great way to promote your content online. You can use email marketing to promote your content.
This includes sending emails, newsletters, and promotional emails. People receiving emails from you are more likely to remember you.
Paid advertisements
Paid advertisements are another way to promote your content online. You can use paid advertisements to promote your content.
When you use paid advertisements, you should select the right audience. You can use paid advertisements to promote your blog posts, videos or any other type of content.
Conclusion
In SEO, it's not always about content quality. We often get caught up thinking we need to focus on high-quality, keyword-rich content to rank well in search results. But it's not the quantity of content that counts. 
Google's algorithm doesn't care whether you have 100 or 1,000 posts per day. It only cares about the quality of that content. 
If you don't have fresh content and SEO-optimised pages, you're missing out on a significant opportunity to improve your search engine rankings and attract more traffic to your website. Using the right tools, you can automatically generate quality, keyword-rich content automatically and quickly and rank your website faster.
Sign up for the newsletter to learn more about the latest trends and fresh content for SEO.