How to do Online Reputation Management Without Hiring a PR Firm
Most online reputation management companies charge high rates to protect your brand online.
Have you ever wanted to do online reputation management without hiring a PR firm? With new content marketing tools, this is becoming easier and easier to do. As someone who has spent years doing online reputation management, I'm here to tell you that it can be done. But it is not for the faint of heart.
If you don't have much time to dedicate to managing your online reputation, you're in luck! There are many tools out there that can help you manage your online reputation in a much more efficient manner. This post will help you learn how to do online reputation management without hiring a PR firm.
Every day I receive emails from clients asking me to perform online reputation management. These clients want me to use the same old PR firms who charge them hundreds of dollars per month to do nothing for them.
What is Online Reputation Management?
Online Reputation Management (ORM) is the process of monitoring, managing and reporting a brand's or company's reputation online. The online world is a dynamic place where people always seek access to information.
A search for any subject on the Internet yields millions of hits on many sites. People can be highly vocal and rate, review and comment on your business, services, products or anything else on the web. This can be highly damaging to your business and your image, but by implementing ORM practices, you can stop the damage before it starts.
The best way to deal with this is to educate your customers about the importance of an online reputation. In addition to educating your customers, you need to monitor and report on the websites created against you. This will help you identify the sites and individuals creating problems for your business. You will then be able to implement methods to correct the problem and report it to those responsible.
When we say that you need to monitor and report, we mean that you must ensure that the websites you want to protect are monitored for accuracy and malicious activity. This means that your business needs to establish a system in which you can monitor the websites that have been created about your company and respond accordingly. If inappropriate content or material is posted, it must be removed and reported to the responsible parties.
This can be a massive undertaking for any small business owner. Therefore, you should invest in a system allowing you to accomplish all this promptly. This may be one of the most expensive aspects of your marketing plan, but it will be one of the most beneficial to your business.
Why ORM is important
ORM is important because it allows you to keep track of your reputation as it moves through the online world.
You can use it to see what others are saying about you, and you can use it to ensure that you are making the positive changes necessary to keep that reputation positive. If something negative happens, you can use the system to report it to the appropriate parties and to help you determine who has caused the problem.
ORM helps you to ensure that you can control your online reputation. If your reputation is going to be negatively affected, you don't want to find out about it when your customers are calling you up.
Instead, you want to be able to keep track of the information as it comes in and react accordingly. You will also be able to help the people causing the problem. If a customer calls your business and tells you that they are upset because of a review on Google, you can go in and remove the review, respond to the reviewer and explain why they are wrong.
As you can see, ORM is a crucial part of online marketing. It will help you to build up the reputation that you want, it will make it possible for you to make positive changes to it, and it will help you to monitor any negative information that comes along. By making sure that you are aware of what is being said about your business, you will be able to make sure that the reputation of your business remains positive.
If you are interested in how you can make sure that your reputation is always positive, then you need to take a look at the best website reputation management services.
Prevent Negative Reviews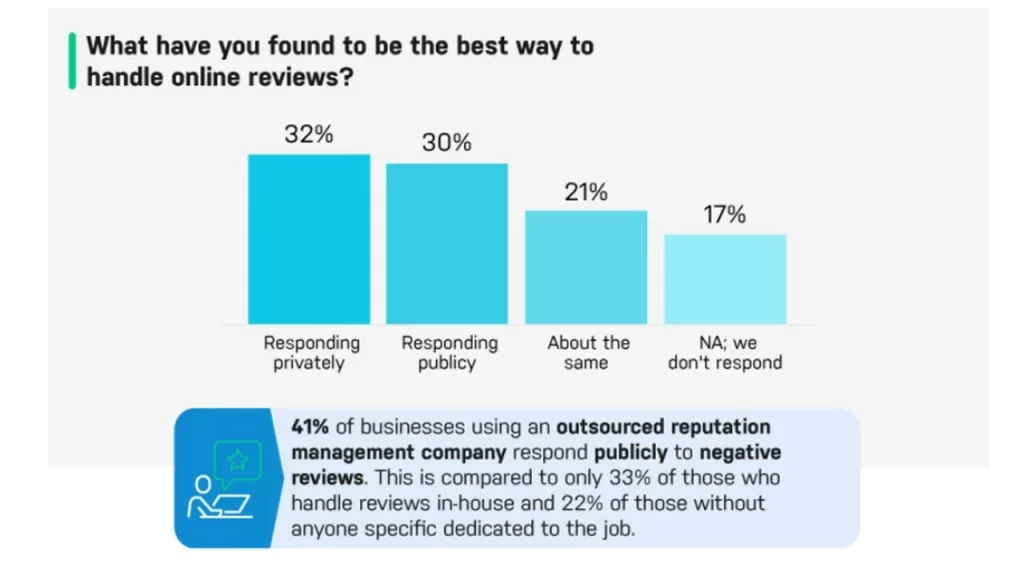 When you search for a service on a website such as Google, many results appear for your query. Among these results, the ones with high positions will appear first. When your business is at the top of the search results, people who search for your services are more likely to click on your link and visit your website. The positive comments and reviews posted by visitors will help you reach a higher position in the search results and thus, increase your sales.
However, what if you have a terrible reputation and people don't like your business? What if they write negative reviews about your business online? If this happens, it will affect your business negatively, and you may lose many sales. Here are some practical ways to handle negative reviews to avoid this problem.
Step 1: Have a Good Reputation
The first thing you should do is to make sure your customers have a good impression of your business. This includes ensuring that your business has good reviews and that you don't have complaints from your customers. For example, if a customer asks for their money back, this will negatively affect your reputation.
Step 2: Delete Negative Reviews
If you received negative reviews, then you need to delete them. Deleting these negative reviews will improve your reputation and make people think better of your business. You can hire someone to do this for you or do it yourself.
Step 3: Contact the Customer
If you want to get in touch with the customer who posted the negative review, you need to email them and ask for an explanation. Ask for proof of their negative comments, and then decide whether or not to cancel their order. In addition, you can also offer an apology for any inconvenience caused. If they still refuse to explain the issue, you can report their complaint to the relevant authority.
Negative reviews affect your reputation and the number of sales you can get. To avoid this problem, you must first ensure that your reputation is good and that your business has a good reputation. If you receive negative reviews, you can contact the customer and ask them for an explanation. You can report their complaint to the relevant authority if they refuse to give one.
Remove Spam
There are many methods available to remove spam from websites. A few years ago, we researched some of these methods to determine which ones are effective. The results were surprising, and we decided to write a step-by-step guide for those who need to remove spam from their website.
What is 'Spam'?
In general, a spam message can be defined as a communication containing content that does not have any relevance to the recipient. For example, a message advertising a product for sale, an email containing a link to download software, a newsletter containing ads for other products, etc.
Spam messages are usually very aggressive and commercial, persuading recipients to buy products or services.
This means that spam messages have very low-quality content, making them easy to recognise and filter.
The most common forms of spam are emails containing advertisements (including pop-up and banner ads) and web pages, which contain unsolicited information or links to other web pages. This type of spam is usually known as "spamming" or "click fraud".
Spam can be considered one of the most annoying types of cyber-attacks. In addition to the annoyance, it also causes a financial loss to individuals and companies. For example, according to estimates, in the United States alone, the economic loss of spam reaches nearly $100 billion per year!
Maintain Positive Social Media Content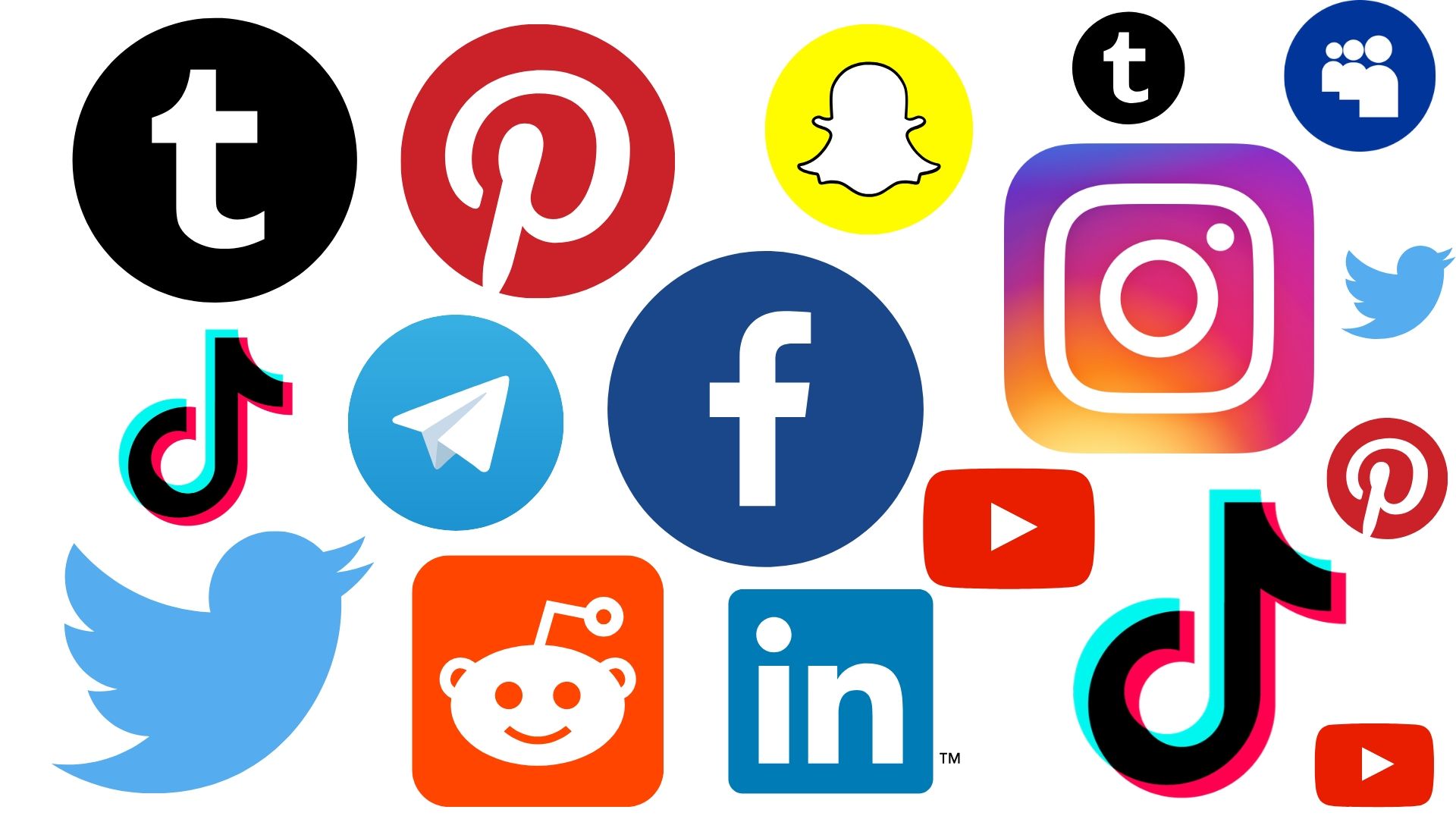 Maintaining positive social media content is vital to building a good image. This is because most people search their friends, colleagues and family members for information about products or services they are looking for. If they see that you have provided positive feedback, they would probably be more likely to use your service or buy your product. It might inspire them to purchase your products/services if they see that your feedback has been positive.
This strategy is also helpful in establishing a relationship with customers. Customers are usually impressed by the positive reviews. For instance, customers will likely respond positively if you provide excellent service. And if you have a great product, they would appreciate your review on social media platforms.
Moreover, you must maintain a favourable social media profile to promote your business on social media platforms. Positive reviews encourage others to share their experience with your business.
Furthermore, you must maintain a good social media profile to improve your online reputation. This includes posting positive feedback, articles and photos, writing reviews, answering customer questions and participating in discussions.
Another advantage of maintaining a good social media profile is that it can help increase the number of followers. The more followers you have, the more your visibility is increased. This increases the chances of selling your products or services.
Monitor Influencers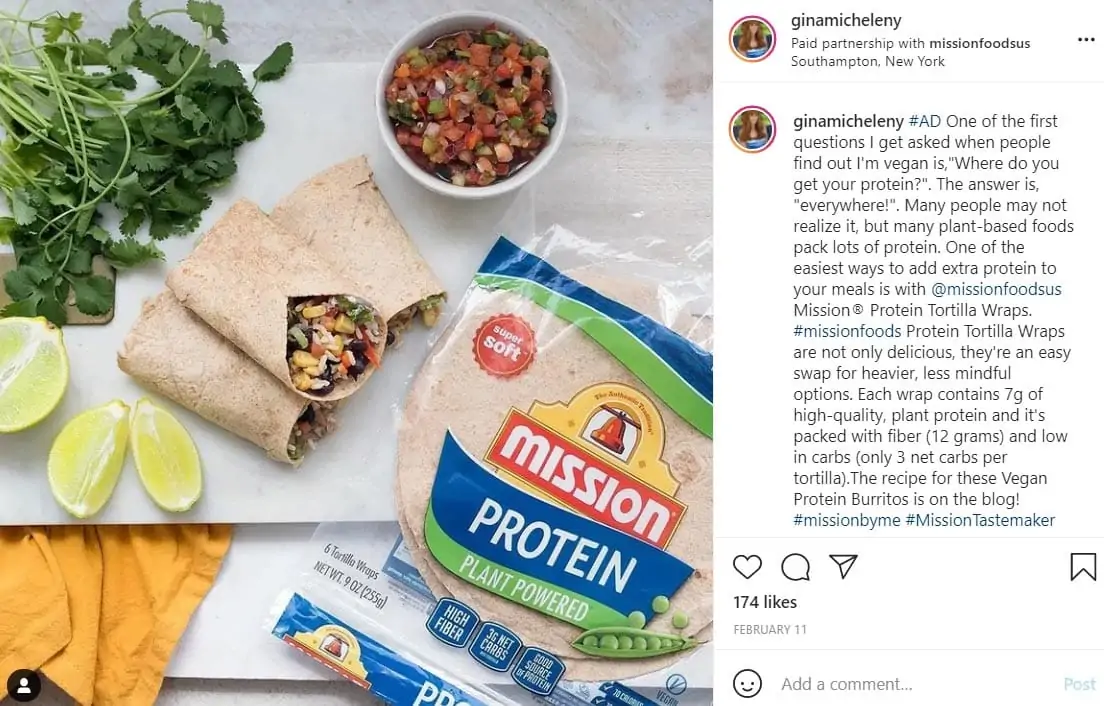 Monitoring and analysing influencer content, such as YouTube videos and social media posts, is a great way to improve online reputation. Many companies use social media to reach potential customers and engage with existing ones. In fact, according to a survey, over one-third of U.S. retailers spend more on social media than traditional advertising.
The most common form of social media marketing is content marketing. This includes creating content on social media channels and sharing it on those channels. However, the quality of your influencer content is just as important as the quantity.
If your content isn't high quality, you risk alienating your audience. And, if you fail to monitor influencer content, it could harm your brand.
The best way to protect your online reputation is by being proactive. This means monitoring influencer content on your website. If you find something problematic, you can contact the influencer directly, ask them to remove the content and inform Google and other search engines.
This doesn't always mean taking down the content. Instead, you can ask the influencer to amend it or even replace it with something else that's more relevant.
If the content continues to appear in Google results, you can report it to Google. This will cause your content to be removed from search results.
Respond to Reviews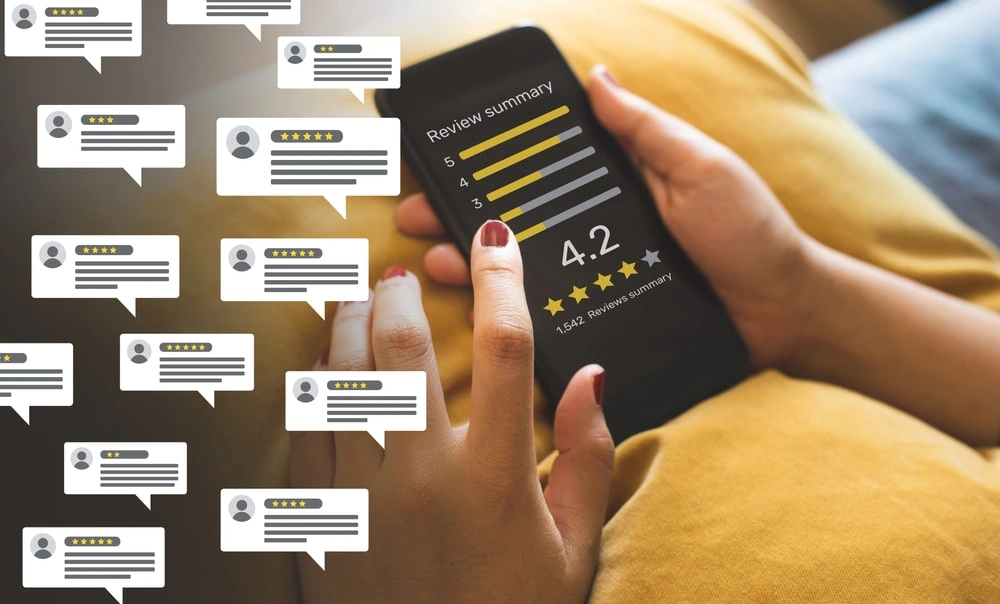 The first step is to determine whether or not you have any negative online comments, reviews and feedback. This is not always easy because there are times when we may not discover these items until well after they're posted.
If you find out that you have negative comments, reviews and feedback about your company, you should respond within two days of receiving them. You must respond to the review or comment as soon as possible. This is because once the review or comment has been posted, it becomes much harder to delete the comment and respond.
To get your business listed on websites like Google My Business, Yelp, and Yahoo Local, it is vital to respond to negative comments, reviews and feedback. If you don't respond to negative comments, reviews and feedback, your business won't appear on these websites.
Once you have determined that you need to respond to negative comments, reviews and feedback, you should take the following steps:
Address the reviewer's concerns. If the review or comment is about your product or service, you should address the issue raised in the review or comment. For example, if the comment stated that the item you sell is faulty, you could offer to refund the customer's money. You can also let the reviewer know you will consider the issue when working on future orders.
Respond to the reviewer. In some cases, it may be necessary to respond to the reviewer to explain why the issue is not being addressed. For example, if the reviewer claims that the item you sell is faulty, you can explain why it is not faulty and why you offer to refund the customer's money.
Make sure you provide a resolution to the problem. When addressing the issues in the review or comment, ensure that you provide a solution for the reviewer. If the reviewer requests that you remove the review or comment, you should remove the review or comment.
Respond to Negative Press Coverage
Your business is under media coverage, and negative reviews about your company are posted on social networks like Facebook, Twitter, etc.
As soon as you know the news, you start thinking about what you should do. For example, if you are a dentist and receive negative reviews about your office because of poor hygiene or lack of sterilisation of instruments.
To make your business reputation good, you should know that your reputation is your best asset. So, you need to pay attention to it.
Here, we'll talk about how you can respond to negative press coverage for online reputation management.
To improve the online reputation of your business, here are some tips you should follow.
1: Don't ignore the negative reviews
Negative reviews about your business may hurt you and your company. It might even lead to losing customers.
Please don't ignore it. You need to contact the customer who has posted the negative review and resolve the problem. It may seem easy, but it is a challenging task because you don't have a personal relationship with the reviewer. Moreover, you cannot ignore it because it can cause more damage than you imagine.
2: Contact the reporter
Most of the time, the reporter of the news article is the one who posts the negative review. So, contacting them directly is essential to remove the negative review. But, if the person doesn't reply to your email, there is no need to worry. Just continue with your business as usual.
Don't get frustrated because it happens. Sometimes, people are busy, and they don't reply. It is ok. Don't lose hope.
3: Get back to the reporter
If you don't reply to the reporter, they will keep posting negative reviews about your company. It is a bad idea. So, you need to send another email to the reporter telling them that you've received their email and would like to respond to their concerns.
This way, you will get the chance to remove the negative review. The reporter may feel guilty after reading your response, and they will remove the negative review. So, it is a win-win situation.
Conclusion
You must choose the correct method to start your online reputation management. Knowing online reputation management isn't just about cleaning up your online presence is critical. It's about understanding who is saying what about you online and taking action to counteract negative comments and feedback.
An effective online reputation management strategy requires proactive outreach and timely responses to positive and negative reviews, messages, and comments posted by your customers and potential customers.
You can avoid a bad reputation when you take the time and effort to address customer complaints, concerns, and issues head-on. Read this article and start managing your online reputation today.