Top 6 Pillars of Positive Customer Experience Management
Customers today are very demanding. This had made it difficult for the enterprises to accurately predict and forecast the products they would buy or the experiences that they have or need.
This has customer experience a vital competition metrics that have challenges organisations to revamp their strategies.
Changing demands put pressure on companies to find the right balance between their experience, limited internal resources, and other priorities.
However, one thing is clear: the companies that have established customer-centric policies thrive in the industry.
Customer experience sums up the interactions that customers have with the organisation through their association with that company or brand.
Whether it is subscribing to a service, or purchasing a product or finding a resolution to a query, every interaction between customers and businesses can contribute to customer experience.
Why is Customer Experience Important?
The value of customer experience is undebatable, especially when market trends have already been proven. These customer experience statistics illustrate the same:
86% of the consumers are willing to pay more for an exceptional customer experience.
It takes around 12 positive customer experiences to make up for a single negative experience.
Customer is four times likely to turn to a competitor due to service-relation problems than price or product-related problems.
62% of the consumers readily share their bad experiences, while 72% share the excellent experience.
Employees of organisations with customer experience management policies are 1.5 times more engaged than those who lack customer experience.
Here are the key benefits of ensuring customer experience that drives these trends:
1 – Higher customer lifetime value
Studies show that odds of making a sale on an existing customer often exceed 60-70%, while companies are only 5-20% likely to sell to a customer.
Customer lifetime value is the total amount of money a customer spends on products and services of a business throughout the lifetime of association.
Having precise data on these numbers allows brands to forecast their investments in retaining customers versus acquiring new ones. However, having a focus on client experience help them tailor strategies to increase the number.
Repeat businesses not just represents customer loyalty but also brings opportunities in terms of referrals.
It also highlights the quality of the company's services, and there is likely to be influenced by multiple interactions that a person has with the company.
Companies roll out reward programs, ensure seamless communication with the customers, and ensure round-the-clock support to boost conversions. And, of course, higher conversions imply more revenue.
2 – Reduced customer churn
Businesses that observe higher customer lifetime value by offering good customer experience management programs also enjoy churn or customer turnover benefits.
Acquiring new customers is costlier than retaining them. Therefore, by optimising resource utilisation to create happy customers, organisations can engage customers for longer.
Companies can leverage regular touchpoints such as frequent phone calls, email updates, or customer appreciation events and sales to engage with customers and stay on top of their minds. 
This helps them when customers want to make another purchase or renew a subscription and establish you as a brand that has been carefully taking care of their needs over time.
3 – Increased brand equity
A marketing term, brand equity demonstrates the brand's value in the customer's eyes.
It is more inclined towards emotions a customer has when a specific brand comes to their mind.
You can build positive brand equity by delivering on your promises, providing high-quality products and services, and being responsive to them.
Failing to deliver on your promises, disappointing interactions, and public declaration to avoid a brand are examples of decreasing your brand equity.
A company with good brand equity is widespread. It has a pool of customers who would post their positive reviews online, share their experience with others, enable word-of-mouth marketing for you, and participate in customer loyalty programs.
An effective customer experience management plan in action can help create better brand equity and keep negative reviews at bay.
4 – Higher customer retention
Customer retention is another benefit that a great customer experience management program can bring. High customer retention often correlates to higher customer loyalty.
It can be possible that customer doesn't buy from a brand often, but the ability to retain customers is vital to the success of a business.
Companies that offer quick issues resolution keep innovating reward loyalty, stay connected, and express gratitude to the customer to strengthen the positive perception that supports customer experience program.
Customer retention help companies bring in more sales, boost lifetime value and offers an easier way to increase ROI from the initial conversion itself.
5 – Improved crisis management
By implementing effective customer experience management programs, businesses are also gearing up against any potential crisis.
A lousy PR, product recall or inability to meet simple service requests and under-delivering can tarnish business reputation with negative customer experience.
When customers trust a company to stay anytime they need it; they are more likely to engage with the brand directly.
Brands with effective customer experience management programs can keep themselves secure from customer outrage and negative reviews.
Even with a short-term setback, companies willing to stand up and admit their mistakes earn customers' trust.
Brands need to respond to customer reviews and negative experiences with the right strategy to ensure their customers are retained.
6 – Reduced costs of service and marketing
Customer-centric approaches help brands build better strategies and forecast better.
This eliminates much guesswork related to customers' requirements.
Customer experience management enables CX teams to look at the customers in their light, determine what products they would need in the future and what they are more likely to purchase next, garner insights through sales funnels and understand what could make a customer unhappy.
Teams can use this data to stay proactive and potentially anticipate the needs of the customer.
7 – Better customer engagement
An effective customer experience management program requires brands to take an omnichannel approach to customer engagement.
CX teams can identify the platforms where their customers are active and interact frequently, that is, social media, email, or phone.
This helps them stay responsive and proactive by frequently reaching out, understanding the need of the hour, and rewarding loyalty.
It will, in turn, keep them on the top of their customer's minds and bring in more conversions.
8 – Brand Advocacy
Brand advocacy describes the actions that people who love your brand take to support your organisation by promoting your products and services, thereby helping you attract more customers and prospects.
A satisfied customer is one of the most valuable resources for your organisation. To ensure this, check for the net promoter score (NPS).
By gauging feedback, you can identify the customers who are more likely to promote your products and services to others.
You can even request your customers to leave their review comments and testimonials on various online channels.
In a world where 80% of the consumers make purchase decisions based on reviews, these reviews can go a long way to help you out.
What is, are the Pillars of Positive Customer Experience?
1 – Focus on the Customer
It can happen that business leaders can sometimes focus too closely on the operations side of the organisation, and customer experience can shift low on the priority list.
However, regardless that a decision is client-facing or not, every decision that a business makes should be tailored to bring the best customer experience.
For instance, even if the strategies like workforce management and workforce optimisation aim at improving operations and the company's bottom-line, they should ultimately be tailored to ensure the best customer experience.
If these strategies are not appropriately implemented or integrated with existing processes, they'll lack the objective.
Businesses should measure the success of new initiatives like technical programs, process strategies, and business policies should find a way to collect customers' feedback on the same.
Utilise CSAT Score, customer surveys, speech analytics, and sentiment analysis to determine how your customers feel and make changes accordingly.
2 – Understand the Full Customer Journey
Every purchase can deliver vital insights into a buyer's journey right from their first interaction to the final delivery of the product and services.
Additionally, each touchpoint, including purchase history to the account information and even existing or past interactions, can give a wealth of information.
However, this information may not be necessarily easy to access or understand, incredibly if it is siloed in various departments or across multiple systems and communication channels.
To exceed expectations and enhance the customer experience, agents need a comprehensive view of their customers' preferences and complete journeys.
By integrating all the customer data across the organisation with the help of cutting-edge SaaS solutions, CRMs, and database platforms, support teams can have better visibility into their unique needs.
Therefore, contribute better toward creating a customer-centric program.
3 – Operationalise the Journey
As already states, gaining comprehensive visibility into the customer data is essential.
However, this can render virtually useless without the right communication system in place.
Establishing an omnichannel customer care strategy that enables agents to utilise various communication channels like voice, email, and chat more effectively.
They can also store and access customer data from a single platform and fulfil an essential step to operationalising the customer journey.
With immediate access to client details, agents can easily find the information handy when interacting with the customers and responding to their inquiries with the most up-to-date information.
4 – Empower Every Individual Employee
Today, the information and technology mix is essential to delivering a great customer experience.
However, if businesses are incapable of offering the right tools and guidance to their employees, it is challenging for businesses to engage their employees.
Organisations must deploy best-in-class technologies, set up expectations clearly, and offer actionable guidance backed by data to ensure reps are operating seamlessly at their peak performance.
5 – Relationship management
Relationship management is another crucial pillar of customer experience management. Customers are the king, as we say, and you must make them feel that way.
Reward them occasionally and celebrate their milestones. This can prove to be adequate to build a great relationship with your customers.
For example, you can offer your customers more features once they have completed a one-year journey with you.
Reach out to them and wish on birthdays, festivals, anniversaries and be a part of their life. This will build the bond and establish you as a brand that cares, and it goes a long run to bring conversions.
6 – CX Touchpoints and Journey Management
All the organisations should aim at building loyalty-creating experiences with the customers whenever possible.
It is crucial to measure instances where customer experiences occur: once the purchase is made, after service visit, through contact centres, across the internet, or anywhere in the customer journey.
Once you have measured these parameters, you can identify the right actions.
Go cross-channel if needed; it generally doesn't matter where your customers find you; for them, you are just a company, regardless of the platform.
How to Create a Customer Experience Management Strategy?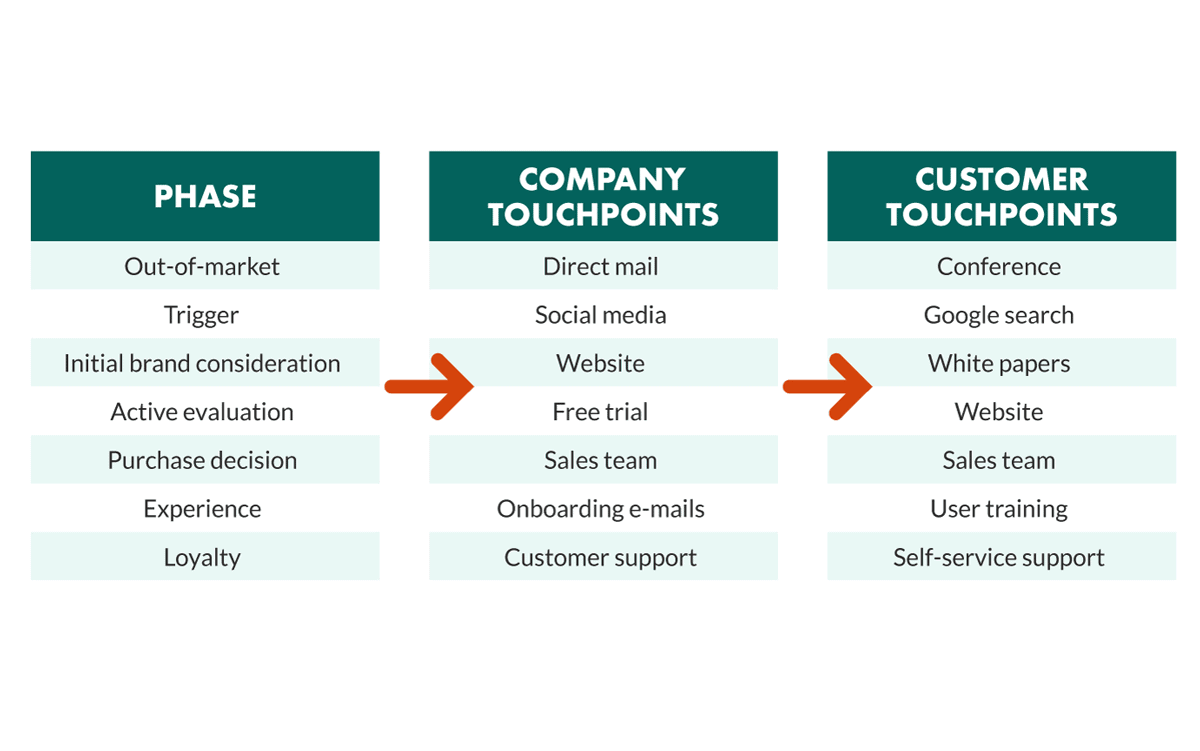 The guidelines to create an effective customer experience management policy are simple:
Understand your customers and their needs
Stay focused on the main goal rather than taking a diversified approach
Listen to your customers across the channels
Make things more accessible and allow them to interact with your brand in a fun way
Improve customer support
Use technology as an aid
Allow your customers to choose
Personalise the interaction
Make customer experience part of the company culture
Measure your results and keep changing based on priorities and outcomes
Engage Your Customers with Strong Experience at Every Point in their Journey
Customers are prioritising customer experience above price points and product quality. The brands that lack a full-fledged customer experience management strategy are natural to lag.
But understanding customer experience management at the core and carefully working on the key pillars can easily flourish while keeping their customers happy and satisfied.
Author Bio: Pooja Choudhary is an experienced digital marketer at Matellio with a love and passion for digital marketing. She enjoys implementing various writing styles and techniques. She is a graduate in Information Technology, which gives her a broad understanding of various tech tools and platforms.