Social Media Marketing Spend: How To Bring Down Wastage
Poor digital ads implementation, inaccurate marketing materials, and the wrong target audience are reasons social media marketing spend gets a bad name. And it's not limited to the ad wastage alone.
It impacts the bottom line, causing a poor customer experience and an inaccurate representation of why social media spend is a waste of time.
If you have worked in the manufacturing sector, you may have come across the term Muda.
Muda is actions that don't directly provide value to a business or are otherwise termed 'wasteful' activities.
Many activities don't necessarily add value but don't fall under the wasteful category like safety equipment in a business – not adding immediate value, but you cannot disregard it either.
When we turn our attention to social media spending, plenty of activities may come under Muda. It could be running after the next big trend, chasing vanity metrics, or hoping for content virality.
While these may be noteworthy in some form, they can drain your resources quickly before you cover your costs.
Before we start looking at the right way to focus on social media marketing spend, let's check what is categorised as waste in social marketing spend and if you are making any of these mistakes.
What is Categorised as Waste in Social Marketing Spend?
No defined metrics: As a small business owner, you have probably been advised to create better social network content than your competitors, imitate their viral content, and chase vague user metrics.
But these may not be the right choice, especially when you don't have defined metrics to track or understand how these metrics add value to your business and move the needle.
Weak Marketing Models: It's often a wise step to follow what's proven to work. However, not all traditional marketing models might work to reduce social marketing spend. Some often result in more waste in social marketing spend than the others.
No Clear ROI: Relying on gut feel for your social media content may backfire. You might go with popular strategies or probably pick what feels best. But without a clear conversion goal on your ROI, your social marketing spend is going to look a bit scattered, lacking revenue.
Lack of clarity on the results is an underlying reason many businesses falter regarding social media advertising spend.
Causes of Ad-Waste in Social Marketing Spend
Lack of Uniformity in Planning
One social media strategy could be being present on all social media platforms, posting, and getting some momentum at all places. Unless you have a large team interacting with your prospects on all platforms, you're spreading yourself thin.
It means you're not engaging in meaningful conversations with your prospects and focusing where it matters most.
Another outcome of lack of planning is finding it challenging to validate the investment. In software development, you're probably only looking at your minimum viable product (MVP) and the traction it receives.
On the other hand, if you are in a service industry, focusing on listening to your customers online is the best place to start planning and work it backwards to create a uniform planning strategy.
Poor Messaging
Even if you are a casual social media user, you can't help but notice the jaw-dropping images that entice you to purchase the product. But that's not the only thing your reader looks at before making a purchase.
Your message needs to address their pain points and how your product solves this problem. Without standing in your customer's shoes, you're shooting in the dark with what might click with them.
Another reason why poor messaging leads to wastage in social media is because it does not pique curiosity, lacks a strong storyline that connects with your audience and can be a repetition of what your competitors are doing.
Reputation Management
Creating brand awareness is an overlooked aspect. While social media gives a voice to your brand, it also empowers your customers.
Unless your message is streamlined to convey social media branding consistently and across all your channels, you're probably leaving it open for your customers to interpret your brand.
It also means your business is exposed to negative reviews, backlash, or dissent that may prove to be costly for your business.
Are you making these 3 mistakes in your Social Media Marketing Spend?
Poor targeting: Often, customers have their preference for watching ads. Improper placement of ads or not targeting the right customer communities could lead to wastage in your ad spend and a lack of consumer interaction with your brand.
Poor targeting also occurs when your brand has a large audience, but lack of frequency may restrict the visibility to the audience, thereby limiting the ad exposure.
Let's suppose that you have not segmented your audience sufficiently. In that case, you could be spending quite a bit of your social media budget on talking to the wrong audience, often leading to miserable results.
Ignoring ad-blocking: With an emphasis on creating a great user experience, ad blocking is becoming a hindrance for marketers.
The impact is severe when substantial budgets are allocated, and users prefer to bypass the ad. A way to skip this is to create relevant and targeted ads to the right audience, thus, avoiding such situations.
Focus on consumer engagement and their interaction to create value by going deep into what they think about your brand.
Highlight how your brand intersects with their needs, whether it solves significant hurdles, and how it can seamlessly integrate with consumers' lives, so they become engaged with your brand.
Nailing this piece is vital to create noteworthy ads that don't get blocked by your potential viewers.
Not mapping customer journey: Customer journey mapping might be a significant part of your marketing goal. But if you skipped this for social media, then it's one step you need to retrace.
With customer journey mapping, your content is positioned to create better experiences at each stage. It also means you're driving targeted results by positioning your products or services in a meaningful way that meets your customer's goals.
Because your customers now perceive your products as a solution to their needs, your team is empowered to serve them without being overbearing or enforcing sales calls on customers.
Social Media Marketing Spend – How to do it Right
There is an unending list of the right ways to target social media followers. But if you are strapped for time, you may want a quick checklist to jump in and execute quickly.
1. Create Unique Brand Identity
Creating a unique brand identity can set you apart from others in your space. It gives an edge with a unique brand personality, great logo, and brand colours. Of course, consistency can make it easy for your brand to create a long-lasting and favourable perception.
However, if you have limited resources and cannot post consistently on social media, focus on your user's pain points to start with to create an engaged audience.
2. Connect with other like-minded people in your industry
Once you invest time creating a unique identity, people in your industry will reach out to share ideas, collaborate and explore new avenues.
By sharing innovations or new techniques in your business, you bring sufficient attention and traffic to your business. It also positions your business as an authority that attracts the right people to work with you.
3. Create value-driven posts
Social media can be a goldmine of resources for your customers if you share things beyond your business. It can be valuable resources from popular sources, uplifting team or client stories, holiday posts that can help your audience, and memes relevant to your business.
Coca-Cola does a fantastic job weaving in athletes' stories and feeding into the Olympic games' excitement while interacting with their followers.
Most importantly, creating engaging content that prompts users to interact with your brand ensures that social media followers keep coming back.
4. Make it fun
Your readers on the other side of the post are real people who crave human interactions. If you are looking to connect with users who value your brand for the long haul, then take a look at this IKEA campaign.
IKEA is a brand that needs no introduction. Their campaign recreating famous living rooms from popular series like Stranger Things, Friends, and The Simpsons gave their fans an instant reason to interact and create a bond. The easy to find images online helped users to reply with fun answers.
Do customers care about your branding?
Once users land on your social media accounts, they may or may not engage with your brand, depending on the first impression.
That's where branding can help you in easy brand recall. It's this perception that allows your users to pick you over the competitors.
Of course, pricing and other factors also come into play. But before that, your branding can send out great vibes to people who want to connect and know your brand better.
Know, like, and trust factors play an essential role in getting loyal social media followers who look up to you. Getting these small details right can set you up to create targeted KPIs for your social media strategy.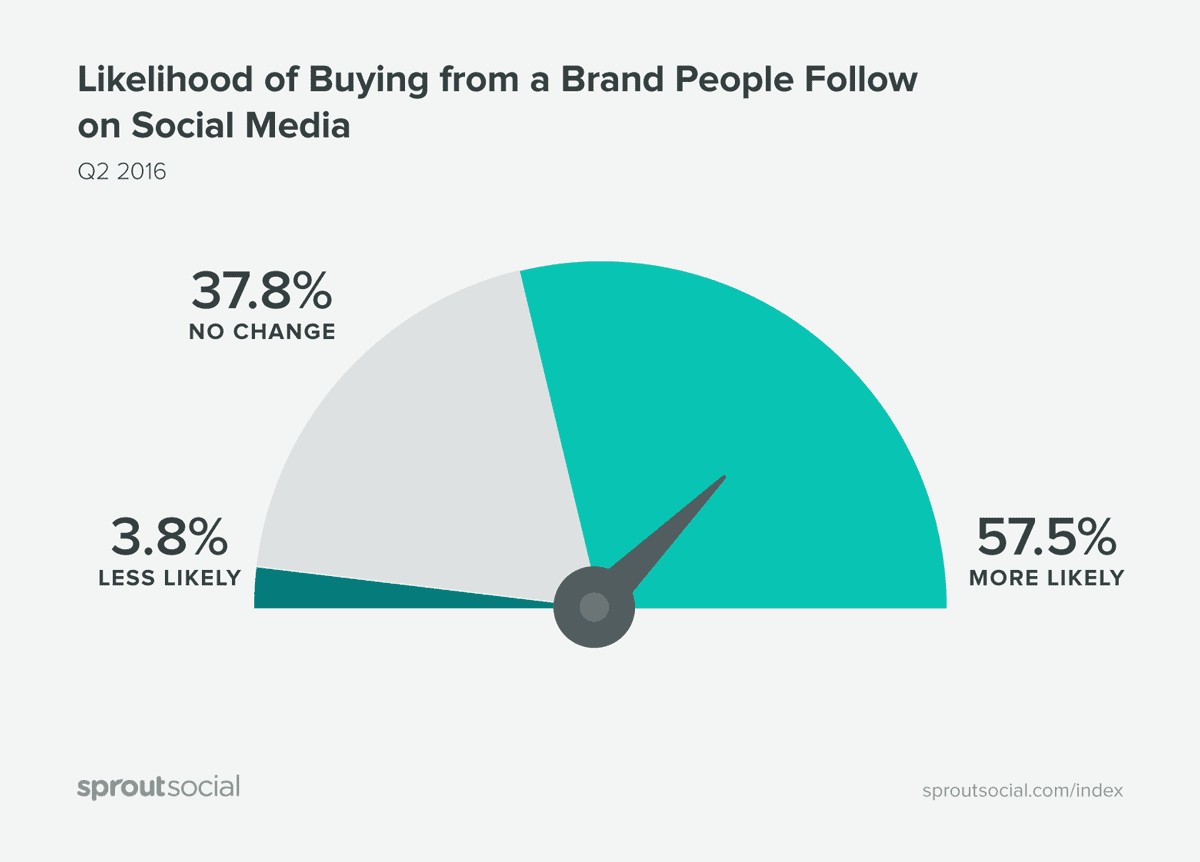 Prepare a Targeted KPI
Have you set clear KPIs and monitor them on your marketing dashboard? This is a good move since it can keep you and your team aligned to the end goal. It could be about picking one KPI to follow through.
Pick one, whether free trial signups, getting subscribers to your newsletters, promoting a sale, or launching a new product. Focusing on one primary goal makes it easy to calculate the customer's LTV (Lifetime Value).
With the CLTV of a customer, you keep track of how much you spend to acquire customers, thereby allowing you to control CAC (Customer Acquisition Costs).
In simple terms, you need to have a higher LTV to lower CAC. Engaging content can position your social channel as an authority, thereby attracting the right traffic.
Over time, tracking percentage signups to your paid product or service can give you a fair idea if your CAC is letting you break even or causing wastage in your social media spend.
Any number that drops below your break-even is a clear indication of exceeding your ceiling price. It is a red flag to stop and reevaluate your social media strategy.
Ways to Improve Social Media ROI
While trying different social media strategies, it's wise to track conversions versus expenditure to minimise your investment and get maximum returns.
1. Content Curation: If you're stretched for resources, doubling up on your content with content curation can be a time saver. Filling your social media feed with varied content allows your readers to experience different perspectives on the same topic. It could be curating newsletters, social media posts, or blog posts of other brands that are both relevant and high-quality.
2. Less Expensive Tools: If providing high-quality content is your priority without cutting corners, go for less expensive tools that can reduce your content production costs. And if video creation is on your wishlist, then go for royalty-free videos whenever possible. 
3. Third-Party Tools: Access to high quality and less expensive tools can be a great source to fill your content feed. As an agency owner, use third-party tools to create impressive previews and MVPs that you can showcase on social media. It is cheaper and quicker to produce them while giving your followers a good idea of your offerings.
Conclusion
It's no secret that social media strategy can be confusing to most business owners. However, by focusing on identifying your strategic loopholes and avoiding the often-repeated mistakes on social media, you can save a lot of time and money.
Targeting the right set of users in your marketing funnel can set the stage to position your brand as an authority, build a following of loyal fans and segment the customers.
When your KPIs are beyond vague numbers and have focused metrics that you can follow through with easy-to-use free or less expensive tools, you end up with less wastage in your social media marketing spend.