TikTok Live Streaming: How to Go Live on TikTok
TikTok has taken the social media world by storm with over 1 billion active users, and our fascination for it doesn't seem to end. However, with the introduction of the TikTok Live Streams feature, we are now entering a whole new dimension of the TikTok experience. Live Streaming on TikTok is a great way to engage with your followers, get feedback, and grow your community.
But going live can be intimidating if you're unfamiliar with the platform and how it works. That's why we've put together this ultimate guide to going live on TikTok – a step-by-step guide that takes you through everything from getting set up to creating content that will keep viewers engaged.
So, let's start and discover what it takes to make it happen!
What are TikTok Live streams?
TikTok Live streams are an interactive feature on TikTok that allows users to live broadcast themselves while interacting with viewers in real time. Content creators can connect with their fans, answer questions, and perform live through these streams. Viewers can comment and engage with their favourite creators, creating a uniquely immersive experience.
Regular video content creates a sense of detachment between the creator and the audience, even if the creator interacts with comments and questions. With live streaming, there is no time to think about what to say next, which makes it feel more authentic.

Matthew Ramirez, a serial entrepreneur and investor.
Importance of going live on TikTok
Going live on TikTok can be the key to unlocking a whole new world of engagement, allowing for more significant interaction with your audience and more potential for viral success. TikTok live streaming offers many benefits for creators and businesses, such as:
Building A Deeper Connection With Your Audience:
TikTok live streams offer creators an excellent opportunity to connect with their audience on a deeper level than a traditional video or ad. Among those who watch TikTok LIVE, 33% consider the app their primary choice for engaging with brands.
Through interactive Q&As and live demonstrations, creators can answer customer questions and showcase their human side, just like Loren Gray did.
Loren Gray, a famous TikTok influencer with 54 million followers, often goes live to chat with her viewers and answer their questions, giving them a rare glimpse into her life outside of TikTok.
This level of engagement can help solidify relationships with existing customers and turn them into brand advocates.
Increase your content reach:
Going live on TikTok boosts algorithms and puts your brand or account into the discovery tab so new people can find it more accessible.
Rachel Macfarlane, Content Marketing Strategist at Redfox Visual, says,
As opposed to making simple videos that may get lost in the sea of posts competing for attention, live streams get pushed out constantly during the broadcast, which brings in more views and potentially new followers.
Creating More Engaging Content:
Viewers tend to watch live videos longer and are more engaged with them than regular videos. This makes sense because you can stream for as long as 60 minutes on TikTok, and your followers would not want to miss anything happening in real-time. So, to create content that will keep people hooked, going live is a great option.
You can also effectively use TikTok live streaming for marketing purposes by creating engaging and interactive content that aligns with your brand and resonates with your audience.
For example, if you're a clothing brand, you could host a live stream featuring a fashion show, or if you're a makeup brand, you could host a live stream featuring makeup tutorials.
Earn money through your TikTok Account:
Collecting TikTok gifts during a live stream is one way creators can monetise their content and earn a living on the platform.
TikTok Gifts are virtual gifts that users can purchase with real money and send to their favourite creators during live streams as a form of appreciation or support. Creators can exchange these gifts for real money (the exchange rate isn't great now).
The only condition to become eligible to collect virtual gifts during a TikTok livestream is that you have to be at least 18 years old and be a part of the Creator Next Community.
Also Read: TikTok for Business: How to Market Your Brand On TikTok
Requirements for going Live on TikTok
Before you go live on TikTok, make sure you have the following:
You must be at least 16 years old and possess a valid ID to verify your identity and prevent minors from accessing inappropriate content.
Make sure you have a solid and stable internet connection. You don't want your live stream to keep buffering or freezing.
Depending on your device and connection, you may also need to download a particular app or plugin before you can start streaming.
Ensure you have good lighting so your viewers can see you clearly and preferably from a straight-on angle rather than being tilted up or down.
Avoid all background noises and stay close to the microphone to ensure clear audio.
Ensure your background is clean and organised; no one wants to see a messy room while you stream.
How many followers do you need to go live on TikTok?
To go live on TikTok, you need a minimum of 1000 followers.
Once you hit 1,000 followers, TikTok lets you live stream to your audience. Taking advantage of this as soon as you hit 1K followers is essential because TikTok will prioritise your live stream and show your content to more potential followers. All brands, creators, and marketers looking to expand their reach should use this feature.

Ashley R. Cummings, freelance marketing writer and CMO of Reading With RIK
However, it's not just about the numbers – you must be active on the app and have a strong profile with engaging content.
Understand Your Audience And Choose A Niche:
Knowing who you want to reach with your content will help you determine what content to post, where, and how often. Once you've identified your target audience, it's time to choose a niche. What topics are you passionate about? What do you have expertise in? Choose something that you can commit to posting about regularly.
If you're still having trouble narrowing down your focus, consider what videos perform well within your target audience. What topics are trending? What kind of content is getting the most engagement? Start by creating content around these topics and see how it performs.
Remember, quality is always better than quantity when it comes to content. If you can consistently produce high-quality videos that offer value or entertainment to your target audience, you'll quickly find yourself with a loyal following on TikTok.
Hashtags are a great way to get your videos seen by more people. When you use relevant hashtags, your videos will appear in the feed of users searching for those terms.
To find popular hashtags:
Simply do a search on TikTok for your keyword or topic of interest. You'll see a list of all the most popular hashtags related to that topic.
Once you've found some relevant hashtags, use them in your content.
Use them sparingly and only when they truly fit with your content – otherwise, you'll come across as spammy.
You can also participate in hashtag challenges, a great way to gain exposure and connect with other users.
Promote your account off of TikTok:
If you have other social media accounts (Facebook, Instagram, Twitter, etc.), let your followers know you're on TikTok too!
Also, share your favourite TikTok videos on your other social media platforms – this will help introduce your non-TikTok friends and followers to your content and may encourage them to follow you on TikTok.
Follow trending topics:
This is a no-brainer, but it's worth reiterating – if you want to get more followers, you need to be active on the platform and post relevant and engaging content for your target audience.
Following trends will help you do that. Use the search function again to find videos trending in your chosen categories. For example, if there is a trending hashtag related to your industry, use it in your videos. This will help you get more views and potential followers.
Engage with other users' content:
When engaging with other users' content on TikTok, you can do a few things to ensure you get the most out of the experience. Leave comments, duet with them, and share videos you enjoy watching.
This will get you on their radar and help you display your personality to potential new followers.
So, if you're serious about going live on TikTok, ensure you're doing the work to attract and keep your audience's attention.
How to go live on TikTok: A Step-by-Step Guide
You might wonder how to go live if you're new to TikTok. It's a pretty simple process! Here's a step-by-step guide on how to go live on TikTok:
1. Open the TikTok app and log in if necessary:
Open the TikTok App and Log in to your account.
If you don't already have a TikTok account, you can create one for free. Download the app and sign up with your email address or phone number.
2. Tap on the "+" icon to create a new video.
Once you have the TikTok app open on your mobile device, tap on the "+" icon in the bottom centre of the screen. This will open up the "Create" menu.
3. Select "Live" from the list of options.
From the "Create" menu, select "Live." This will take you to the live-streaming interface. Allow TikTok to access your microphone and camera when prompted.
Next, you'll need to choose whether you want to go live with or without audio. If you select "No Audio," your live video will be muted for all viewers.
4. Give your live stream a title
Titles are essential for giving your audience an idea of what to expect from your livestream. Keep it short, descriptive, and catchy so that viewers will want to tune in.
5. Hit "Go Live" to start broadcasting
When you're ready to start broadcasting, hit "Go Live." The app will do a countdown from 3, and you'll be live in no time!
6. Access' Settings and Features' during live streaming
There are many filters and effects that you can apply to your livestream to make it more visually appealing. To access these, tap on the three dots at the bottom right corner of the screen while you are live. From there, you can browse the available options and select the ones you want to use.
Some popular filters and effects include flipping the camera, enabling or disabling comments, inviting up to 20 moderators, sharing your live stream, and performing many other actions.
Experiment with combinations to find what works best for you and your audience!
7. Tap on the "Stop Live Video" to end your livestream
When you're done with your live video, tap the "Stop Live Video" button at the top left corner of the screen to end the broadcast. Your video will then be saved to your camera roll and shared to other social media platforms or TikTok.
How to go live on TikTok without 1,000 followers
The most important thing you need before going live is 1,000 followers. Specific "hacks" allowed you to stream without reaching the 1k followers mark, but they don't work anymore, and even if there is a random chance that they will, you'll probably get banned in no time, said Yaroslav Melnyk, Co-Founder, CEO at kudos.Tv.
But, since we had to try this, here's the complete process we followed:
Open your Profile and click on the Hamburger Menu from the top right corner.
Navigate to the 'Settings and Privacy' option.
Scroll down and locate the 'Report a problem' under 'Support.'
Under the 'Topic' section, choose 'Live' and then the 'I can't start a live' section, where you will be asked if your problem is resolved. In the 'Is your problem solved,' click 'No.'
After this, 'Fill out a report' mentioning that you have tried a live broadcast but can't do it now.
Submit the report with your message and wait for someone from the TikTok team to contact you.
This hack worked for some people earlier but didn't work out for me. Moreover, I don't even recommend you to try it. Instead, you can buy authentic TikTok followers to build your account's authority and use the LIVE feature.
Tips and Tricks for Going Live on TikTok
Regarding best practices and tips for going live on TikTok, there's almost nothing new, as the "rules of the game" are standard for every streaming platform.
Define your objective:
Successful TikTok live streams require planning and creativity before diving into the broadcast. It's essential to come up with a clear objective for your stream.
Whether you're showcasing a new product, giving a behind-the-scenes look at your creative process, or just sharing some fun moments with your fans, make sure each livestream has a clear purpose. This will help you keep viewers coming back for more.
Plan your structure:
You might be pumped up to hit GO LIVE, but take a step back and think: do I know what I will discuss from start to finish? Create a plan that includes topics of discussion and visuals that will keep viewers engaged throughout your broadcast.
It's also essential to keep your audience in mind when you're live streaming. What kind of content will they be interested in? What do they want to see from you? Remember these things as you plan your livestream to give your audience what they want.
Keep it short, sweet, and to the point: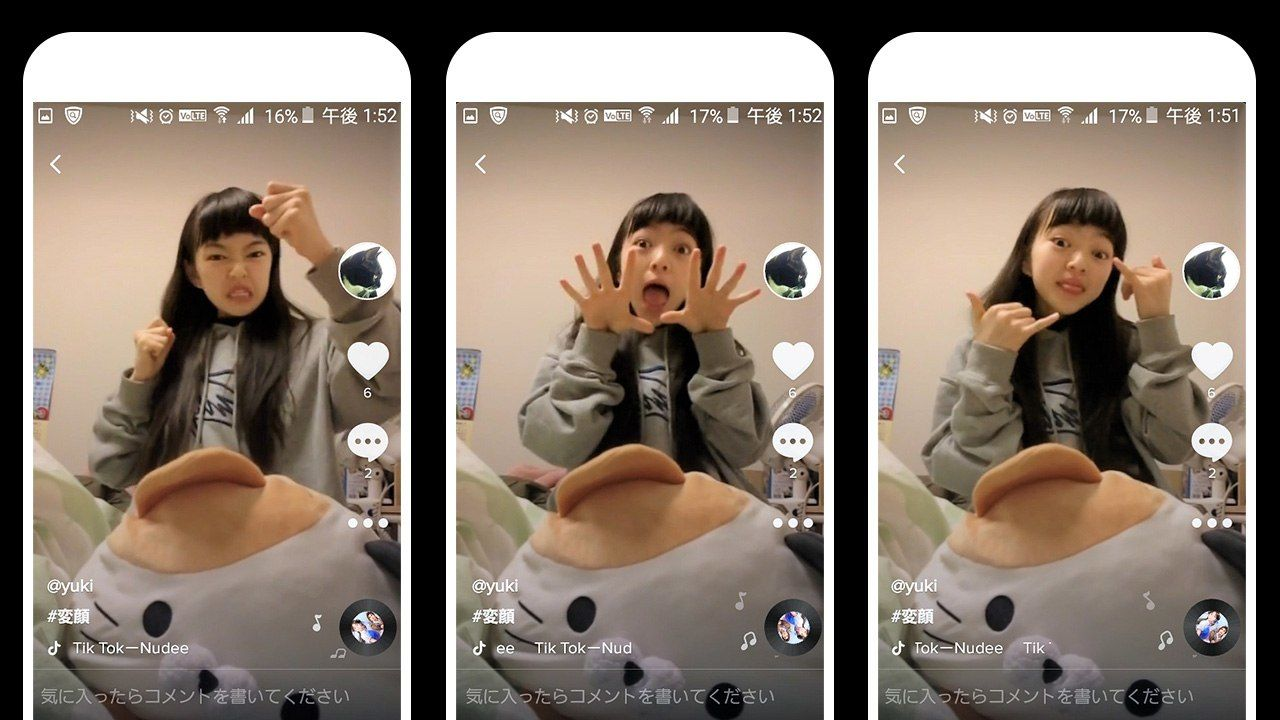 TikTok expects creators to stream their lives for at least 30 minutes so that people can engage with their content for longer. In these 30 minutes, you must connect with your audience and keep them engaged.
Here are some tips to make the most of your livestream:
1. Ask questions and invite viewers to answer in the comments:
When you go live on TikTok, ask questions and invite viewers to answer in the comments. This helps keep the conversation going and allows you to get feedback from your viewers in real-time.
2. Call out viewers by name:
Calling out viewers by name is a great way to make them feel like they're a part of your broadcast. This personal touch will make your viewers feel appreciated, and it will also help to build a rapport with them. It will also boost your likes count without buying TikTok likes, as there are a lot of influencers.
Enter their usernames into the chat box to call out viewers by name. TikTok will then highlight their username so that everyone can see it.
3. Use polls and quizzes:
Polls and quizzes are great ways to increase engagement and get people talking about your brand. Make sure that whatever you choose is relevant to your niche and audience. And don't forget to have fun with it!
Going live means showing your personality and connecting with people; your polls and quizzes reflect that.
Come Up with an Interesting Theme/Concept for Your Livestreams:
If you want to be successful on TikTok, you need to stand out from the rest. One way to do this is by developing exciting themes or concepts for your livestreams. This will make your content more engaging and likely to attract new viewers.
Some ideas for themes or concepts include:
– A day in the life of _____
– _____'s top tips for _____
– How to _____ like a pro
– A behind-the-scenes look at _____
– Q&A with _____ about _____
Be creative and think outside the box – the sky's the limit when streaming themes or concepts on TikTok!
Go live at the right time:
You need to figure out the best time to go live on TikTok so that a maximum number of people can join it. Usually, creators aim for when most active followers engage with their videos.
When I decide to go live on TikTok, timing is everything. The best time to start streaming is when one of my videos takes off. That way, as everyone is scrolling through the app and coming across my newly trending video, they'll also see that my profile picture has a pink ring around it, indicating that I am currently live. This gives everyone just exposed to my video an extra nudge to check out what I have to say or show them in real time! Over time, I've found this strategy helps me better engage with an audience interested in my content and videos".

Rachel Macfarlane
Be authentic:
One of the best parts about going live is that it lets you show off your personality authentically.
Avoid sounding scripted, and remember: people are watching you because they want to know the real you. So let your true self shine through and enjoy the moment!
Conclude with a CTA:
As in any other form of marketing, finish up with a call to action: what do you want your viewers to do, act upon, or think about once the livestream is over?
By giving your viewers a clear next step, you can increase the likelihood that they'll take action and continue engaging with your content.
Key Takeaways:
TikTok Live Streams allow content creators to broadcast themselves live and interact with viewers in real-time, making for a uniquely immersive experience.
Going live on TikTok is crucial as it can help build a deeper connection with the audience, increase content reach, create more engaging content, and even earn money through virtual gifts.
To start live streaming on TikTok, you need to have a TikTok account, be at least 16 years old and have a minimum of 1000 followers. If you have less than that, don't worry; you can buy TikTok likes to get started – don't go crazy!
To make the most of live streaming on TikTok, you should plan your content, promote your stream in advance, interact with viewers during the stream, and engage with comments and questions.
Going live on TikTok can be an excellent way for businesses to reach new audiences, connect with customers, and build brand awareness.
Author Bio: Natasha is a content marketing specialist who thinks creating content marketing strategies for SaaS businesses is fun. In her free time, she likes spending time watching Netflix.