How to Find Target Audiences to Grow Your Brand
Identifying and understanding your potential customers will help your business grow. Finding and offering relevant products or services to your target audiences will help you convert more customers and increase sales. Let's discover some practical ways to find your target audience this year.
What's the point of building a great product, website, or mobile app, when your target audience doesn't know about your brand? As a business owner or digital marketer, your ultimate goal is to identify your target audiences to promote your products or services to your ideal customers.
Finding your target audience is vital to creating a robust digital marketing plan and promoting your products to those who are interested in your products. Determining your target audience is essential for making your business more profitable, fulfilling the demands of your ideal customers, and increasing customer loyalty.
What are Target Audiences?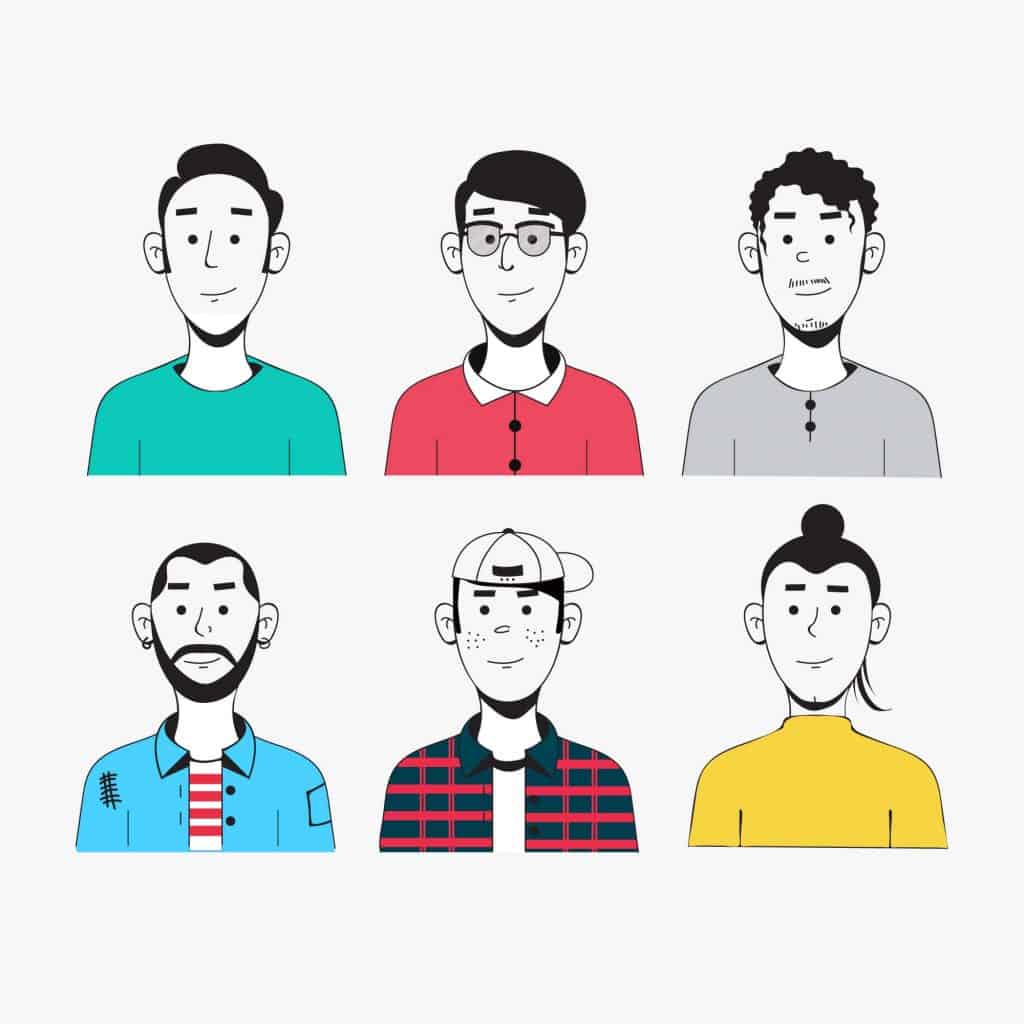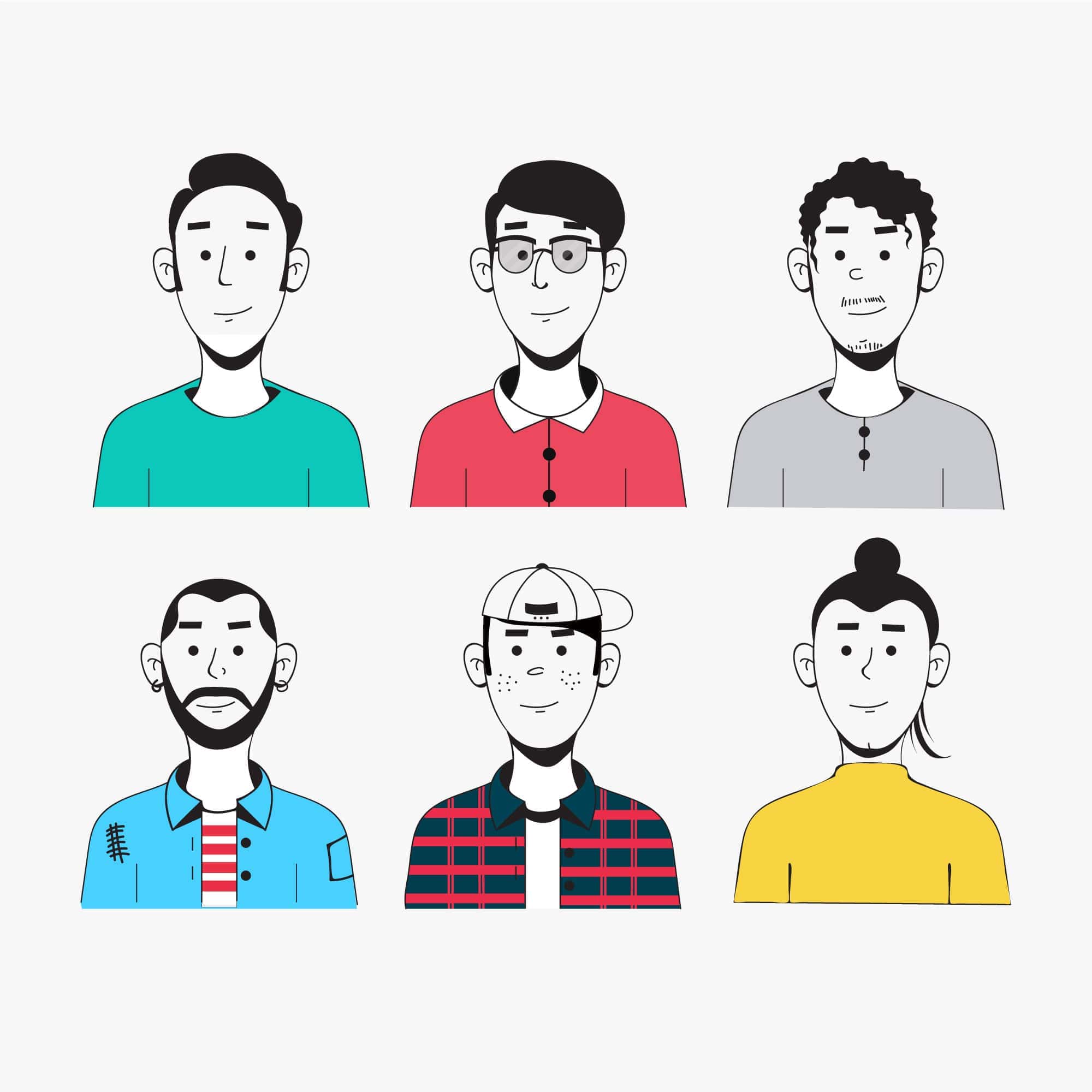 A target audience is a specific group of people or individuals you want to reach to promote your products, services, or marketing messages. These people are interested in your products and services and would likely buy the products. Depending on the type and size of your business, you can target multiple target audiences.
Identifying your target audience is essential for creating effective marketing campaigns and crafting personalised messages that resonate with the intended audience. The more clearly you define the target audience, the better you can understand your target audience and reach your ideal customers.
A variety of factors, such as demographics like age, gender, income, education, psychographics, personality traits, lifestyle, geographic location, interests, behaviour, etc., can define the target audience. By identifying and understanding the target audience, marketers can tailor their marketing efforts to reach and engage with the right people, ultimately leading to more effective and results-driven marketing campaigns.
Why is It Important to Define Your Target Audience?
Finding your target audience is crucial for the success of any business or marketing campaign. Unfortunately, many business owners and marketers need to realise the true importance of defining a target audience, and eventually, they face many hurdles. Many marketers think that their high-quality products will automatically reach potential customers.
However, it is not the case. You must clearly define your target audience in the early product development phase. Building a target audience will help you better understand your ideal customers and prepare your business for better opportunities. Identifying and targeting the relevant audience will provide many benefits, including:
Types of Target Audiences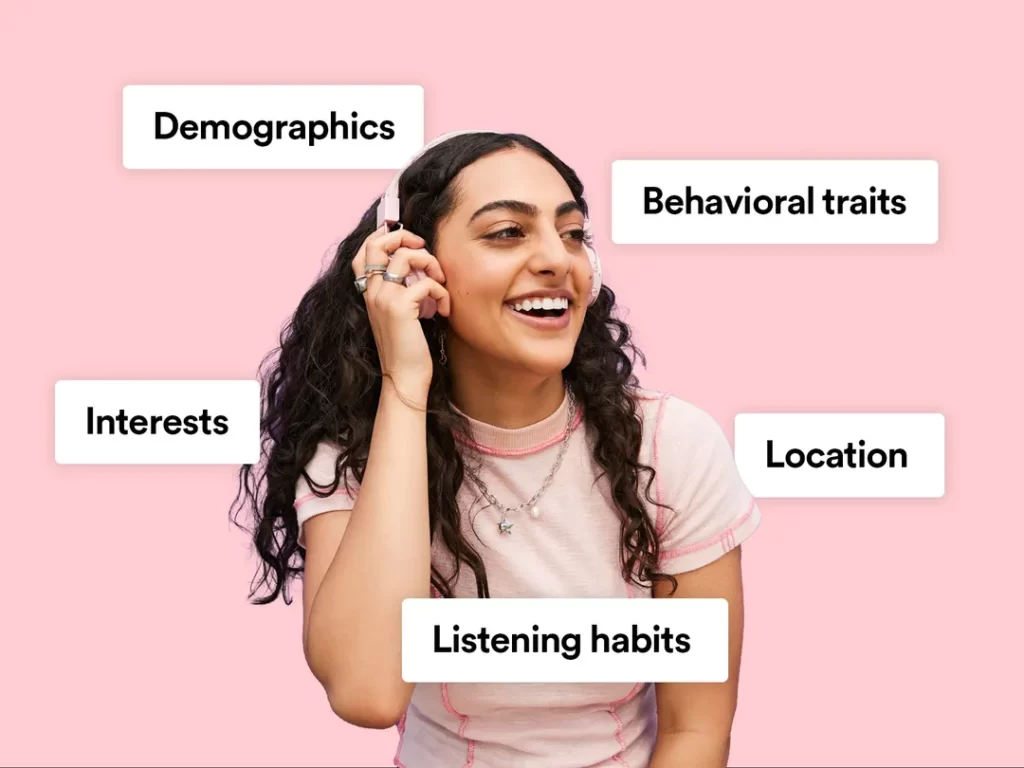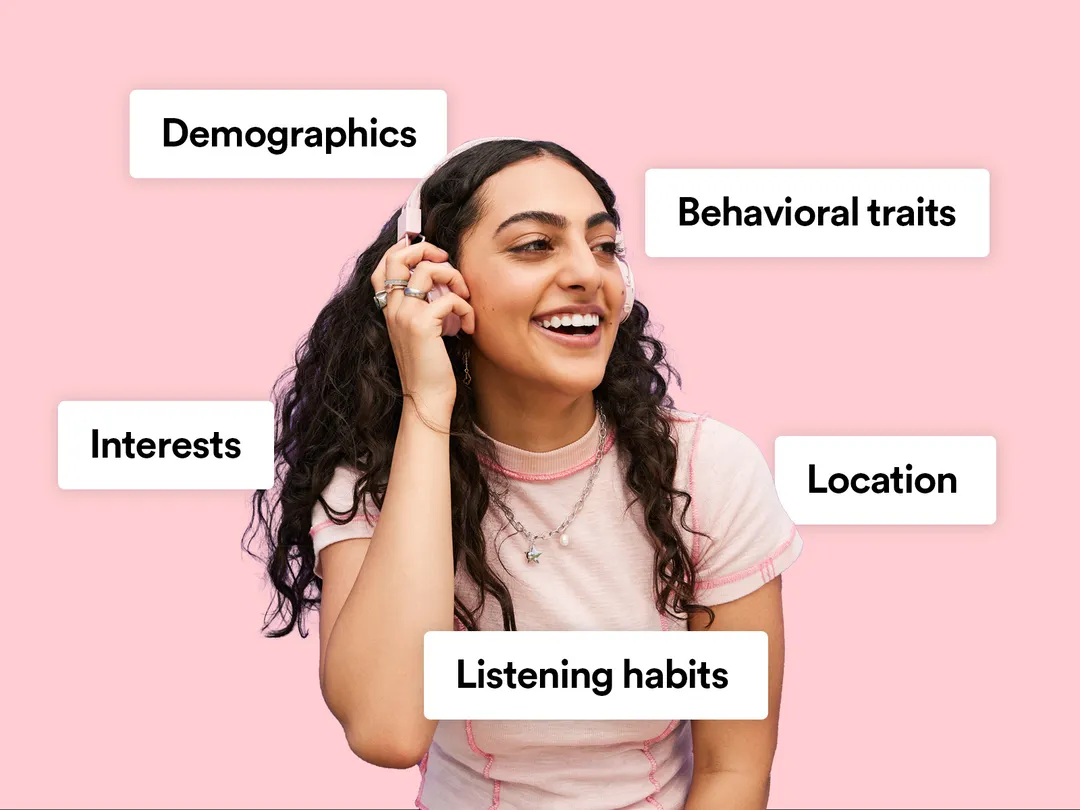 Many businesses deal with multiple types of ideal prospects. Introducing your products or services to various audience segments will help you create effective marketing campaigns that produce the desired results. A study has proven that creating tailored ads can increase ROI by up to 8X. So, target your content where it will get the most traction.
Several types of target audiences can be identified based on various factors.
Existing Customers: A group of an audience already your customers and buying your products and services. Marketing your products to your existing customers can establish your brand and increase customer loyalty.
Prospective Customers: A group of customers who might be interested in your products or services in the future.
Demographic: This refers to characteristics such as age, gender, income, education, and occupation.
Psychographic: This refers to personality, values, attitudes, interests, hobbies, passions, and lifestyle.
Geographic: This refers to location, such as city, state, region, or country.
Behavioural: This refers to how people behave or act, such as purchasing behaviour, brand loyalty, and product usage.
Personal Interests: Targeting people by their interests and habits allows marketers to promote products or services that can solve their pain points.
Cultural: This refers to the cultural background and ethnicity of the target audience.
Technographic: This refers to the technology used by the target audience, such as mobile devices, social media, or gaming platforms.
Firmographic: This refers to the characteristics of a company or organisation, such as industry, size, location, and revenue.
By identifying the correct type of audience, you will better know how to engage with your customers and what kind of products or services suit them. This way, you can offer personalised products and create new offers for your ideal customers.
Target Market Segmentation Process
Target market segmentation is dividing the large market into smaller and specific groups. Target market segmentation aims to allow marketers to create relevant and personalised marketing messages for a particular audience. Dividing your audience into segments will help marketers to make personalised content, offers and recommendations for each group.
Marketers can use different advertising channels to send specific messages to the segmented group that resonate with their unique preferences and needs. Companies can deliver relevant products and services to customers by focusing on particular market segments. This way, you can better optimise your marketing spend and increase your chances of success.
Steps to Define Your Target Audience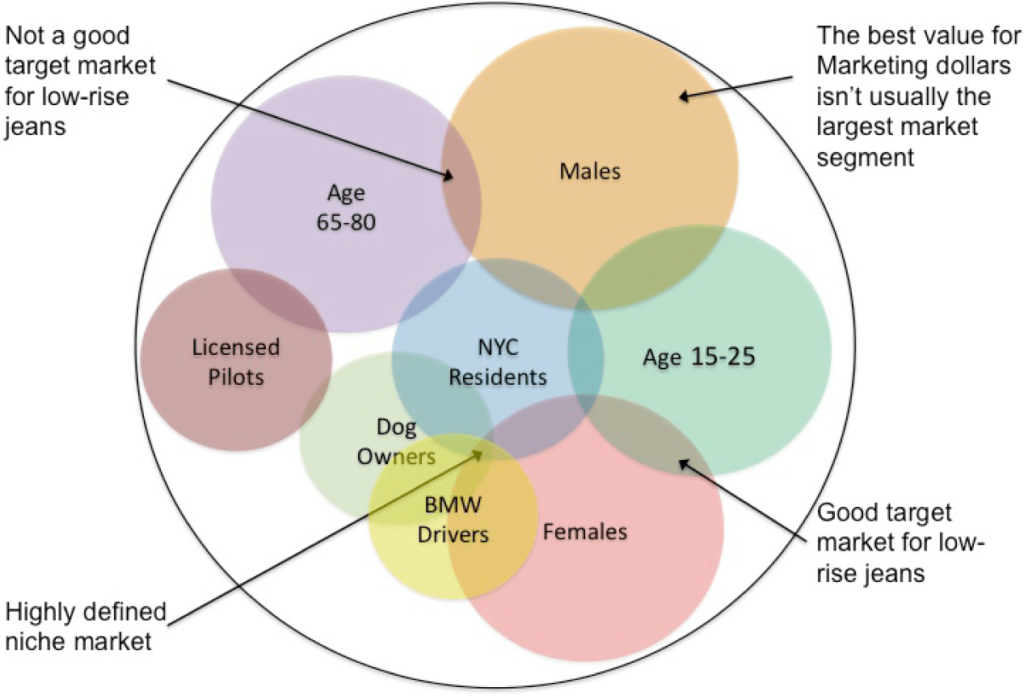 Identify the Pain Points of Your Audience
Believe it or not, pain points are the most effective ways to understand your target audience. Research your industry and target market to identify your customers' pain points and problems. This way, you can create targeted campaigns that articulate your potential customers' suffering and help them understand how your products or services can solve their problems.
Analyse Your Existing Customer Base
Undoubtedly, it is one of the most effective ways to define your target audience. Identifying your existing customer base can help determine who is interested in buying your products or services. Look at your current customer base to identify common characteristics like age, gender, location, interests, and needs.
This will give you a clear picture of people using your products or services. Analyse your existing customers' buying behaviour, purchase history and interests to identify the best-selling products and how often your customers buy from your brand.
There are many effective ways to help you collect valuable customer data and create your marketing campaigns accordingly. Here are the best tools to gather valuable customer insights:
Getting valuable customer insights will allow you to identify your engaged users and which products, pages, and campaigns they like the most. Studying your existing customers can give digital marketers the clarity to develop an effective marketing strategy and break the audience into segments.
Know Your Competitors
If you want to stay ahead of your competitors, you must understand what they are targeting and how they reach their audience. Analyse your competitors' social media accounts to see what content they are posting. Carefully look through their followers and identify the most engaging fans.
Fortunately, many competitor analysis tools can help you identify your competitors' audience demographics and interests. This way, you can quickly assess how you stack up against your top customers.
Some competitor analysis tools to refine your target audience and fine-tune your marketing strategy include:
Phlanx
Social Blade
Ahrefs
MozBar
Similarweb
Feedly
Mailcharts
Owler
Understand Your Value Proposition
Before you can identify your target audience, you must clearly understand what you are offering. Define the key features of your product and the benefits it provides. Your ideal customers need to know how your product or service can help improve their lives or solve their problems. When people know the unique selling proposition of your product, they will make a purchase decision.
Conduct User Surveys
Conducting surveys is the best idea to get information from your potential customers. You can perform market research to keep your marketing efforts relevant to your potential customers. You can improve your product development strategy and service quality by conducting surveys and gathering feedback from potential customers. This will give you insight into their needs, preferences, and pain points. You can create a social media poll or use many online survey tools to collect valuable feedback from your existing customer base.
By asking targeted questions, marketers can learn what products their buyers like and dislike about your website or mobile app and how they feel about your products or services. Surveys and feedback collection can provide valuable insights that can help marketers to create effective lead magnets, maximise conversion rates and improve their products or services.
Surveys allow individuals or organisations to gain insights into customers' preferences and expectations, increasing customer satisfaction and sales.
Social Listening to Collect Social Data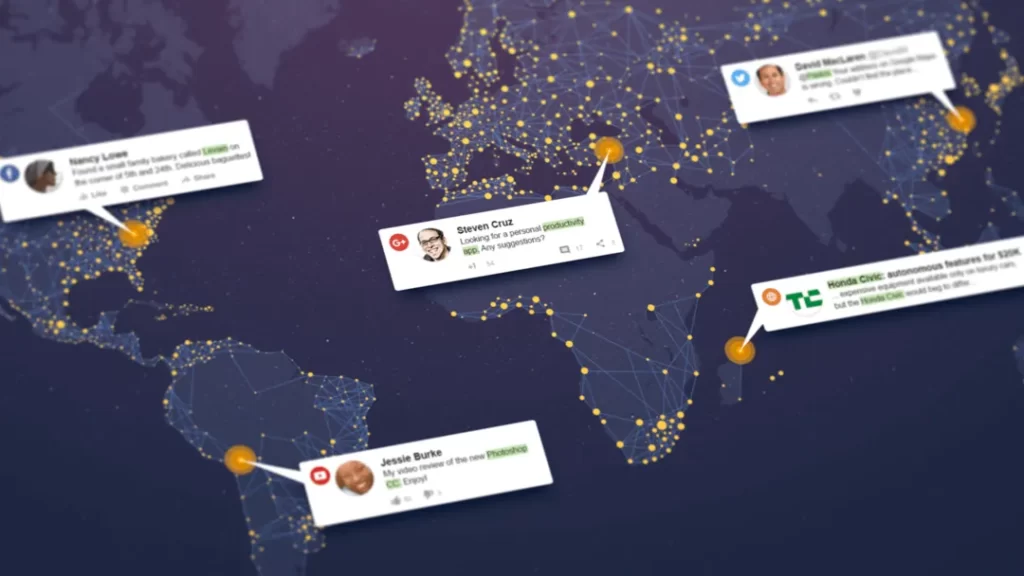 No matter what type of services or products you offer, today, many marketers are harnessing the power of social media to reach their potential customers. By social listening, you can better understand what your target audience needs and desires. Carefully monitor fans and followers regularly, commenting on every post and likening your existing social channels.
When you know why your customers like your social media posts, you can better understand what they need from you, in this digital age, there are many social media listening tools available that can help you collect social data, analyse customer sentiments, identify industry influencers, and track industry trends.
Social listening is vital for businesses that want to stay updated with the recent market trends and increase brand reputation. You can gain valuable insights into their customers' needs, preferences, and behaviours. These insights can inform product development, marketing campaigns, and overall business strategy.
Some use social media listening tools are:
Use Google Analytics to Track Audience Data
Finding your target audience may sound tricky at first, but with the help of the right tools, marketers can identify target customers and explore existing visitors. For instance, Google Analytics is one of the best tools for tracking audience data and understanding user behaviour on a website. With Google Analytics, you can understand your audience and keep an eye on the trends on your site.
The tool provides valuable insights into user behaviour, helps identify audience segments, and optimises website performance and conversions. Google Analytics offers various visualisation tools, including graphs and charts, that make it easy to understand and communicate audience data to stakeholders.
In short, Google Analytics is an excellent tool to analyse your website data and understand which type of visitors are interested in buying products from you and which pages your audience visits the most. This information can help you identify which demographic groups are showing the most interest in your product or service so that you can improve your buyer persona and come up with an effective target audience strategy.
Create Buyer Personas
Developing buyer personas is a great idea to understand better their customer's needs, wants, preferences, and behaviours. Buyer personas are research-based customer profiles of your ideal customers. By identifying the critical characteristics of your target audience, you can tailor your marketing and sales efforts to meet their customers' needs better.
You can create targeted and personalised marketing campaigns when you better understand your target audience's demographic, psychographic, and behavioural characteristics. This can lead to more effective marketing strategies, higher customer satisfaction and loyalty and a better return on investment (ROI).
Creating buyer personas will help your product development team identify the key features and benefits customers seek. This can help businesses to develop products that better meet their customers' needs and stand out from the competition. In short, creating buyer personas can help businesses to gain a competitive edge by addressing their customers' needs.
Effective Ways to Reach Your Target Audience
Once you identify your target audience, it's time to reach them. Many marketers need help to reach their target audience; thanks to different marketing channels, now you can convey the right message to the right people at the right time. Here are some effective strategies to help marketers reach out to their target audience and increase their chances of creating meaningful connections.
Blog Posts and Articles
Email Marketing
According to Statista, the global email marketing industry will reach $17.9 billion by 2027. Believe it or not, email marketing is a powerful tool for reaching your target audience. It requires a strategic approach to be effective. If you want your potential leads to open your emails, you need to take a more strategic approach to create a personalised experience for subscribers. Marketers are advised to follow these critical steps:
By implementing these strategies, you can reach your target audience effectively through email marketing and build meaningful relationships with them.
Video Marketing
Video marketing is a proven way to attract and convince your target audience to convert. More than 96% of marketers believe that video is the most important of their marketing strategy. Short-form videos such as Instagram reels, YouTube Shorts, and Facebook Watch are popular in this digital age. Marketers can use this video marketing trend by creating relevant and engaging videos.
If you want to attract your target customers, choose the correct video format. There are many different video types, including product demos, how-to videos, brand stories, and awareness-stage videos. Choose the proper video format to resonate with your target audience and align with your marketing goals.
Blog Posts and Articles
Writing blog posts is the best way to find and reach your target audience. With informative and engaging articles, you can help your prospective customers solve the challenges they face in real life. In fact, with quality blog posts, you can stay ahead of your competition.
Marketers are advised to choose exciting topics that their target audience finds interesting and valuable. Know your audience's needs and interests to create blog content that resonates with them and provides value. For instance, you can create how-to guides, industry insights, case studies, infographics, slide share, and more.
By providing value, you can build trust and establish your brand as a thought leader in your industry. Furthermore, using relevant keywords and phrases that your target audience will likely search for in search engines is the key to appearing higher in SERPs.
Social Media Marketing
Unsurprisingly, social media marketing is an effective way to reach your target audience and promote your products. To effectively reach your target audience, you need to know who they are and which platforms your target audience is most active on, and focus your efforts there.
Once you know your target audience and the social media platforms they use, create engaging and exciting content that will resonate with them. This could include blog posts, videos, images, infographics, etc. Remember to use relevant hashtags that your target audience will likely search for. Remember that hashtags can help increase the visibility of your content on social media.
Social media is a two-way conversation. Brands can engage with their followers by sending prompt replies to their comments and messages, asking for valuable feedback, and running polls. Marketers can make the most out of paid social media advertising. Facebook, Instagram, Twitter, LinkedIn, and other platforms offer advertising options targeting specific audiences.
Analyse and optimise your efforts by using analytics tools. These tools will help you track your social media performance and identify areas for improvement. Adjust your content and advertising strategy based on your findings to reach your target audience better.
Final Thoughts
Whether you are launching a new product, service, or digital marketing campaign, knowing precisely whom you want to target is advised. Knowing your ideal prospects can help you strengthen your marketing efforts. Paying attention to your specific audience types will allow you to create advertising campaigns targeting your ideal customers' interests and values. It will increase your chances of higher conversion rates and more sales.