7 Ways To Attract Customers Through Website Design
Website design is what commonly makes a significant impact on visitors' decision whether to put their trust in your brand or not.
And this is particularly important for small business owners who keep looking for cost-efficient ways of pleasing their potential customers and have their websites built in WordPress.
If you're wondering how to attract more customers to your business at a relatively low cost, you should revise your WordPress design and try to take it to a higher level.
The truth is, by making some seemingly small changes, you can dramatically improve your visitors' impressions.
Therefore, in this article, we're providing you with seven amazing ways to attract customers with your website design. Read on and find out more about them!
Tip #1: Go for Simplicity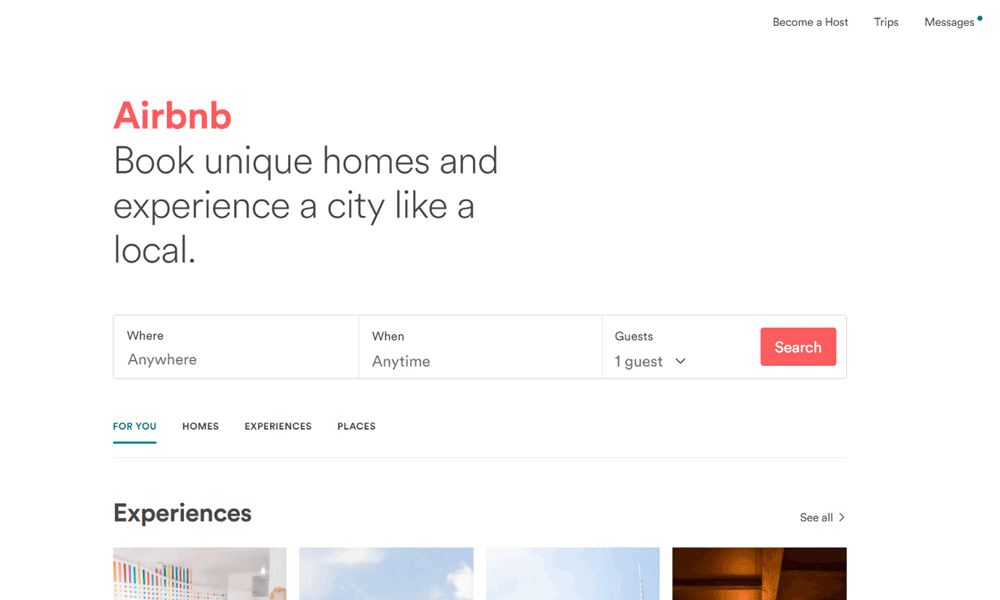 Did you know that you have only 50 milliseconds to impress your website visitors?
And you don't want them to waste this precious time waiting for your impressive sliders, pop-ups, and banners to load.
A landing page crowded with numerous types of content, heavyweight galleries, and striking colours may confuse the visitors and scare them away.
So, instead, choose minimalism, following the suggestions below:
Make sure to use only the essential design elements without irrelevant widgets, banners, and other types of distractions.
Create a website structure that will be easy and natural to follow, with simple navigation.
Keep your design uniform, creating a visual connection between different website elements.
Make a responsive website with a mobile-friendly structure.
Collect customers' feedback on your website's visual and technical aspects to reduce unnecessary items.
Tip #2: Minimise the Number of Decisions Your Visitors Have to Make
The more your visitors have to wander around to realise what option they should choose, the higher the chances are they will leave without making a decision.
So, instead of providing a large number of actionable elements and making them choose over and over again, try to make it easier for them to navigate through your website.
Practically speaking, even though you may think that a larger number of calls-to-action will increase the visitors' likeliness to click through, these may lead to opposite results.
The more intuitive your website is and the fewer decisions your visitors have to make, they are more likely to follow the natural order of elements.
This will increase the chances that customers stay on your website until the conversion is made.
Accordingly, limiting the number of their choices, you'll make them focus on your primary desired action and efficiently guide them towards it.
Tip #3: Provide Contact and Legal Information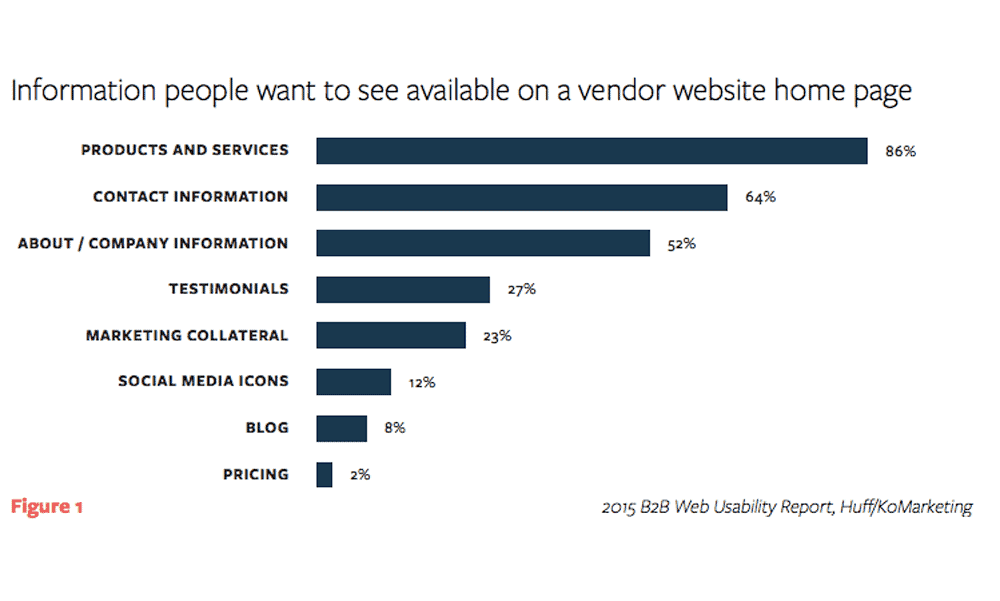 Although these pieces of information shouldn't have a central position on your website, it doesn't mean you shouldn't include them in your presentation.
This will make your brand seem more credible, which will increase your customers' interest and trust.
This type of information is incredibly important for small businesses, especially:
if you're selling an unusual product or service that's difficult to find in the market;
if your offers are significantly cheaper compared to your competition.
In these cases, if you don't provide contact and legal information, potential customers may think that it's a scam and give up.
Besides, if your brand also has a physical store, don't forget to provide the address as potential customers may be interested in seeing and testing your products.
Tip #4: Use Live Chat for WordPress
A consistent, high-quality support system is one of the essential ways to attract customers.
If you add live chat to WordPress, not only do you show that you care about your customers' experience but you're also providing a system that lets them get in touch with you in no time, 24/7.
So, if you decide to add live chat to WordPress, you get to improve your business performance in several aspects. Live chat support can bring you:
Sales increase owed to sales consultations, upselling, and cross-selling;
Increased customers' loyalty owed to your fast reactions and accurate responses;
Detection and resolution of customers' pain points owed to direct communication and proactive support, etc.
To create a live chat system that will help you create an even more profound relationship with visitors, make sure to feature the photo of your support agent.
Knowing that they're talking to a real person that communicates with them in a friendly and empathic vibe, visitors will feel more relaxed, and therefore, convert faster.
Finally, even if you can't provide a 24/7 support system, a reliable WordPress live chat plugin, like ProProfs Chat will let your website visitors leave a message creating tickets and forwarding them to your email.
This way, you can respond to visitors' questions as soon as you can, even if you're not present when they reach out to you.
Tip #5: Include Attractive Testimonials
Did you know that 72% of people online trust online reviews as much as they would trust close people around them?
Nothing has a better impact on potential customers' determination to buy your products than other happy customers' impressions.
And that's why you should include testimonials on your business website.
However, to create attractive and trustworthy testimonials, you should pay attention to the way you feature them.
Some things you should consider including when building testimonials for your website are:
Avoiding anonymous publishing of testimonials;
Adding photos of happy customers using your products;
Publishing testimonials that reveal specific values of your products/services instead of generic ones
Tip #6: Don't Experiment With Background Colours
This is especially important if your website also comes with a blog section or any extensive written content to attract customers.
Striking backgrounds that make it difficult for visitors to concentrate on your content can be pretty annoying, no matter whether you use a single colour or a colourful pattern.
Not only will it make the visitors lose focus faster, but it may make them leave your presentation.
So, instead of testing your visitor's patience, please provide them with a wisely chosen theme that features a neutral background.
Some of the most common background choices that will make a visit to your website a pleasant experience are based on a white colour or extremely light, washed-out shades of grey, yellow, or green.
Accordingly, you should limit the use of bright, striking colours to your call-to-action buttons and other featured content that's important for your visitors.
So, instead of trying to make your website seem attractive by choosing a striking background, focus on the creation of a balanced contrast between different page elements. You can edit your image and change the background of photo online to provide a clean, simple visual for your site that is easy on the eye.
This should be done by choosing complementary, harmonic colours, and leaving white spaces between the elements to avoid content seeming squeezed and website crowded.
Tip #7: Follow the F-Shaped Pattern
As numerous website designers swear, the majority of visitors have a pretty similar way of reading through your website.
And that happens a lot owing to the fact that they don't want to read the entire content you provide.
In other words, they don't feel the need to commit to your website and read every single word you wrote, so they try to speed up the content consumption.
So, what they usually do is read it in an F-shaped pattern. This means that they commonly absorb the information from your website page in two horizontal movements and final vertical movement:
Firstly, they read from the top left to the top right corner
Secondly, they move on to the central part of the page (that forms the middle line of the letter F)
Thirdly, they scroll down to the bottom of the page (building the vertical line of the letter F)
So, as you can see, to make sure they pay attention to the essential elements of your website page, make sure to build it in a way that lets you position these crucial elements in the top left corner to attract customers.
This way, you'll impress them right at the beginning and, therefore, keep them interested in continuing to navigate through your website.
Wrapping Up: How To Attract Customers To Your Business With Website Design?
When it comes to the ways to attract customers to your business, you should not overlook the role of your website design.
Not only does it shape your visitors' experience, but it also dramatically affects your business results as it directly impacts the likeliness of conversion.
A poorly-developed business website will make your customers question your product quality and brand credibility, while a well-thought presentation may skyrocket your profits.
So, if you're interested in attracting new customers by taking your website design to a higher level, make sure to consider the following tips:
Adopt a minimalist approach to web design to attract customers.
Create an intuitive, simplified path towards conversion instead of pushing visitors into making new choices over and over again.
Feature your business' contact and legal information on your website to make your brand seem more reliable and responsible.
Add live chat to WordPress to facilitate communication with website visitors, reduce bounce rate, and increase conversions.
Include real-life, information-rich testimonials on your website and design them attractively.
Choose a neutral background to make the essential content stand out easier.
Organise the content on your website pages following the F-shaped pattern to make sure that your visitors get to see the most critical information you want to share.
Finally, as you can see, a website that is capable of bringing great business results is the one that's highly functional, simple to navigate, and keeps the visitors directed on relevant calls to action.
Once you transform your website into a customer-centred place to attract customers, you will take your business results to an entirely new level.
Author Bio: David is a customer service expert. As a customer service strategist and execution expert at ProProfs, he has offered unique strategies to website owners who wish to learn deeply about WordPress Live Chat Plugin to build a delightful experience. Follow David @Davidmiller4312 or connect on LinkedIn.