How To Use Influencer Marketing To Boost A Brand
The influencer marketing industry has never been more robust, and it's expected to grow considerably. According to Statista, the global influencer marketing market was valued at US$16.4 billion in 2022, with Instagram leading this exponential and continual expansion. 
Hubspot notes that 72% of Millennials and Gen Z social media users follow influencers on their preferred platforms. From a business perspective, 72% of marketers launched influencer campaigns on Instagram in 2022. And this number is expected to rise by 4.1% in 2023.
Many marketing professionals use influencer marketing to build and maintain brand awareness among their clients' target audiences. Here's how to grow your brand awareness—and your clients' brands—by partnering strategically with social media influencers.
Understanding Brand Awareness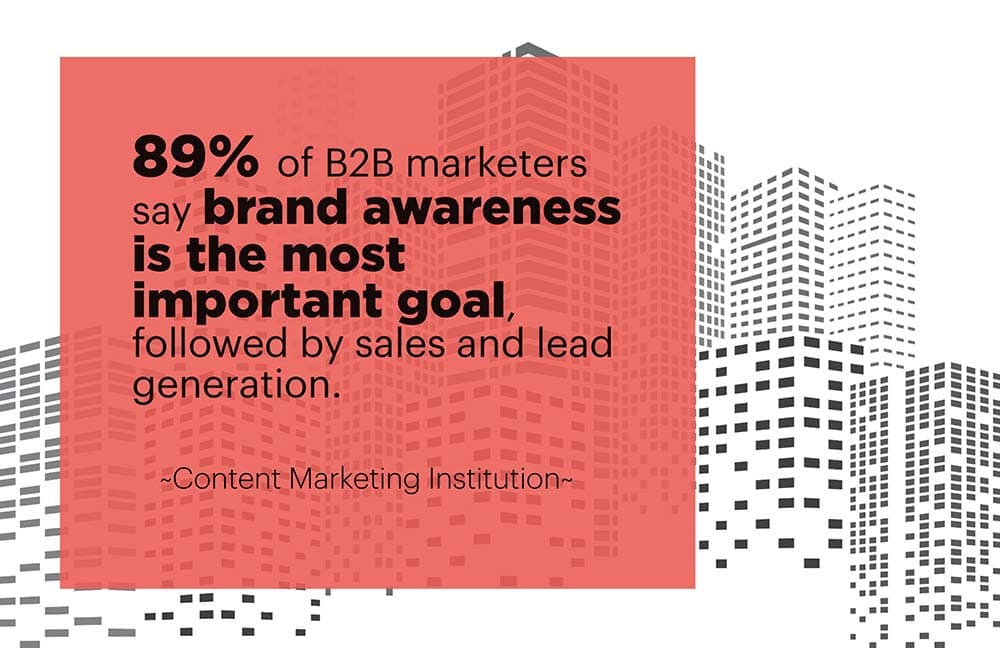 So, what exactly is brand awareness? 
This metric allows you to determine your target market's familiarity with a brand and how well they can remember it when exposed to specific prompts. For example, if someone asked you to name a prominent tech brand, names like Microsoft and Apple come to mind. Not only that, you can immediately picture their logo, what they do, and what they're selling. These brands are front and centre in your thoughts because of their excellent brand awareness strategies. 
The more your target audience is aware of a brand you're promoting, the more familiar they will become with it and the more trust and loyalty they'll exhibit. This is a crucial aspect of influencing consumers' buying decisions, as leads who are more aware of your brand are more likely to convert than those who aren't.
Why Does Brand Awareness Matter?
Every one of your customers has started a journey with your business, and the first step in that journey was them becoming aware of your brand. Brand awareness is one of the most important foundations of building an online business. If your target audience never discovers your brand, they will never know it exists, and you will never make a sale.
Your brand strategy sets the stage for your customers' complete experiences with your business. If you can introduce yourself to leads with a strong brand identity that resonates with them, you will lay the foundation for a long future with loyal customers who actively advocate for your brand.
As your strategy grows, your loyal audience is one of the most powerful tools you have to drive brand awareness. Social recommendations, reviews and testimonies from fans and influencers are core sales drivers. The more familiar your audience is with your brand, the more likely they will recommend you to their peers. 
What is an Influencer?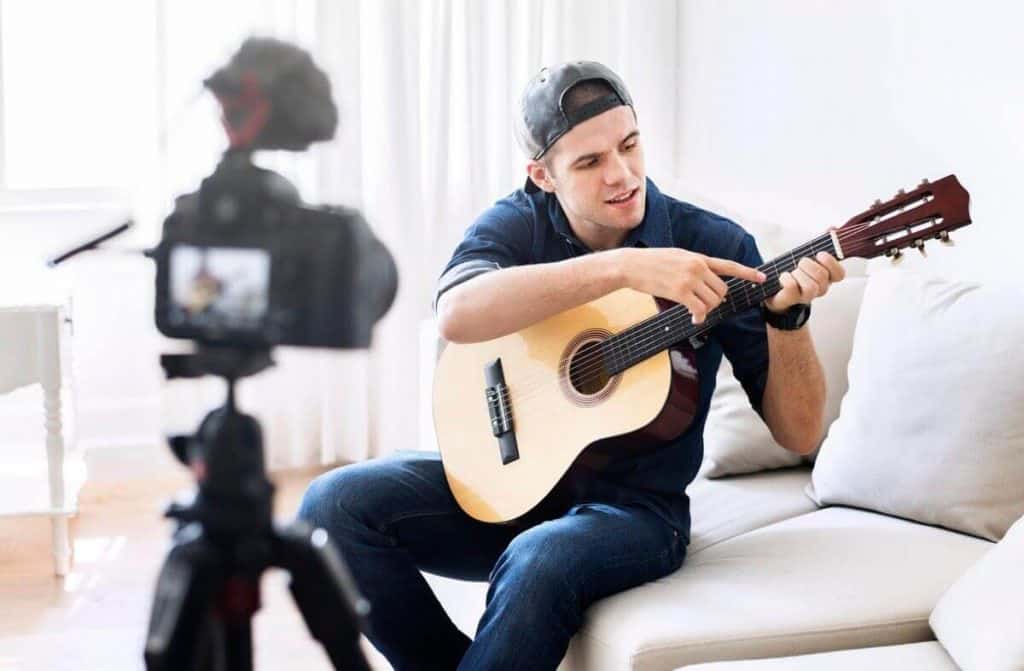 An influencer is a person or personality who has a solid and consistent following on key social media platforms. Influencers can be anyone—an expert on a particular subject, a pop culture icon, a music artist, a spiritual leader, a podcaster, an author, or a film star. Many are also approachable people that have unique skills, insights or knowledge to share with the world. 
The best influencers are those who can naturally and organically influence the actions of their followers with their actions and words. They share their authentic experiences with brands and their products and services online. If something impresses them, they'll subtly compel their audience to check out what these brands offer.
What is a Brand Ambassador?
A brand ambassador is an influencer that aligns perfectly with your brand and brand image. They are passionate about what you sell and promote your offerings to a broad audience of equally engaged followers. If you ever find one of these influencers, you should make them an official brand ambassador.
Brand ambassadors will partner with your brand for extended periods compared to hired influencers. This offers many benefits, including access to long-term influencer marketing delivered by someone who genuinely respects your brand. 
Additionally, you can cover your bases by having dedicated brand ambassadors and short-term influencers on your marketing roster. As long as the personalities you partner with are an excellent fit for your brand, you'll amplify your brand awareness by partnering with as many popular influencers as possible.
How Does Influencer Marketing Impact Brand Awareness?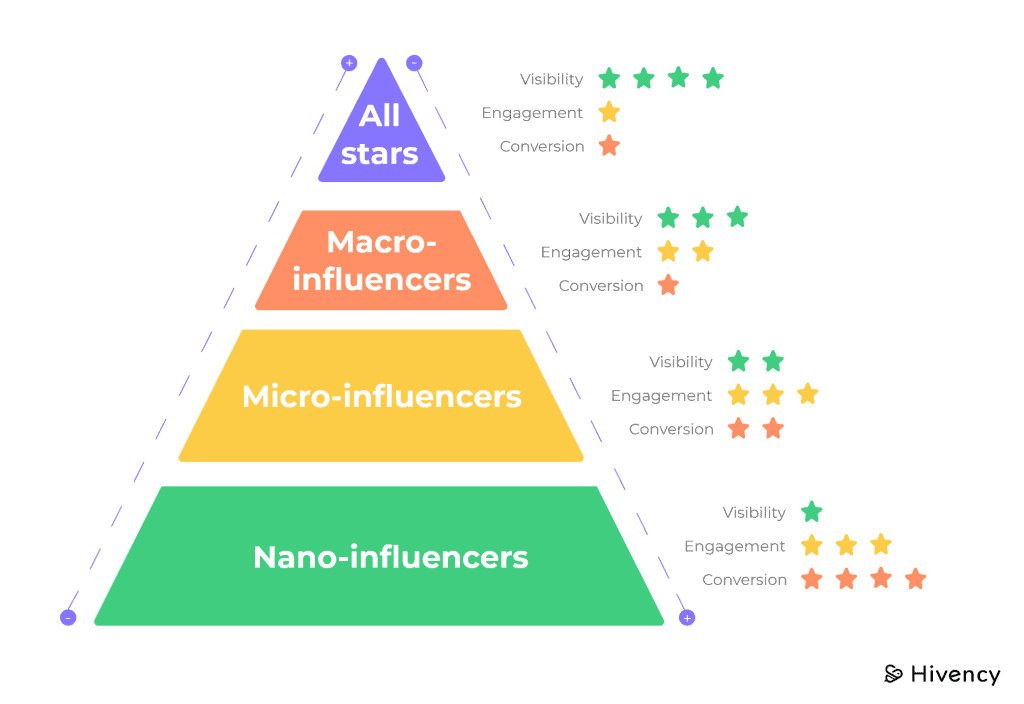 One of the most popular modern methods of driving brand awareness is to partner with well-known influencers to get the word out. As mentioned above, influencers already have audiences that consider them knowledgeable and experienced in their niches. This means their audience members trust their recommendations, especially regarding products and services.
Brands that work with the right influencers can gain access to vast new pools of target audiences that fit their ideal customer profiles. These potential customers are more likely to be influenced by the creators they follow. This means they're more likely to take action and buy what a promoted brand offers.
How Popular is Influencer Marketing?
Influencer marketing has multiplied in popularity and recognition over the past few years. According to the Influencer Marketing Hub 2022 Study, there was a 465% rise in searches for the term 'influencer marketing' on Google between 2016 and 2022. The study also showed a 1500% increase in searches for the same term between 2016 and 2019.
Moreover, the research showed that influencer marketing has become so popular that third-party businesses have set up new platforms to aid brands' influencer search processes. The platforms simplify uniting brands with influencers while adding transparency to future business arrangements. Many traditional agencies have started offering influencer marketing services. Influencer Marketing Hub noted that 240 new influencer marketing platforms like trendHERO emerged online in 2022, and over 380 such agencies were founded the previous year.
Is Influencer Marketing Profitable?
According to a 2020 report, businesses earned $5.78 on average in promotional publicity for every $1 they spent on their influencer marketing strategies during that year. In 2023, each $1 invested into influencer marketing strategies is expected to earn businesses $6.50 in returns.
Additionally, the influencer marketing industry has risen from a global value of $1.7 billion in 2016 to $16.4 billion in 2023. 93% of marketers now use influencer marketing to build brand awareness, with more than half of them using these tactics daily to create more robust marketing campaigns.
Remember that influencer marketing can produce other results that positively impact your business's financial success. For instance, it provides social proof for your brand—a valuable commodity that can lead more people down your sales funnel in the long run. Influencers often amplify the effects of social proof, as their followers trust their opinions like they'd trust those of their friends and family members.
The social proof effect spans virtually all products, services and niches, meaning your brand is bound to benefit from it. Even nano and micro-influencers can build solid social proof among smaller target audiences.
Furthermore, influencer marketing provides you with a direct connection to your ideal target audience. Partnering with influencers in your niche lets you place your brand messages right in front of the people most likely to want to buy what you have to sell. Influencer marketing is also organic and feels like something other than traditional, pushy marketing methods, which makes your target buyers even more receptive to your messaging.
The Most Powerful Influencer Marketing Platforms
Influencer marketing campaigns can be launched across several critical social media and digital platforms, including Facebook, Twitter, Instagram, Reddit, and TikTok. However, some platforms produce superior results when reaching and engaging the right target audiences with brand messages.
According to Demandsage, 89% of marketers surveyed believe that Instagram is the most effective platform for launching influencer marketing strategies. Instagram is now the world's second most prominent social media platform, with over 2 billion users. In 2020, the platform was used in 96% of all influencer marketing campaigns.
Moreover, the data shows that 78% of marketers prefer posting Instagram posts over other forms of content. This is due to the platform's ease of use and the efficacy of Instagram content in reaching key audiences.
While Instagram leads the pack, video media platform TikTok is just a little behind. Data shows that 52% of marketers want to invest more marketing spend in TikTok in 2023, and over 60% of marketers have noted that short-form videos produce the best ROI for their marketing budgets.
Additionally, 46% of the marketers surveyed claimed that they enjoyed the best returns on investment through TikTok compared to other social platforms like YouTube and Twitter in 2022. Considering that 63% of marketers plan to increase their influencer marketing spending in 2023, we expect to see more Instagram and TikTok-based campaigns soon.
Leading Influencer Marketing Methods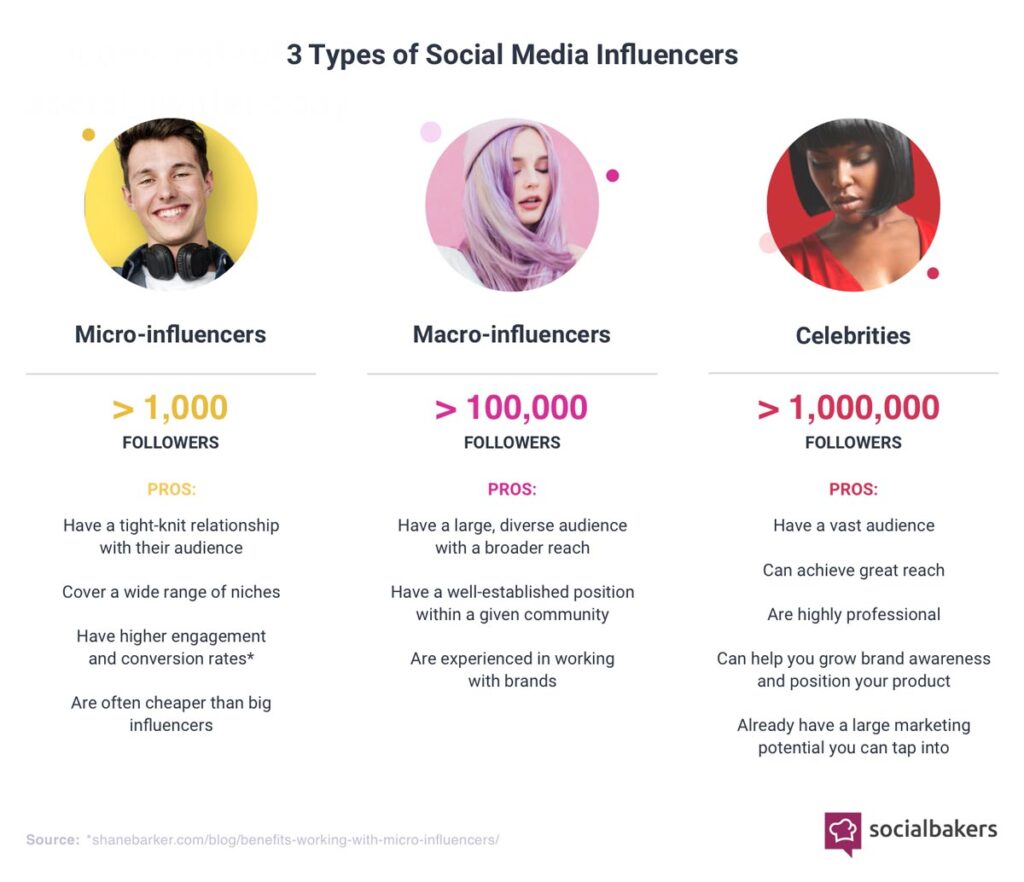 These are some of the most widely used influencer marketing methods that have helped brands to enhance their awareness and reputation on a variety of platforms:
Working with various influencers with different audiences, audience sizes, and niches. Many brands are now choosing to work with micro and nano-influencers to promote their products and services to diverse groups of leads without overspending on marketing. 
Using allowlisted ads. Brands who 'allowlist' their influencers can use their audiences' information to place allowlisted adverts in front of their target customers and the influencers' current audiences. These ads enable marketers to use tools to customise lookalike audience groups. The ads get displayed directly under influencers' handles for easy access.
Launching influencer giveaways. Giveaways and competitions powered by influencers are a great way to build hype around your brand. Maximise your impact by asking influencers to list competition rules and your brand's account. Then, encourage followers to tag their friends in giveaway-related posts.
Create photograph opportunities. Influencers love great photographs. Create the opportunity for them to share product placement pics that are fun or unique, or invite them to take part in a  product photography challenge that includes your brand. You can create a hashtag for the posts and ask them to use it in their posts. 
Designing product seeding campaigns. Gifting your products to your partnered influencers effectively draws attention to your brand at minimal expense. If an influencer is impressed with your offering, they'll share their experiences on social media. This organically increases brand awareness.
Launching brand ambassador schemes. These programs can build awareness of a brand among niche audiences. They're also a great way to foster strong relationships with influential personalities. 
How to Measure Brand Awareness
Once you've launched your influencer marketing campaigns and given them time to work their magic, it's time to measure improvements in your brand awareness metrics. This is an essential step in the process, especially when 71% of consumers note that it's vital to recognise a brand before making any purchases.
You can measure and assess the impacts of your brand awareness campaigns by using metrics such as:
Reach
Impressions 
Social mentions 
Branded search volumes, 
Web traffic from social channels
Overall increases in website traffic
Using these metrics will help you to assess and track the number of new leads who've gained awareness of your brand and its products through your influencer marketing campaigns. As more customers become familiar with your brand, you'll likely see increases in your lead generation and sales figures.
What Do Influencers Charge?
The amount that influencers charge businesses to partner with them can vary considerably, depending on the influencers' reach and the nature of the content posted. 
In 2023, nano influencers charge, on average:
$114 per Instagram video
$100 per Instagram post
$43 per Instagram story
$31 per Facebook post
Micro-influencers charge around $219 per Instagram video, $172 per Instagram post, and $908 per YouTube video posted.
Power influencers charged higher rates to businesses seeking access to their large followings. These influencers charge $775 for an Instagram video, $507 for an Instagram post, $243 for a Facebook post, and $782 for a YouTube video.
More prominent, established brands wishing to partner with celebrity influencers can expect to pay around $3,318 for an Instagram video and $2,085 for an Instagram post in 2023. Celebs also charge around $2,400 for a Facebook post and $3,857 for a YouTube video in which they promote branded content.
How to Find Reputable Influencers
The key to successfully boosting your brand awareness is to partner with the right influencers for your brand and industry. There are thousands of influencers that you can team up with. But macro-influencers may charge significantly more for collaborations than micro and nano-influencers do. 
Influencers with smaller, more niche audiences have more time to engage personally with their followers. This can enhance their engagement rates, and their lifestyles and product recommendations may be more relatable to middle-income followers.
Start by researching influencers in niches that align with your brand and what it sells. Influencers with a few hundred or thousand followers can significantly raise your awareness. As long as they're not fake followers, that is! Check that your influencers have real human followers to ensure that your marketing efforts lead to improvements in your sales, too.
Suppose you have strong partnerships with any other brands in your industry and are keen to collaborate with the influencers they hire. In that case, you can also approach them for recommendations as to which of their influencers produced the best brand awareness improvements. Gaining recommendations from other brands you trust—and businesses in your industry—is an effective way of ensuring that the influencers you team up with are as reputable as they say they are. 
5 Steps to Building Your Influencer Marketing Campaign
Use these steps to create your influencer marketing campaign aligned with your brand's vision and budget. It's a surefire way of building your brand on social media.
#1: Identify the Goals of Your Campaign
The first step to building an influencer marketing campaign that works is to identify what it should achieve for your brand. Are you trying to build brand awareness, increase conversions and sales, or spread the word about a new product or service you've launched? 
#2: Create a Marketing Budget
Earlier, we explored the average rates that influencers charge in 2023. Research the influencer category you'd like to partner with and what they will charge per post. Once you have these figures in mind, create a budget accordingly, and refine it as you secure your influencer contract to make it as accurate as possible.
#3: Know Your Audience
Your influencer marketing campaigns need to appeal directly to your target audience. It's a good idea to create ideal buyer profiles that outline your crucial audience's demographics, ages, interests, needs and pain points and then use this information to build your campaign around their needs. This is one of the best ways to ensure your campaigns engage your audience enough to compel them to buy from you.
#4: Research Influencers
There are many different kinds of influencers to partner with today, including nano, micro and power influencers, celebrities, and influencers that specialise in creating content for specific social media platforms.
Once you have a basic budget for your influencer marketing campaign, start researching the influencers that work in your unique niche or sector and are actively attracting your target audience. Investigate their rates, and if they work for you, contact them to suggest a paid collaboration to generate good content.
#5: Keep Your Strategy Flexible
Your brand's target audience and their needs may change over time. This is expected, but you need to adjust your marketing strategies accordingly to ensure you target the right audience at any given time. 
Revise your influencer marketing strategy regularly. If you need to take it differently, reach out to other influencers, engaging your target groups more effectively to form valuable new partnerships. You may also need to close partnerships with influencers who are not optimally boosting your brand awareness, and seek out more appropriate influencers for your specific brand instead.
The Pros of Influencer Marketing
Influencer marketing offers brands and businesses a range of benefits, including:
The ability to reach a relevant target audience with marketing content tailored to their preferences and needs
The opportunity to build trust and credibility in your brand through partnerships with trusted and respected influencers
The ability to reach far broader target audiences than your brand would be able to if operating alone.
The benefit of saving time on having to craft your social media content – most influencers create and post their content online, leaving you with more time to focus on other aspects of your brand.
The ability to shorten your sales cycle by getting a trusted personality to recommend your products directly to their audiences
A cost-effective way to get your products and services noticed by the right groups of potential customers.
The Cons of Influencer Marketing
Influencer marketing can carry some possible disadvantages you should be aware of too. They include:
Challenges in finding reputable, reliable, and well-known influencers in the vast social media landscape
The risk of influencers unexpectedly harming your brand with either reviews that are too honest, reviews that are not transparent enough or do not portray your products in a positive light
Wanting to partner with influencers who charge more for their services than your budget can realistically allow
Hiring inexperienced influencers who do not disclose when posts are sponsored or post content that does not align with their audience's preferences
Challenges in measuring the results of your influencer marketing campaigns in concrete terms.
The Bottom Line
Influencer marketing is a powerful and cost-effective tool for marketers aiming to enhance awareness and recognition of brands. However, seeking trusted and admired influencers in niches that align with your brand for the best results is vital. 
Be sure to seek out and partner with reputable influencers with real human followings to make the most of your marketing budget while maximising your brand's reach. Run competitions and giveaways and allow listed ads. Launch product seeding and brand ambassador programs, and consider working with micro and nano-influencers to supercharge your lead generation and sales metrics. You'll soon see the results you're looking for.
Last update on 2023-05-31 / Affiliate links / Images from Amazon Product Advertising API