Top 10 Benefits of Social Media Marketing for Growth
Social media has become a necessary part of our marketing efforts, but what are the benefits? How can you use this channel to increase brand awareness, grow sales, and positively impact your community? This guide will give you the answers you need to stay current on the latest trends, techniques and tips for social media marketing.
Social media marketing is a modern-day tool fast becoming the most powerful tool in a marketer's arsenal. Social media marketing is the fastest-growing marketing channel of the 21st century. With an estimated 3.6 billion active monthly users, this channel is set to continue to grow, not only in the USA but worldwide.
This article will explain everything you need to know about the benefits of social media marketing, including how it can help you grow your business, improve your SEO, and build relationships with your customers.
Why Use Social Media?
Social media marketing is about creating a community of people sharing interests, passions, and goals. They want to be part of something bigger than themselves, and social media allows them to join the conversation.
They can easily follow your business and see what you're doing, and they can help spread the word. They become the brand evangelists that get your message out there, whether you're a small startup or a well-established brand.
Social media marketing can be very effective if done correctly. You need to understand how to make the most of your social media channels and what your target audience uses social media for.
Social media is changing rapidly, so you must stay up-to-date on the latest trends and how to use them to help you get the best results for your business. Social media marketing is about engaging with your target audience rather than simply shouting at or spamming them.
What are the Best Social Platforms to Focus on?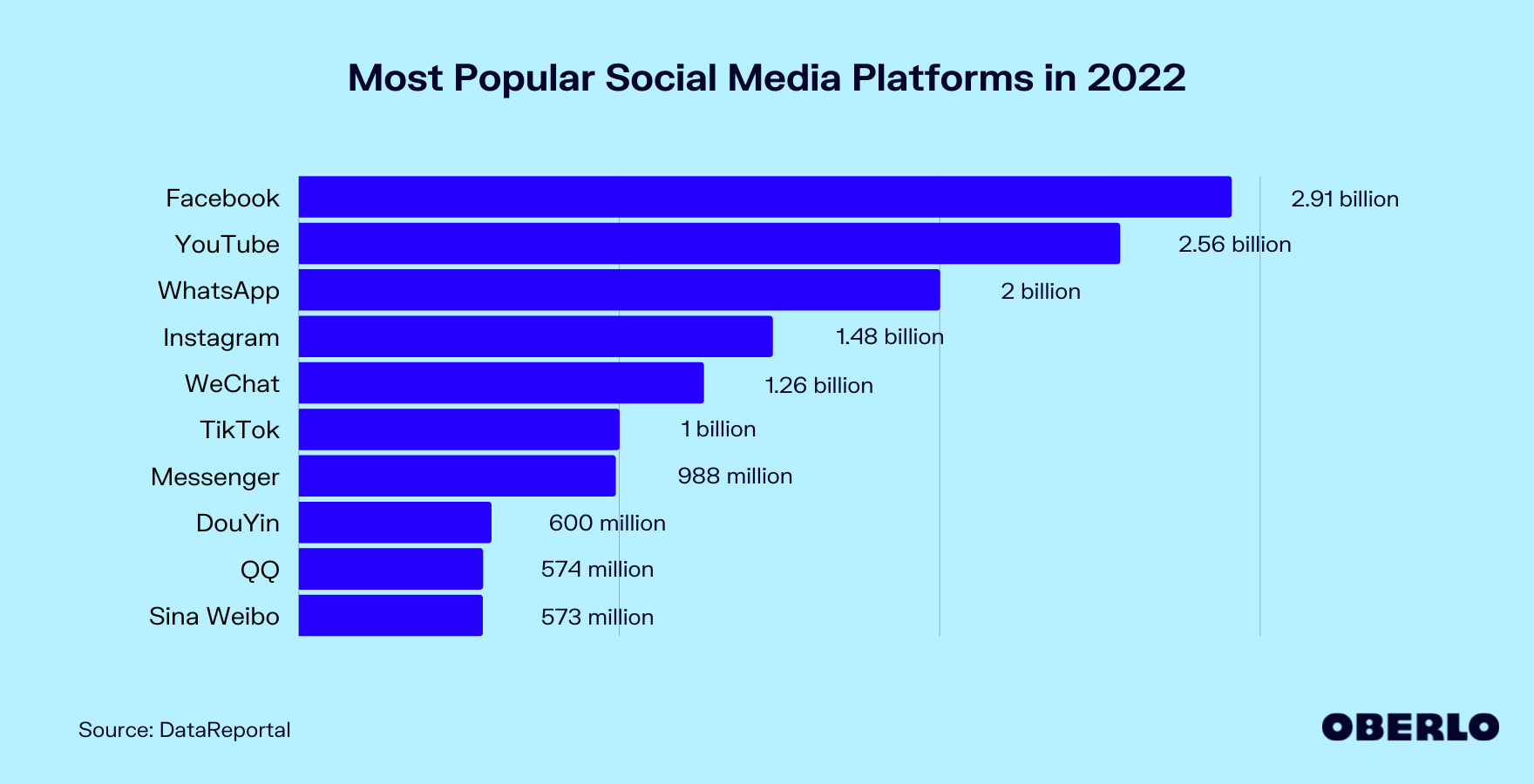 "In the old days, it used to be that you had to have a mailing list and then advertise to people," says Joe Pulizzi, founder of Content Marketing Institute and author of Content Marketing: An Hour A Day. "Then Facebook came along, and we were like, 'Oh, you just need to be on Facebook.' Then Twitter came along, and it was, 'Oh, you just need to be on Twitter.'"
Today, many social platforms exist; LinkedIn, Pinterest, Snapchat and beyond. There's no perfect platform, but you should at least focus on a handful, especially if you're a beginner who wants to build your social presence. "You have to do something," says Pulizzi. "No one will see you if you don't do something."
We will discuss many social platforms here, but not everyone is equal. The top social networks have many well-established users, and they're an excellent place to start if you're looking for a platform already familiar to your target audience.
1 – Twitter
In my view, the primary purpose of Twitter is to connect with people and build genuine relationships. It is not a place to sell or market products. So, if your primary purpose is not to sell or market but to build relationships, you should be careful about how you use it.
Twitter has become a favourite tool of marketers because it allows them to share content and engage their audiences in real-time. In addition to sharing updates and announcements, businesses can interact with their customers and prospects using tweets. 
The trick to getting people to notice your tweets is to keep your profile clean and exciting so that users will want to check back often. This doesn't mean you need to follow the latest trends in marketing but do follow what's relevant to your business and industry.
2 – Facebook
It's no secret that social media is a powerful tool for online marketers and business owners. Facebook has 2.9 billion monthly active users and is the world's largest online social networking site.
Facebook is the ideal place to connect with customers, clients, and prospects, and it's one of the most popular social media channels. Facebook is also an excellent platform for sharing content across multiple networks.
Facebook's news feed is constantly changing, so even though some people might post something you find interesting, there's always something new to be seen and read. While many people now use the feature to share information and connect with others, Facebook is still a social network with unique rules. Facebook's News Feed algorithm changes daily, and getting your audience's attention can be challenging.
3 – YouTube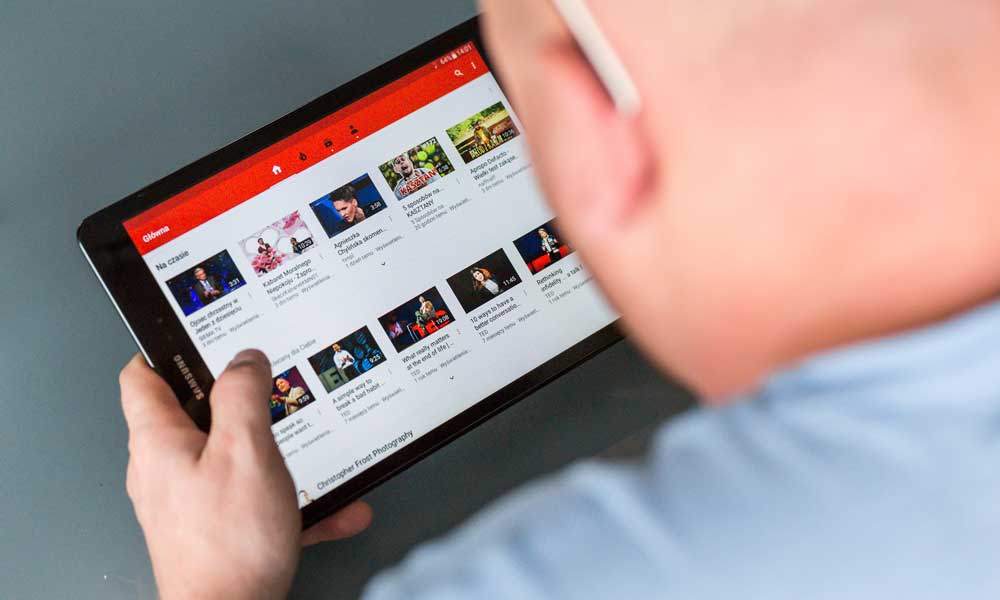 YouTube is now a valuable resource for social media marketing. Social Media Examiner analysed over 1,000 brands across 18 industries and found that 65% used YouTube as part of their social media marketing strategy. YouTube is a unique platform for businesses to connect with their customers. It provides a new channel to share content with users and generate leads.
To successfully use Youtube for Social Media Marketing, you need to plan. You need to know which videos to produce in advance. You must know which social media sites you'll promote your video content. You need to get creative about how you will promote your videos. It would help if you were patient because it takes time for people to discover your videos. You can't just produce a video and expect it to spread virally.
4 – Instagram
Using Instagram for social media marketing is a great way to connect with your audience. You can use Instagram to share photos showing people, places, things, and even videos. Make sure you give credit to the people you want to feature and give credit to the source if you share something.
So how can you use Instagram to use your business for social media marketing effectively? It helps if you can create a profile for your company on Instagram and use it to share your posts. Then you'll need to start following people already doing similar things to yours. Follow people who are creating engaging content that you want to see yourself.
For Instagram, your audience is looking for two things. The first is a place to connect with others with similar interests and values. You must ensure your brand is consistent with those values and provides something meaningful to your audience. The second thing you want to offer is quality content.
5 – LinkedIn
The purpose of LinkedIn is to connect people, so you're going to have to give LinkedIn your brand. Don't just stick your LinkedIn profile up there. Be prepared to provide a reason for people to connect with you, and be willing to share information with them that is valuable to them. You'll want to make sure you share content they're interested in.
If there is a single word that defines social media marketing, it's "content." But while content is the foundation of social media marketing, it is just the beginning. Social media platforms like LinkedIn can help you amplify your content's reach and increase its effectiveness by providing a better distribution channel.
For example, a LinkedIn user can share your content with followers who aren't already engaged with your company or brand, increasing your exposure and giving your content more legs.
6 – Pinterest
Pinterest isn't a site for "trending" content but for creating and curating ideas that resonate with consumers. People pin content, including images and videos, to build their visual libraries and use those visual assets to find inspiration for new projects and ideas.
They're using Pinterest similarly to how people used Facebook and Instagram, but with more of their original content. Pinterest isn't just for "trending" content; it's for finding the content that will inspire you to create something new.
Pinterest has exploded over the past couple of years and is now one of the most popular content-sharing social platforms. It is also becoming increasingly valuable as a business tool for lead generation and sales because many consumers use it to help make purchasing decisions. Because of the platform's visual nature, marketers can create images that can be used for multiple purposes—promoting their company, educating clients, or promoting sales.
7 – Snapchat
If you've used Snapchat, you know what I'm talking about. Like Instagram, it's a photo-sharing app that sends photos to one user only for another to see, and if you send a photo to someone else, they'll receive a notification that shows up on their screen.
You can add a caption to each photo you send and share them publicly or privately with specific contacts. There are no limits to the number of people who can view your photo. This app appeals to Millennials, who are all about instant gratification. But this is not a social media platform. It is a fun way to share your photos with friends and followers.
The main reason for Snapchat's popularity is its ability to build relationships and communication. It's a fun and free tool in your social media marketing plan.
How does Snapchat plan to take advantage of its immense popularity? According to the company's chief strategy officer, Scott Galloway, Snapchat plans to leverage its platform into the business world.
That means Snapchat is taking its success in the social space and using it to help businesses get ahead in their market. Snapchat is still a young company, but it's already established itself as a popular communication method, especially among teens and young adults.
8 – TikTok
There are many ways you can use TikTok to promote your business. One is through sharing memes, another is posting video content, and another is promoting your videos. But the best way to leverage the platform is by creating a TikTok page for your business. Once the account is established, upload videos to your profile or choose from the hundreds of pre-created videos. 
Each video's analytics set shows how many views and comments it received. This information is helpful because it lets you know what content resonates best with your audience.
While it's still too soon to tell if TikTok will be a fad or something more, there's no denying it's on the rise. Its popularity has led to countless viral videos inspired by Donald Trump and featured on Jimmy Kimmel Live.
However, with this surge in popularity comes the need to understand how to leverage it to its full potential. The main thing you need to remember when using TikTok to promote your brand is to follow the same formula as any other social media platform.
9 – Whatsapp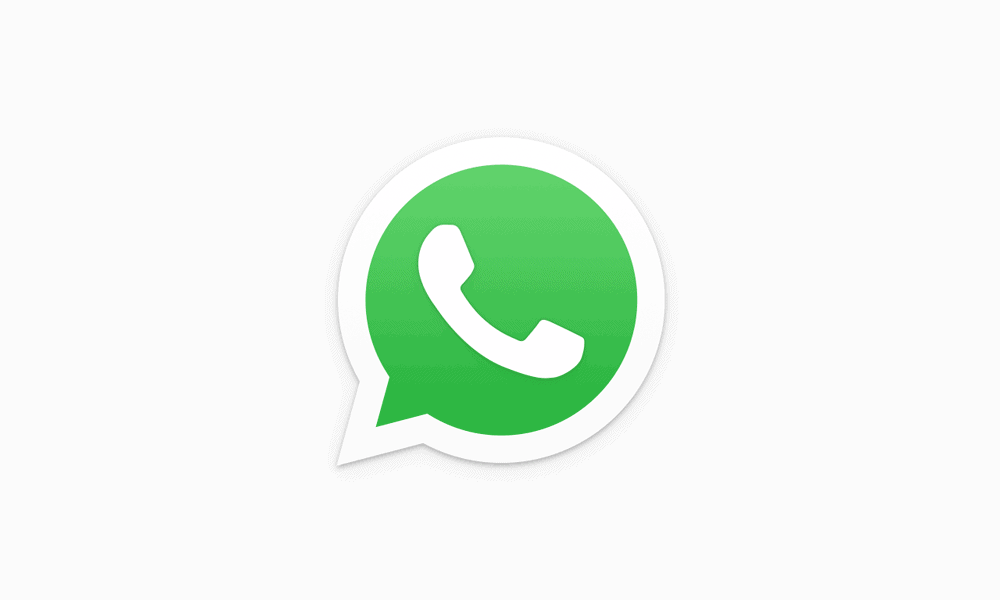 If you are an online marketer, Whatsapp is one of the best tools to reach your target audience. You can use this tool for multiple purposes: to connect with people through social media marketing. There is no better way than using WhatsApp to spread your message to your target audience and get more leads and customers.
Regarding social media marketing, WhatsApp is probably the most popular and widely used messaging application globally. Facebook acquired WhatsApp in 2014, and with over 2 billion active users across the globe, it's no wonder the application is proliferating.
10 – Reddit
It's easy to be overwhelmed by social networks, but Reddit is relatively straightforward. It's simple to navigate, easy to add new subreddits, and easy to find content.
Reddit is a website/community that allows users to create "subreddits", basically topic-based communities. Each subreddit has its page, but the whole site is connected, so if you find a relevant subreddit you like, you can comment on posts there, reply to comments, etc.
As of this writing, there are over 2.8 million subreddits, and there's something on them for everyone, from gaming to politics to music to news. If you're interested in a particular subject, there's a subreddit for it. You can also create your subreddit and invite others to join, but you won't have any influence unless you're a moderator.
The Benefits of Social Media Marketing
Social media marketing is an excellent tool for brands to reach consumers. But there's more to social media marketing than just posting links and engaging in conversations. Brands that don't do everything above will struggle to gain online traction.
1 – Provide value to your audience
If people don't trust your brand, they won't buy from you. So start by building an audience. Social media marketing is like the foundation of any good business strategy. It provides value to your target audience by connecting them to your brand.
You're helping people become fans, not just followers. You'll have a solid community of potential customers when you're done.
While some marketing experts will tell you that social media isn't really "social," – but it is. The purpose of social media is to provide value to people who interact with it. It's a powerful tool because of its ability to reach a broad audience. But it doesn't just have to be about reaching people; you can also use it to help educate them. It can be a very effective tool for providing value to your customers.
2 – Grow relationships with your audience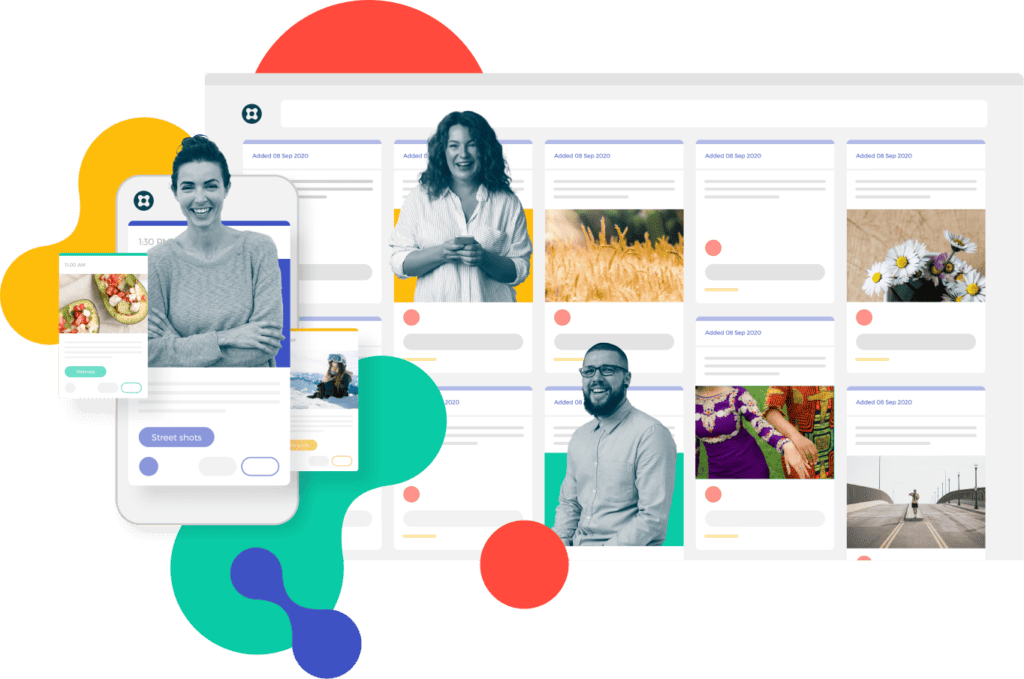 Today's consumers are a social group. This means that you need to be social to connect with them. This doesn't mean you need to be on Facebook. But it does mean you should be on social media, and more importantly, you should be social with your customers and potential customers on those channels.
Be active on all the sites where your target market is active, and be active on them to let your brand and content shine.
3 – Create an emotional connection
Social media marketing creates an emotional connection between the user and the brand. Social media provides an opportunity to connect with people through social networks, and this connection helps form relationships and promote the business.
It's common knowledge that social media is essential to any marketing campaign. However, many marketers fail to realise they can connect to their target audience through these online platforms.
4 – Increase brand awareness
If you want to improve brand awareness, focusing your social media marketing efforts on influencers may be more effective than on the general public. 
Influencers have a large audience and tend to be passionate about the things they discuss online. This means they're more likely to engage with your brand personality and tell others about their experience with your product or service.
To determine if a marketing channel works, you must examine two factors. First, is the channel engaging? The second factor is how effectively the channel reaches the targeted audience. 
So, when you're looking to maximise social media marketing, you must consider Engagement & Reach. 
Engagement is a simple concept: engagement with social media means your followers respond to your messages or content. If the answer is yes, then you're on the right track.
5 – Create more qualified leads
More than half of B2B marketers say social media is vital for their strategy. But only a third of those say their social media efforts are very effective.
Why? Because many of them are just using Facebook and Twitter as an afterthought rather than fully integrating social channels into their marketing strategies.
One of the reasons your customers are not responding to your marketing efforts is the quality of the leads you're sending them. By using social media marketing, you can improve the quality of your leads. Many people may want to purchase something from you when you have many followers.
So it's time to consider your social media profiles as a resource. Suppose you want to build a following, establish yourself as an authority or market expert, or develop awareness and visibility. In that case, social media marketing is a great place to start. 
Social media gives you direct access to an enormous number of people. You'll be able to reach out to those people personally and share content on a platform they're already familiar with.
If you plan to sell to someone, you first need to ensure they respect you. Use your social media presence to demonstrate your authority and credibility. 
In a study published in the Journal of Business Research, researchers found that "social media influence" was one of the most predictive factors determining whether consumers would purchase a product.
7 – Become a thought leader
Social media marketing helps you become a thought leader by providing a platform for sharing your ideas, thoughts, and opinions in your niche. 
The thing about social media is that people share what they find interesting. So, if you are a marketer and share your thoughts on a social media channel, you will be seen by many people. Your content becomes valuable to others as you gain followers and interact with them.
Turning a hobby into a career is easier when your brand is well-established. You have much room to expand your audience, and you can take advantage of the power of social media marketing to do so. 
To succeed with social media marketing, you must develop and build relationships with your followers and engage them with meaningful and valuable posts. If you're lucky, they'll share your posts and help to spread your message to new audiences.
8 – Generate referrals
Social media can help you generate more business leads. While social media marketing may not be an instant source of new business, it can help you gain exposure, build credibility and drive more traffic to your website in several ways. 
For social media to be effective, you must use it with your other online marketing efforts. It would help if you used social media channels to market your brand and develop customer relationships.
9 – Increase traffic
A critical aspect of social media marketing is using the platform to market and market your brand. By posting relevant content to your page and engaging your followers, you build a strong relationship and can start to gain the trust and loyalty of your target audience.
Once people know and trust you, they will follow you on social media, increasing your website traffic.
There are many ways that social media marketing can help you increase traffic. In the past, it was mostly about spreading out your advertising through blogs and social media, but more recently, it has been proven that content marketing has become the key.
People who read your content on social media are often more likely to come to your site, and if they do come to your site, it is more likely to stay there.
So creating good content will improve your social media presence and help bring more people to your site, which increases your chances of converting those visitors into customers.
10 – Grow sales
To increase sales, you need to create a buzz on social media about your business. Facebook and Twitter, in particular, are effective ways to do this. While both platforms are social, they also have some technical aspects that make them valuable tools for marketing.
For example, Facebook allows you to target ads to specific groups of people based on location. Twitter has an easy-to-use analytics tool showing precisely who saw your posts, when, and how many times.
11 – Promote your brand
Social media marketing is a great way to market your brand. It's cost-effective, but you must be careful not to overuse it or become 'over social.' 
It's imperative to engage with your audience on social media. People are drawn to people who appear friendly and authentic. So please take a deep breath, calm down, and go for it!
12 – Promote your products
By promoting products via social media, you'll be able to bring your product and services to the attention of people who might otherwise never have heard of them.
Social media has changed how we find and engage with others, which means that if you're not using it to help your business grow, you might as well stop now.
There has been a shift in how we consume media in recent years. We no longer read books but rather search the web for information.
Facebook is still the most popular website, and it's not because Facebook users are all old but because it allows us to connect with friends and family, share our interests easily, and access news updates.
Conclusion
Social media marketing is one of the biggest marketing trends today, and it can increase sales, improve traffic, and give you a better sense of your brand.
When you're ready to add it to your list of marketing tactics, I've compiled a list of the top 10 benefits of social media marketing. Read them now to discover why you should use social media marketing to grow your business.
If you'd like to learn more benefits of social media marketing from us and our team of experts, subscribe below to get started today.