7 B2B Branding Tips You Should Be Using Today
B2B branding is the marketing process of identifying your business as one that offers a service to other businesses. It is done primarily through the website, social media, and advertising targeted toward businesses rather than consumers.
There's no denying it—every entrepreneur is trying to establish and build a brand. From the logo you design to your email signature, you're always looking to add something new to your branding efforts. But as tempting as it may be to try something completely new, plenty of tips and tricks will help you build a brand that represents your company and speaks to your target audience. From choosing a unique colour palette to finding the perfect font, these tips will help you build an effective and cohesive brand that will keep your customers coming back for more.
Branding is an integral part of any business. Your brand is the face of your company, so it needs to be robust, consistent and appealing to your target market.
But if you're a small business, how do you know which branding strategies will work for you? Well, we've got some great tips that can help you out.
So, read on to find out how to get your brand noticed correctly.
What Is B2B Branding?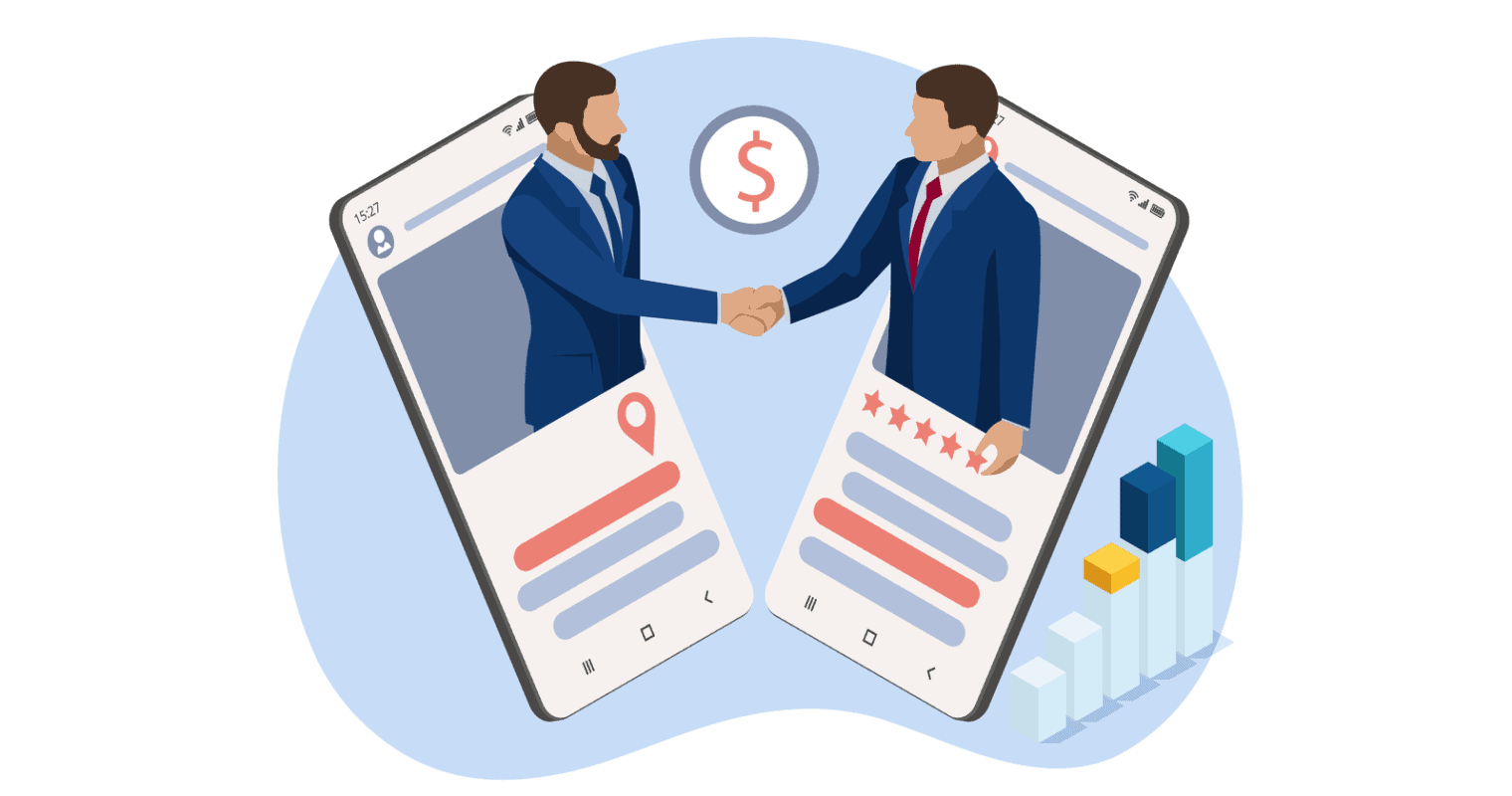 We know branding as the identity of your business, and it encompasses everything from your logo to your messaging. That said, branding can include so much more than a logo or colour scheme. If you think about your branding as a personification of your company's values, mission, and personality, you'll understand why this is the case. A branding expert would agree that branding is more than a logo; it's about who you are, what you stand for, and how you want to be perceived.
B2B marketing professionals are often asked about the differences between B2C and B2B branding. While the two industries have many similarities, there are also many significant differences. So what makes a B2B brand different from a B2C brand? And how do you create a brand for your company that is unique and recognisable?
B2B Brands vs. B2C Brands
B2B brands focus on the value they bring to their customers, while B2C brands are typically focused on themselves. This is one of the most significant differences between B2C and B2B brands.
In the consumer world, the customer is always right. As a result, B2C companies tend to focus on their products and services. They're looking for ways to give their customers what they want and are often willing to take on the challenge of developing a new product or service. This means their brands tend to focus on the products and services they sell.
On the other hand, B2B companies are more likely to focus on the value they provide to their clients and the role their companies play in the industry. They're not necessarily focused on products or services — instead, they're trying to build a strong relationship with their customers.
For example, think of an industrial manufacturer like General Electric. GE is a well-known name, and its branding represents what it stands for. General Electric builds things that improve people's lives; its name and logo reflect that.
Other examples of well-known B2B brands include the Boeing Company and Caterpillar. These companies are well-respected names in their respective industries and have worked hard to build solid reputations.
The Bottom Line
Whether you're an entrepreneur, a business owner, or a corporate employee, it's important to remember that your brand is your identity. Think about it. When you meet someone for the first time, what are the first words out of your mouth? Are they complimenting the person's appearance or personality? It's no coincidence that people like to talk about themselves, so it's not surprising that branding is another way to talk about yourself.
In addition, your brand should be consistent with your company's goals. In other words, your brand must convey that message if you want your company to develop a long-lasting relationship with your customers.
We've mentioned several vital components of B2B brands, but there are a few more that you should consider:
Your company's values and mission. Does your company stand for something positive and uplifting, or are your values self-serving and self-centred? Do you believe in building a company that does good for others, or does it only care about profit?
Your company's personality. Do you have a fun, quirky personality that's distinct from the industry you operate in? Or are you a dull, monotonous person who doesn't add any personal touch to your company?
The products and services you offer. Can you argue that your company's products or services are better than the competition's? If not, then why are people using your products or services? Is your company unique, or do you offer the same products as everyone else?
It's easy to start thinking about your company as a brand, which can be a little daunting. You'll need to think about your company's culture and identity, and then you'll need to find a way to communicate that in a way that will resonate with your customers.
7 B2B Branding Tips You Should Be Using Today
Start With A Blog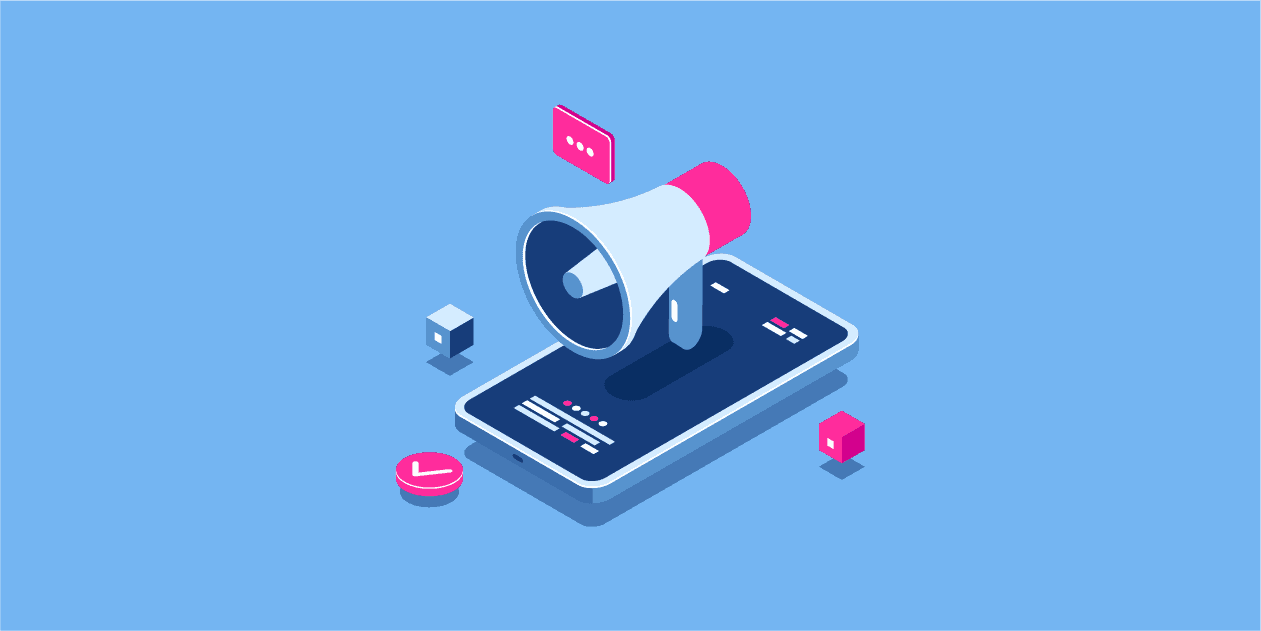 If you've been around in marketing for a while, you know the adage that says 80% of brand development happens before the customer even meets you. But in today's digital world, getting this kind of visibility into your company's potential is not always possible.
It's why it's so important to connect with bloggers, journalists, and influencers who can help you build buzz and gain attention for your business before potential customers even see your website or hear about your company.
It turns out that this is one of the most effective ways to establish credibility with potential customers. A survey found that 84% of people who read online reviews from others had higher confidence in a brand than those who didn't, and more than half of them were likely to buy from the brand again.
When it comes to building a brand reputation, the blogosphere is an incredible resource. You can create various opportunities for interaction with the bloggers who cover your industry — from guest posts to social media to content sharing. These are all great ways to build online credibility and show that your company is committed to quality, ethical, and sustainable practices.
Bloggers and influencers are the perfect people to help your brand connect with prospects and customers because they're already talking to the people you'd like to reach. So why not start connecting with them now, and see what happens?
What Can I Offer Bloggers and Influencers?
There are so many ways to connect with bloggers, and many of them aren't very cost-effective. So when it comes to B2B, it pays to think strategically about the value you can bring.
In my experience, the best way to go is to offer them something valuable they'll appreciate that you can provide regularly.
That means focusing on topics that they already cover rather than offering to write for them about a completely different topic. Blogging is full-time, and many bloggers have little time to research and write new material. So when you pitch them, demonstrate your knowledge of the topic and how you can add something new to the conversation.
Don't forget that they're in business too, so you must consider what they need from you. What kinds of things are they looking for? How can you be a resource for them? What value can you add to their posts or social media conversations?
There's no magic formula for what blogs and influencers want, but a few things are consistently popular. I'd recommend researching the most popular topics and then figuring out what you can offer them that would be useful.
Here are a few examples of things you might consider:
Guest posts
Tips and advice
Research reports
Opinion pieces
Reviews
Guides
Interviews
Event Coverage
Data visualisations
Case studies
Feature stories
This list isn't exhaustive, but it should give you some ideas.
You'll want to take the time to do your research before approaching any blogger so that you can figure out what they're looking for. And the same thing goes for influencers.
But it also depends on the blogger or influencer. Some are more open to suggestions than others, and some may prefer more significant gifts or more prominent collaborations. So, if you're interested in reaching out to a blogger, it helps to know what they're looking for before you approach them.
Once you've done your research, you'll want to think about what you can offer that will be valuable. Make a list of topics you know interest the blogger or influencer, and then figure out what kind of content you could offer.
Don't Forget That They're in Business Too
It's easy to forget that your target audience is just as busy as you are. So be sure to include things in your pitch that will make them appreciate your message. If your idea sounds like it would be helpful to them, they'll appreciate your generosity.
If you can offer to help them in some way, that will make them feel appreciated and valued.
Know Your Audience And Its Needs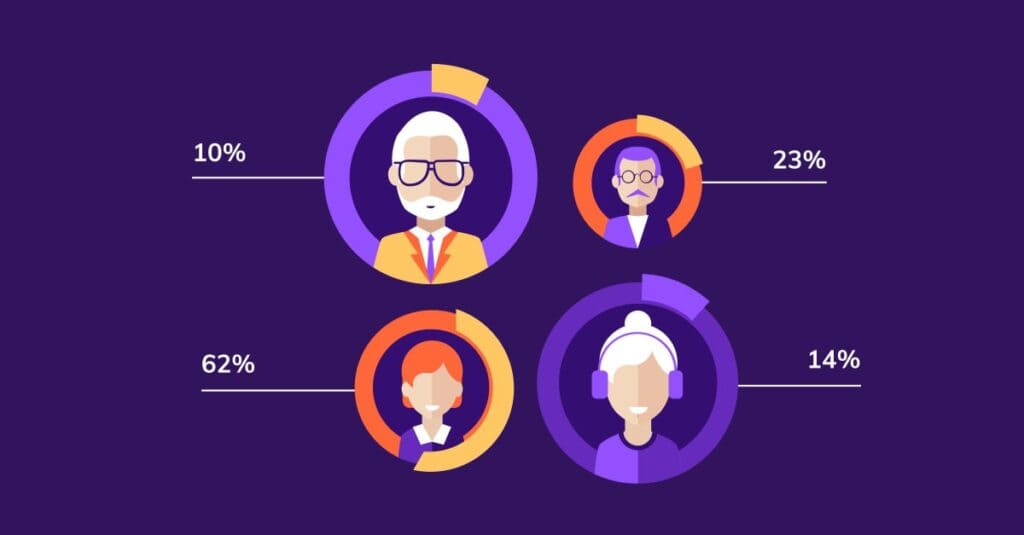 Branding is not just about looking good on a website or social media page; it's about understanding how a brand can build trust with people and deliver value to them. A company's brand must reflect the values and beliefs of those buying from it. A strong brand helps customers find products or services they trust, while a weak brand can mislead consumers into thinking a product or service is something it isn't.
Your audience comprises consumers, businesses, influencers, and other community members. While they all interact with brands in different ways, there are specific rules of engagement that should apply across the board. Understanding who your audience is and how they engage with your brand helps you craft a message that resonates with them.
For instance, you can show customers the human side of your brand by sharing your story, answering customer questions, and listening to feedback. Consumers are looking for companies that listen and care. If your audience sees that, they're more likely to trust and buy from you.
To start creating an identity for your brand, look at your audience through their eyes. Ensure your brand's visual identity is consistent with how they see and think about your company. This includes:
How they talk about your brand
What products and services do they want to offer
What they believe to be the right price point for your products and services
The colours and style of your brand's logo and website
What you put on your social media profiles
Once you understand your audience, it'll better equip you to create a brand that delivers value to them.
Create Customer Value
B2B brands are already differentiated and successful, but can they leverage that success in ways that bring more customer value?
The question is not whether brands can deliver more customer value. It's what the specific value that a brand can offer is.
It can be a question of offering more extraordinary expertise, more choice, or lower prices. These are all valuable benefits to customers. In addition, there is the added benefit of giving customers more reasons to engage with the brand, like helping them build their expertise or saving money.
We have found three ways to add more customer value to B2B brands, and there is no one-size-fits-all answer. The goal is to understand your brand's strengths, find where it falls short, and identify the specific things you can do to create more customer value.
In one of our workshops, we identified two ways that B2B brands have successfully delivered more customer value. They were:
Making the customer more knowledgeable, skilled, and confident in using their product.
Providing customers with more choices and options.
How can B2B brands leverage these successes to deliver more value?
The following is a list of questions that can help you identify the specific value you can create for your brand:
Can your brand be more credible or trustworthy?
Can your brand help solve a problem?
Can your brand provide a better experience?
Can your brand help customers save time or money?
Can your brand help customers make a decision?
Can your brand educate customers on a subject?
Can your brand help customers get the job done faster or more efficiently?
These questions help identify which part of your brand's value proposition works the best and which parts need the most attention. Once you understand your brand's strengths, weaknesses, and opportunities, you can work to build more customer value by:
Ensuring your brand's website and other digital channels are well designed.
Identifying the most effective ways to communicate your brand's value propositions.
Creating compelling content for your blog, social media, e-newsletters, and other digital channels.
Working to develop your brand's reputation.
Building partnerships and relationships with influencers, partners, and customers.
These are just some ways to add more customer value to your B2B brand.
How to Leverage Social Media for B2B Branding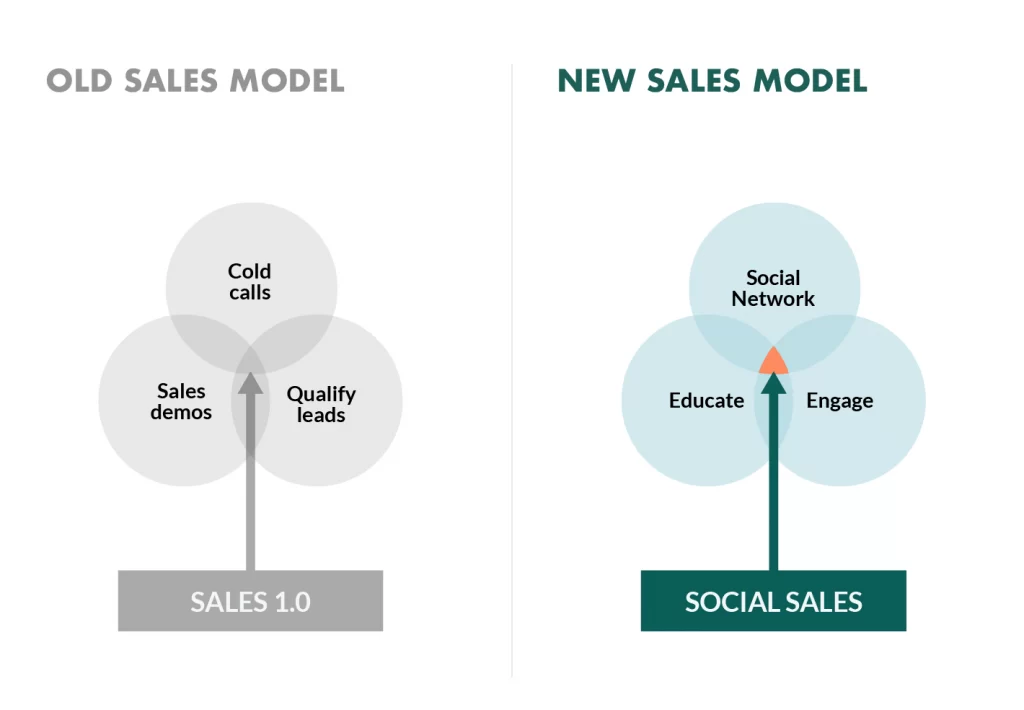 Social media is an essential channel for B2B brands, and it can be leveraged to increase customer engagement and brand awareness. However, it can also be challenging. For example, posting irrelevant or promotional content is easy, reducing customer trust and impacting brand perception.
In a survey of 500 small businesses, 75% indicated a negative view of social media. This included a negative view of Facebook, Instagram, Twitter, and YouTube.
The challenge for B2B brands is that people's perceptions of brands on social media are often very different from what people experience in real life. This is especially true on social media, where people are more open with their opinions than in person.
Therefore, the best strategy for leveraging social media for B2B branding is to have a comprehensive plan for what you want to accomplish with social media.
That means it's essential to determine your goals, the best platforms for your goals, and how to measure your success. It also means understanding how to avoid common mistakes, including posting inappropriate or irrelevant content.
We recommend starting with the following steps:
Define your goals.
First, determine your goals for social media. What do you want to accomplish? You may want to increase your brand's visibility, increase brand awareness, or encourage customer engagement. Or you may want to share information, educate customers, or promote products.
Determine your target audience.
Once you clearly understand your goals, you must define the audiences that will help you achieve them. Do you want to attract more leads or convert more leads into customers? Who are your target customers?
Understand the landscape.
Next, understand the landscape of social media platforms. What is the best place to post content? What platforms are most effective for the kind of content you want to create? What are the best metrics for measuring success?
Build a plan.
Develop a plan for how to achieve your goals. Determine your posts' frequency and the content you want to create.
Monitor and evaluate.
Finally, monitor your posts and evaluate whether they are achieving your goals. Are they helping your brand or hurting it? What can you do to improve your posts? Can you create more relevant content?
As you develop a plan, you must consider both social media's positive and negative aspects. It's easy to post something "viral" and get tons of attention in one moment, only to see your numbers plummet the next day because of an unfollow or a negative comment.
Put Your Company's Logo On Everything
Your business has countless ways to tell the world about who you are and what you do. That includes everything from website design to stationery to how you interact with your customers.
Ultimately, it comes down to two questions: how do you want people to perceive you and what will get them to remember you?
B2B businesses should focus their efforts on the second question since it's the one that will ultimately get them the most business.
If you're building a business that sells products or services to other businesses, you need to consider how your brand will impact their decisions.
For example, do you want to be seen as a trustworthy, honest, reliable, and fair company that provides excellent customer service? You must have the highest quality product and service, and your customer service should reflect that.
However, if your goal is to establish a strong reputation with your target audience, your marketing materials should reflect that. Whether you're a high-end luxury goods manufacturer or a small, local family business doesn't matter.
Either way, your brand should represent the values of your company.
That's because your brand is what potential clients will immediately associate with you, whether they know it or not. For example, Apple's brand represents high-quality products, while Gap's is fun and trendy.
Once you determine your brand's purpose, it's time to select your brand assets. This means deciding which elements of your brand you want to bring across the world.
B2B brands should choose the following pieces of their brand as their primary elements:
Company name
Logo
Business card
Website
Email address
Social media icons
Company contact information
And other elements to reflect your brand's purpose.
Create A Company Style Guide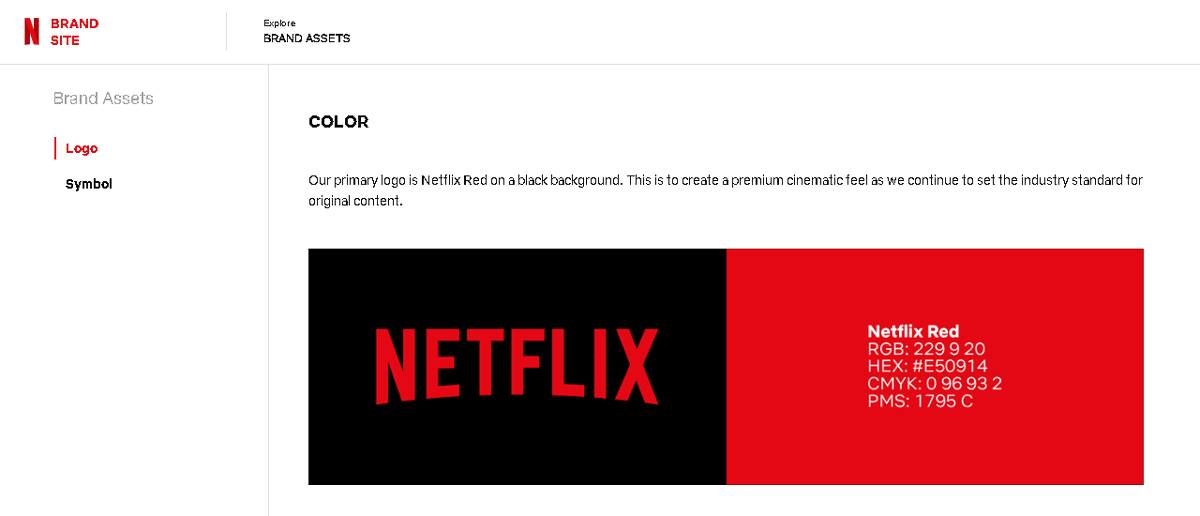 If you're a small business owner or marketer, your website is often your company's first and only impression. And it can be the first place someone discovers your company — or doesn't.
For example, go to your website and see that it's poorly designed or unprofessional. That could send a negative message to visitors that impact your online reputation and, in turn, your bottom line.
So, your website must reflect your brand identity if you want to be taken seriously and not just seen as a mom-and-pop shop. That includes the overall design and tone of your content.
In addition, an excellent B2B website provides a valuable source of information for potential customers. So it makes sense to ensure your site is easy to navigate, with clear messaging and easy-to-read copy.
At Inkbot Design, we aim to create B2B sites that look and feel professional and consistent. We have the experience and expertise to make this happen.
A Style Guide is a collection of rules or guidelines that define the visual elements of your website and brand. These guidelines give consistency across your web pages and uniformity between your site and your printed materials.
It's one way to ensure your brand always communicates the same thing. And it helps keep your marketing messages consistent with your brand identity, even if you work with other agencies.
A Style Guide can also include the following elements:
Fonts and typefaces
Graphic design elements
Images and photographs
Social media profiles
Links to social media profiles
Navigation
Page design
Social sharing
Website analytics
Create A Marketing Plan
B2B branding is marketing aimed at business professionals. Your brand must be consistent in B2B marketing or other marketing roles.
To ensure that your brand message is clear, it must be consistent across all channels you market. This consistency in branding means that you can represent your brand consistently across your website, social media pages, printed materials, brochures, etc.
So, why is it essential to create a marketing plan for B2B branding? Here are three reasons.
First, having a consistent brand means that you don't confuse your potential clients with inconsistent messaging or colours. While many companies do an excellent job of creating a brand for their business, not all businesses have created a consistent brand in all aspects of their business.
Suppose you want to promote a particular product or service to your clients. In that case, you must create a consistent branding strategy that encompasses all aspects of your business.
Second, branding for your business is essential. If you do not create a marketing plan for your brand, you may spend too much money without getting results. Many believe they do not need to create a branding plan for their business. However, this is not true.
As we have discussed, branding is the core of any business. It's the first thing anyone sees when they visit your website, call you, or engage with you. When consumers see the same brand on multiple pages, it helps them remember that company and encourages them to trust your brand.
Finally, having a branded marketing plan for your business ensures that you keep your brand consistent. Creating a single brand for all of your products and services is possible if you can do so. However, suppose you use several marketing tactics to promote your business. In that case, it is essential that your branding is consistent with having a consistent message and brand for your business.
When creating a marketing plan for your B2B branding, you should consider the following:
How do you want your brand to be represented? Do you want your business to be represented through your logo, colours, fonts, photography, or other elements?
Where do you want your brand to be used? Are you promoting your brand on your website, social media pages, print materials, or other business areas?
Consider these questions when creating a marketing plan for your B2B branding.
Creating a Brand for Your Business:
There are two ways to approach creating a marketing plan for your business. The first way is to develop a marketing strategy and create a branding plan that implements your strategy. The second way is to create a branding plan before you develop a marketing strategy.
For example, let's say you want to create a branding plan for your business. You could begin by describing what your brand stands for and how it is distinct from other brands in your industry. You could also create a colour palette that represents your brand and use that colour palette to create a logo for your company.
After completing your branding plan, creating a marketing strategy that aligns with your branding is time.
Which Method Is Better?
While developing a branding plan is the same regardless of whether it is done first or last, we recommend creating a branding plan before developing your marketing strategy.
Why?
When you begin with your branding, you can focus on the most critical aspects of your business and make sure that your branding is cohesive. However, if you are developing your marketing strategy first, you may miss out on essential aspects of your business. You might also create your version of the marketing plan that does not reflect what your business is really about.
If you create your marketing strategy, you may feel frustrated because you cannot implement all your envisioned strategies.
How Can I Make Sure I Have Consistent B2B Marketing?
If you do not have a branding plan for your business, likely, you are not communicating your brand effectively to your audience. When people see the same logo or colours on multiple pages or materials, it makes it easier for them to recall your business and associate your brand with it.
If your branding is consistent across all of the different aspects of your business, you will get more business. If you are looking for more business, then it's time to create a marketing plan for your B2B branding.
Make Sure Your Business Model Makes Sense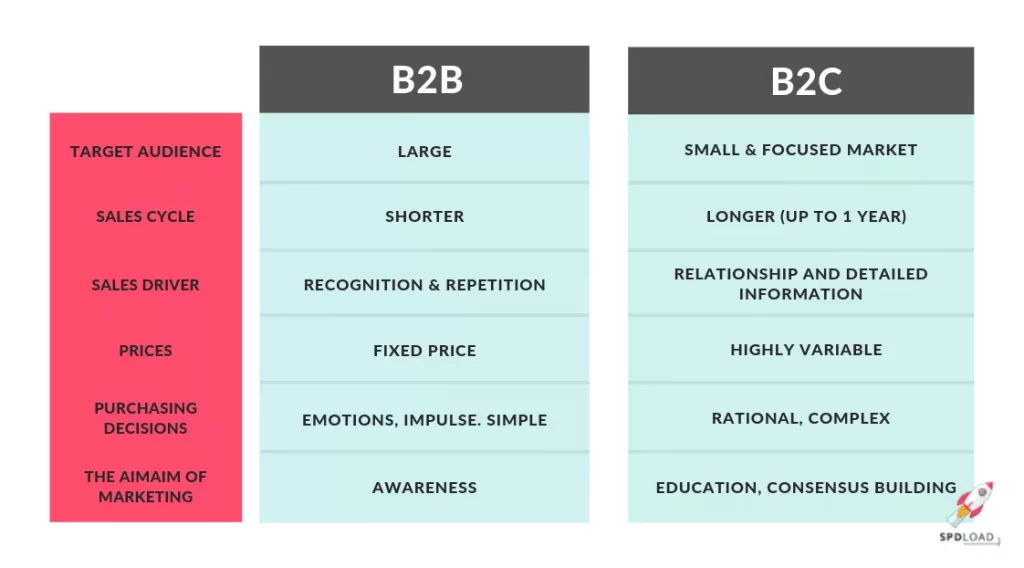 There are many types of businesses, and every business model has advantages and disadvantages. When it comes to B2B branding, most B2B companies don't focus on sales at all. Many of them have a company name and a website and call it a day. This is fine if your business is about selling a product or providing a service, but B2B companies are much more than that.
Businesses need a long-term strategy for success. When B2B companies focus on sales alone, they set themselves up for failure. They must remember that marketing to other companies can be more complex than marketing to individual consumers.
When you look at B2B companies focused on sales, you will find that many fail to provide value to their customers. They are providing a product that is not needed or offering services that don't match the needs of their customers. They are selling what they think the customer wants instead of what the customer needs.
This is not to say that all B2B companies should become sales-driven. If you provide excellent products or services, people will come to you, but you need to put in the time and effort to get them there. Sales are part of the equation, but it is only one piece of the puzzle.
It is essential to keep these principles in mind:
1. Provide Value – Do your potential customers need what you offer?
You probably shouldn't be selling it to anyone if you don't know the answer to that question. For example, you may be a manufacturer, but your products don't match your customers' needs. You can't sell what you don't provide.
2. Understand the Market – Don't sell to your customers who don't need your products or services.
For example, if you are a provider of computer software and your customers don't need your product, they aren't going to buy it. It's as simple as that.
3. Find Your Niche – Don't try to do everything and end up doing nothing.
If you are providing a specific product or service, you need to focus on that area. Your niche is where your expertise lies; you need to stay in that area or risk becoming a commodity.
4. Offer a Solution – Don't just sell a product or provide a service; offer something that solves a problem.
The customer is already paying for your product or service, so you can't charge extra. Instead, ensure your product or service solves a specific problem and offers a unique solution to that problem.
5. Get to Know Your Customer – Know your customer inside and out.
This is the most critical point. You need to understand their company, industry, and unique needs. If you don't know what your potential customers are looking for, you won't be able to offer them the best product or service for their needs.
6. Have a Plan – Be clear on your goals.
You need to know what you want to accomplish before you begin. You can't achieve your goals if you don't know where they are. What are your objectives, your metrics, and your benchmarks?
7. Be Relevant – The more relevant you are to your customers, the more likely you will succeed.
People who are not relevant to the market don't stand a chance. The key is determining what you can do to be relevant to your customers. Are you going to go into a new industry, a new geographical location, or a new product category?
These points are a good starting point for B2B branding, but there are many more. There are many books on the topic, so be sure to take the time to learn about the industry and its challenges. This way, you can find your niche and provide real value.
Conclusion
As you know, the B2B industry is proliferating and is expected to grow by 19% in the next seven years. As such, investing in your brand and reputation is essential.
The best way to do this is to build a solid online brand presence. It's not just about your website, either. You need to create a strong presence on social media sites and blogs.
Want to learn more about B2B branding? Subscribe below to the free newsletter.